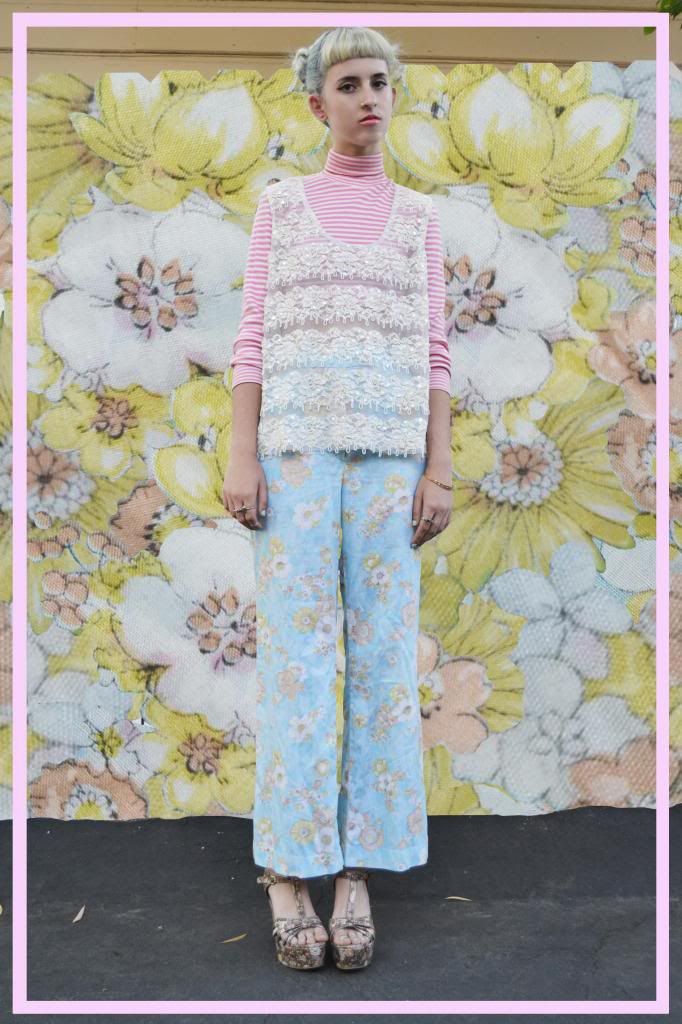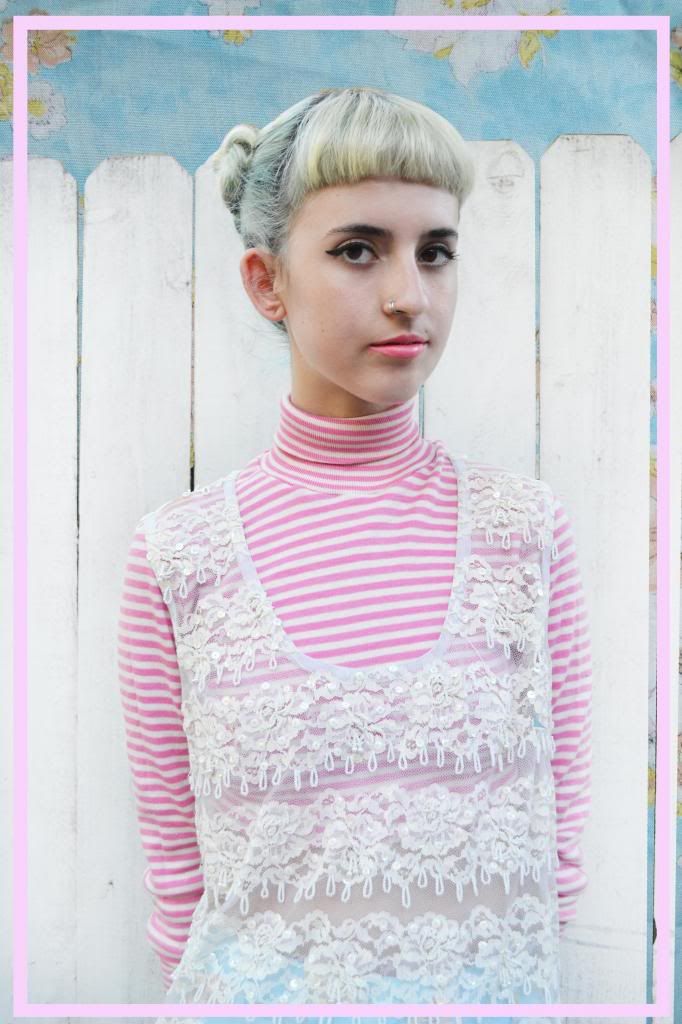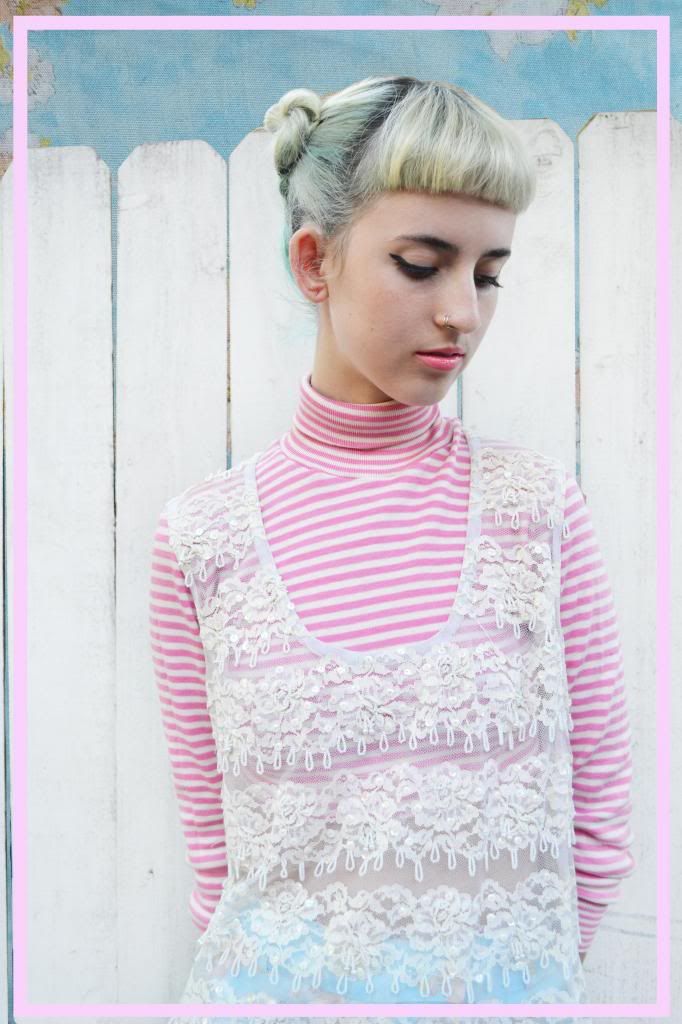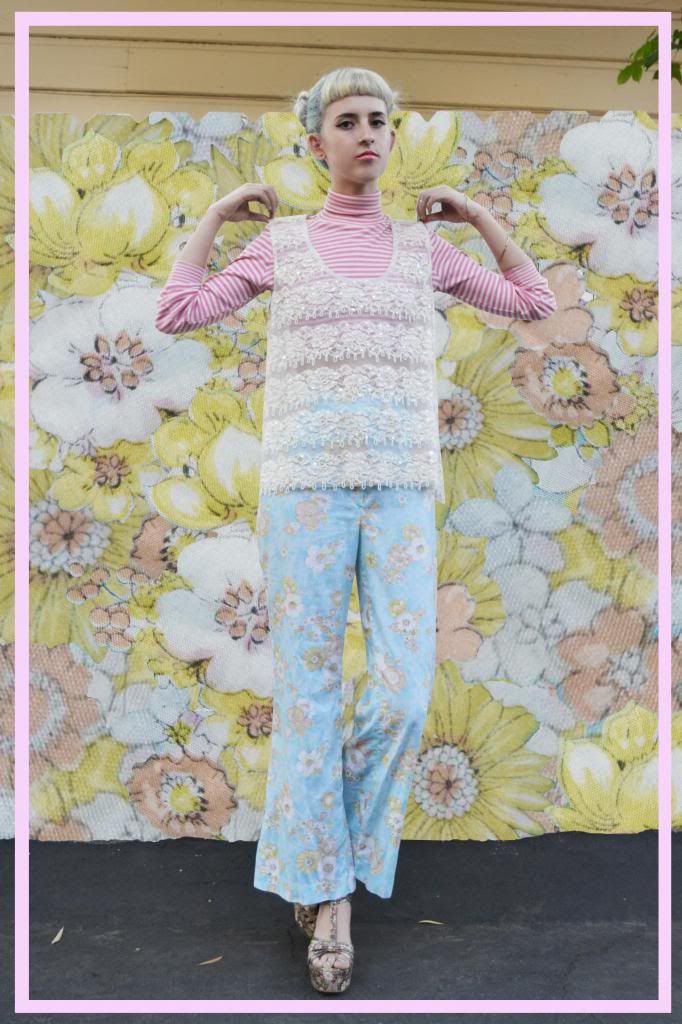 Turtle neck/ Sun Thrift See Through Top/ Vintage Hand-me-down Pants/ Sun Thrift Shoes/ Jeffrey Campbell
$up,
This look was kind of just thrown together. I am aware that none of it matches, but I actually really enjoyed that aspect of it. I wanted to wear this turtle neck that I had cut into a crop top, but I couldn't really find something to go with it. So I guess I just put on things that really didn't match. The pants are my favorite, they kind of fit me awkwardly because I am a little bit to tall for them, but I think that makes them even better. I like thrift clothes because not everything fits as it should, but I think some times it looks better that way. The see through top was my aunts in the 60s. She gave it to my mom, and then my mom gave it to me. I really love the way it looks, but every time I wear it, it makes me look like I am dressed up. I don't think this outfit would really be complete without this shirt though. The shoes I got in high school back when Jeffrey Campbell was big on the Floral Heels (These were my graduation present!). I don't really wear them that often, but I really do love them. They are a bit hard to walk it, but I think it's because the arch in my foot is a little bit higher than most.
I think I might be dying my hair a cool new color today.. It will be a surprise what color!
Music- Lately I have had some trouble thinking of songs to post. I want to post new music because I want this blog to be as current as possible, but as you can probably tell by my posts, I love old music. I think today I am going to post some Spice Girls. The Spice Girls have a soft spot in my heart. They were the first people I saw in concert when I was a young child. I love how they kind of are getting a second wave of popularity with the "hip" crowd. The Spice Girls- Who Do You Think You Are.