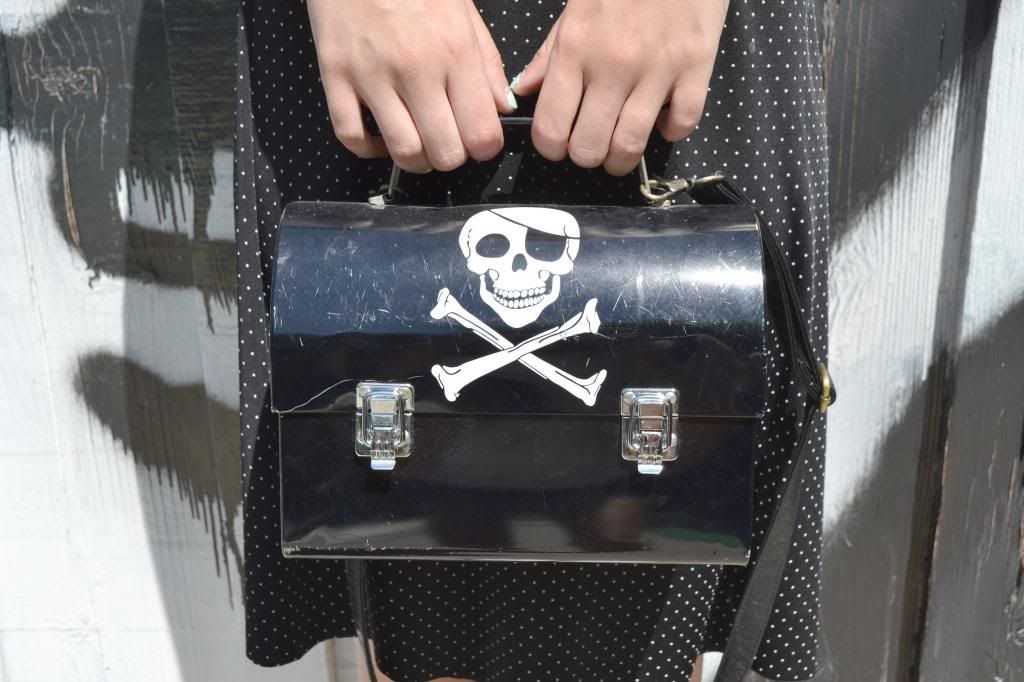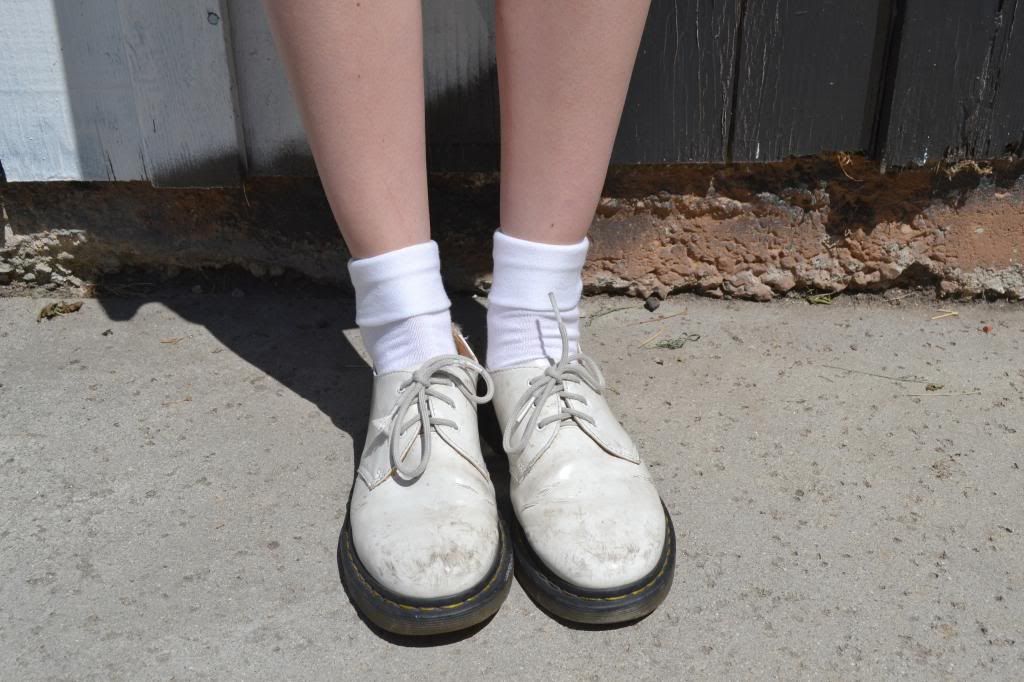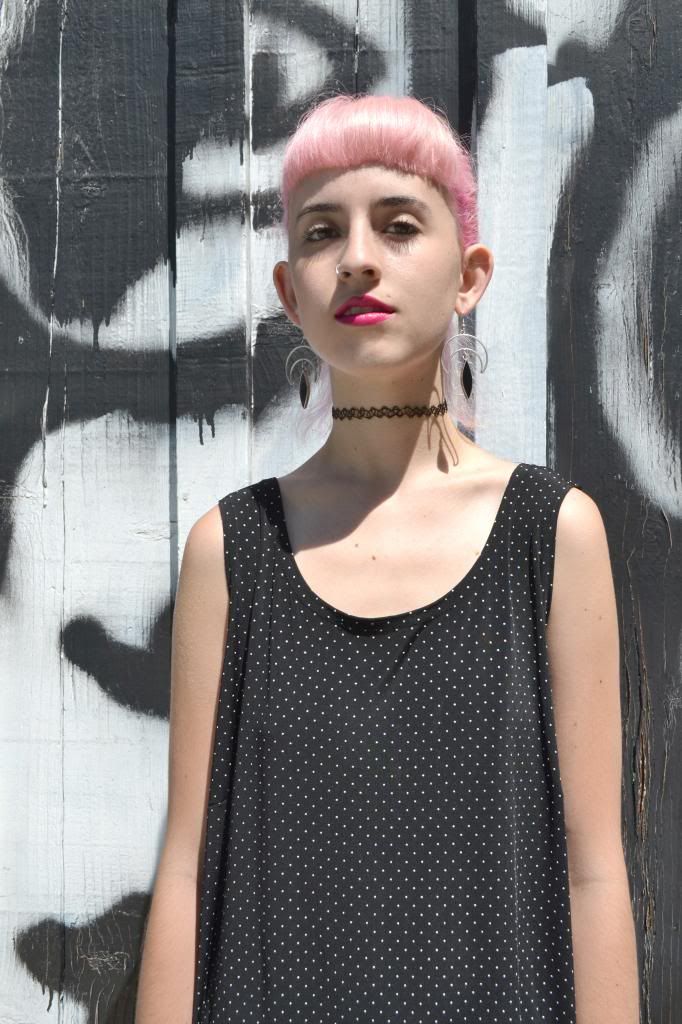 Dress/ Sun Thrift, Socks/ Target, Shoes/ Dr. Martens, Bag/ DIY Vintage Lunchbox
$up,
I wasn't entirely sure how I felt about wearing this. I think I'm between styles and I don't exactly feel comfortable in anything right now. It's strange because I have never really felt uncomfortable like this before. Clothing was always something that I didn't really care what other people thought. Now it's strange. I wanted to wear a little black dress today, but all the ones I had didn't really look so good. The one I am wearing was a long dress that I had cut to make shorter. Still don't know if I ruined a perfectly fine dress or if I made it better. I just recently got a bunch of socks from target for when I move away (truthfully, I have needed socks for a while, but moving was an excuse to have my mom buy them.) The socks came folded down in a pack, and I thought it was so cute I rolled them down when I put them on. I don't normally do that but I thought it was so suiting and cute with this outfit. Lastly I put on these white docs. I love these shoes, they are the first shoes I ever bought for myself. They are kind of worn down, but they are still kickin'. The bag is still my favorite, but it isn't very convenient when you have a lot to carry or take out of your purse. Yesterday I had a bunch of errands, and I swear I almost lost everything in my bag to the floor a number of times. I think I need to find someway to have the straps attach to the bottom of the bag instead of the top.
Tomorrow I am selling some t-shirts new and old at the Rose Bowl Flea Market. If you are interested in the new shirts or the old ones for a cheaper price then listed on my etsy store, PLEASE check us out!
Music- Turquoise Hexagon Sun, Boards of Canada