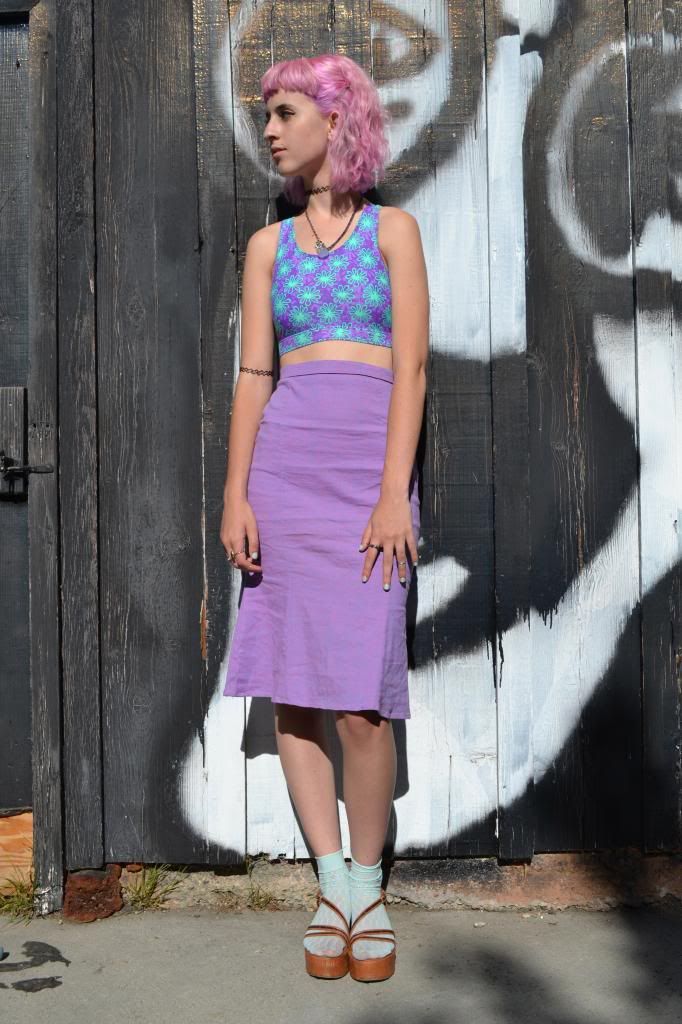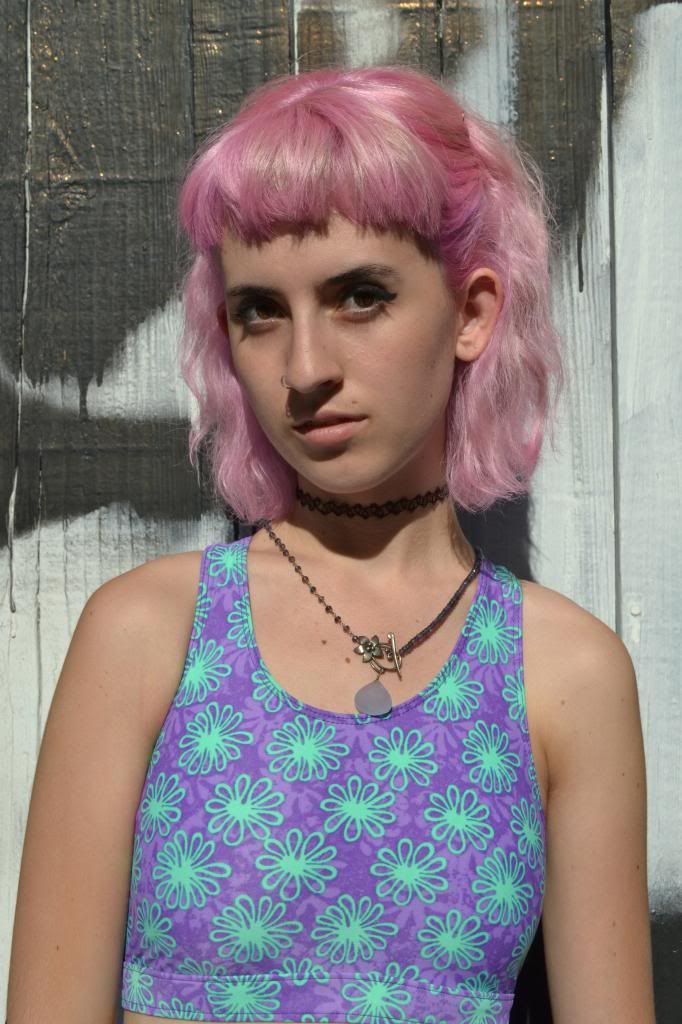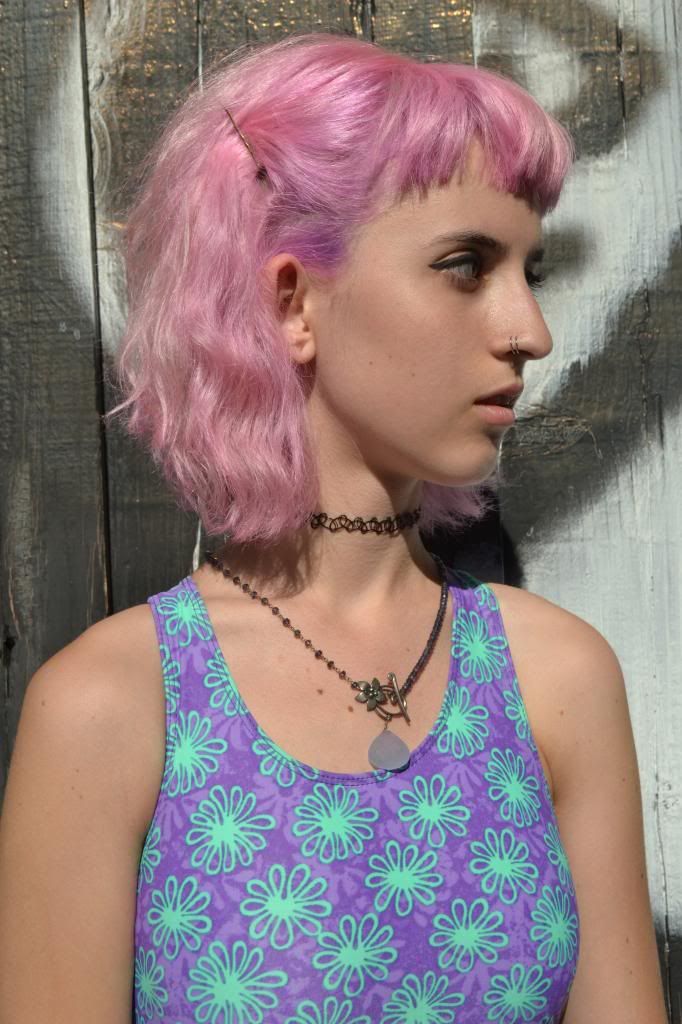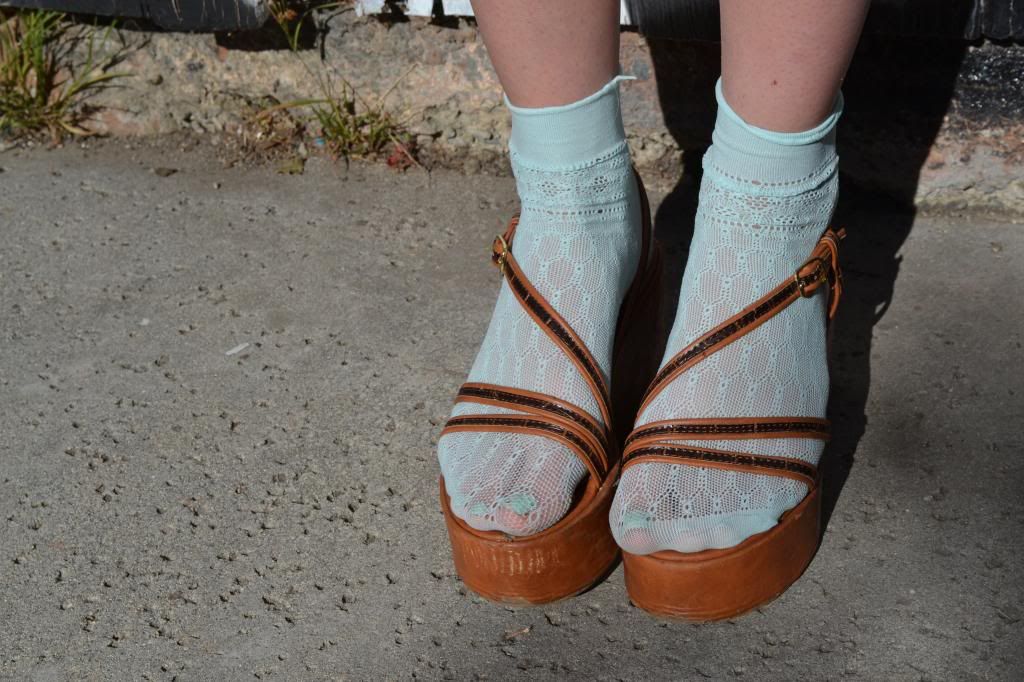 Shoes/ Urban Outfitters Skirt/ Sun Thrift Top/Sun Thrift
$up,
I wanted to post a new outfit after I got my hair done a couple of days ago, but there was no one around to take my picture (My mom or my brother usually takes my picture.). I need to get a tripod so I don't have to rely on anyone else... I dyed my hair is pastel purple! I washed it once already so it kind of turned pink, but hey, I love pink. I think thats what I love the most about dying my hair "crazy" colors, the way it fades. It always exciting to me.
My move date is rapidly approaching and my mind is racing with all the things I want to do and all the things that I need to do. I want to tell all my friends here that I am leaving really soon, so we should all hangout a little more. I had a kind of sad thought yesterday. My good friend came back from Greece (She was there for a month) for a couple days before going back up north to her college. We had been friends since freshmen year and she was probably my best and most consistent friend all through high school. I was hanging out with her, and I realized that this is truly the last summer that all my friends from high school will be back home like this... This summer a lot of my friends didn't come back, or they came back for a couple days. Its strange.. Next summer, I know I will not be back for long, maybe a week or so, and I know my friends that came back for like a week will not come back at all. The people that do come back won't have very much in common, because we have been living separate lives for 3 years already. I can already feel a gap and its only been 2 years. I think its an appropriate time for all of us to move on into our adult life, but there is kind of a sad feeling realising that one chapter of your life is ending. However with every end there is a new beginning and I cannot tell you how excited I am for that.
Music-Sublime- Bad fish. I think it's only appropriate to end this chapter with sublime. Any music by Sublime will forever remind me of high school. This song in particular has sentimental value to me.