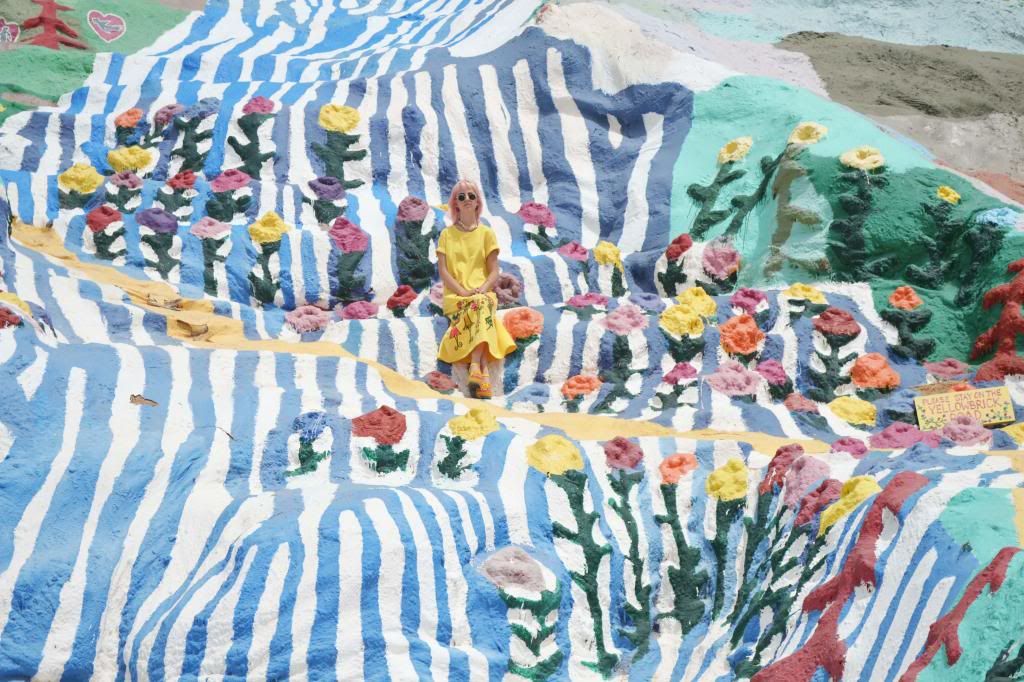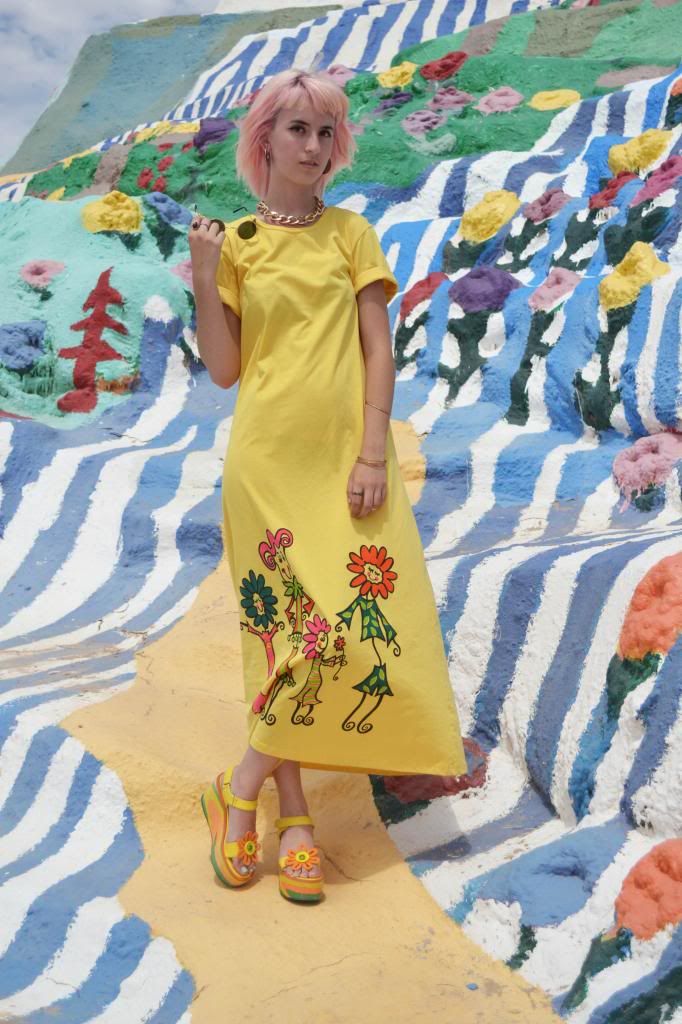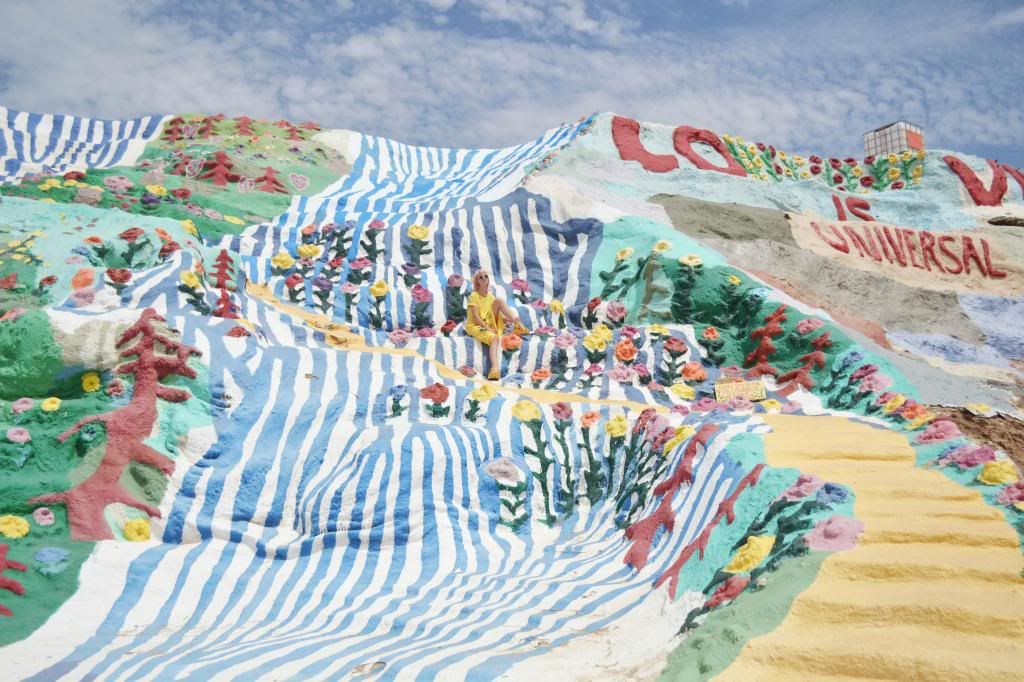 Dress/ Sun Thrift Shoes/ Feeling Vague Vintage Sunglasses/ Giant Vintage Sunglasses
$up,
Yesterday I went to Salvation Mountain with my mom. We both aren't religious, I don't believe in god or that Jesus is the savior or whatever, but I do believe in love. Even though this site has a lot to do with religion I think it has a whole lot more to do with love. For those of you who have never been there of have even herd of it before, Its a really beautiful mountain that has been painted by Leonard Knight in Niland, California. Niland is near to Palm desert and the Salton Sea, so needless to say, it was crazy hot (113 degrees). I don't do well in hot weather (or cold weather) but I think I held it together pretty well. Going to Salvation Mountain was such a wonderful experience and I was so happy to go with my mom. We hiked to the top, and explored in all the little caves and rooms. It is an experience I will never forget and always cherish.
Music-Because- The Beatles, I love this song, and it feels right with these pictures. The video I thought was kind of interesting.