I got my film from the past couple of weeks back today. So lets do a recap.
Ryan, Lauren, Jessica, Natalie, Dylan, Gino and myself.
A coule of weeks ago we went to the closing night of Perversion (My dads goth club.) We snapped this picture in front of Gino's house before leaving. I wrote a post about this night a while back,
READ IT.
I love how everyone except for my brother is wearing platforms.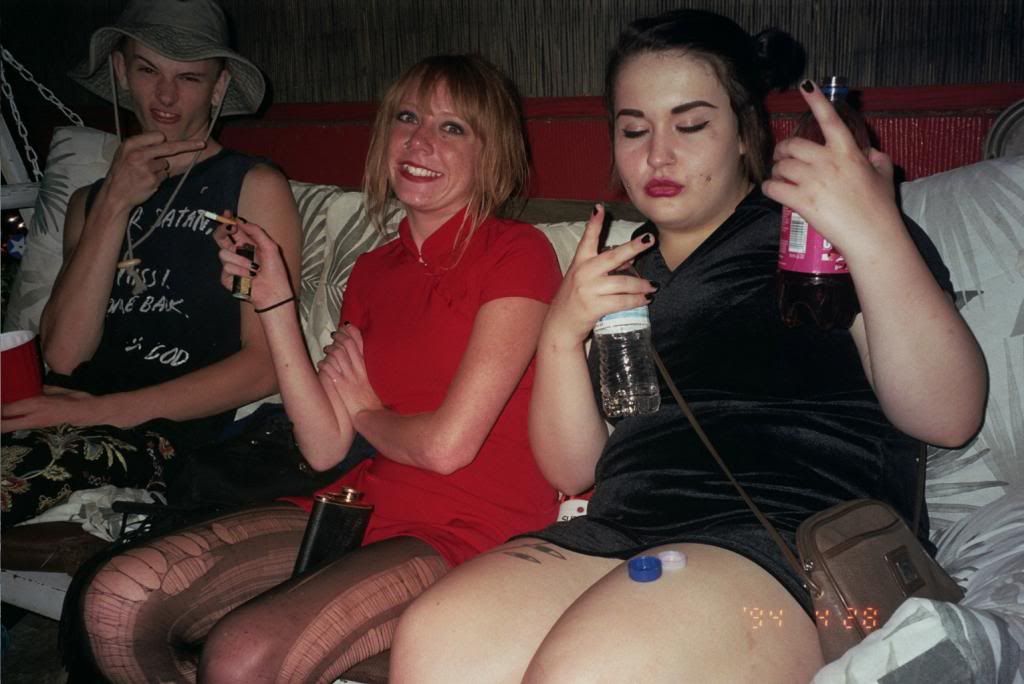 Ryan, Lauren and Zoe.
They are probably going to kill me for posting this picture on my blog, but I think it's really funny. This was the 4th of july, at a Mother Turf party. It was an interesting/weird experience at that place. There was a mixture of overly friendly people and then people that thought that they were too cool. I went there with Ryan and Lauren, but Lauren ran off in the first 5 minutes. If Gino wasn't there I don't think I would have had anyone to talk to.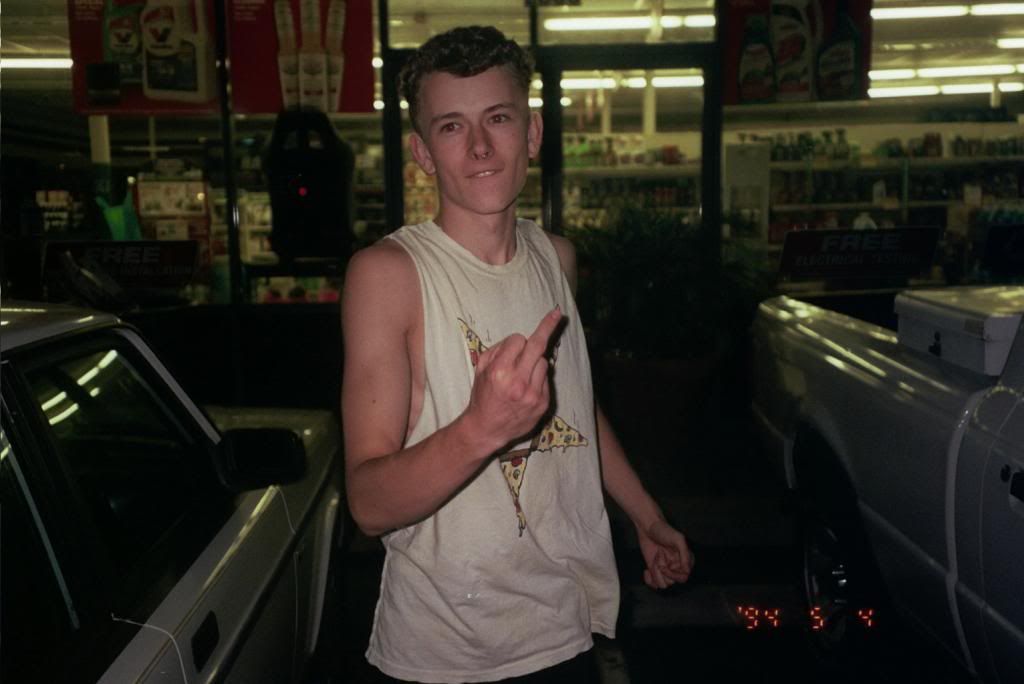 Ryan Perdew, the Donut slut.
We get late night donuts a lot just the two of us, but this time we went with Lauren and some of her friends. One of her friends bought a one way ticket to yack town, and the others were at the point were your just really drunk and tired and don't really have the capability to hold on a conversation.
Some Models, and then Lola and Kyla and another Model.
I don't know why there is such a big gap from the 4th to this picture, BUT this is when I worked on the 50/5 photo shoot. I wanted to take a picture of the models but I think I was just to shy to take a picture, so I took this creepy stalker picture of the whole scene. I promise I used to be really good at taking pictures..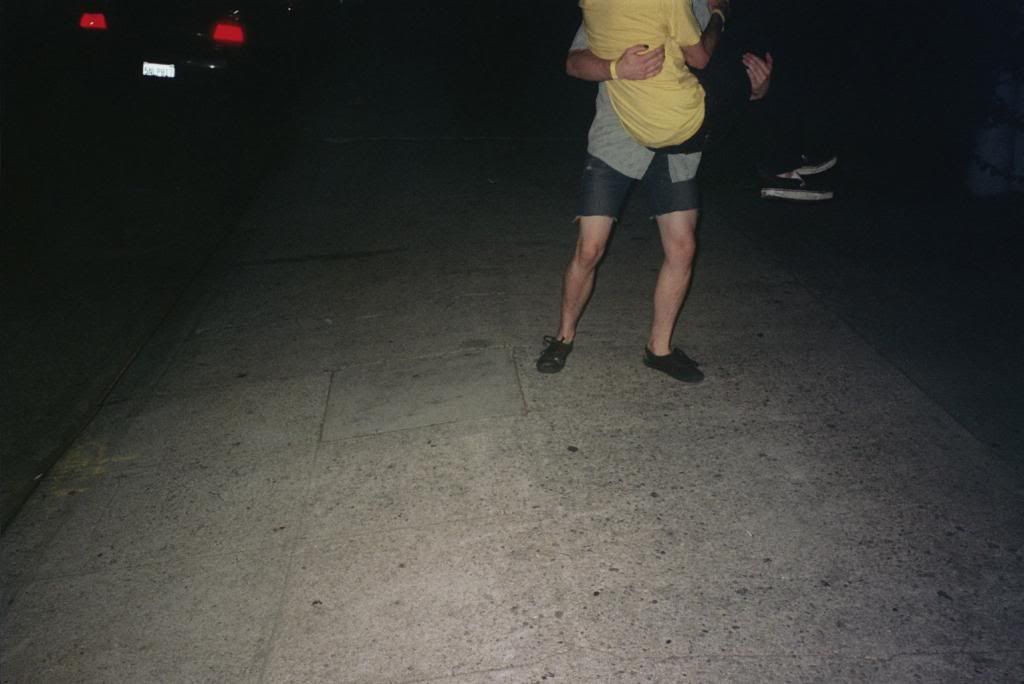 Barrett holding Adrian
Honestly I don't really understand how or why this happened. I think My eye piece on my camera is a lier.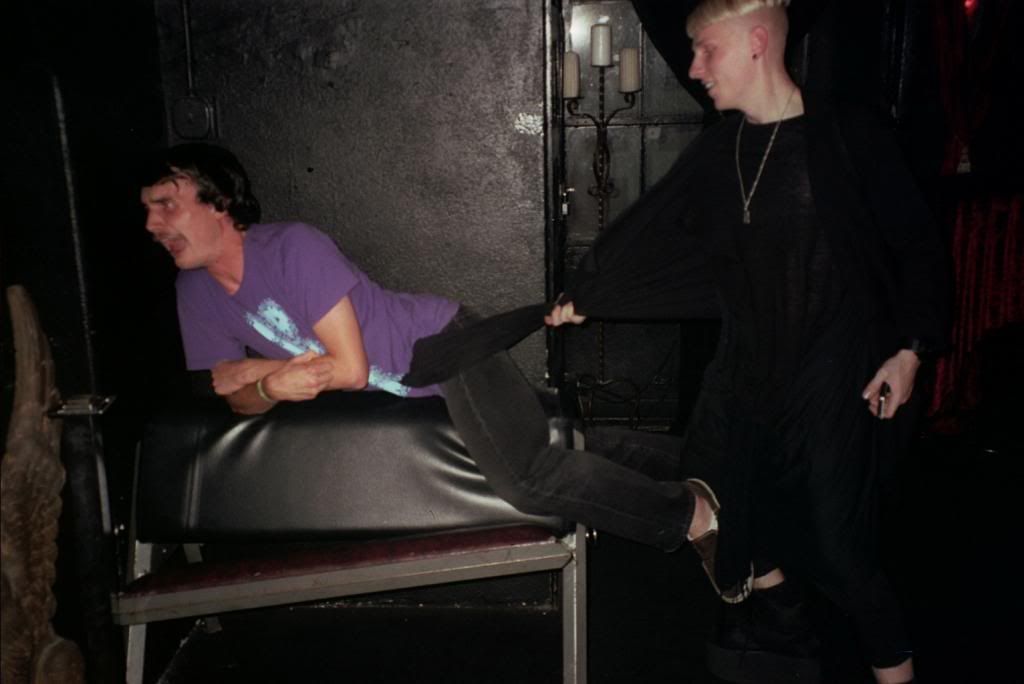 Adrian and Gino
This is when we went to my dads other club Blue Mondays. They had an industrial night one monday so we decided to go. I really don't like industrial music, but I really just wanted to go out and leave my house.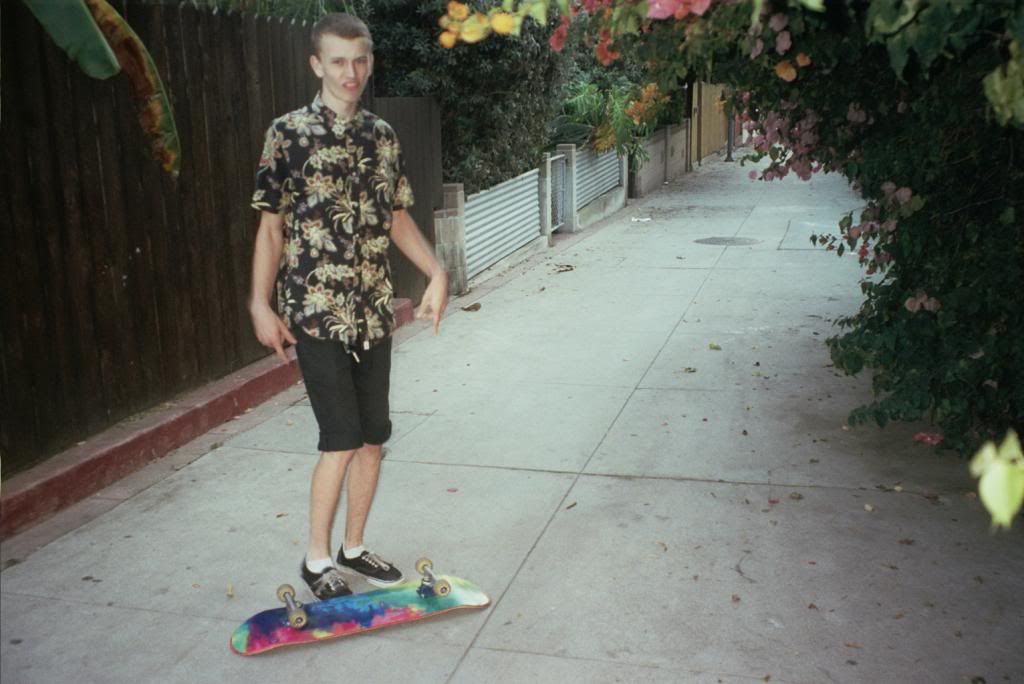 Ryan
He wears this outfit a lot, its kinda funny. We went to venice with my mom and step family to meet up with my two aunts and their kids. My Aunt Krista was renting a house in Venice for the summer, and it was fucking sick actually. It was a block away from the clean part of venice beach, and the house was so beautiful. I think the house was haunted though (not chill).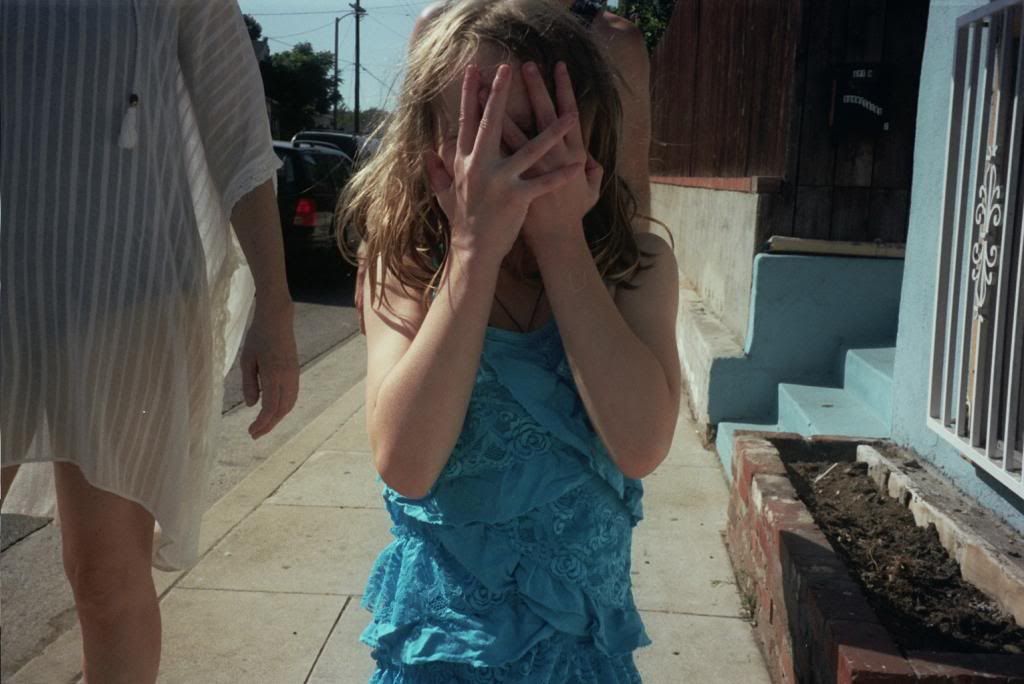 My other Aunt was visiting from New York with my Uncle and their super awesome daughter. She's 7 I believe. I don't get to see her that often so it was really nice to see them and see how much she has grown since the last time I saw her. I realized she is so completely camera shy!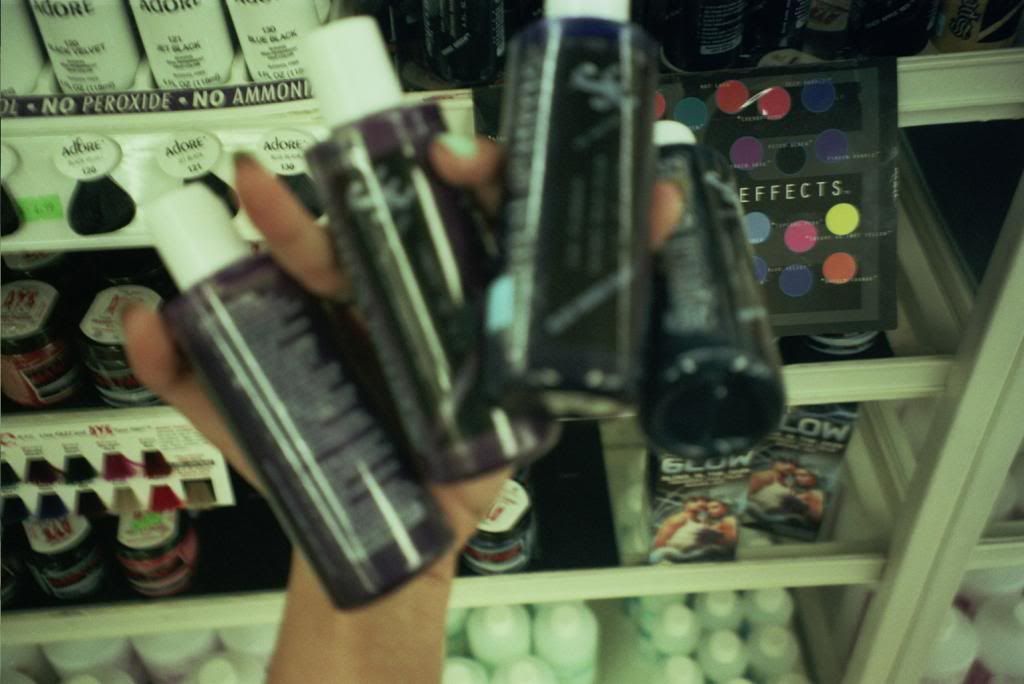 I couldn't figure out what hair dye to buy. I was torn between blue again, green or purple. In the end I went with purple which faded to pink, and thats where I'm at now.. Bummer the picture it blurry. I guess this is one of those pictures that looks better in your head than actually executed.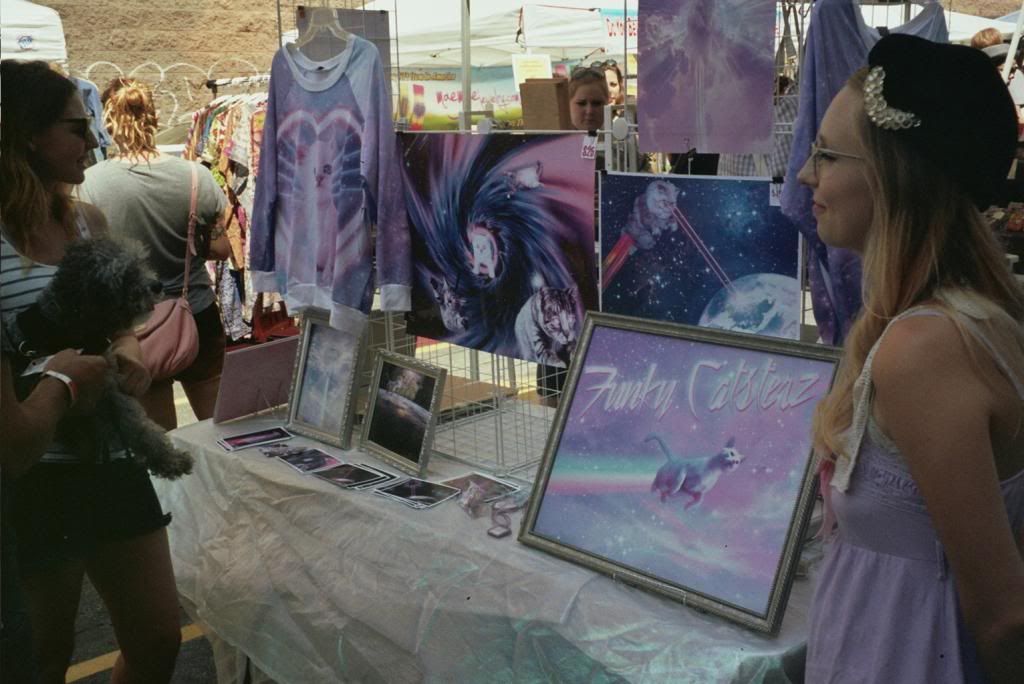 My dad and I took a trip to the Downtown La Flea market last month and it was actually really awesome. If you live in the area, Its the next best thing to the Rose Bowl Swap Meet. I think I like the Rose Bowl a little more because you can bargain with the sellers. The Downtown Flea Market has really awesome stuff though, and I think it's a little more art and clothing oriented. I saw this artist and I was like "YES!" I had to capture the glory.
Shannon and I
My friend Shannon came back from Greece. It seems like she was there all summer, but in reality she was only gone for a little over a month. She was my best friend all through high school, we don't have a whole lot in common anymore, but I love hanging out with her. She was back in town for like 5 days and then she went back to school, so we headed down to Venice, because thats what we did when we were younger.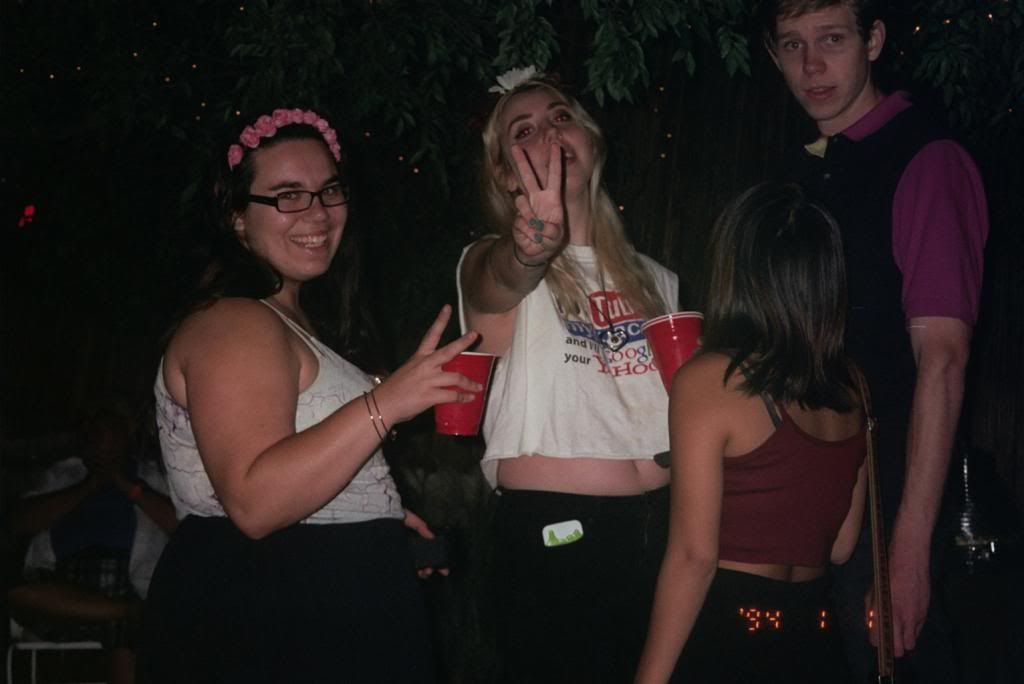 Lol, Nicole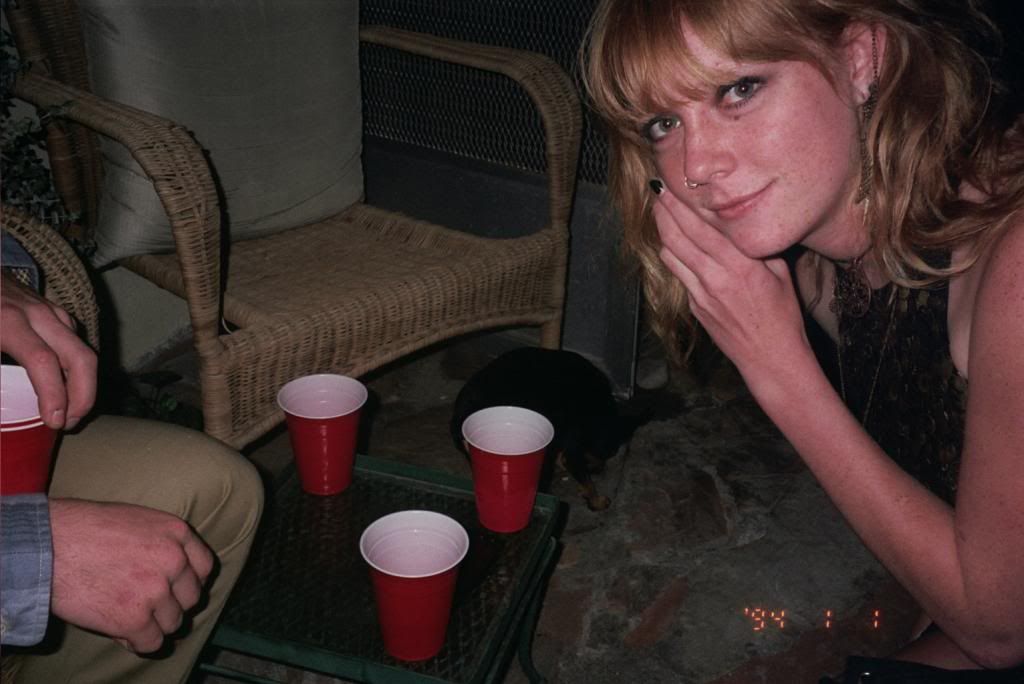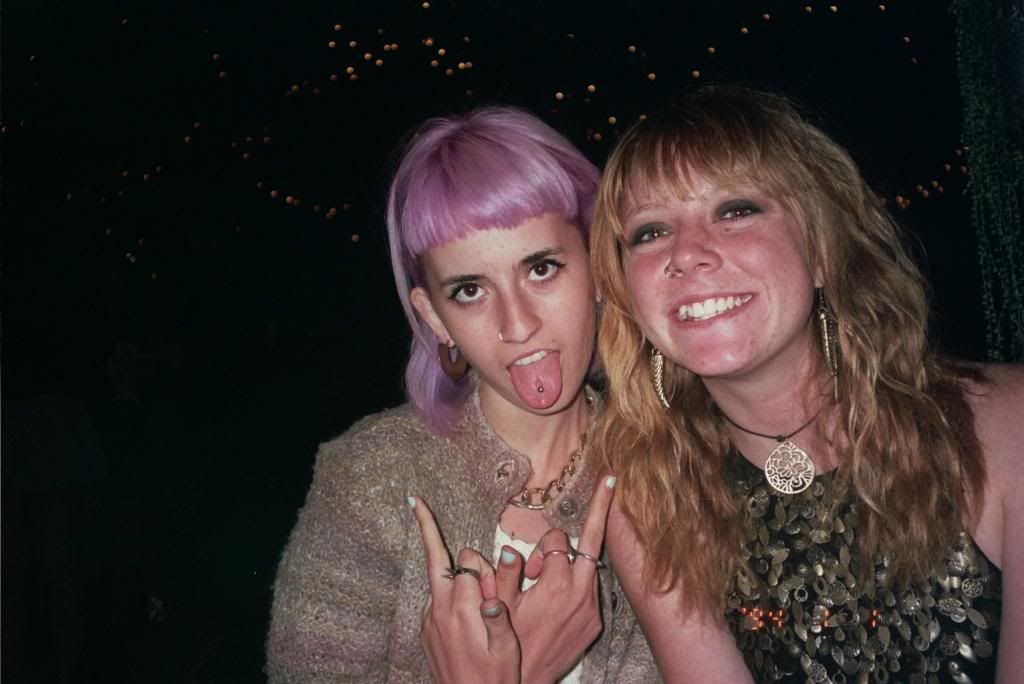 Me and Lauren
This is at a party at Gino's House. It was for his Uncle, but he was so nice to invite me and Lauren to join. Lauren wasn't there for to long though. I brought a friend from high school with me and it was actually a really good time. It was right after I dyed my hair purple, so its super bright and pretty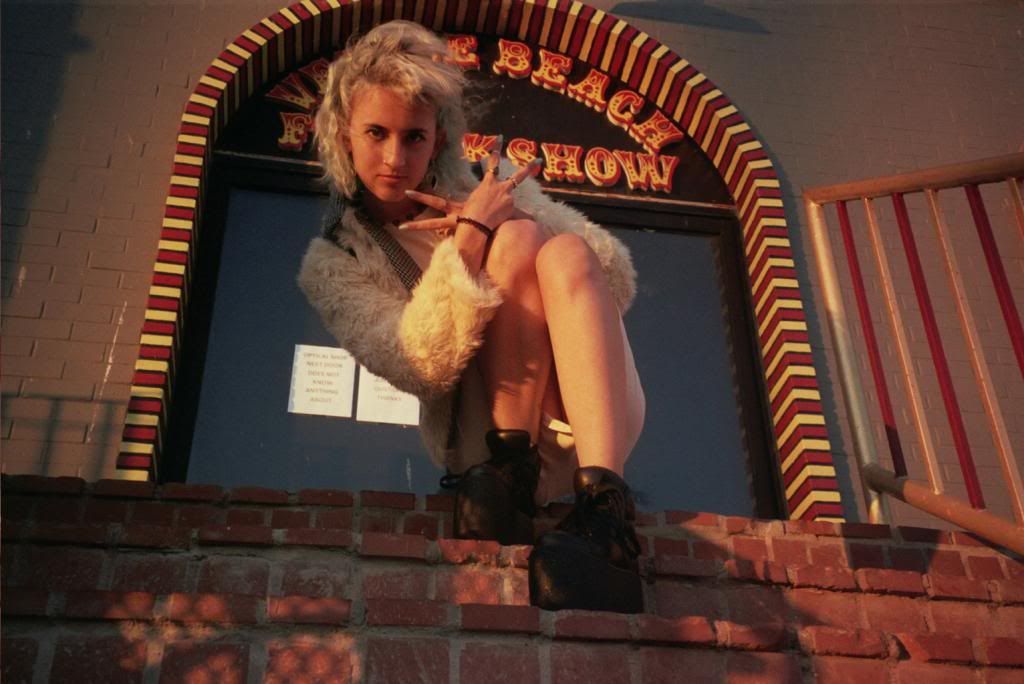 This is me being a Venice Beach Street Rat.
I have noticed through this roll of film and others that I have had in the past, that I guess it has been a really slow summer. Last year and the year before, I was busy every day. I think this summer I chose to be by myself more, because of a couple of reasons. I know if you read my blog you have definitely read before that I felt that my friends and I have grown apart. The other reason is I think its more on a subconscious level, but I don't really want to get close to anyone, because I don't want any reason to want to stay here. It will make it so much easier for me to move if I am a strong individual. It has been slow though, I miss going out and having fun, but I just don't really have anyone to do it with. WELL at least I am only here for 11 more days... Holy shit