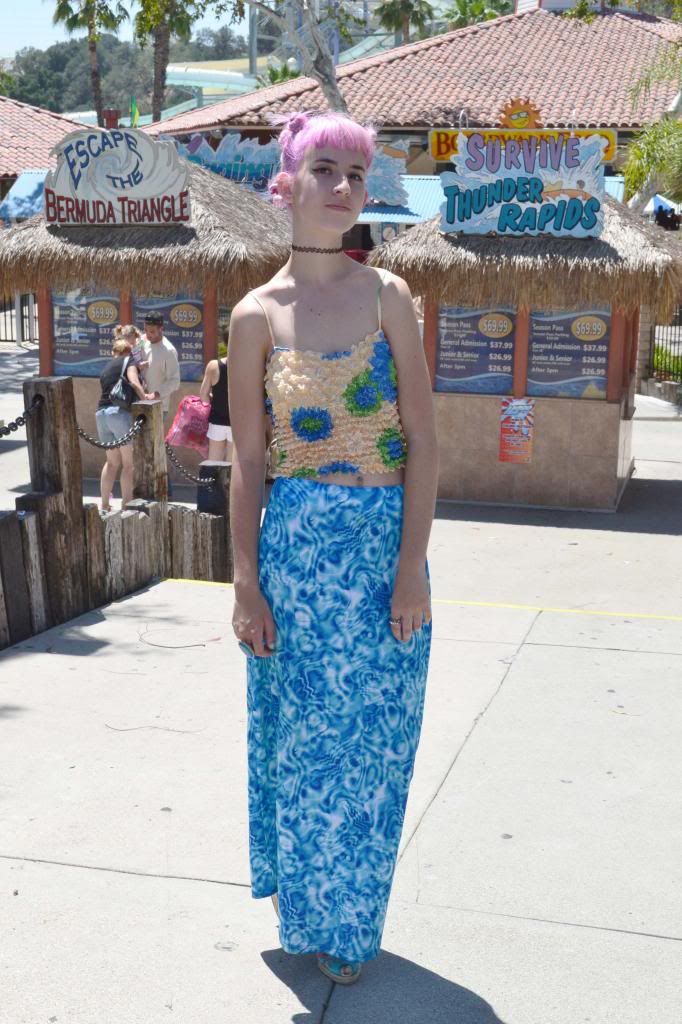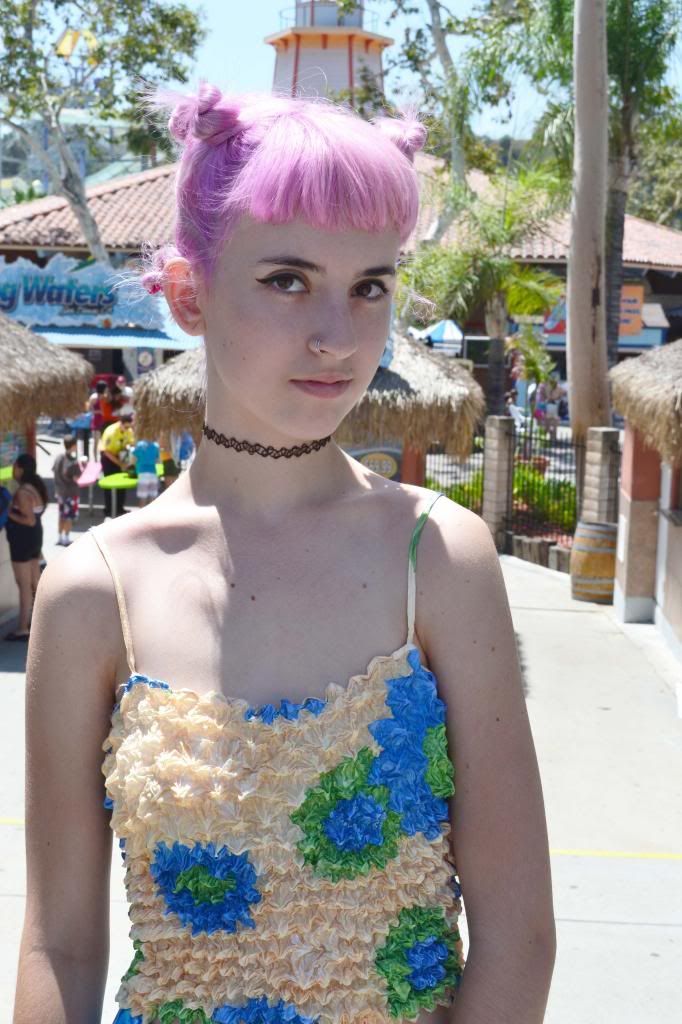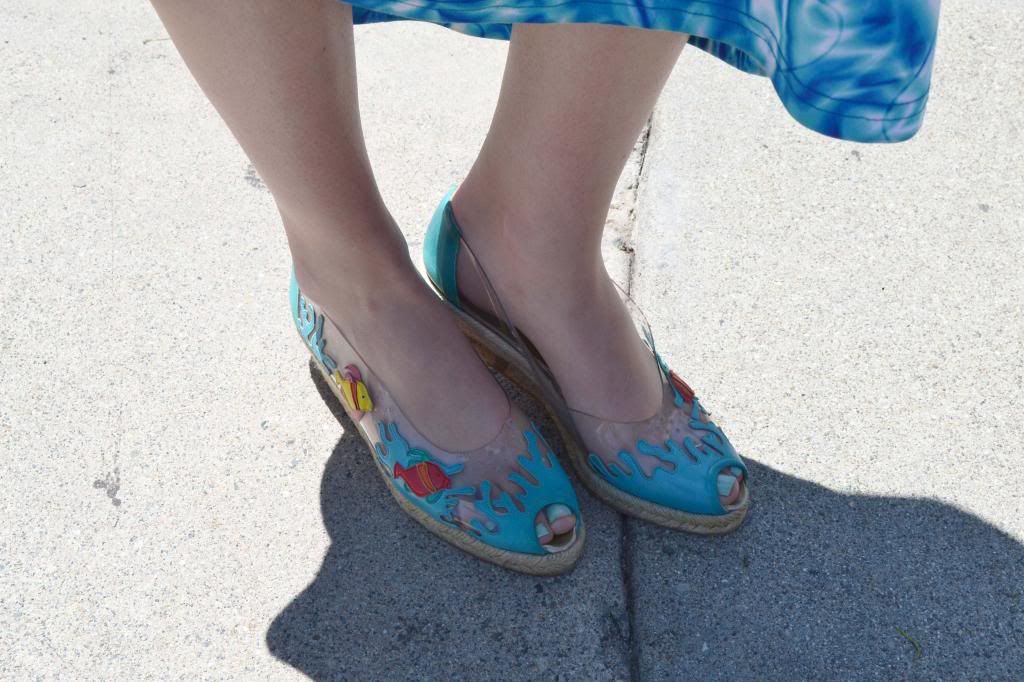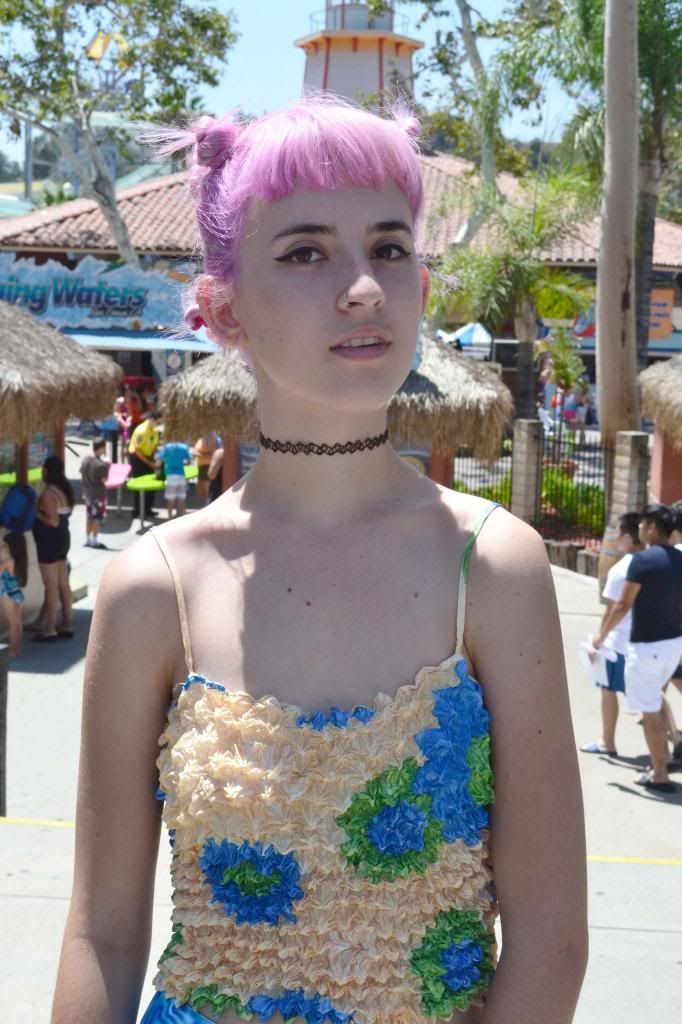 Shirt/ Sun Thrift, Skirt/ Sun Thrift, Shoes/ Etsy
$up,
Yesterday I went to a water park with my brother and my two step siblings. I used to really love water parks, even though they are pretty gross and you are most likely swimming in a mixture of little kids pee and water with a lot of chlorine, but this time it wasn't really that much fun and I don't really know why. My brother and I went one two slides and then we went in the wave pool and the lazy river. The water was really really cold, so I think thats why we only did a few things. The ground was also insanely hot, I definitely burned the bottom of my feet. There were other slides that we wanted to go on, but I was more hesitant because I remember the slides that didn't have inter-tubes really hurt your back or your front. Ryan and I got a lot of junk food, so that was pretty cool. We got weird looks from everyone, and I think its because of my hair and Ryan's rose.. Also a lot of people were talking about us and I'm pretty sure that they knew we could hear them. People are so strange.
Isn't this skirt cool? I got it along with this top at my most recent trip to Sun Thrift. I think thats one of the things I am going to miss the most about California. These shoes I got a while back on Etsy. They are kind of snug so I don't really wear them that often(They are also really unique, so it can be difficult to match them with outfits.). I found it entirely fitting to wear them yesterday though, because of where we were.
Music- Mr. Carmack- Hopscotch