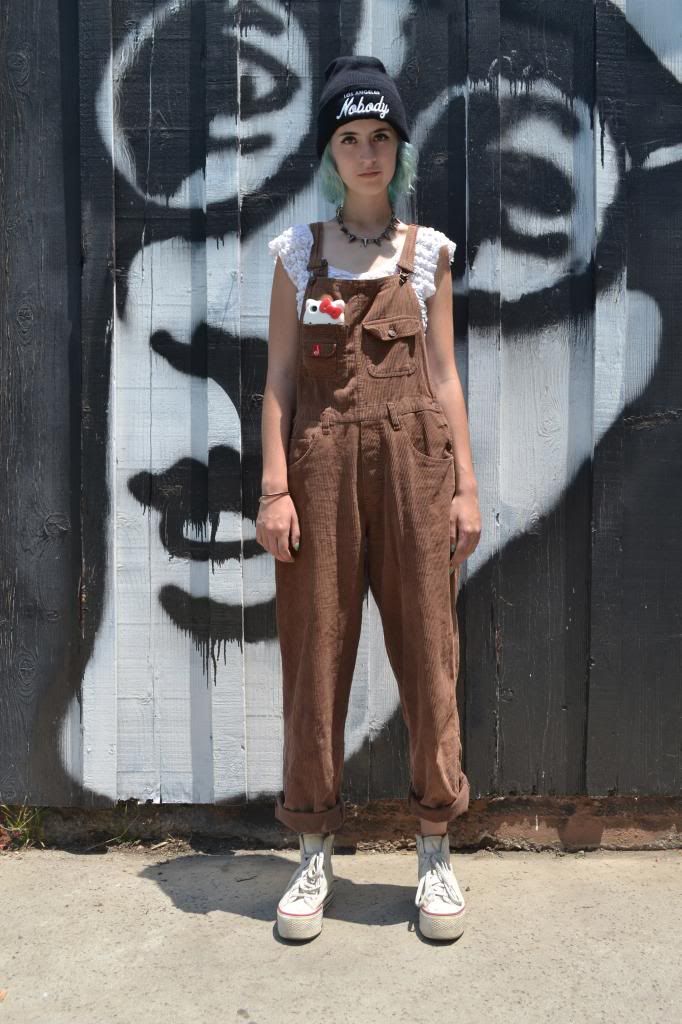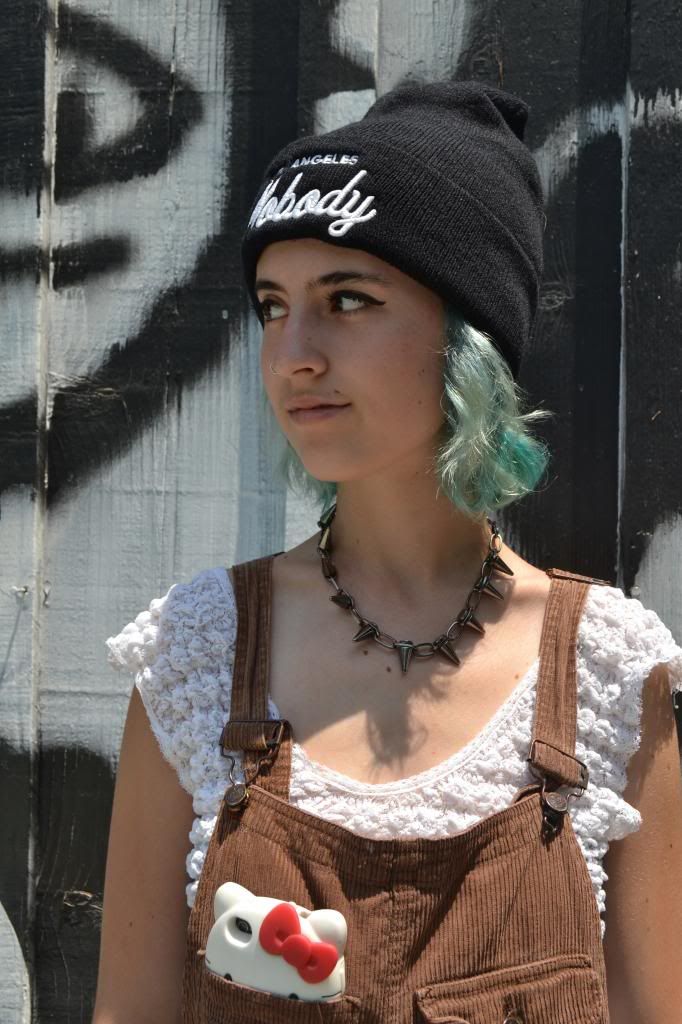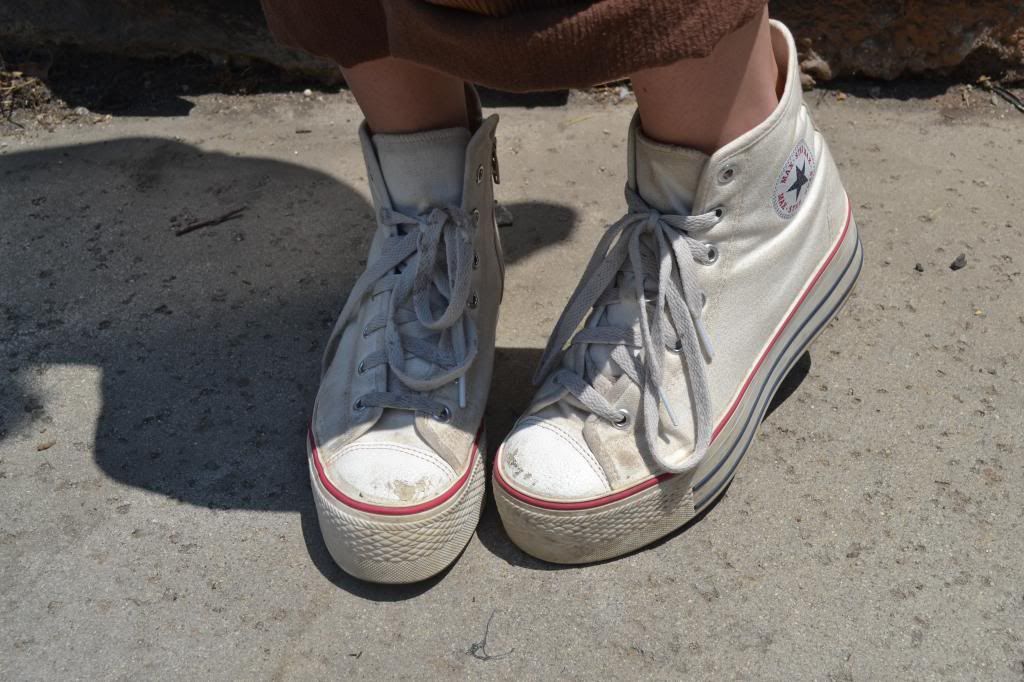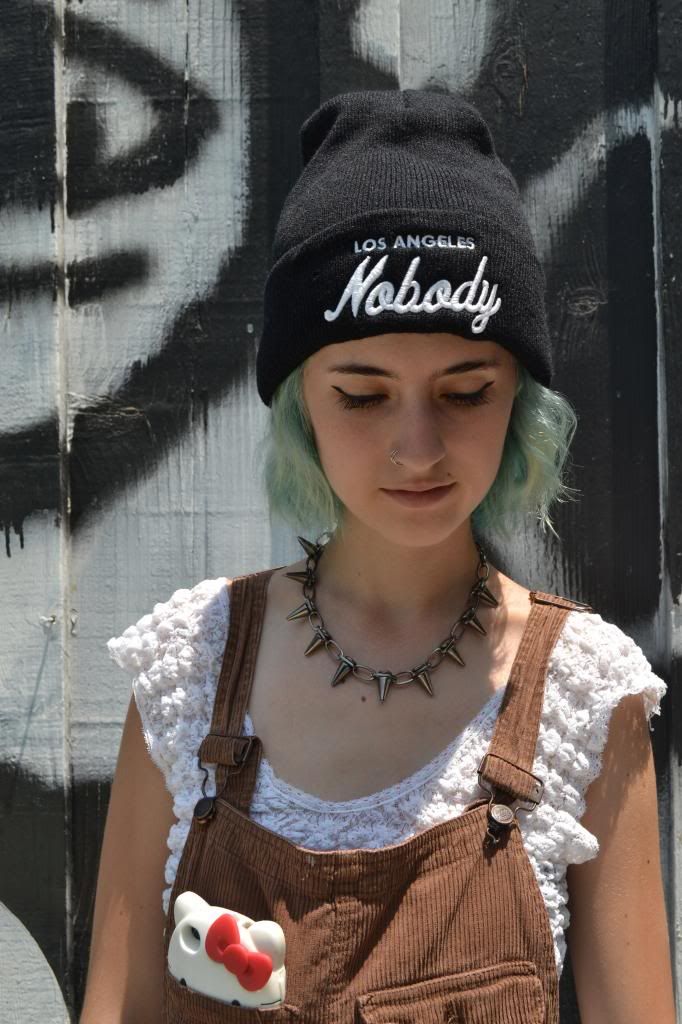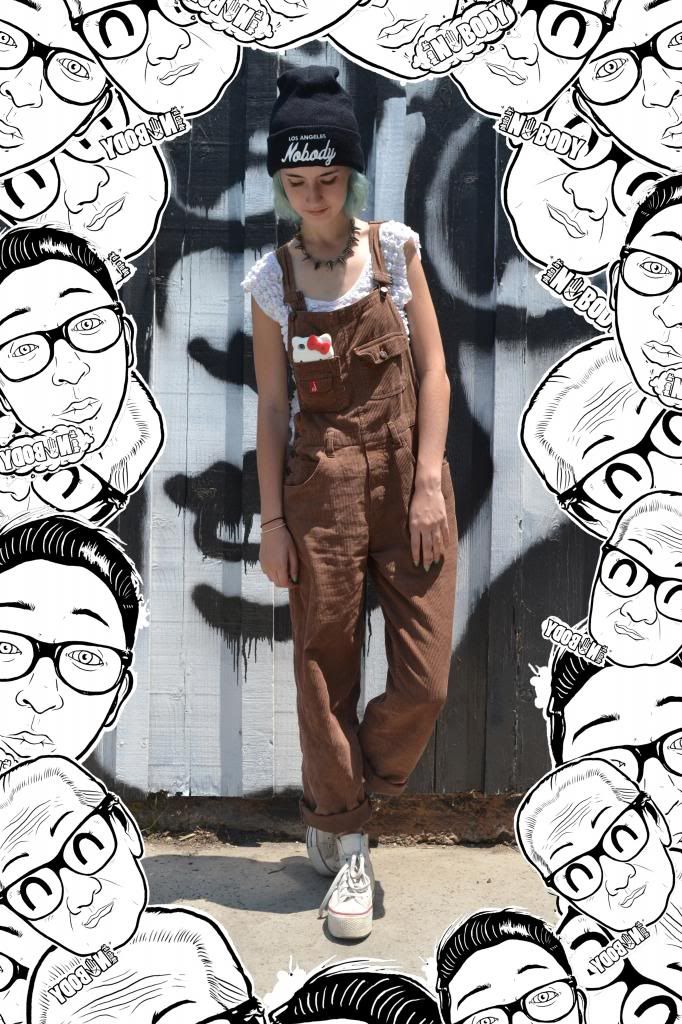 $up,
So my mom snapped this picture of me yesterday before I left to house sit. Right now I am currently sitting in a house watching dogs sleep. Its so exciting (...sarcasm...). I was supposed to do it when I came back from camp which would have been tonight, but Ryan had to work and since I came back early I switched days with him. I missed a really awesome costume party so I am a little bummed. All I want in life is to dress up as a rainbow.. but whatever.
I am wearing this super awesome beanie that my friend James Moreno (a.k.a. Nobody Photography) gave me. I posted a while back about a t-shirt he gave me. If you haven't read that post,
DO IT
. I'll just say again though, he is an awesome photographer, and he is so creative and talented, check out his
facebook
page and his
store
! I highly suggest buying this beanie, it fits great and its very comfortable, I love me a good beanie. The overalls I got at the Rosebowl swapmeet a while back, they are kind of broken, but they are made out of corduroy so that makes up for it (I am a sucker for corduroy.). The shirt is a 90s popcorn shirt, that will soon be on my etsy store. I'll keep ya posted about that. These shoes, I haven't worn in a while but they are super comfortable and affordable. I got them on ebay for like 30 bucks and the company is called Max-star. I really wanted to get the yellow ones that had a rainbow bottom, but at the time, my style wasn't so colorful. This necklace was also an ebay find. I was kind of mislead in the description because it said that it was going to be made out of metal but now thinking about it I think they were just talking about the color. I got it for .99 cents so I can't really complain. I really do love it though.
Music- Face it, Beach Fossils
Beach Fossils / "Face It" from Rand Rosenberg on Vimeo.