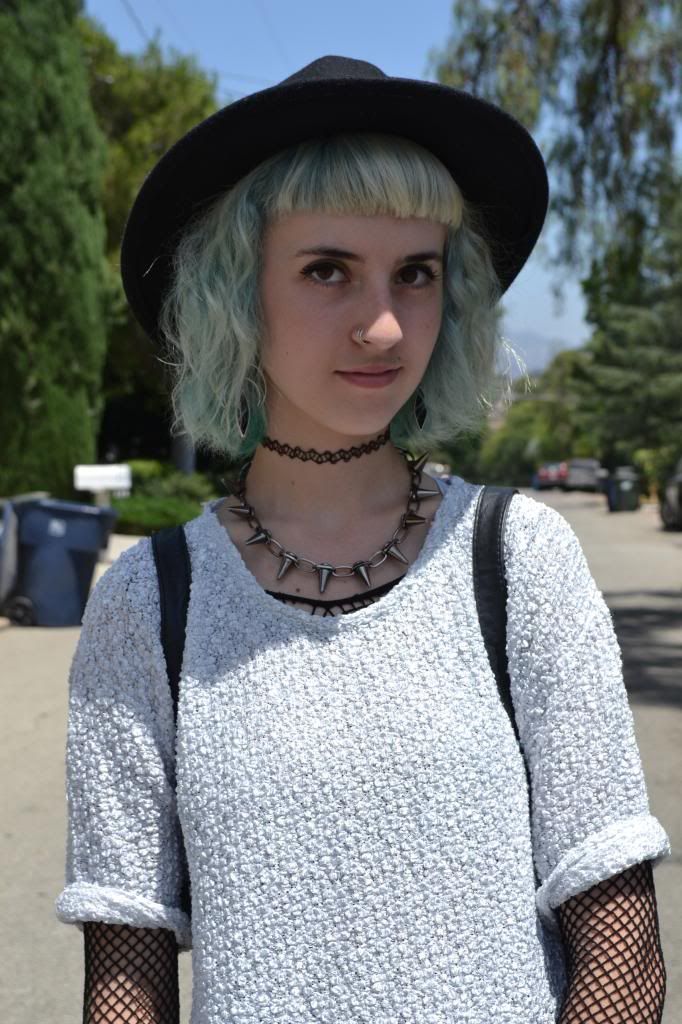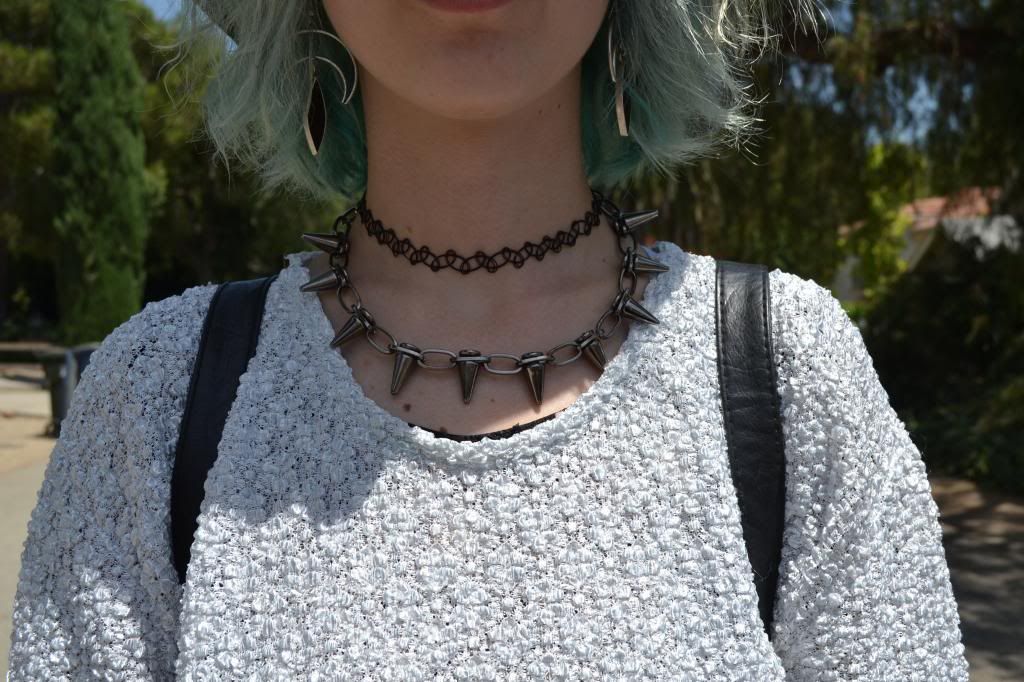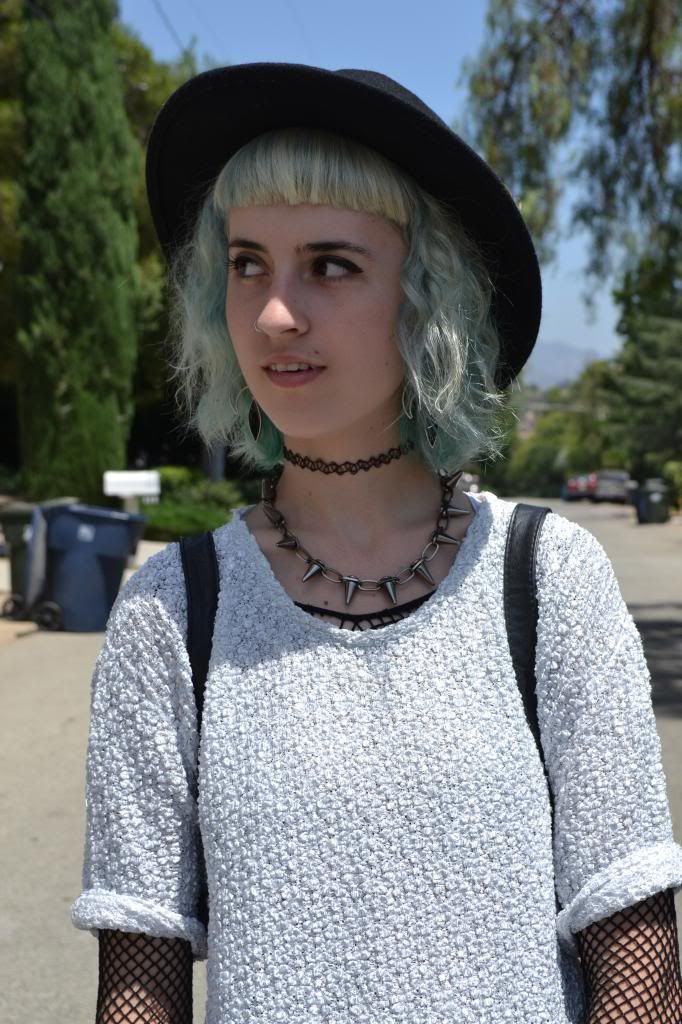 $up,
the past couple days have been stupidly busy and I cant shake this nervous feeling. I've been running around doing errands and small jobs giving to me by family members and friends. I wish I had stuff like this to do this past year while I was at home. Now isn't the best time, I am leaving so soon and I want to spend as much time with the people I love before I leave. Its strange how things play out sometimes.
Fishnet shirt/ Iguana, White Shirt/ Sun Thrift, Shoes/ Dr. Marten Necklace/ Ebay, Choker/ Etsy
Music- You Make Me Feel Like Dancing- Leo Sayer. I love this song, and I am not sure if I have posted it before, but it always makes me happy and hopeful.