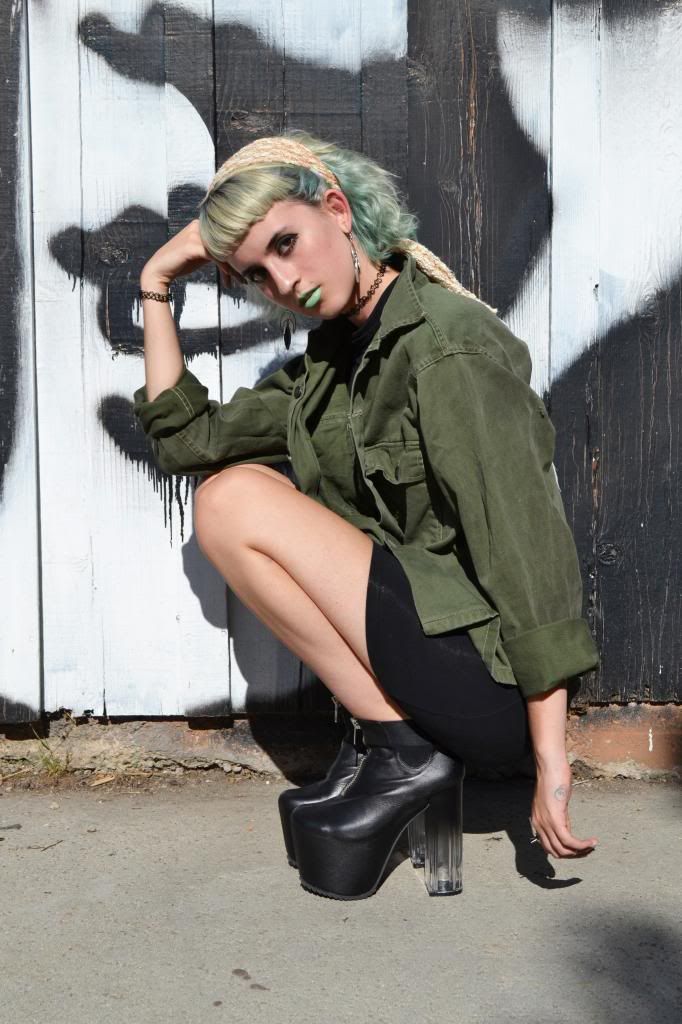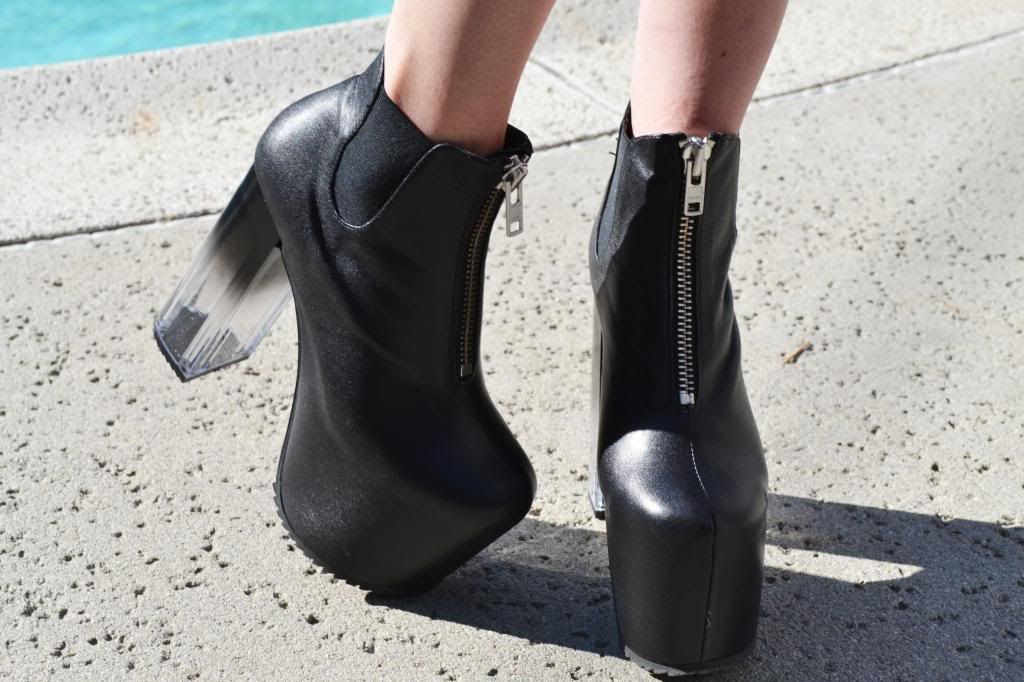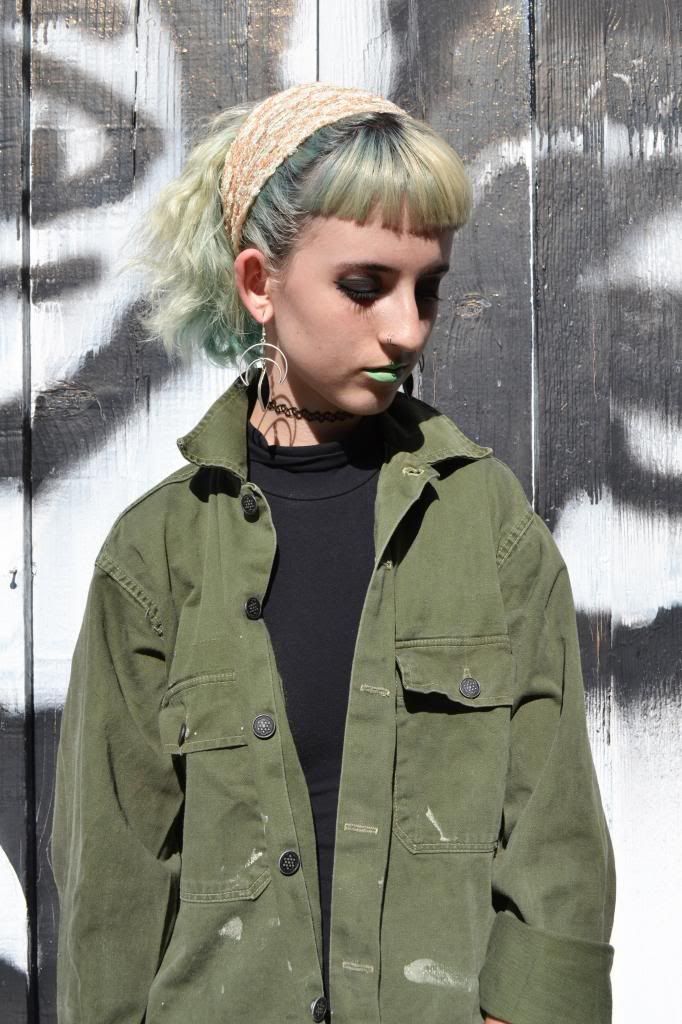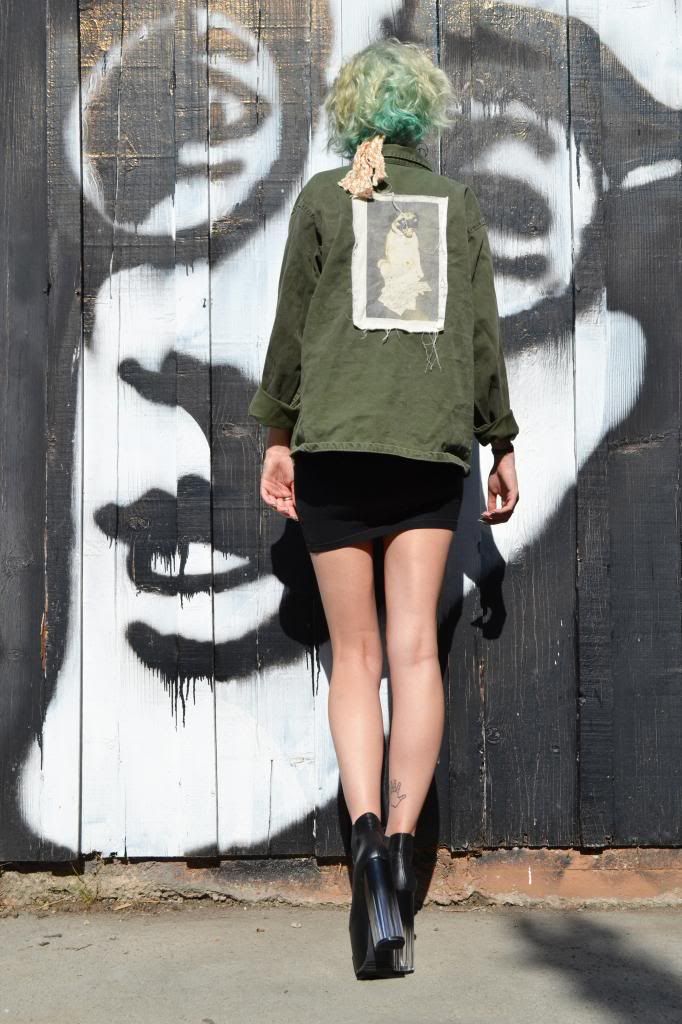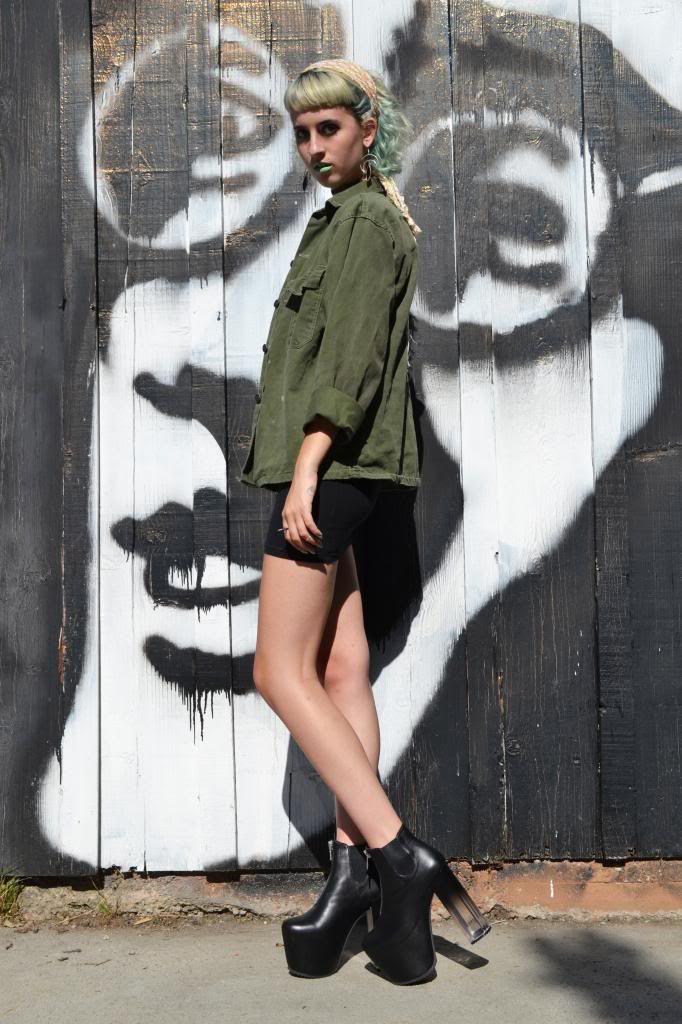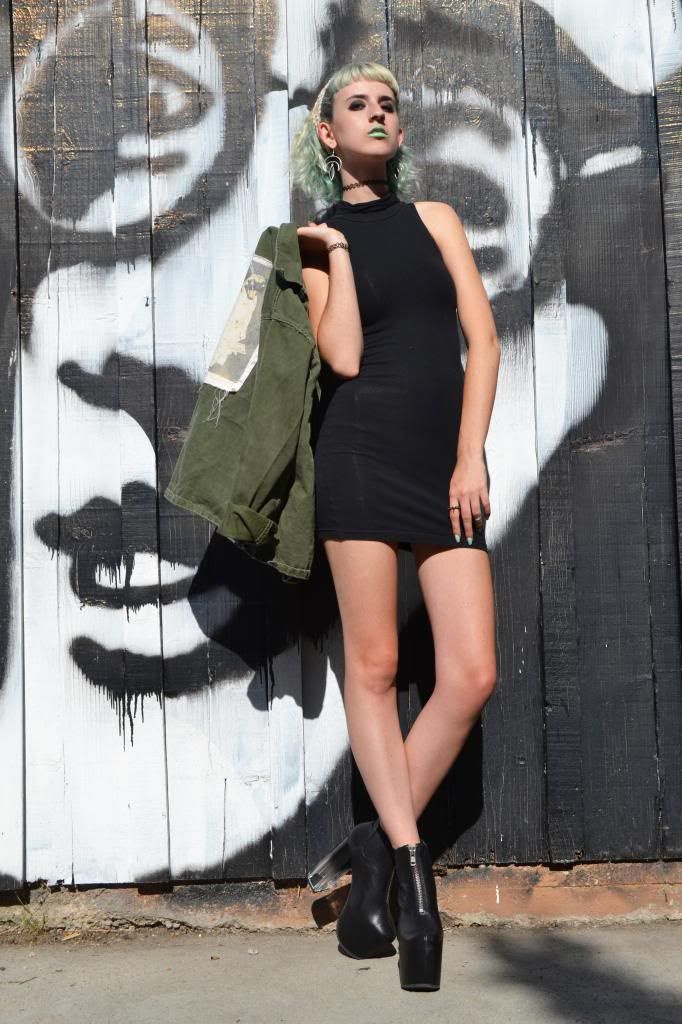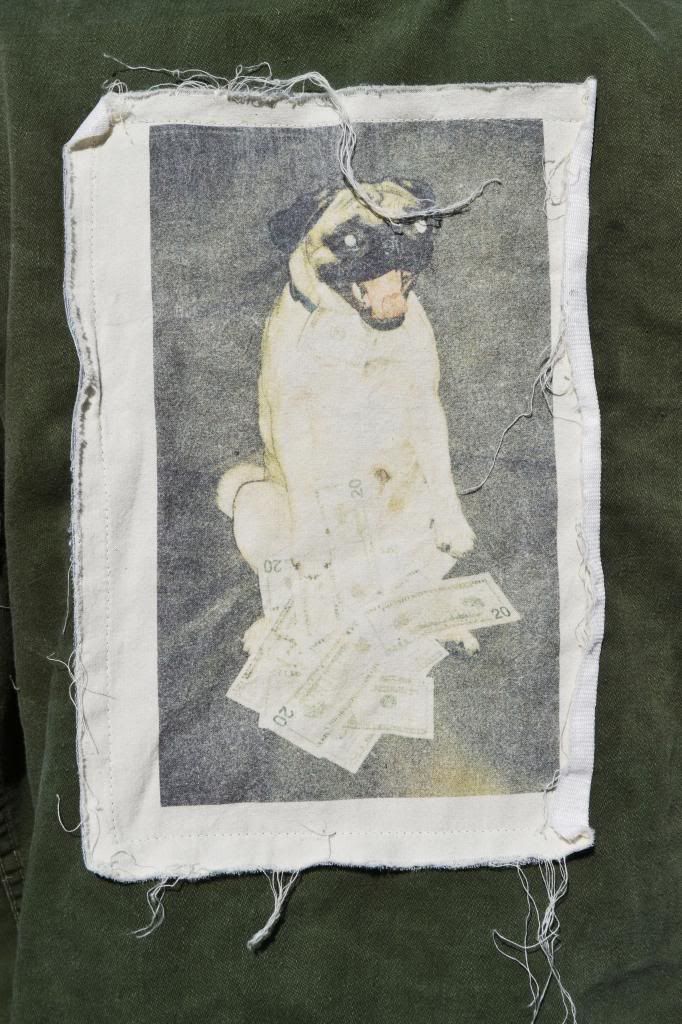 Dress/ American Apparel Jacket/ Fifty Over Five Shoes/ Unif Lipstick/ Limecrime
$up,
Haven't posted in a couple days because I have been pretty busy for a first! Yesterday I helped my friend Rachel out with the styling for her new clothing line's (50/5 fifty over five) photo shoot. It was actually really cool and very fun. I thought that I would just be helping her style the clothing, but she left me in charge of that whole part. It was super cool. I also met models that were pretty big in the industry which was really interesting. Her line is mostly these really awesome one of a kind vintage army jackets with a custom patch on the back. The patches are drawings or pictures from her favorite artists and she also did some of the art. As a thank you she gave everyone a custom jacket that she had made. The one I got has a picture of a pug with a butt load of money around him (I am wearing them in these pictures). The print is a picture that her boyfriend Derek Perlman took. He's super cool, you should check out his blog,
WeFucktard
, if you have the chance. Her clothing line has not launched yet, so she doesn't have a website, but as soon as she does I will definitely be blogging about it! She does have an instagram where she posts pictures of her art and clothing
@fiftyoverfive
.
So these shoes.. As you may have read if you read my blog, I put these on my lust list a week ago. Since then The Well LA had a 50% off sale with their shoes. I actually had enough money to buy them which was super cool. My friend Lisa told me about the sale, so thank you Lisa! They got to my house the day after I ordered them, I was super stoked. I am so tall when I wear them, its ridiculous, but they are super comfortable. I don't really care for these pictures that much because the lighting mixed with my make up makes me look like I have 2 black eyes or that my eyes are closed. I tried something new with my make up and I don't think I really like it. I did a heavy 60s twiggy look and it was just to much make up for my face I think.
Music- Flying Lotus- Tiny Tortures
Flying Lotus - Tiny Tortures from dlew on Vimeo.