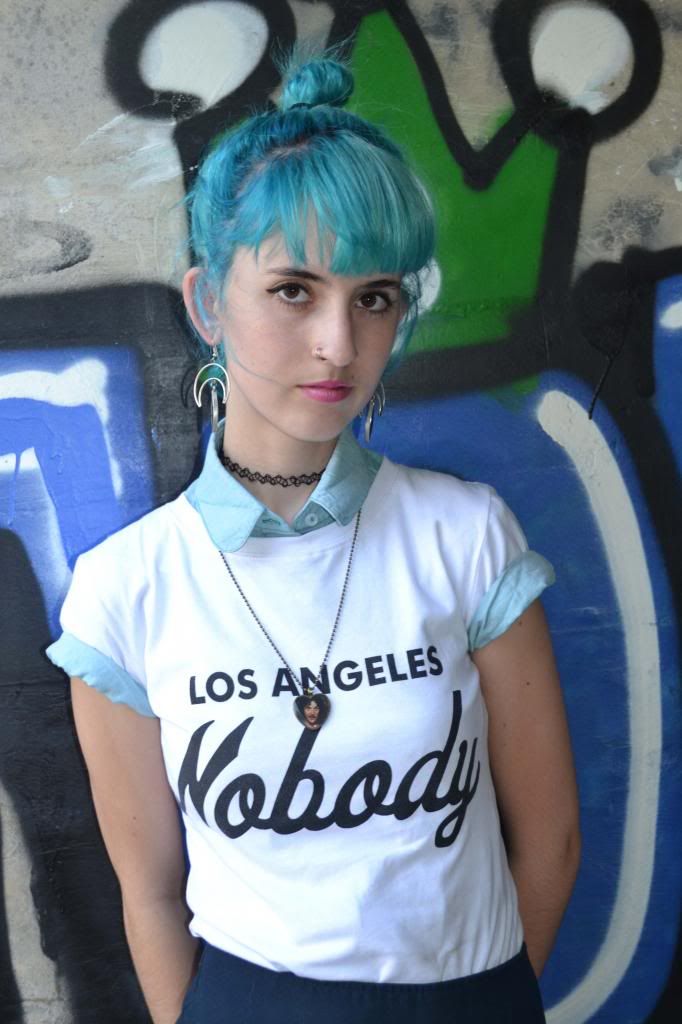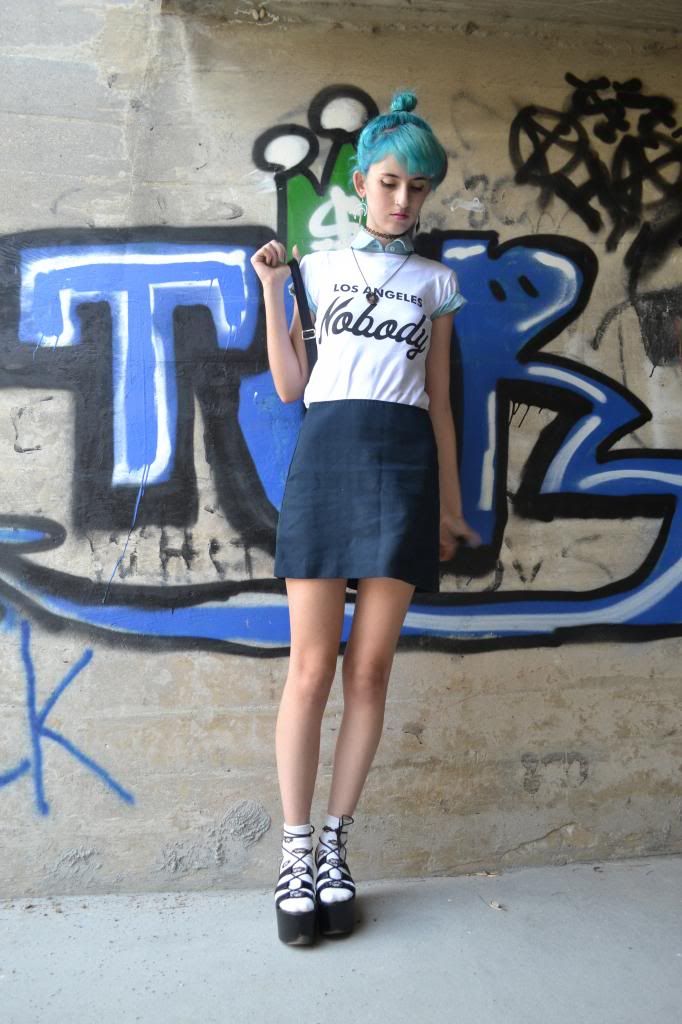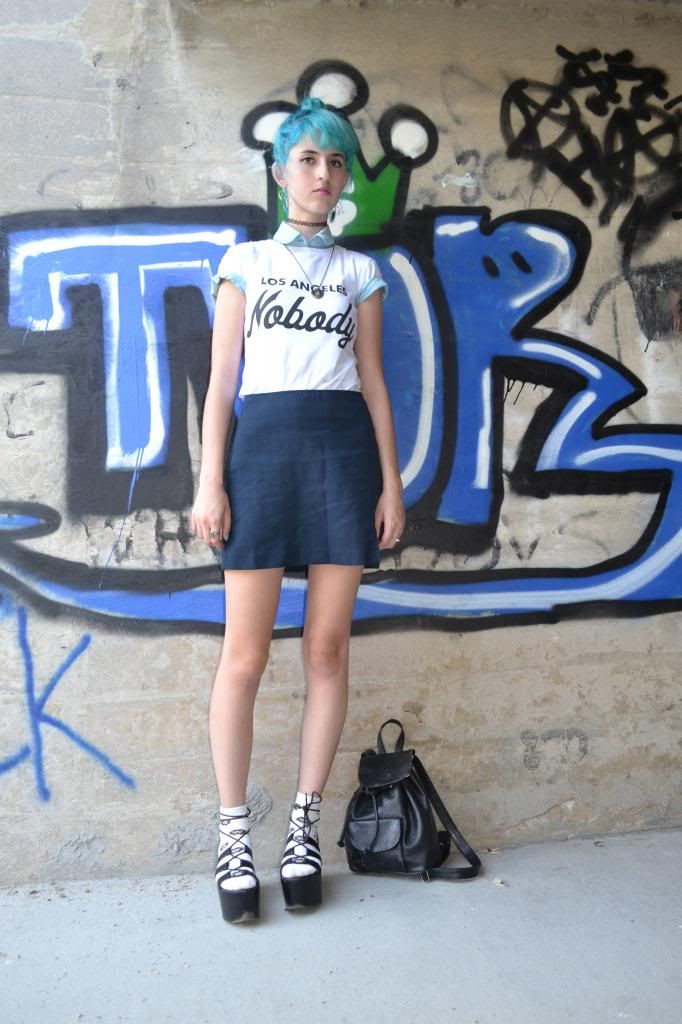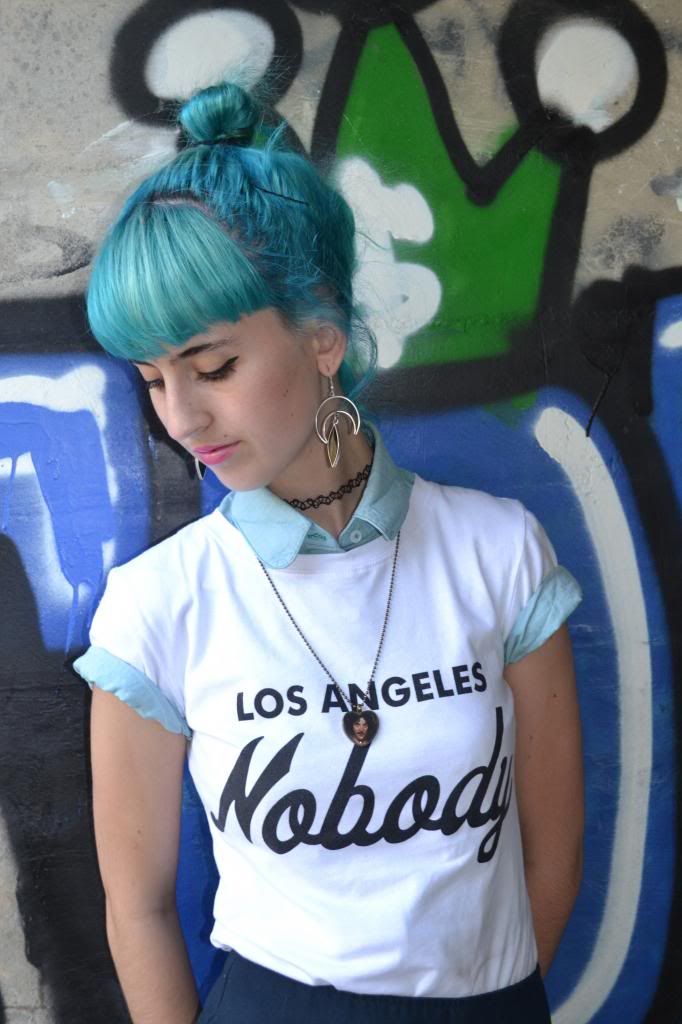 $up,
So a friend of a friend approached me about modeling some of his clothing for his company "Nobody LA". He is this super awesome photographer that takes pictures at events around LA (Check out his photos
here
) and then he started to make his own clothing. He gave me a shirt and a beanie. If you haven't noticed, I fucking love beanies so I was really excited to get a Nobody LA beanie. I was eyeing that beanie for sometime so I'm very happy I got one. I am not typically a fan of graphic t-shirts, but this shirt is sooo comfortable and its a tight fitting shirt. I also really love the 00 on the back of the shirt. As you may have seen on any other fashion blogs Jerseys are really in right now. Most of the time I have trouble wearing t-shirts and making them look good, I think its because I have pretty narrow shoulders, but I decided to put it over a button up shirt. I saw someone on lookbook do it and it looked so cute, so i figured I would give it a shot. I wore a plain navy skirt to match my hair (Its my moms). I wanted to wear some patterned stuff with this outfit because I love patterns, so I wore these cute Lion socks that I got at Urban Outfitters a while ago. I wore my Ego and Greed platform sandals because they showed off my cute socks.
I really like this company and I love the photography that he takes. He is one talented person. I love promoting small businesses because those are the best kinds of businesses. I like things that are low key, this company is low key right now. The prices are very good, t-shirts are $15-20 and the hats are $20-25. Please check them out!
Shop Nobody LA:
http://shop.nobodyphotography.com/
Check out Nobodys facebook page:
Music: I am obsessed with little dragon, you have no idea.