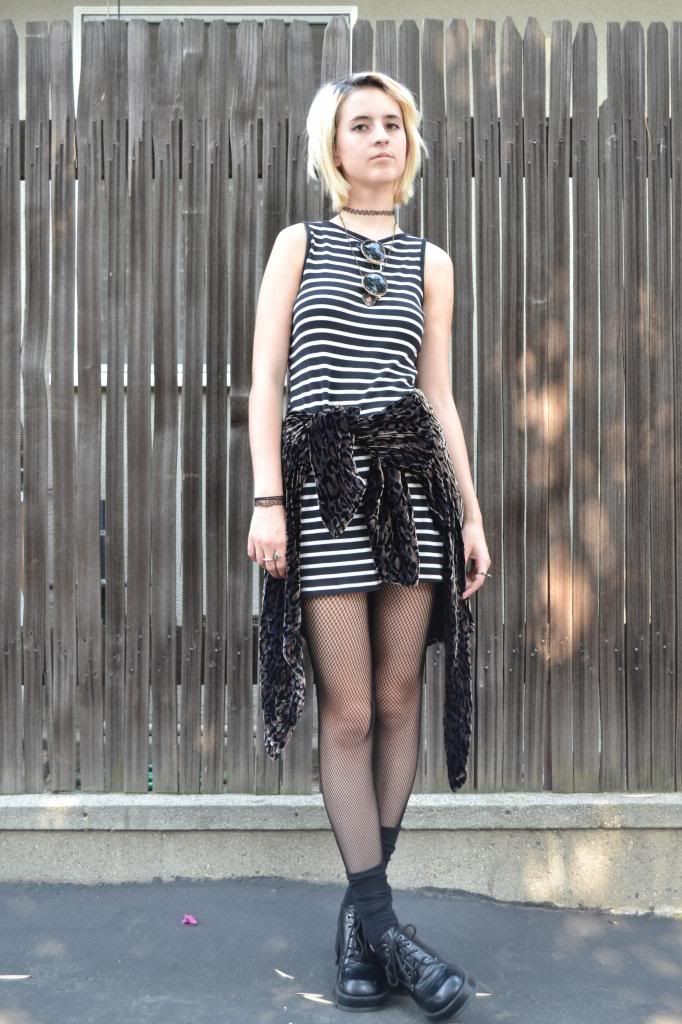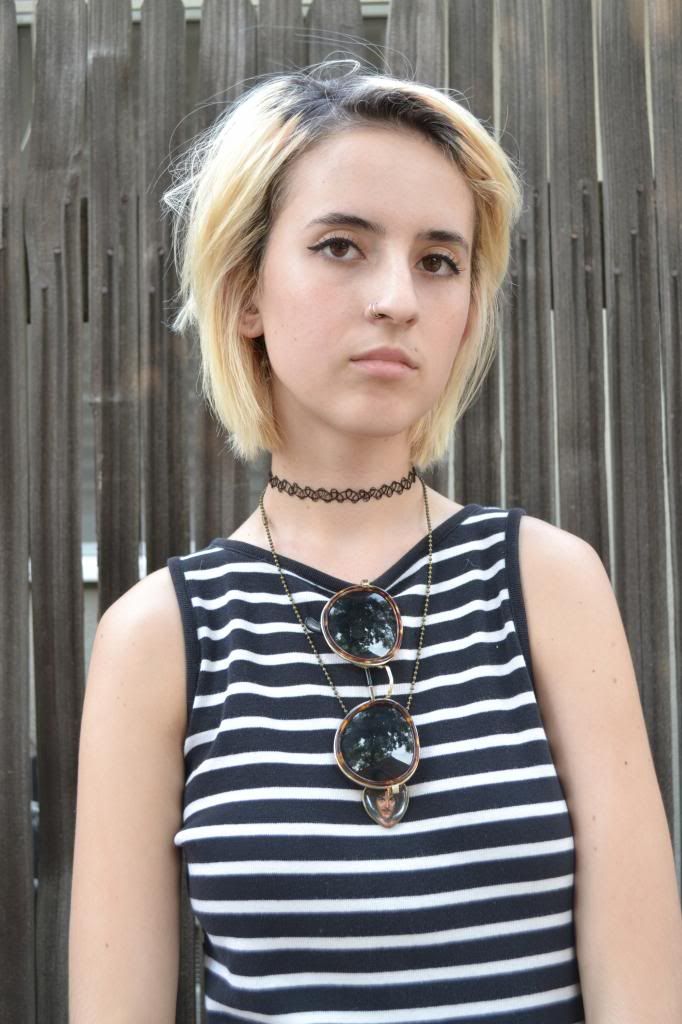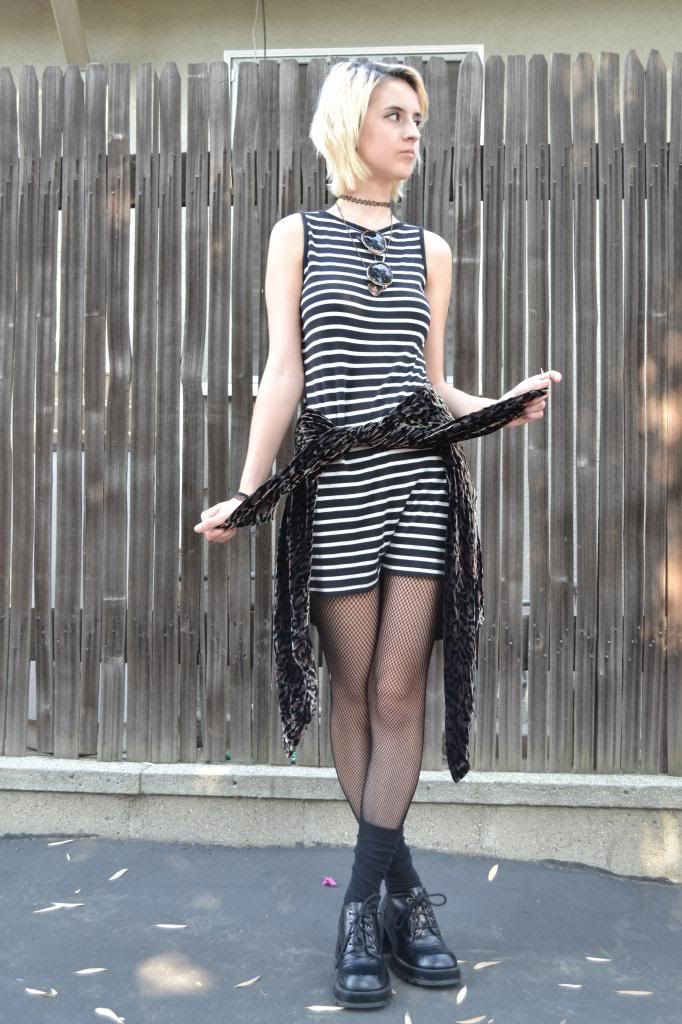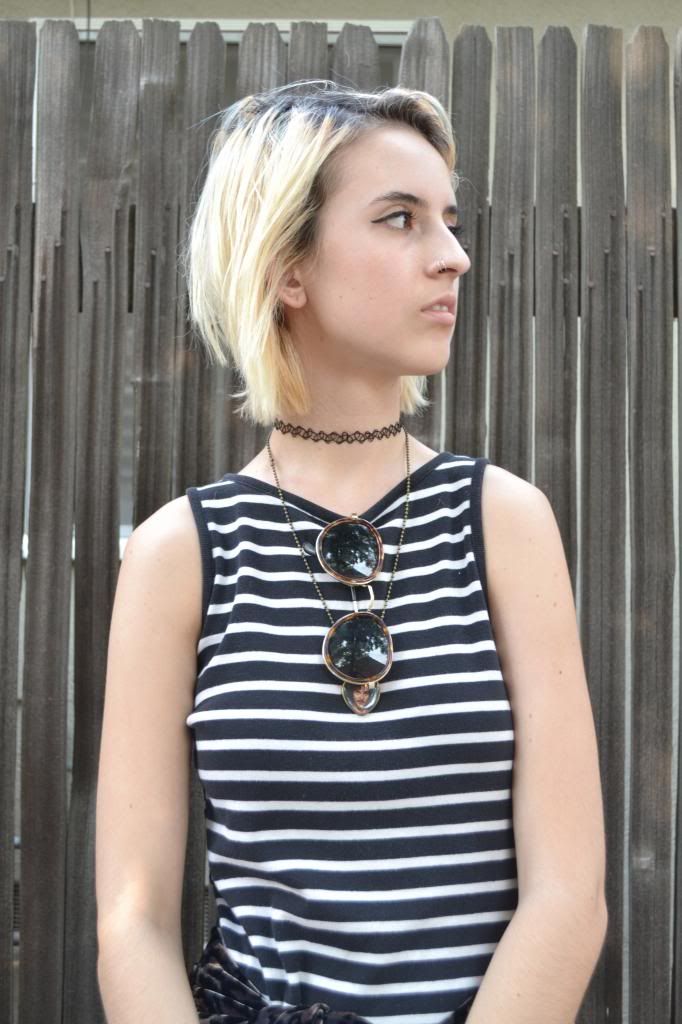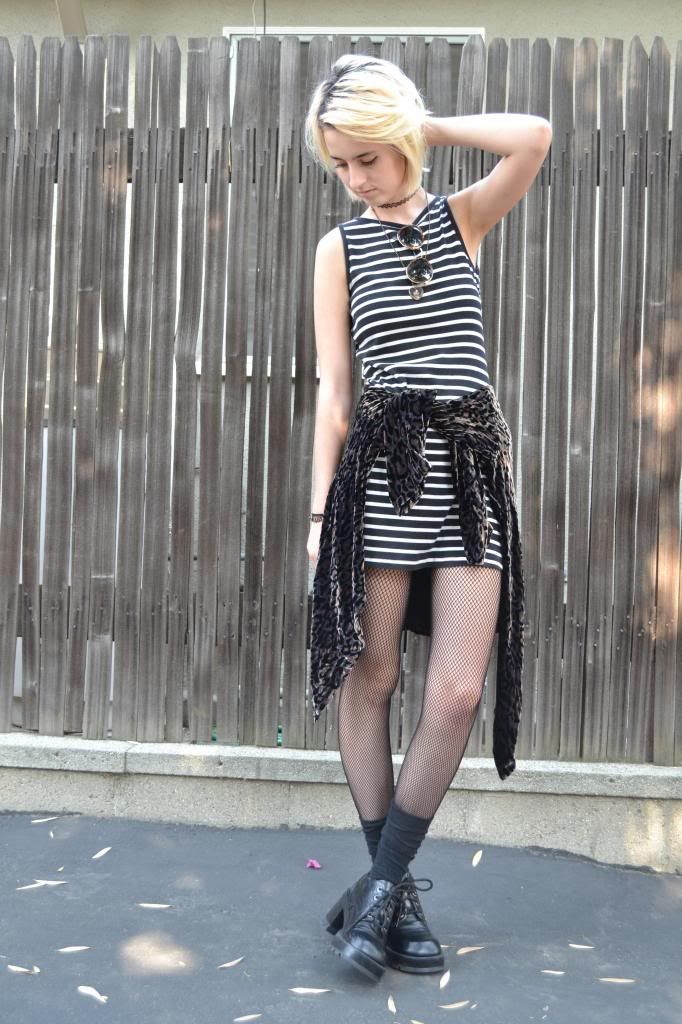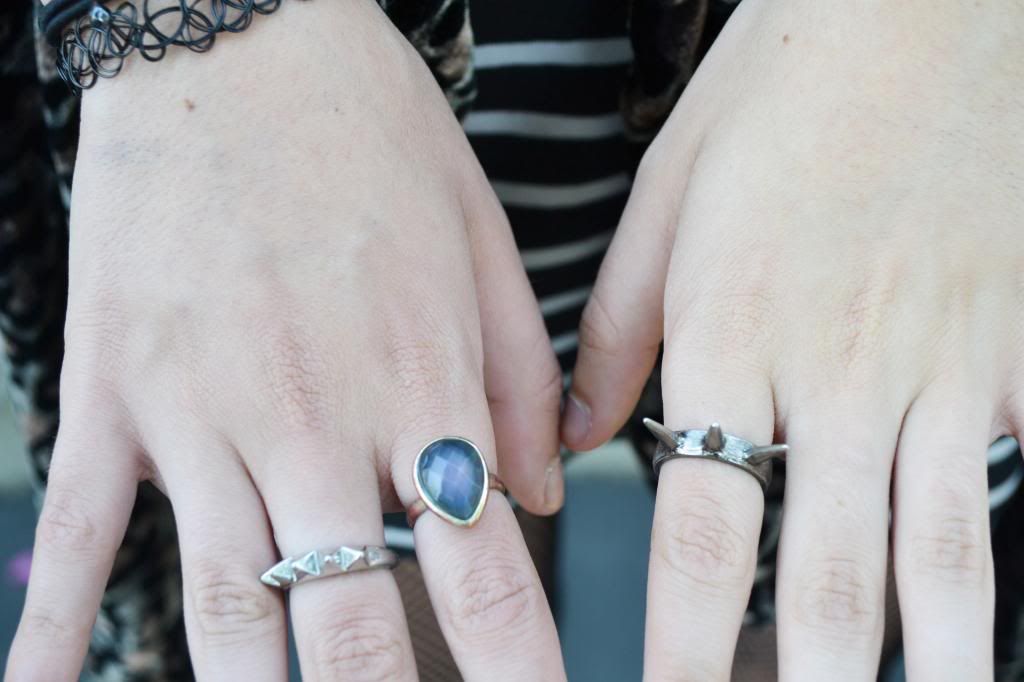 This dress was my mothers, and I took it from her when I was in high school. I think I wore it so much that it kind of became mine more than hers.. She hasn't asked for it back, and she always says that I look cute in it. My hair is kind of messy because our water heater broke, so I didn't get to wash my hair, because the water is to cold to take a long shower. Hopefully that will get fixed soon. I have a velvet cheetah print shirt tied around my waist, that I got up in Oakland. I honestly can't remember where in Oakland, but I was pretty sure it was up there somewhere. The shoes I am wearing are from Sun Thrift, A great find from my friend Lauren. These shoes help me channel my inner club kid.
For those of you who don't know, I am obsessed with club kids. The high shoes, the music, the club scene, EVERYTHING. When I was little my dad showed me the Shockumentary Party Monster about Michael Alig and the Murder that he committed. I remember being pretty horrified about the Murder part, but I remember seeing all the party sequences and just wishing I was there, everyone looked so cool and over the top. I wish the club scene was still like that. Having said that, I'm not a fan of all the drug use. Despite what people who know me think, I am not really big on drugs. I think its something that almost everyone trys to see if they like it, but I got out of that phase, and I'm glad. When the movie Party Monster came out staring Macaulay Culkin and Seth Green, I was obsessed. A lot of people think that the acting is dreadful, but after seeing the shockumentary, you might think differently.
On a Musical note: In honor of their new album release: Disclosure, Latch.
Disclosure - Latch feat. Sam Smith (Official Video) from Dan Stafford-Clark on Vimeo.