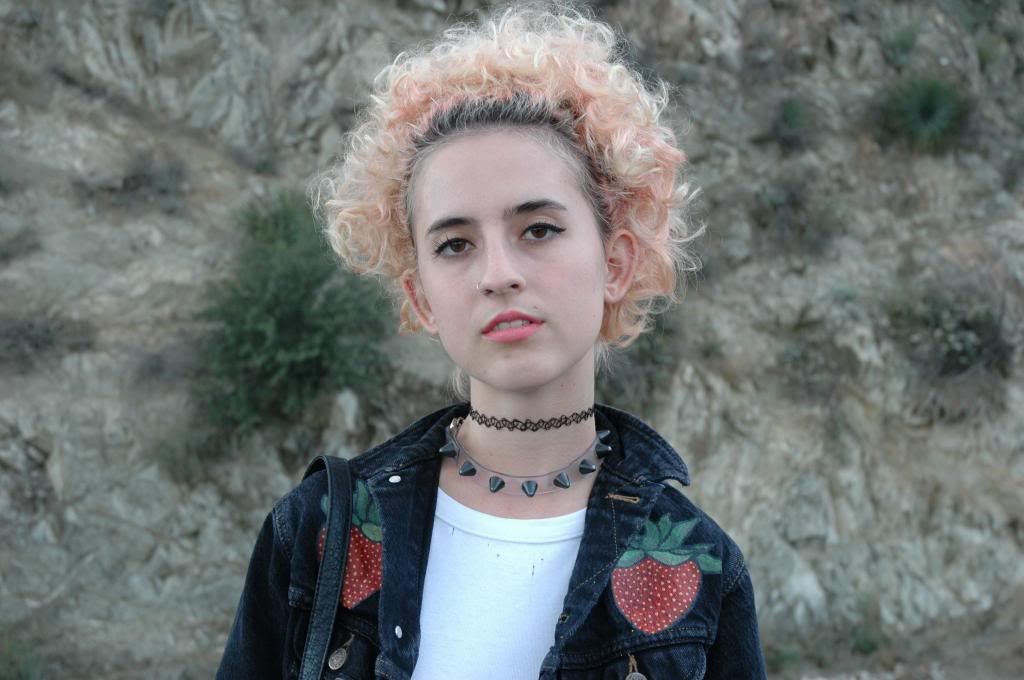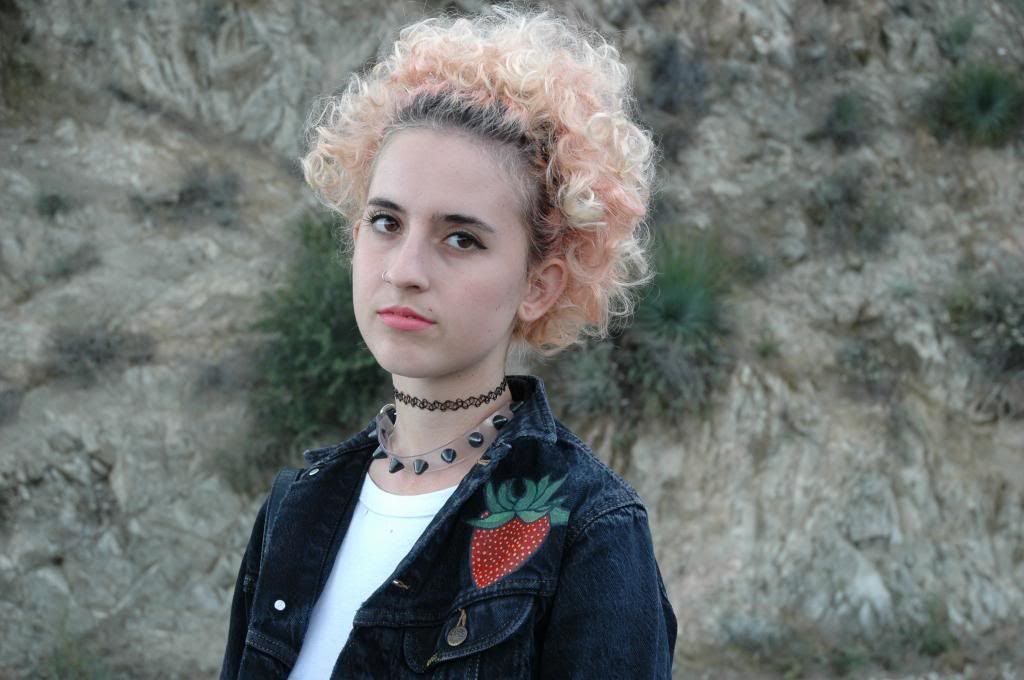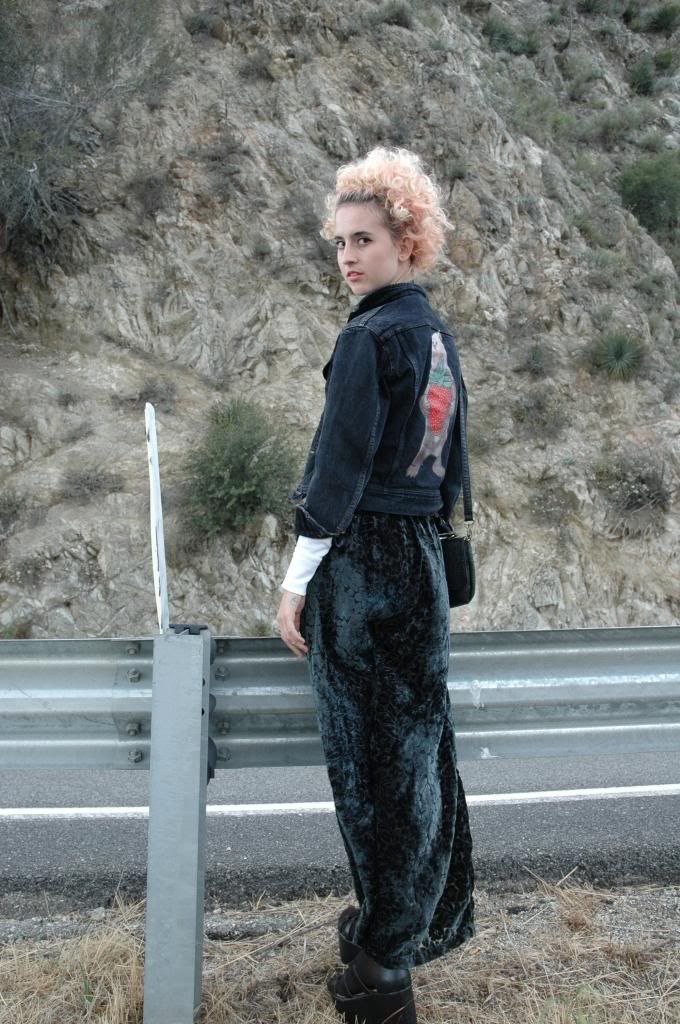 $up. Today I got to wear my favorite pants ever. I got them at Sun Thrift, of course. When I first got them, they were to big for me, and it had an elastic band at the top, but It was really stretched out. It might be kind of hard to see from the picture but the pants are a velvet floral material with see through material in the gaps of the flowers. I am wearing black tights underneath because its randomly really cold. Southern California rarely gets very cold, Even in the winter, the lowest it will get during the day is like 50 degrees. Today was a cold day for spring. The shoes I am wearing are from Ego and Greed, I got them from Wasteland in San Francisco. That is probably my favorite Wasteland store, its located on Haight street, if your ever are in the area, definitely check it out! I'm not typically a fan of Ego and Greed shoes, because I think they look to clunky on my feet, but I do admire the height that most of their shoes have. Their platforms always makes peoples legs look really good and long. I love wearing these shoes for that very reason. The shirt I am wearing was one of my moms that I cut to be shorter, I'm a sucker for cropped shirts, I think they always look good on people. The jacket I am wearing is a jean jacket that I found at Sun Thrift and then I painted it. On the back is a bear holding a strawberry and there are two strawberries on the front of the jacket. This jacket is a one of a kind Bleached Vintage original. You can purchase the jacket on my Etsy store, I will post the link at the bottom. I found The necklace I am wearing on Etsy, at Fitchbase's store. They have wonderful spiked necklaces at very good prices. I liked this store in particular because the band that holds the spikes together is clear so it looks like the spikes are coming out of your neck. I am sporting an Afro today, I took my buns out from yesturday and this happened. Its probably one of my favorite hair-dos, I wish I had an afro all day every day.
The Spiked Choker Necklace website: https://www.etsy.com/shop/fitchbase
The Chocker Neclace website: https://www.etsy.com/shop/GrassShackTrading
The Berry Nice website: https://www.etsy.com/shop/bleachedvintage
The Shoes:http://shopwasteland.com
On a Musical Note: XXYYXX, I love him, I herd he's pretty young.