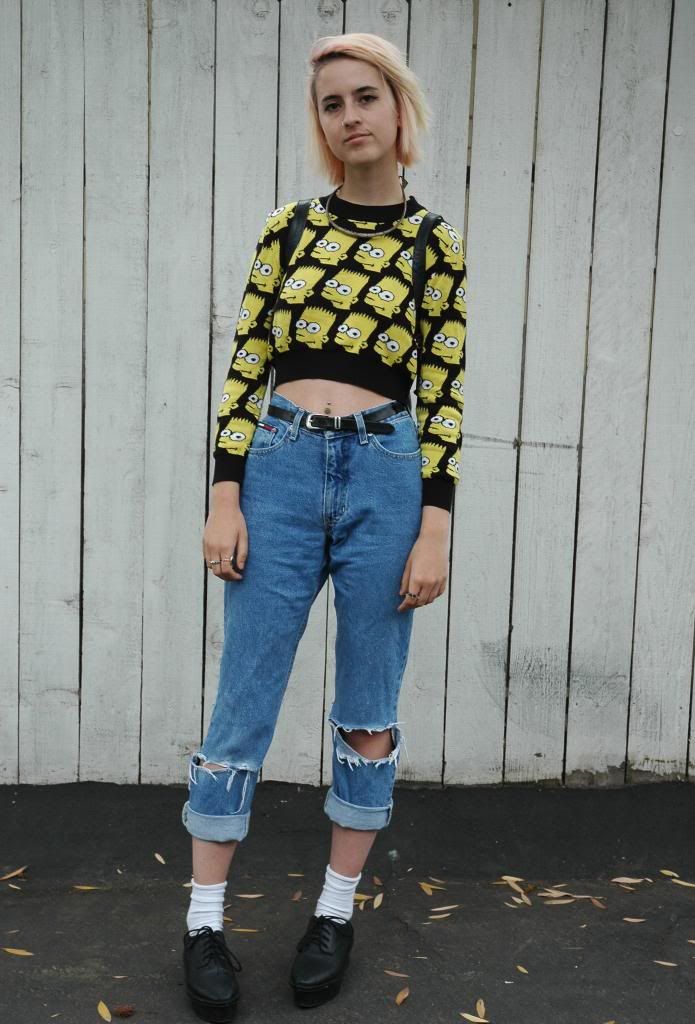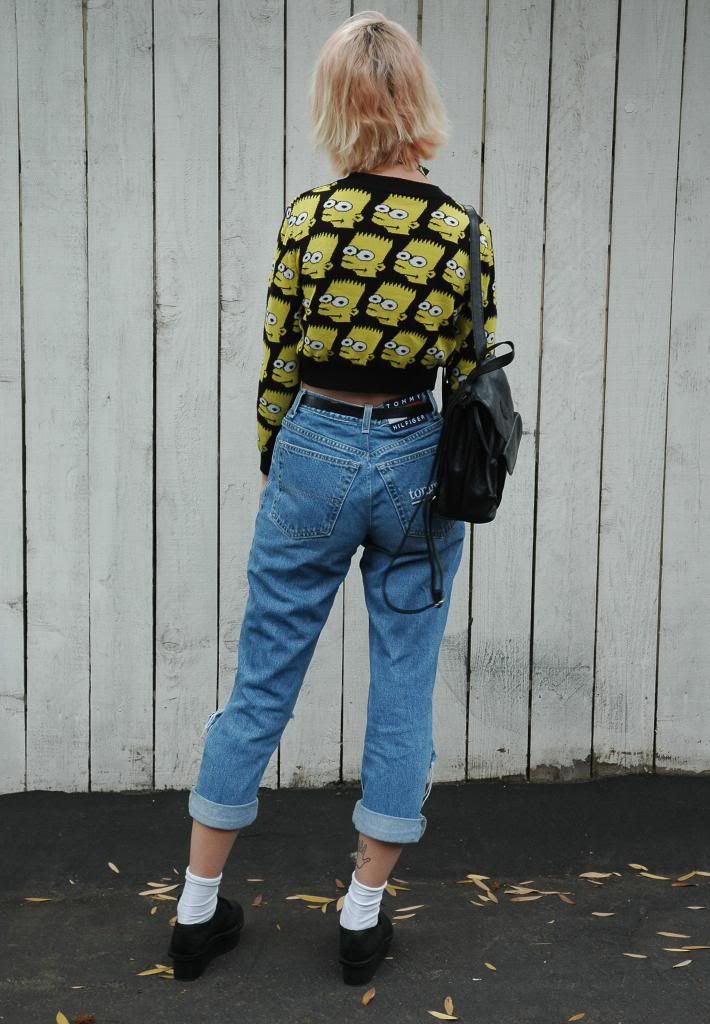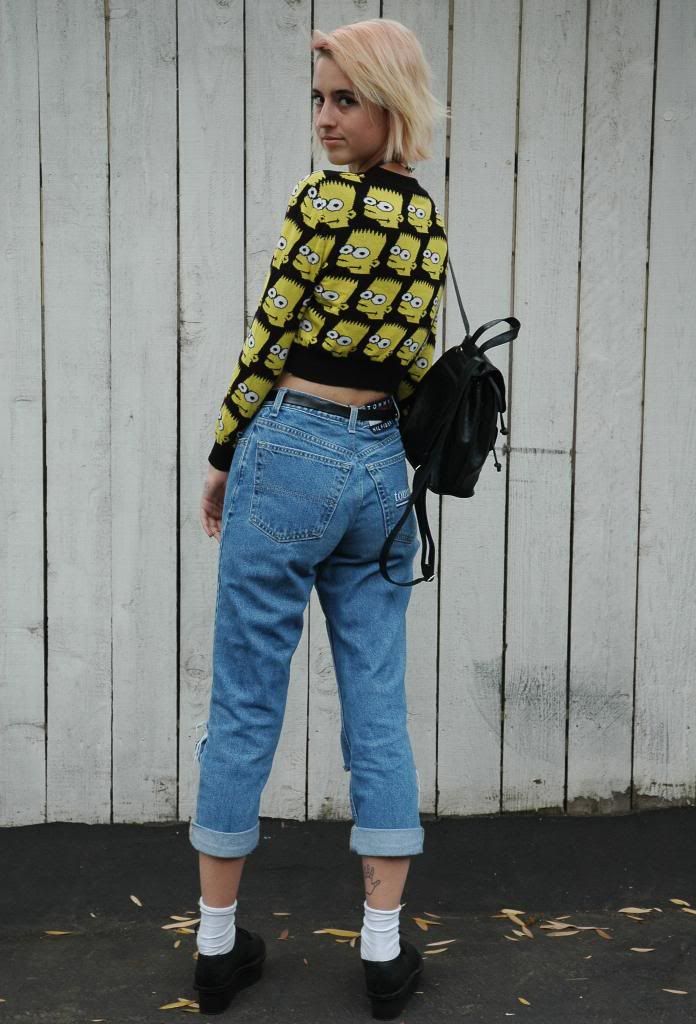 Hey, I just started a lookbook account a couple weeks ago. I also just started this blog today. I am very new to blogger, so it may take me a while to work out the kinks in this blog. so bare with me. Today was a little chilly, one of those rare Southern California days, so I had to wear pants. I usually dread wearing pants, but these I like, a lot, mostly because I can rarely find pants at thrift shops that actually fit me. I got them at a thrift shop in Sunland called Sun Thrift, it't one of my favorite places to shop because it is one of the cheapest thrift shops I've ever been to. These pants were probably 5 bucks. I put the tares in the knees using my brother's skateboard... haha, I used to do that a lot when I was 13, but it really does work. The cropped sweater is a Jeremy Scott look-a-like. I don't typically like buying knockoffs, but I loved the Jeremy Scott Bart Simpson sweater so much, and I definitely didn't have $400 to drop on something like that. I found this on Ebay and it came with a matching sweater skirt for $40, and no one can tell the difference! My shoes are Cheap Monday Form Oxfords, They were a birthday present, and they were purchased from Karmaloop. They are really comfortable and they always look good with what I am wearing, I love them. Typically I like to buy vintage and thrift articals of clothing, but it is a totally different story with shoes. I am a total shoe snob. I think that shoes can make or brake an outfit.
Please excuse my hair color, It was pastel pink, but its faded into a weird orangie blonde. I'm going to re-dye it as soon as I get the extra funds!
☯ ME ☯
Flourshur.blogspot.com
Flourshur.tumblr.com
lookbook.nu/flowerperdew
twitter.com/FlowerPerdew
instagram.com/flourshur
☯ BLEACHED VINTAGE ☯
Etsy.com/shop/bleachedvintage
twitter.com/BleachedVintage
instagram.com/bleachedvintageclothing
Musical Note. I love Beach Fossils.