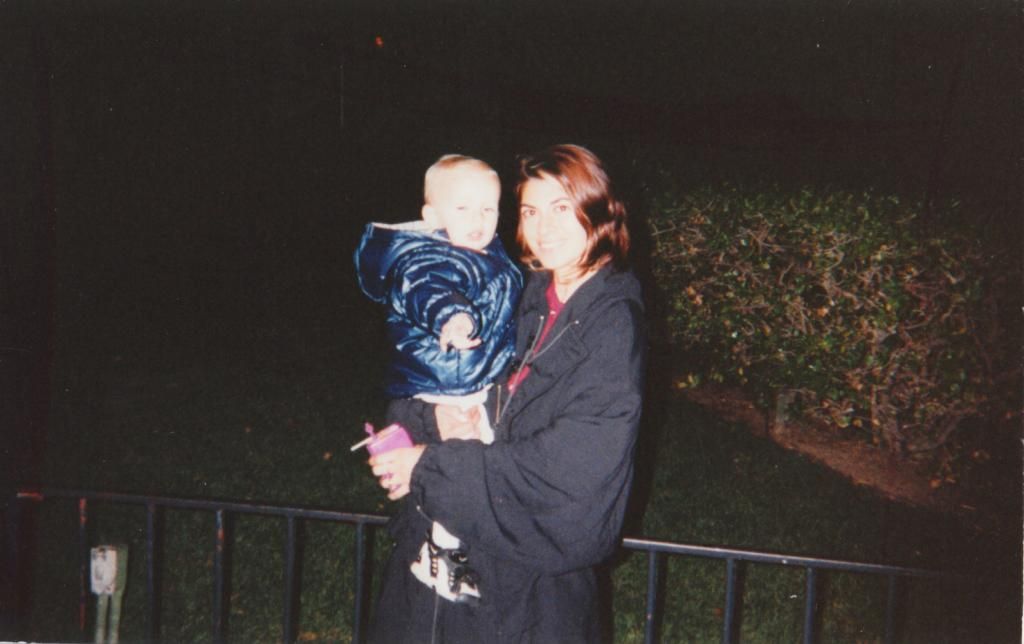 My Mom and my little brother, Ryan. 1997, Hollywood, California.
One of the last times you were taller than me. 2003, South Carolina.
My mom and dad and me. 1997, Somewhere in Europe
My mom and I some where in Europe, 1997.
Today was Mothers day. It was long an rather annoying but sometimes hanging out with your family can be like that. My parents are divorced and my mom is remarried so we had to go to two seperate Mothers day celebrations. The first one was at my grandmas house, and it was really nice to catch up with everyone, I got to see my cousin who I haven't seen since I graduated high school, and I was soooo happy to see him. He is in the process of getting signed by a major record label for his rapping. Check him out, his name is King Olay. Afterwards we went to my Step-Dads brothers house and visited with that side of the family.. I don't really know them that well, because my mom met her husband when I was away at college last year, so this is all very new to me still. It was alright, they had some pretty good food!
My 90's School Girl Look, I rocked for Mothers Day: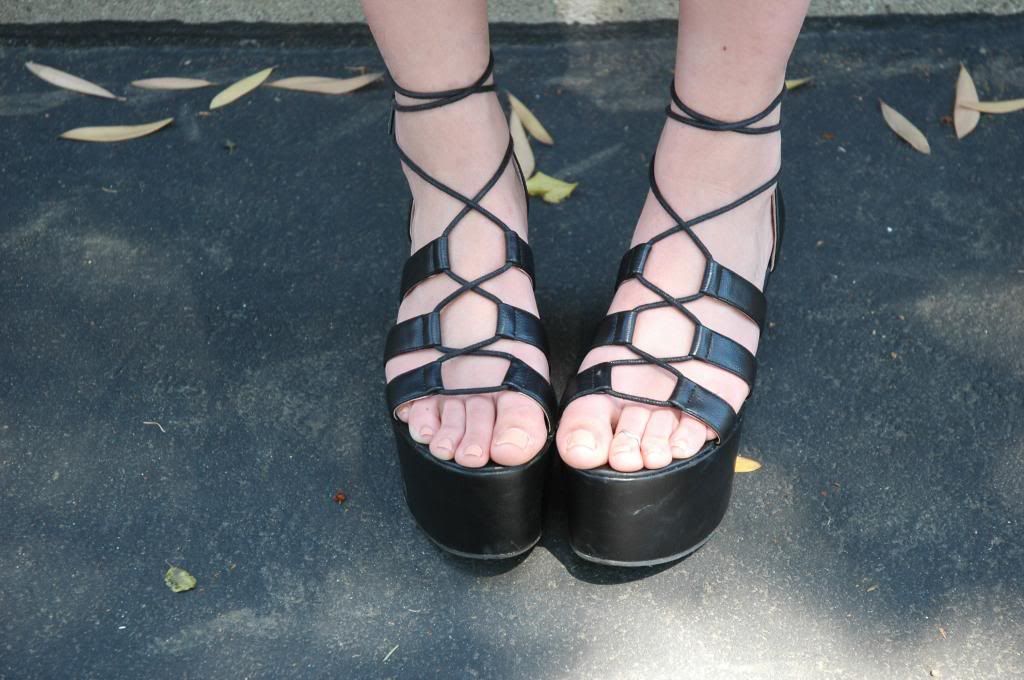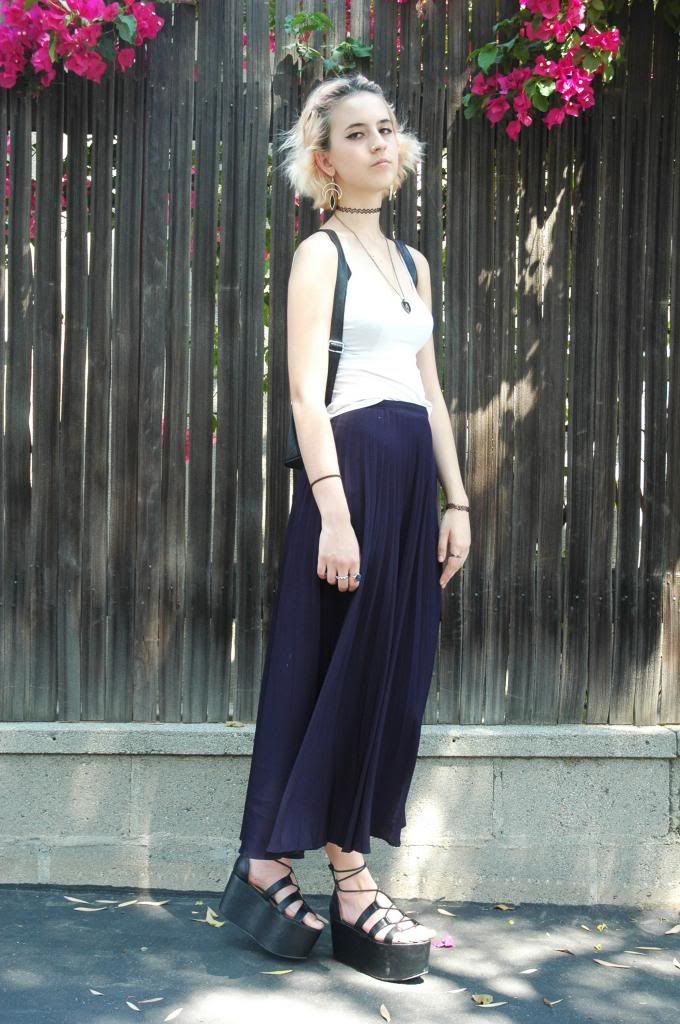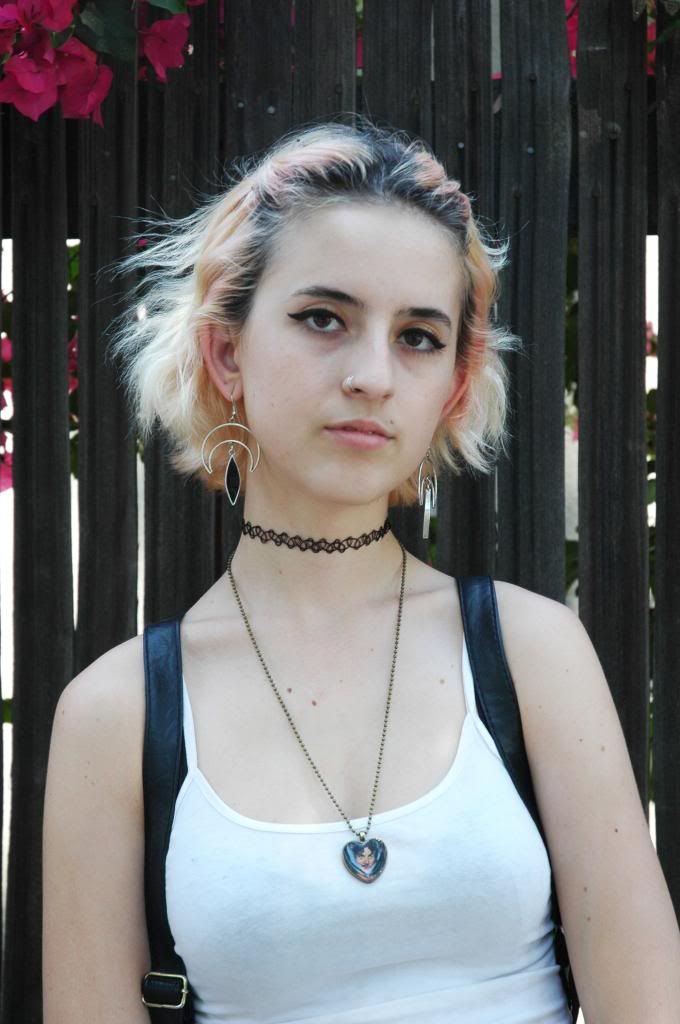 Today, I wasn't really sure about what I was going to wear so this was something I just threw on. You can never go wrong with looking like a 90s School Girl. The skirt I am wearing I got at the Goodwill in Oakland. I went to California College of the Arts last year, so I lived in Oakland. I loved living in Oakland honestly. I think its a really cool area, really sketchy at times though, but really fun and exciting and its so close to everything. I didn't particularly enjoy the school I was going to however, so I decided over the summer to transfer to a Fashion school in London. The shirt I am wearing is actually my grandmas, I was wearing a really cute short grey shirt earlier, but it was soo fucking hot today, that I had to change. It ended up looking pretty cute so I just went with it. My backpack is actually my only purse right now, but I really do love the way it looks. I got it at a Thrift store called Sun Thrift, of course. Best prices at that thrift store. The shoes are Ego and Greed but I got them at the Wasteland shop in San Francisco the last time I went up north to visit my friends from Oakland. It wasn't a terrible price because they were lightly used. It was a great find I think. I have really been digging these necklaces as you can tell for the past couple days. I love the choker more than anything, It reminds me of my childhood and it always makes me look 90s, which Im obviously into.
I hope you guys had a wonderful Mothers Day, and I hope you wish that special lady a happy day, and thank her for creating you and making you awesome!
On a Musical Note: Mount Kimbie. This song is kind of old, But I really like listening to it.. Not exactly a fan of the music video, but its not terrible.