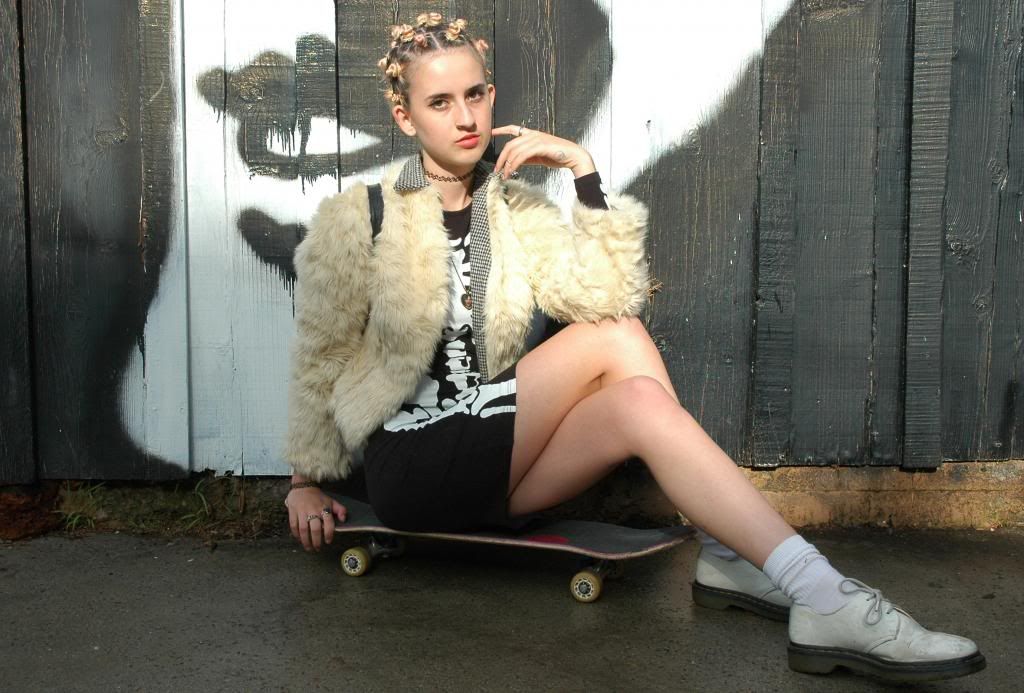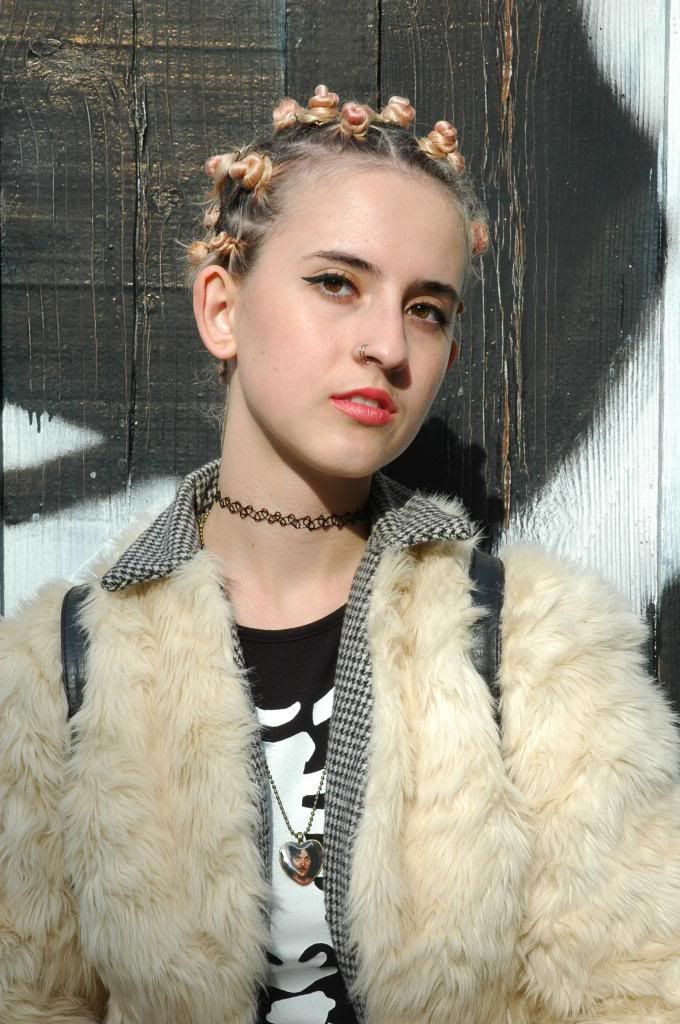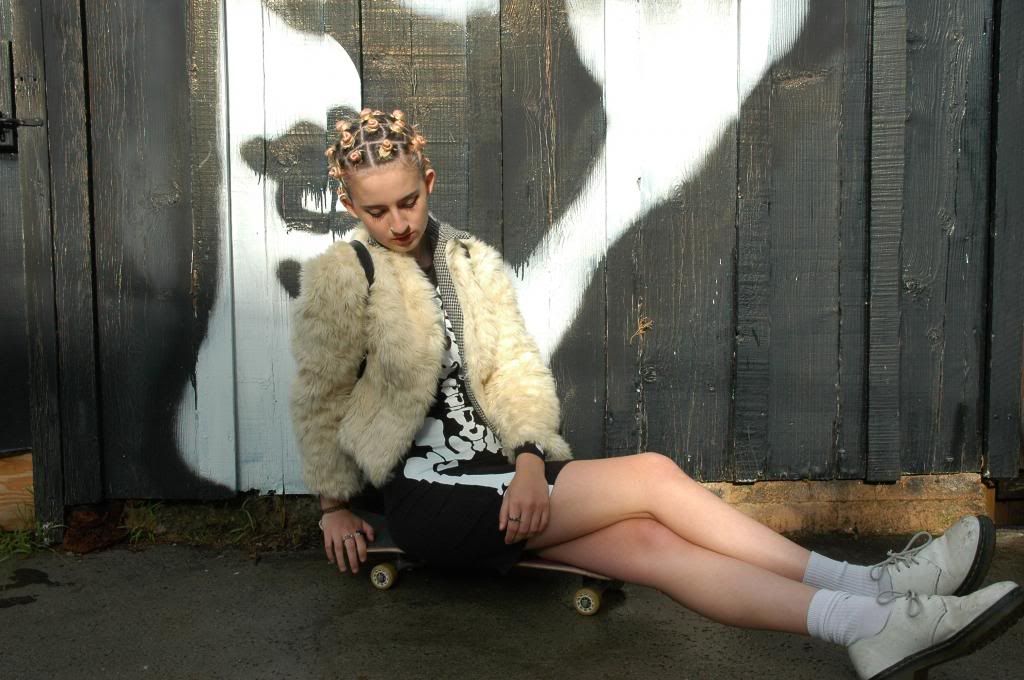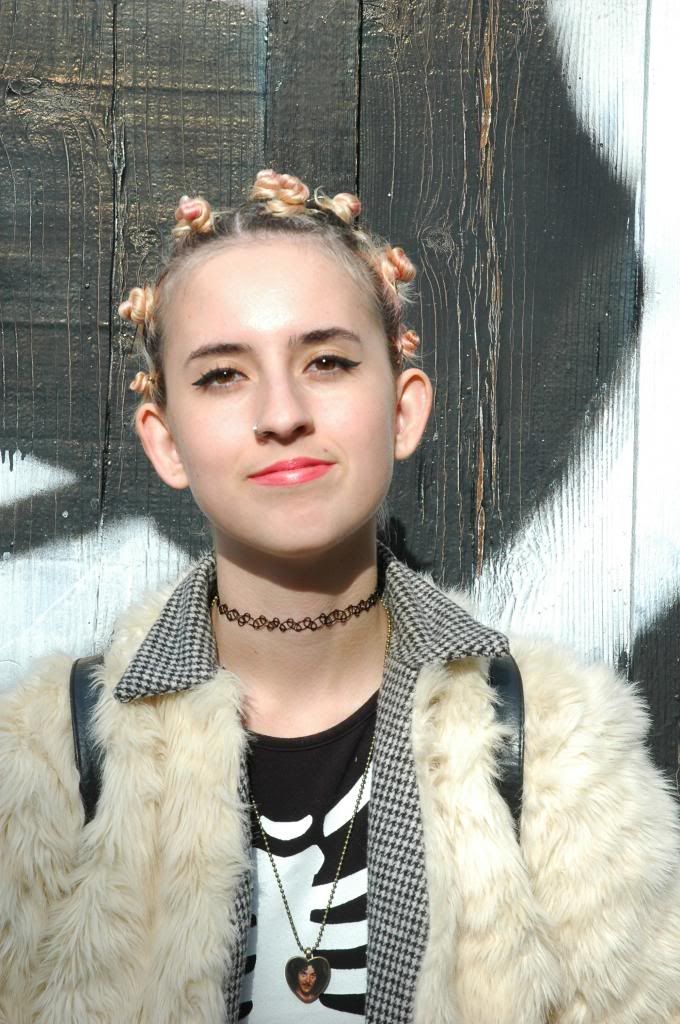 This look is one of my favorites. I love to wear my hair like this, It started when my hair was a little longer, but it looked kinda stupid because the buns stuck out so far from my head. I looked like Pinhead. When I cut my hair shorter, it ended up looking a lot cooler, and the best part is the surprise I got when I took it out. My hair turns into an Afro. Whattt? I'm so down. The two necklaces I am wearing I got off of Etsy. One it a choker that I got at Grass Shack Trading on Etsy, These necklaces are coming back, and I'm so stoked. When I was younger, these necklaces were the shit, I had several. The other necklace I am wearing is my new favorite necklace for sure.. If you have ever seen The Princess Bride, then the guy in the heart may look familiar. "My name is Inigo Montoya, you killed my father, prepare to die!" Love it, sooo much. The store is called Rad Kitties, I highly suggest you checkout their store on Etsy. I also have a store on Etsy, which is where the jacket I am wearing is from, It's called Bleached Vintage. We specialize in custom fur coats and reworked vintage tops. Its based off of the movie Party Monster, which is one of my favorites. Its a white Faux Fur coat with a wool checkered black and white pattern. Its super warm, and its my most favorite jacket that I have made. The dress I am wearing is from Top Shop. I bought it back in October, and wanted to wear it for Halloween, but I felt like it would be a little payed out. Its really comfortable, but super tight, but I love the way it looks. My shoes are white low top Dr. Martens. They are the first shoes I ever bought for myself, and I will always love them. In the background is part of a mural of fallen rockstars that I had painted back in high school. I'll post a picture of the whole thing sometime soon.
The Inigo Necklace website: https://www.etsy.com/shop/RadKitties
The Chocker Neclace website: https://www.etsy.com/shop/GrassShackTrading
The Party Monster Coat website: https://www.etsy.com/listing/128130703/party-monster-faux-fur-coat-made-to?ref=shop_home_active
The Skeleton Dress: http://us.topshop.com/
The Shoes:http://www.dmusastore.com/?gclid=CP6oxq2Gg7cCFWRyQgodTRoA0w
☯ ME ☯
Flourshur.blogspot.com
Flourshur.tumblr.com
lookbook.nu/flowerperdew
twitter.com/FlowerPerdew
instagram.com/flourshur
☯ BLEACHED VINTAGE ☯
Etsy.com/shop/bleachedvintage
twitter.com/BleachedVintage
instagram.com/bleachedvintageclothing
On a Musical Note. I love this Dj, His name is D33j, and I am obsessed with this video.