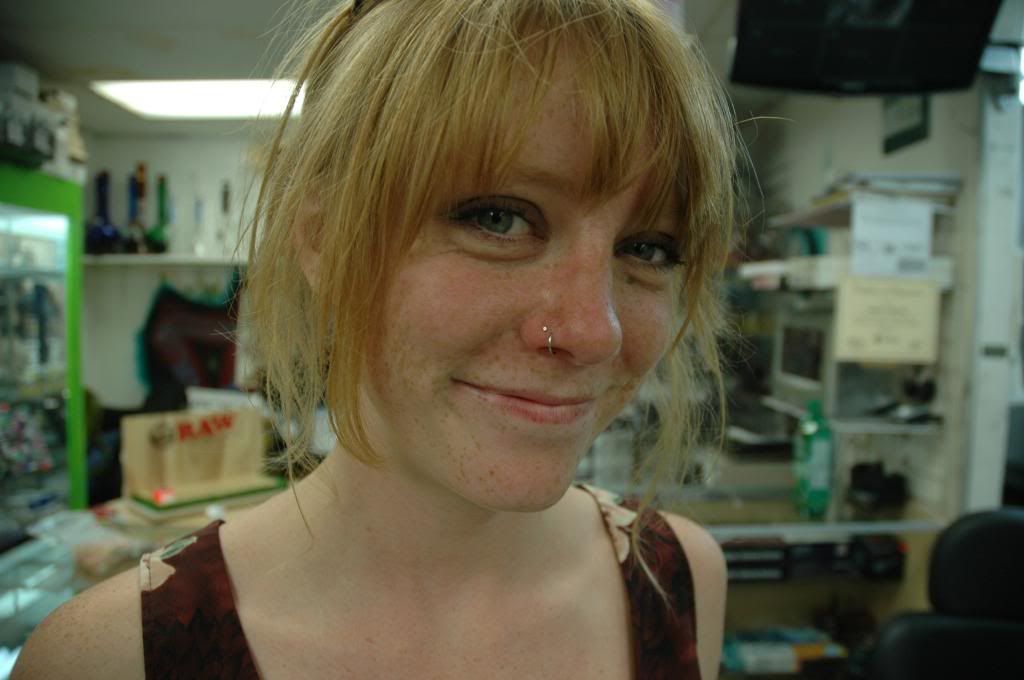 Today, my friend Lauren wanted to get another nose piercing (copy cat). So we went to Chinatown in DTLA, because its only 10 bucks. Sounds sketchy huh? It was really fine, it bled a lot more then I think it should have, but I think it's going to be fine. I photoshopped the blood out of the picture because I think she looks super cute in the picture. After that we were driving around, and went to visit our friend Dylan. This was my first time at his house, but it was really cool actually. He is going to an Art high school, and he is brilliant. He showed us all these pieces of art work that he had completed, and then some that he was working on. I can't wait until he has his own art gallery, he is really very good.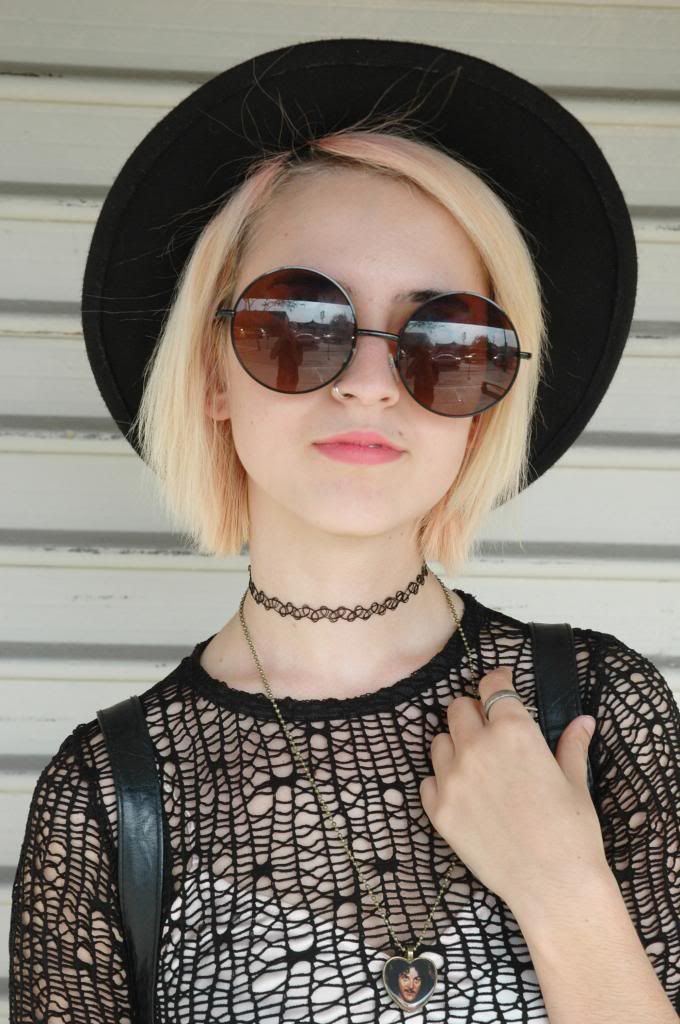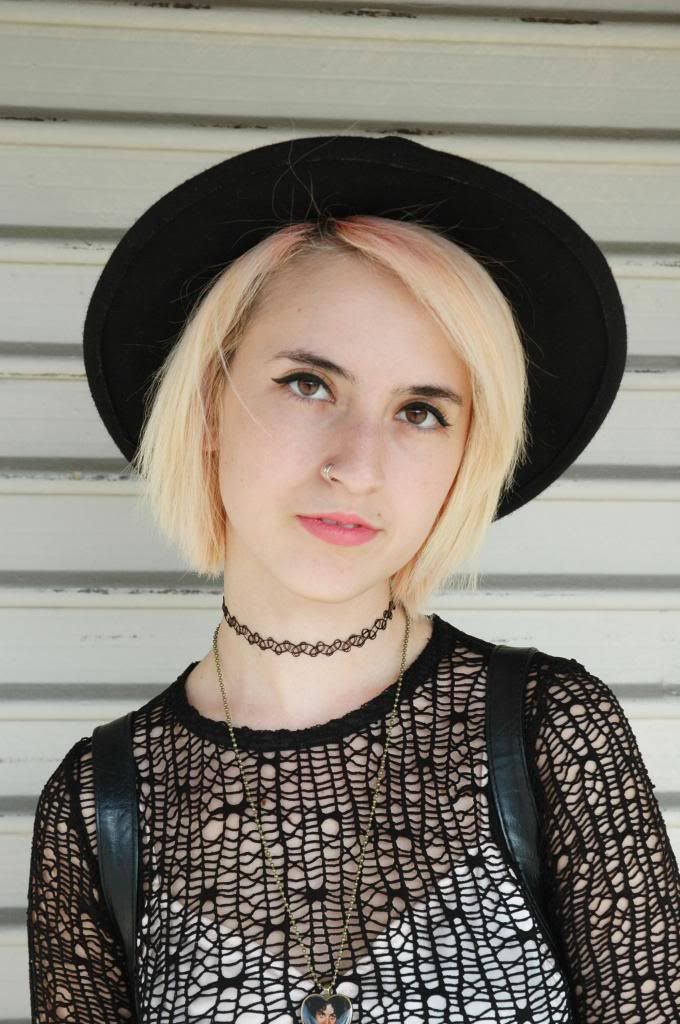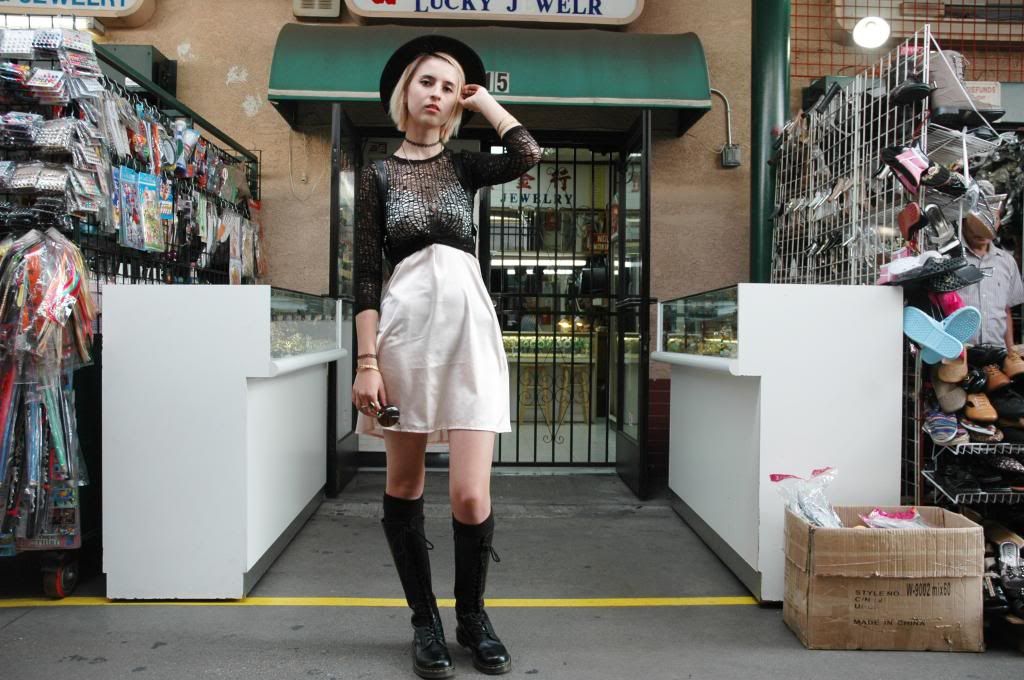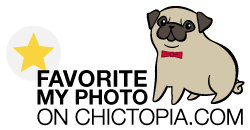 The hat I am wearing I got at target, a rare find. I love it a lot. Someone said to me today "Ah, if only I saved all my clothes from the 80s I'd look like you!" and my first thought was, c'mon man, I don't dress like I am from the 80s... I hate the 80's. My dress is actually a slip that I bought for Coachella. I like this dress a lot because it can be worn with so many different things, and its pink <3. I don't really believe in choosing favorites, even though I will say this is my favorite or whatever, what I mean is, everything is my favorite I guess. I like everything, I think its unfair to choose favorites. Pink is wonderful tho, it always makes me feel good when I wear it. The top was actually my moms, she gave it to me a couple months ago, and I love it. It is kind of a struggle to wear it sometimes, because I feel like it looks more goth than I want to be sometimes. Having said that, I feel like wearing it today was the proper amount of Edgy and Girly. My socks used to be tights, but I made a shirt out of those pair, and I kept the bottoms for some long socks. If you have never made a shirt from an old pair of tights, seriously look it up and try it, its really fun, and I think it looks really cute for a simple kind of look. The shoes I am wearing were my birthday present from my dad. I am obsessed with them. I am usually not a big fan of zippers on shoes, but in this case it is really convenient. And as always I am wearing my Inigo necklace, and my tattoo chocker, love them..
The Inigo Necklace website: https://www.etsy.com/shop/RadKitties
The Chocker Neclace website: https://www.etsy.com/shop/GrassShackTrading
The Shoes: http://www.drmartens.com/
☯ ME ☯
Flourshur.blogspot.com
Flourshur.tumblr.com
lookbook.nu/flowerperdew
twitter.com/FlowerPerdew
instagram.com/flourshur
☯ BLEACHED VINTAGE ☯
Etsy.com/shop/bleachedvintage
twitter.com/BleachedVintage
instagram.com/bleachedvintageclothing
On a Musical Note: Danny Brown... Nuff said...