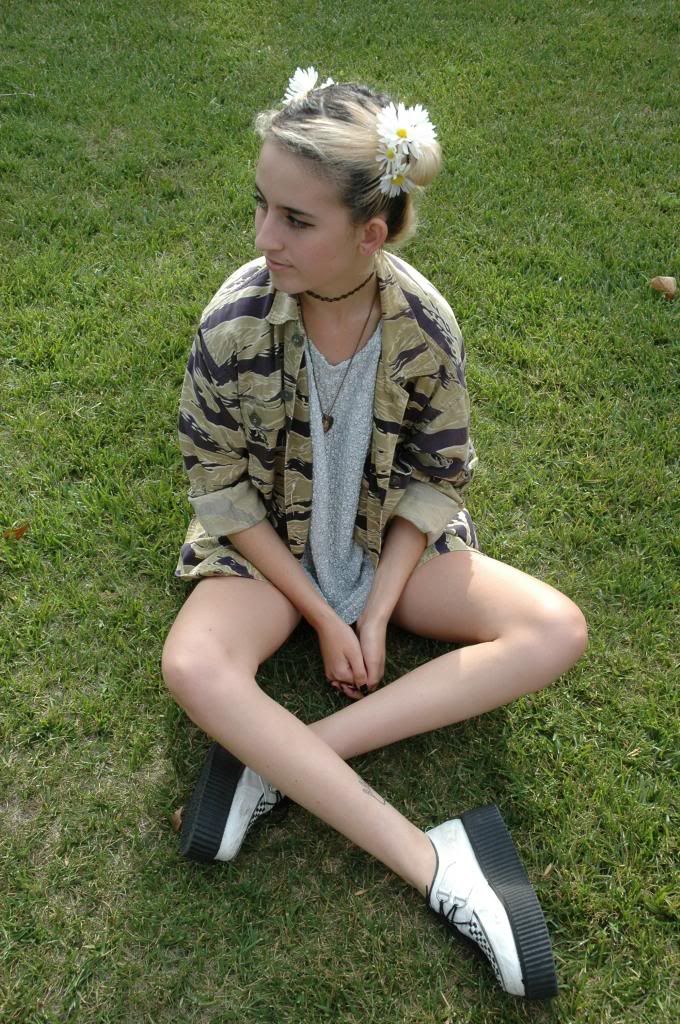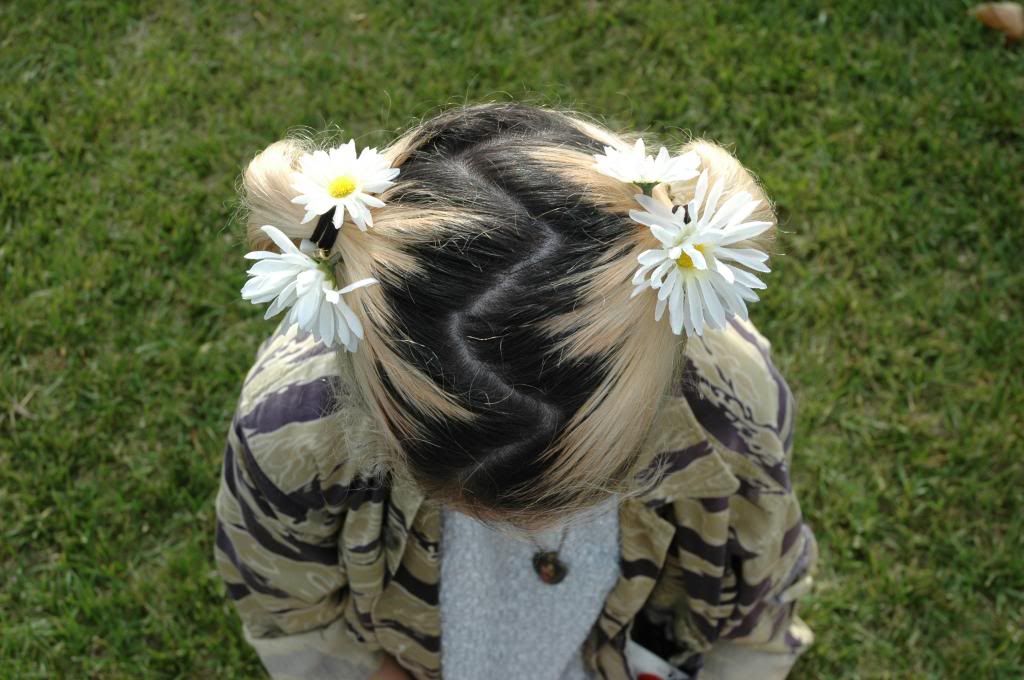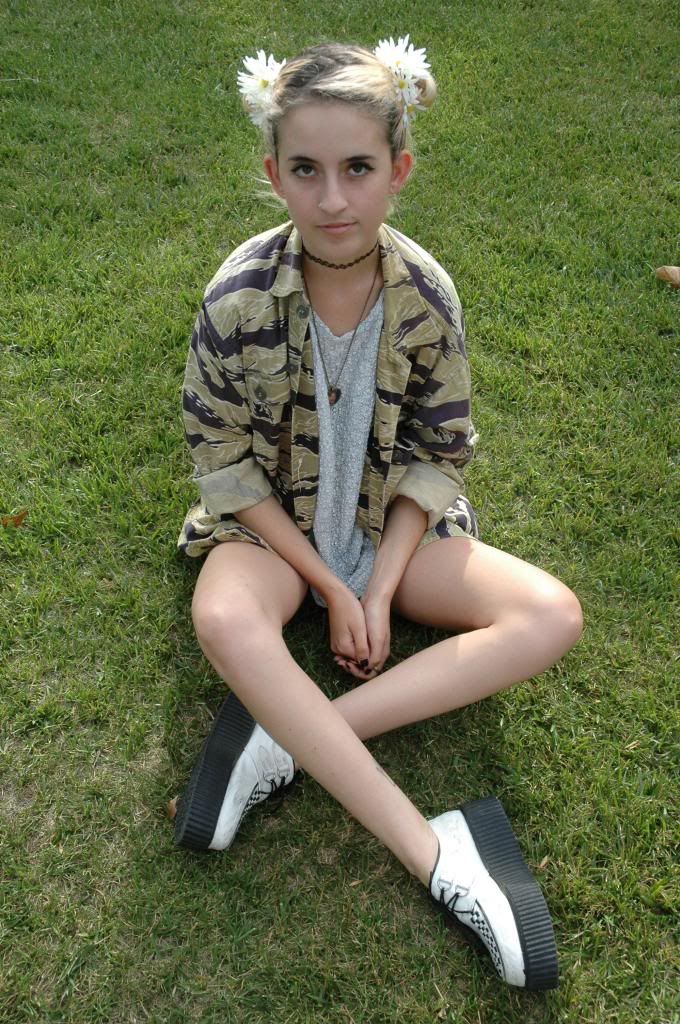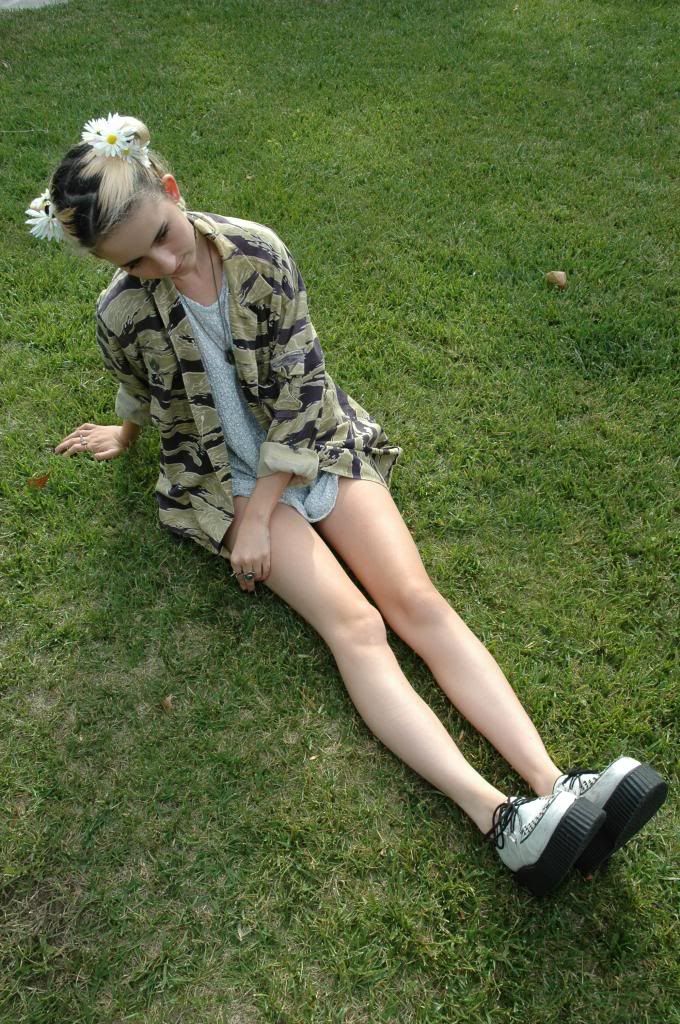 Jacket DIY Camo Peace jacket. Thrift store white shirt. T.U.K. white creepers.
I am currently contemplating getting a tattoo on my arm. At first I was thinking of getting Fearless because I feel like I do live in fear a lot, but I thought that I might look at that in a couple years and just think that it was stupid. I feel kind of ify about word tattoos because I feel like I really like the way it looks when people have tattoos of sayings or phrases, but I feel like more often then not, whatever the phase says is just super lame. I am thinking now that I should get Love is all there is, or All you need is love. I really do feel like if everyone was loved at least once, they wouldn't have so many problems. People are complex, but I really do believe that Love is something that everyone needs. To love and to be loved is the most wonderful and the most awful feeling in the world. I feel that I have kind of a cynical view on life and love sometimes, so if I got this tattooed, it could just remind me to not be so cynical. It also isn't just a simple phrase, it was sung by The Beatles! I don't really know very many people who don't love The Beatles, so as I imagine this tattoo is very popular. I think if I can get something else out of these worlds, besides The Beatles sang it and I love The Beatles, then It doesn't really matter that it is really popular. It is unique on me, because I get something else out of it. Just a thought...
On a Musical Note: I am going to share the original Beatles song and then a scene from Across the Universe. I really loved that movie, and I think they re-did a lot of the Beatles songs beautifully. Having said that, I don't think they are as good as the originals, but they are good...