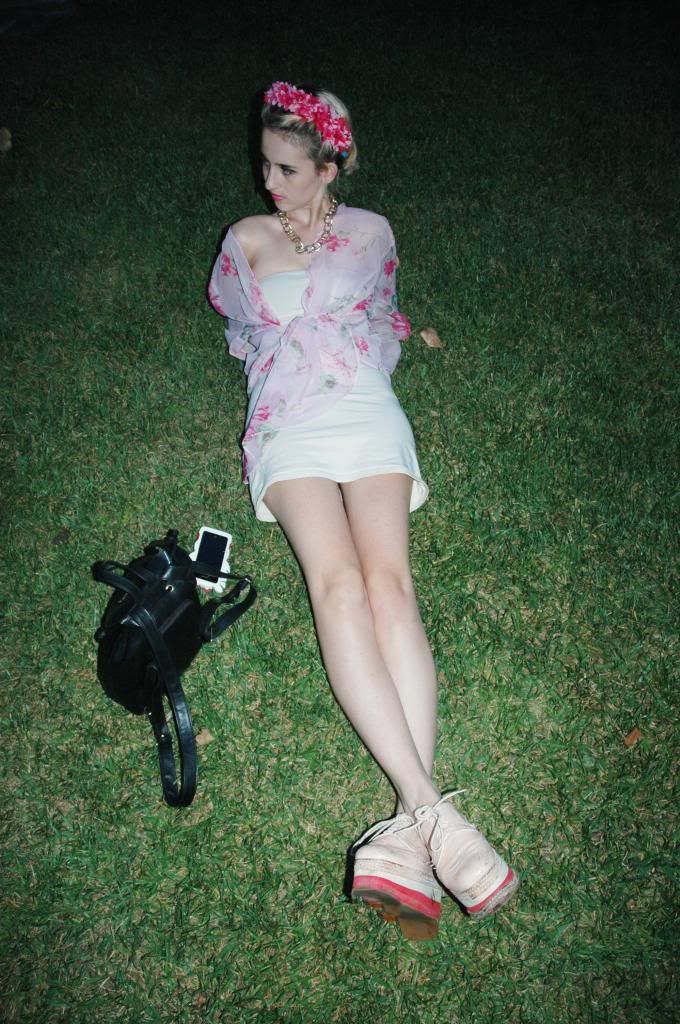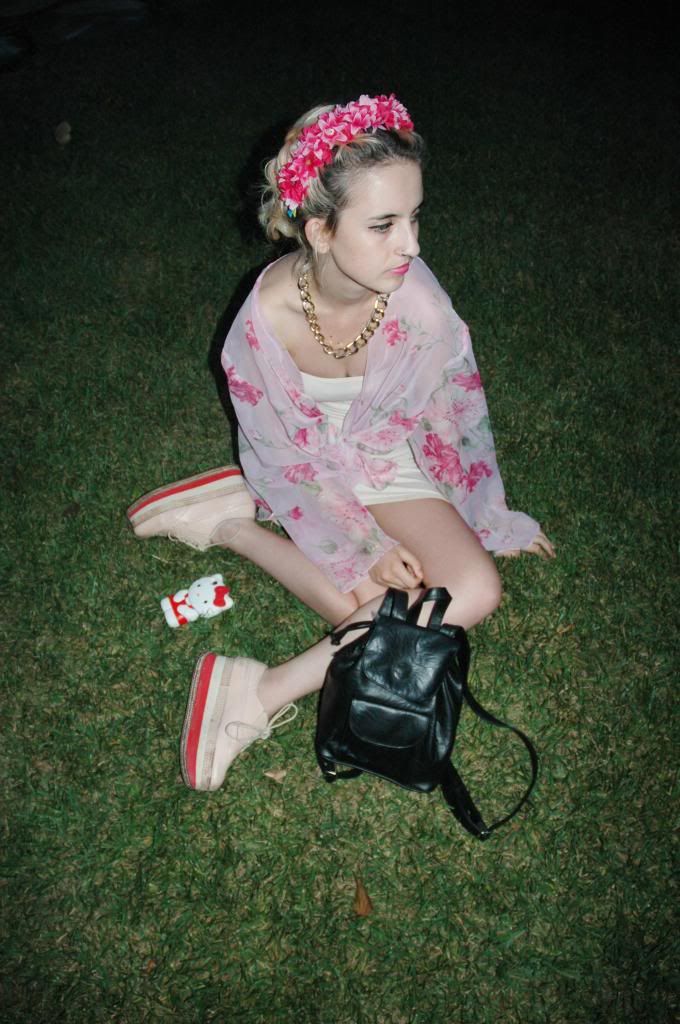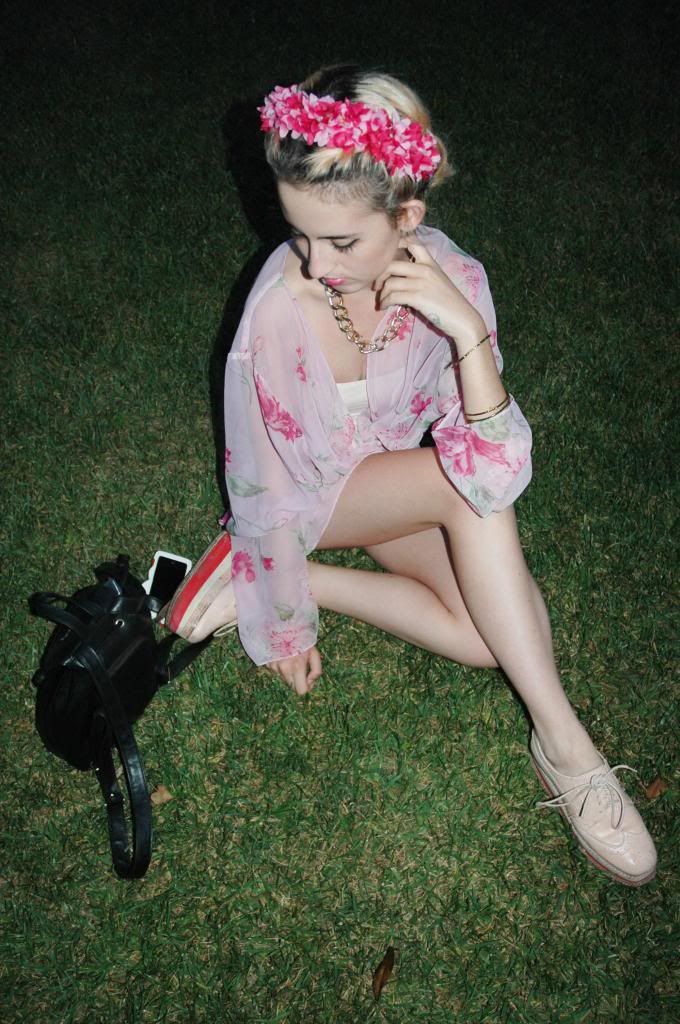 What do you think of flower crowns? Personally I only really like to wear them at concerts or events, I don't really know why, because I really do love flowers. For some reason I cant exactly get myself to wear them unless I'm at a show. I made this flower crown to wear at Coachella this past year. I was inspired by a picture I saw on Dolls Kill. Page Ruth was wearing a purple flower crown that was made with really small purple flowers that were bunched together. I thought that looked so cute, and I rarely see flower crowns that use small flowers, so I decided to go for it. I am wearing an American Apparel Tan Tube dress, with and American Apparel black leotard underneath. I use to really like American Apparel a lot, but I think they are really over priced, but the quality of their clothing is really good, and it rarely rips. I have had this dress for like 4 years and it looks the same as when I bought it. The shall I am wearing I got from Sun Thrift, I am really obsessed with it. Pin, See Through and its covered in flowers? It has my vote. I also wore this at Coachella. Today I tied it around my waist to add more contrast to the dress. Since the dress it basically a tube, sometimes it looks kind of weird around my waist because it gets loose, so I usually belt it. Today however I decided to take a different approach and tie my top. The necklace I got from TOBI, their jewelry is at really great prices, and your first order is something like 50% off if you like their page on Facebook. That's a pretty good deal in my book. My shoes are Jeffrey Campbell platform oxfords are falling apart. I was planning on gluing them with shoe goo, but the cap somehow got glued to the tube, making it impossible to open... Just my luck. Despite that my shoes are broken, and I am to lazy to fix them, I wear them all the time, and I love them a lot. I am a sucker for Platform shoes..
The Shoes: http://shop.nordstrom.com/
The Necklace: http://www.tobi.com/
The Dress: http://store.americanapparel.net/
Possible the best picture from Coachella.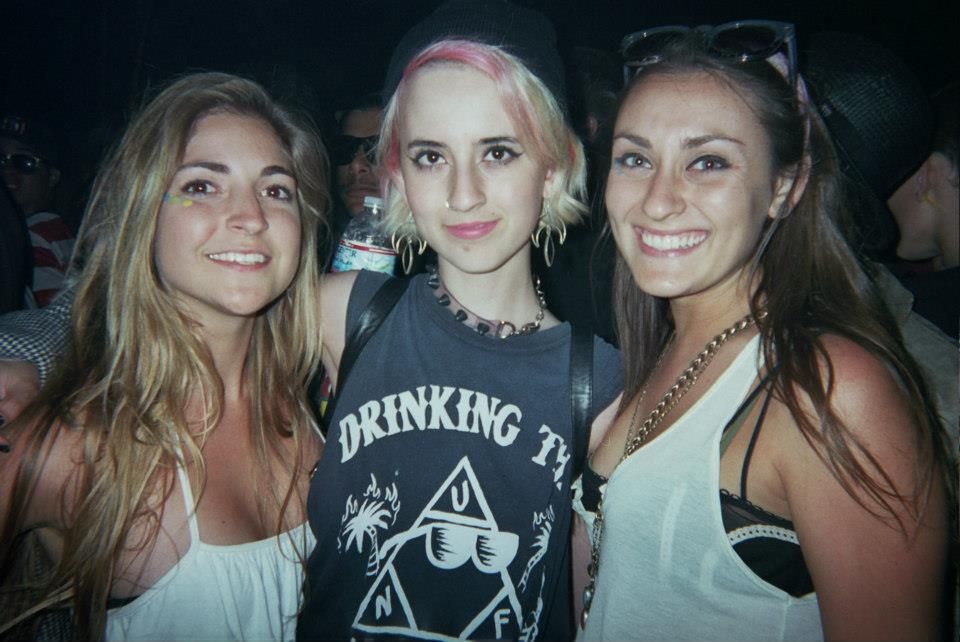 Best friend from High school on da right and her cool new roommate!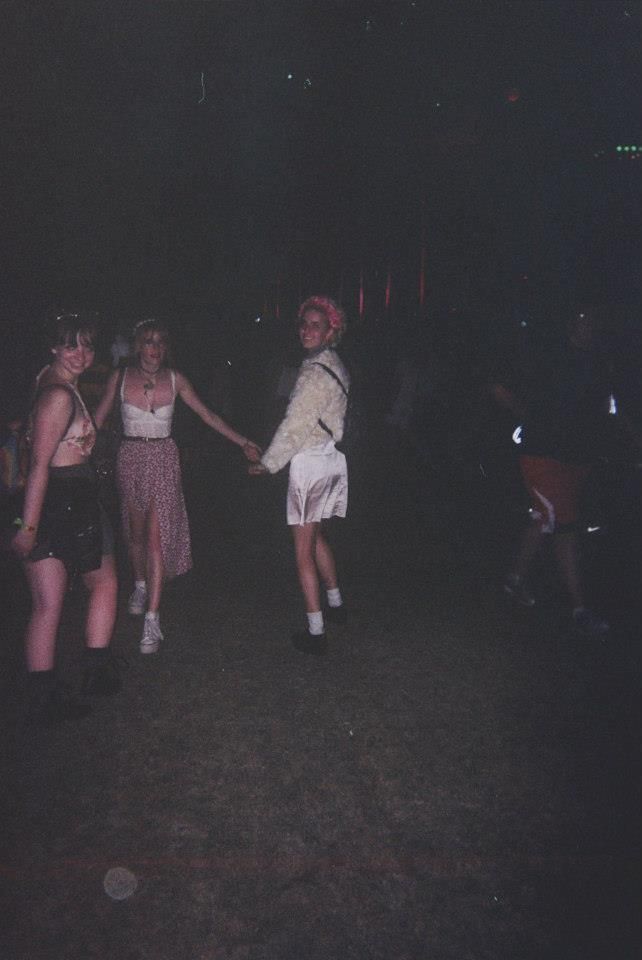 Me and Lauren, at the night.
My pretty friends being not so pretty.
Lol, Gino.
On a Musical Note: I think I wanna post some Warpaint. This is my favorite song by them, beetles:
WARPAINT 'Beetles' from jlandgraph on Vimeo.