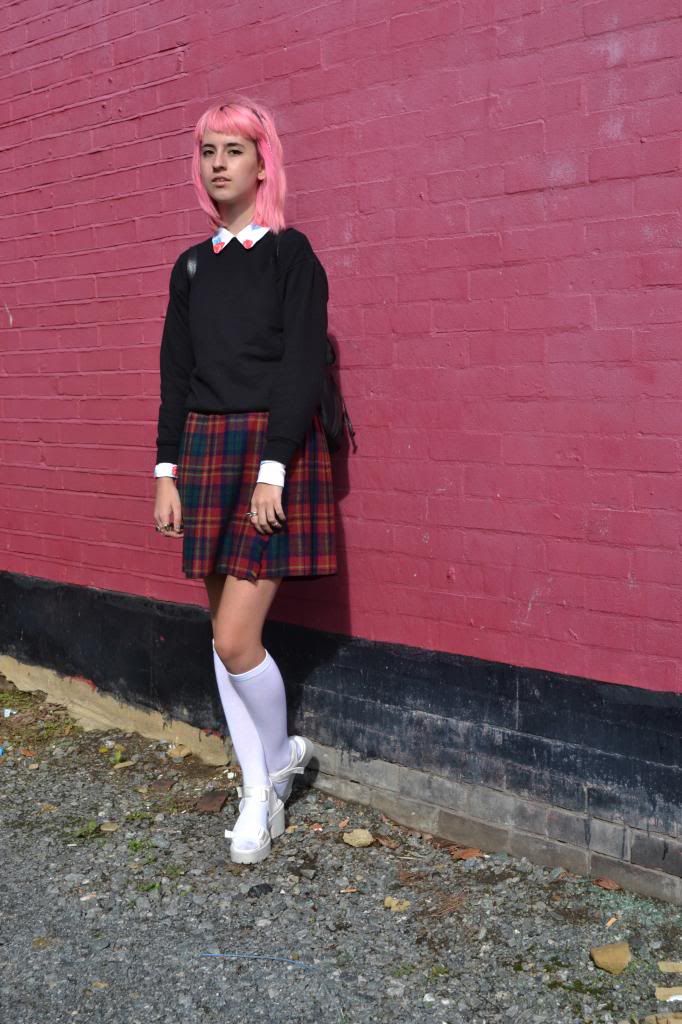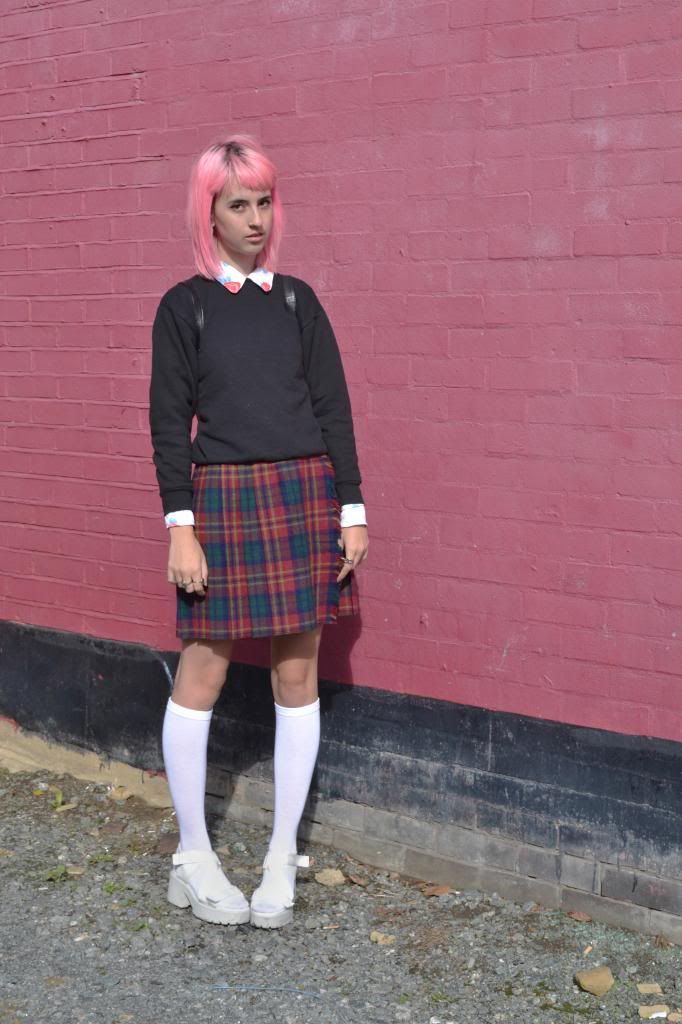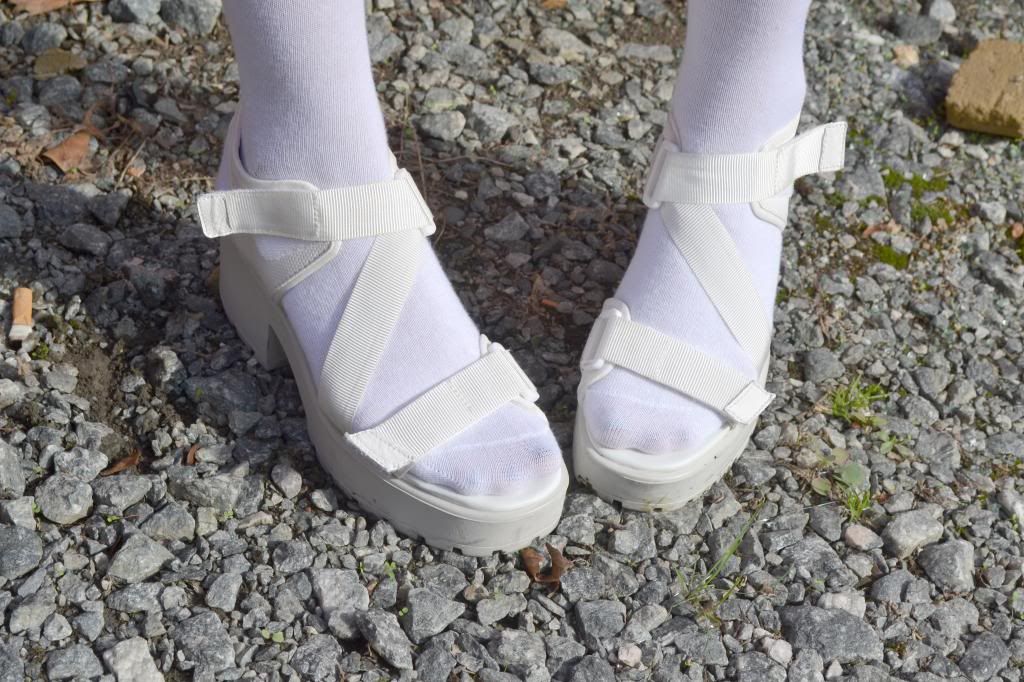 Skirt/ Beyond Retro, Socks/ Target Shoes/ Vagabond, Sweater/ Hanes, Shirt/ American Apparel
$up,
So this is the reason why I am sick today. I went out yesterday with my new friend Justin from Texas. We went down to Brick Lane because on Sunday'd they have a short of flea market. It was really very cool, I found a lot of really cool stuff, but only ended up buying a 2 pound watch and a faux fur coat for 15 pounds. I wasn't appropriately dressed for the weather in London because rain. We were walking around and it was only about 58 degrees and then it spontaneously started to rain. I guess that is just London though. We were both a little bit ill prepared and we ended up getting a cold.
Today this cold has knocked me on my ass. I have been so lazy and not productive. I have literally just been lying around and watching the office. Hopefully this is just a 24 hour bug, because Enrollment is on wednesday and I need to be at my best.
Music- Best Coast, Dreaming My Life Away