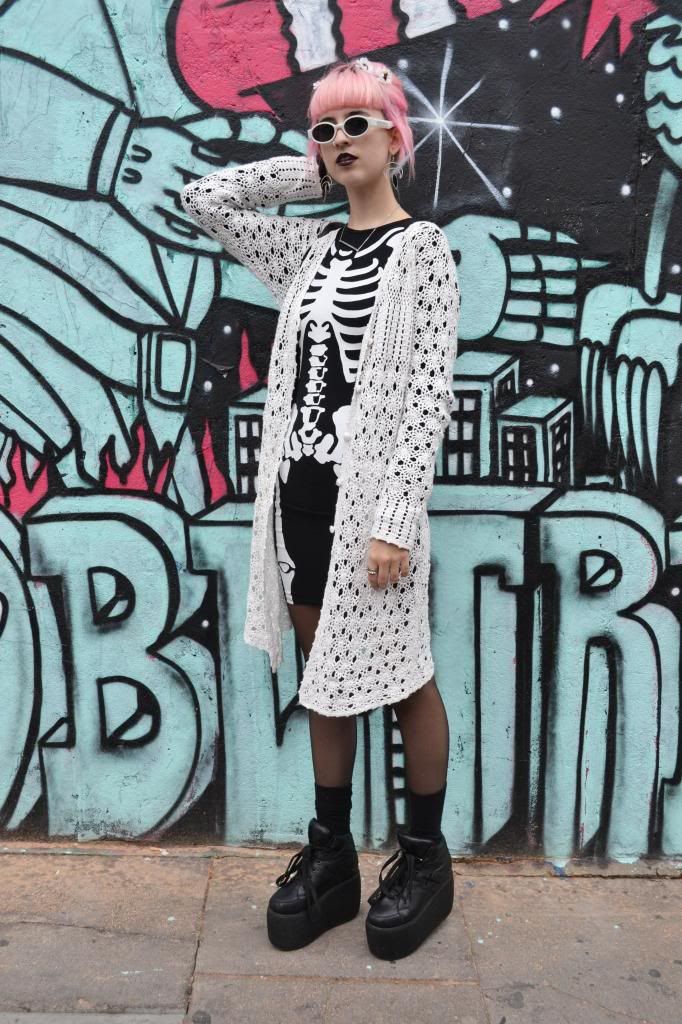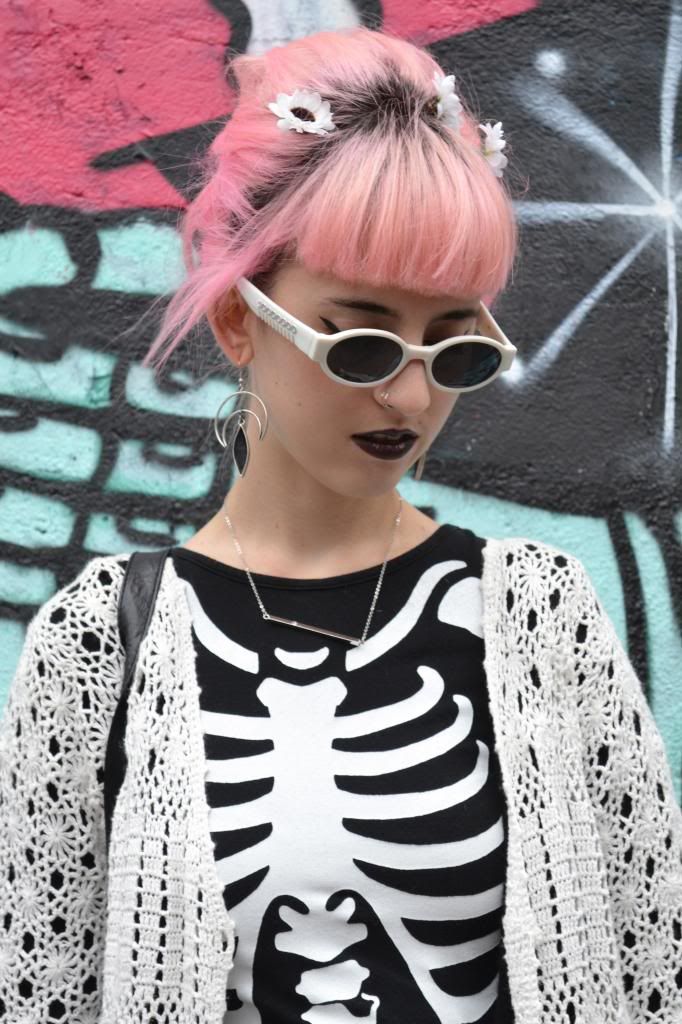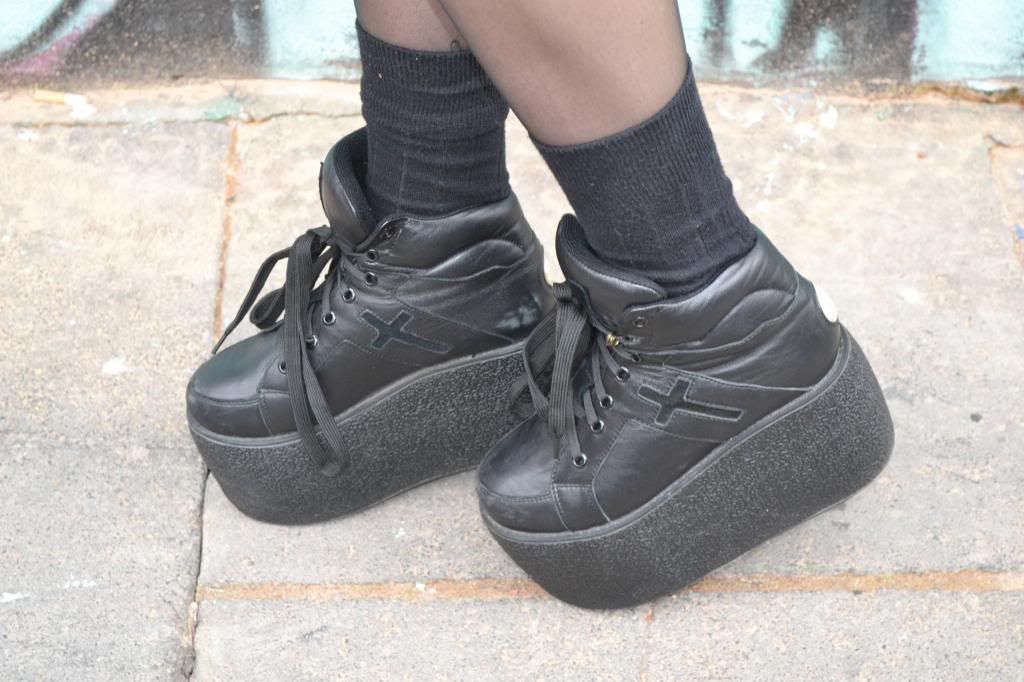 Sunglasses/
Giant Vintage Sunglasses
, Shall/ Sun Thrift, Dress/
Topshop
, Shoes/
UNIF
.
$up,
How awesome are these sunglasses? I got a package the other day from Giant Vintage Sunglasses with some awesome different pairs of sunglasses and these were one of them. I love how there is a comb on the side of them. If you have never herd of Giant Vintage Sunglasses, seriously check them out, all their glasses are pretty affordable, comfortable and well constructed. They have a huge variety of glasses from the 1970s- 1990s and then some styles from the 50s and 60s here and there. Check them out
here
.
Usually sunglasses are a last minute accessory because sometimes sunglasses can be quite the investment, but this time I tried to plan a whole outfit around these pair of sunglasses. I went with a black and white look, because it fit with the theme of the glasses the most. To me, the glasses screamed 60s, so I decided to do the 19060s style beehive with some flowers in it. It was a little hard to do, because I don't have a lot of hair to do it, but I kind of accomplished my goal (I wish it was a little taller). I wore my skeleton dress from Topshop, because I thought it would put a spin on my 60s look, and with the white knitted shall it brought it all together. Of course I had to wear my UNIF platforms, because platforms = my life. I am still getting my London legs so there were a couple of almost wipe outs, but I didn't actually fall, so I am getting there.
Some friends and I took a trip to Brick Lane for a Sample sale, which we didn't end up actually finding. It was pretty fun, the weather was better then the previous week. Brick Lane on a Sunday is pretty fun, but I think it's better once and a while, I had gone 2 times in a row, which was a little much. I did have a good time with the people I went with though. Next weekend we are going to go to the Camden Market which should be fun. This is a picture of the people I hung out with, crewin up.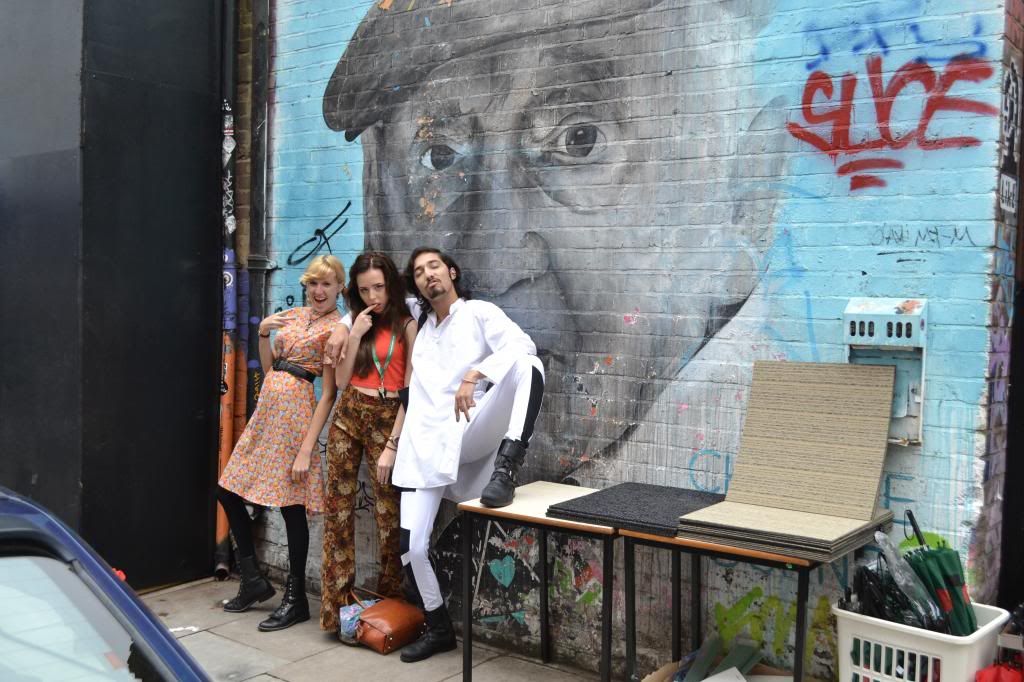 Music- Help Me Lose My Mind, Disclosure. Seeing them in Paris soon <3