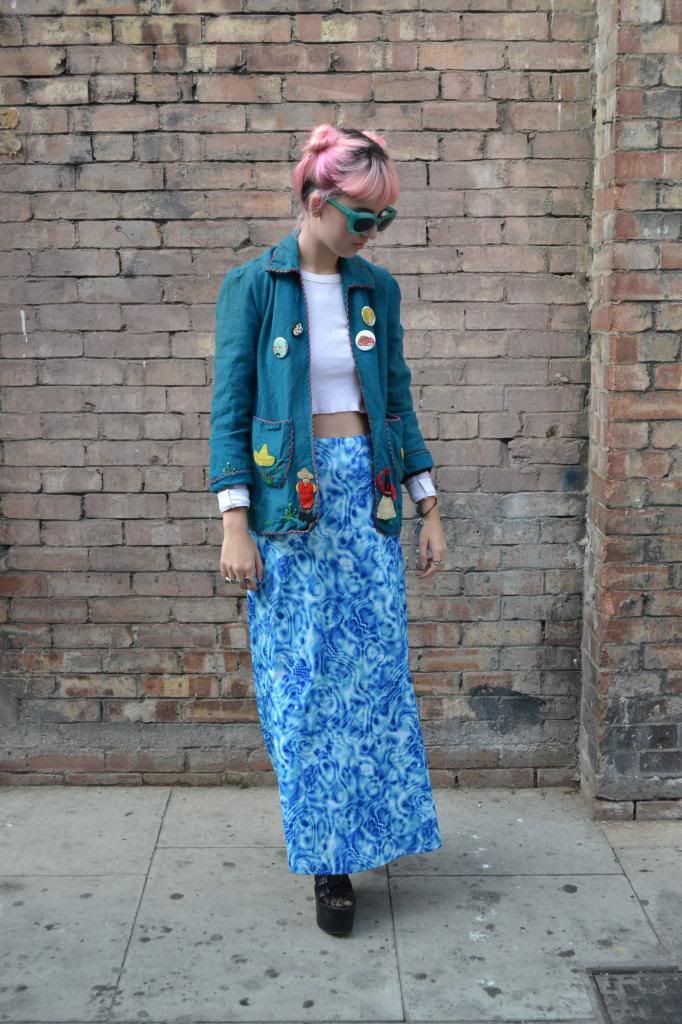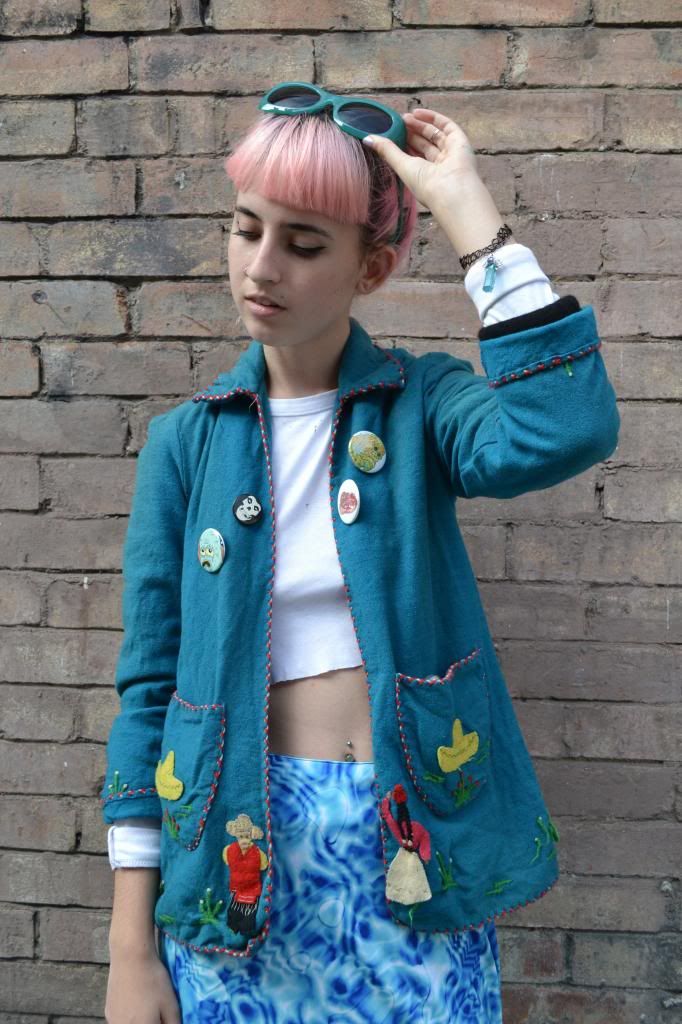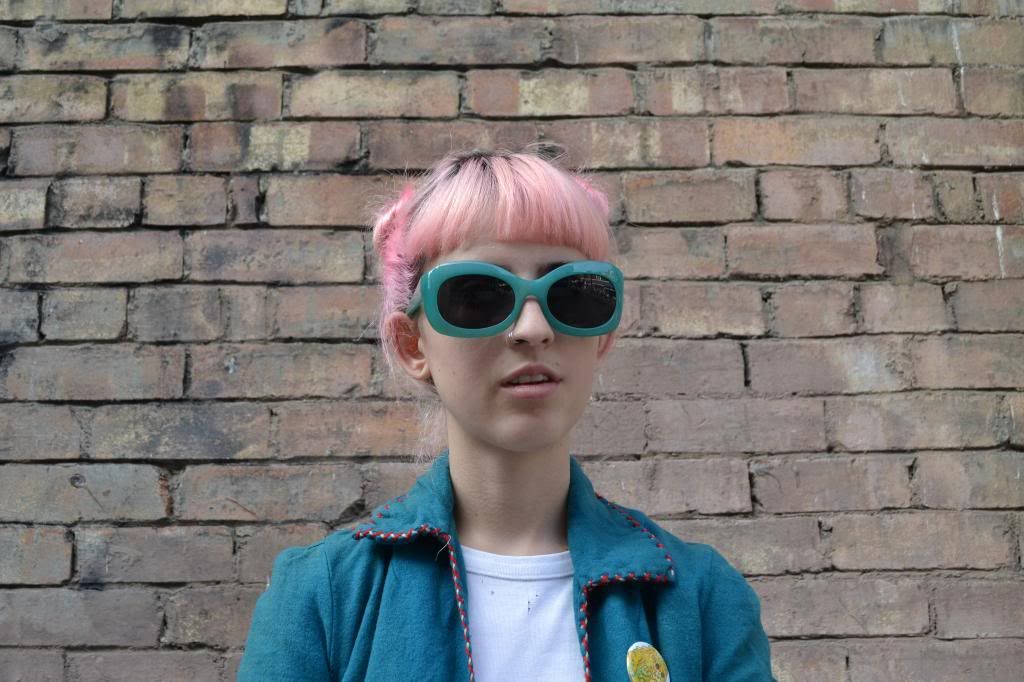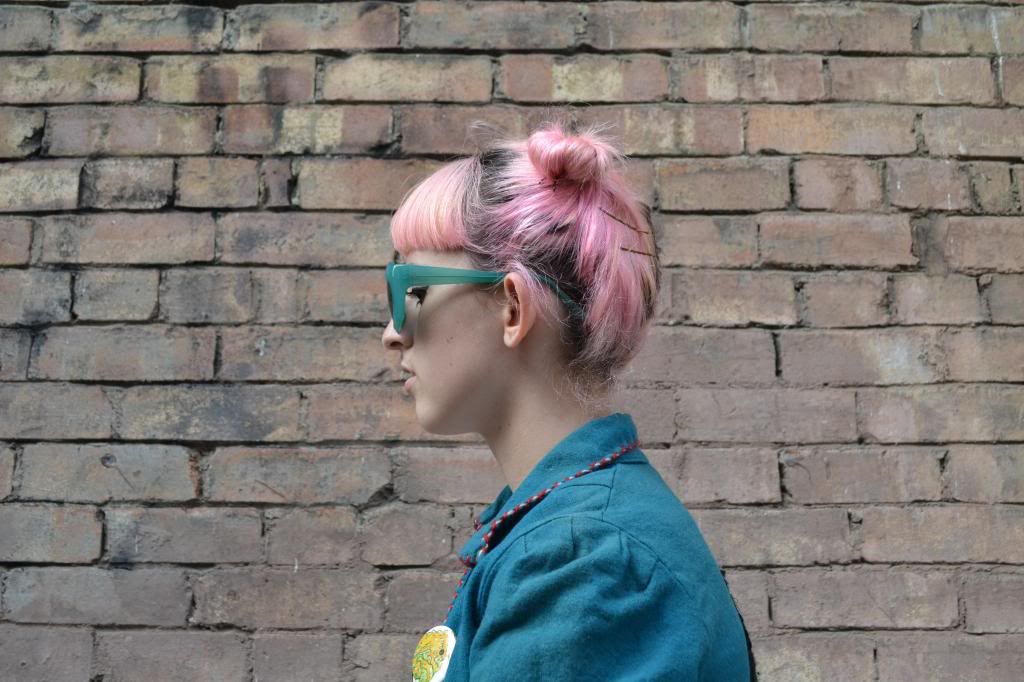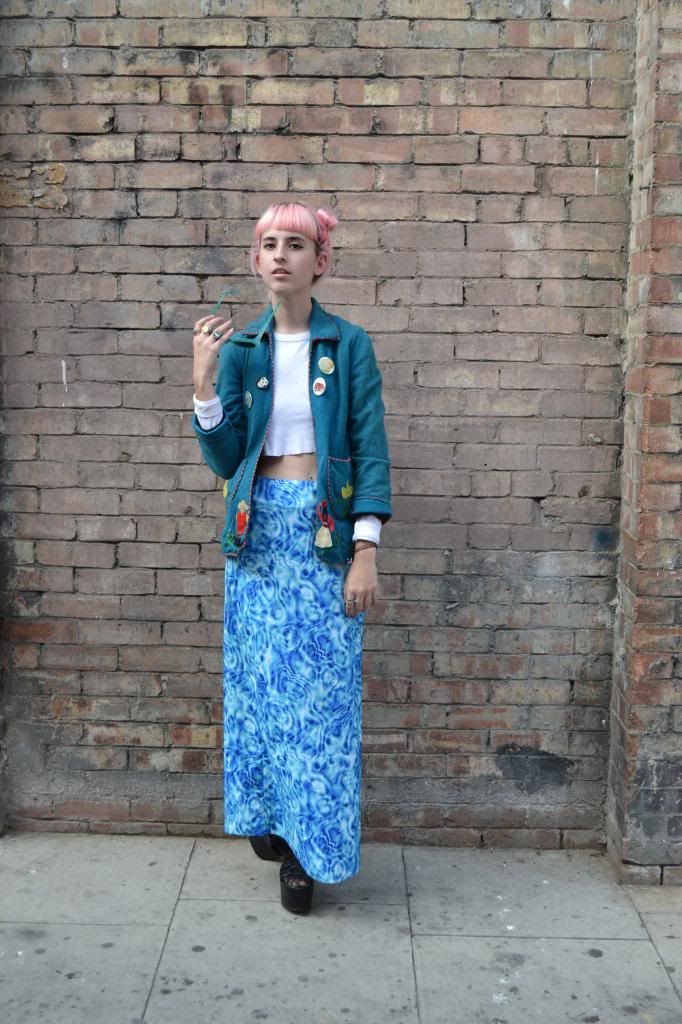 Shoes/ Ego and Greed, Skirt/ Sun Thrift, Shirt/ DIY, Jacket/ Rose Bowl Flea Market, Sunglasses
Giant Vintage Sunglasses
Sup,
Today was my first day at Uni. I don't think I had really high expectations, because I was having a lot of trouble getting pumped up to start my course. I didn't really have fun the first day, it was disappointing really. I arrived to my first orientation type meeting and there were a lot of different kinds of fashion students there. Some of them seemed really cool, but others just seemed like the type of fashion students you hear about, rich and bitchy. I almost feel like there were less people that had their own personal style which I was pretty bummed about. I met someone that was pretty cool though.
When we set off into smaller groups I met everyone in my course, and I remember just thinking "Where do I belong in this course." I am so different from everyone else, not just by appearance but the things that I am in to. It actually made me feel really upset. I love being different, and I love to stand out, but sometimes you just want someone to get you. I know it was only the first day and it's stupid to think that your going to automatically have friends on the first day of class, but I guess I am just super out of my element. I know things will get better, and I will eventually find my crowd, but it's frustrating that it isn't instantaneously. ugh, life.
These glasses were part of my care package from Giant Vintage Sunglasses, aren't they awesome? I figured it would go well with this skirt. I think the jacket really ties it all together. I got this jacket a while back at the Rose Bowl Flea Market. Thats something I really miss about LA. I will definitely be making a stop down there when I come back for winter break. I topped off the whole outfit with my Ego and Green platform sandals. I fell a couple of times today wearing these shoes. I swear the cobble stone roads are going to be the death of me.
Music- Coco Rosie, Lemonade