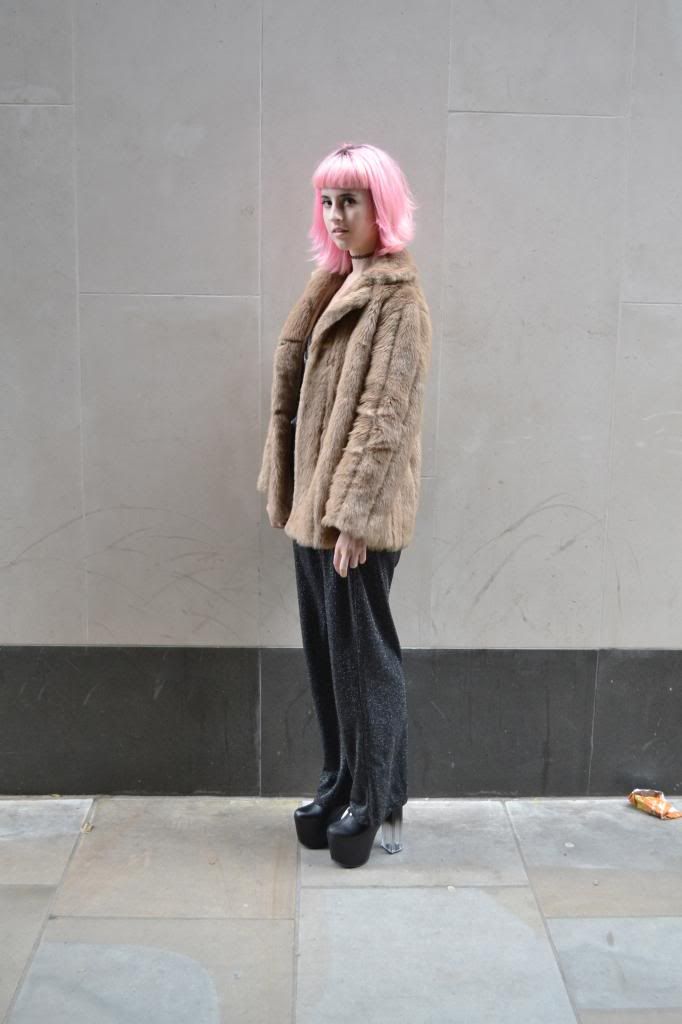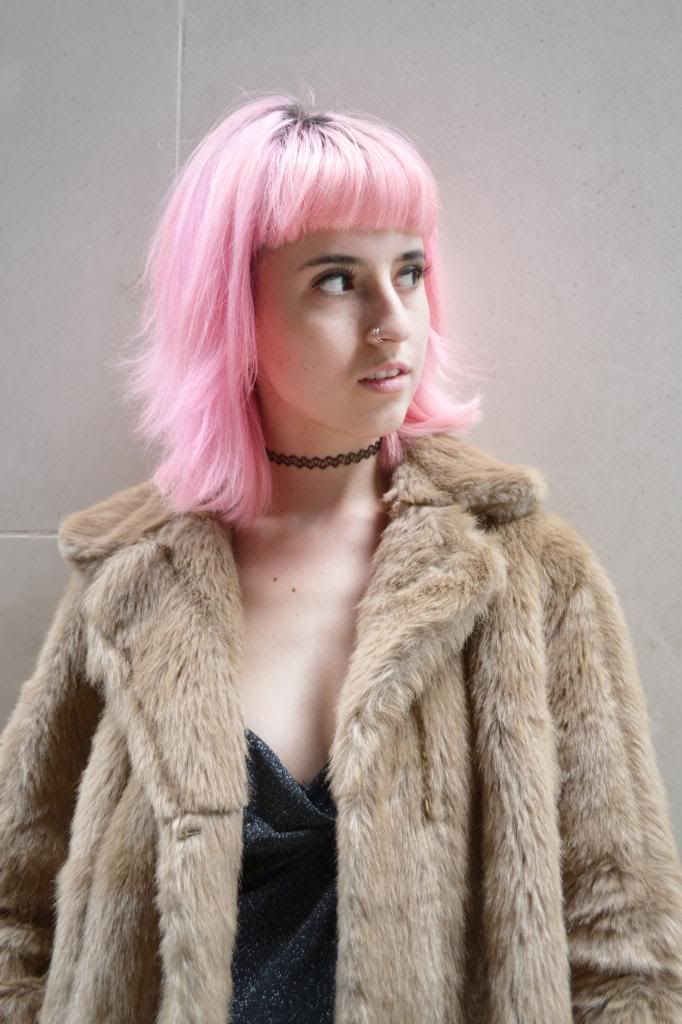 Jacket/ Brick Lane Market, Shoes/ UNIF, Romper/ Sun Thrift
$up,
Recently I have been really into 1960s Vintage hairdos. I think that back in those days, men and women tried so much harder to present themselves in the way that they dress. Now a days people still try hard to present themselves in a way that they think is cool, but it's more online. No one really cares how you dress, but how many online friends you have. Super whack, I don't need friends, I have clothes (Jokes).
Now I just want to put this out there, this coat is not real fur. I would never wear real fur, I don't think it's right. Even the touch of it gives me goosebumps. I got this lovely Romper from Sun Thrift shortly before I moved, It was a really wonderful find. I love these shoes from UNIF, because they always make my legs look super long of course they also make me 6'3. I wore this to enrollment, and I was a Giant Vintage Goddess, and I felt really good about the way I was dressed, which felt really nice because I have been pretty sick the past couple of days.
When I was walking on the street back to my dorm I got a couple of whistles and some flattering comments. It felt nice, but then I went back to my dorm and continued to be sick and missed out on the last Fashion week event. Whatabummer.
Music- Brent Wood, Oogum Boogum