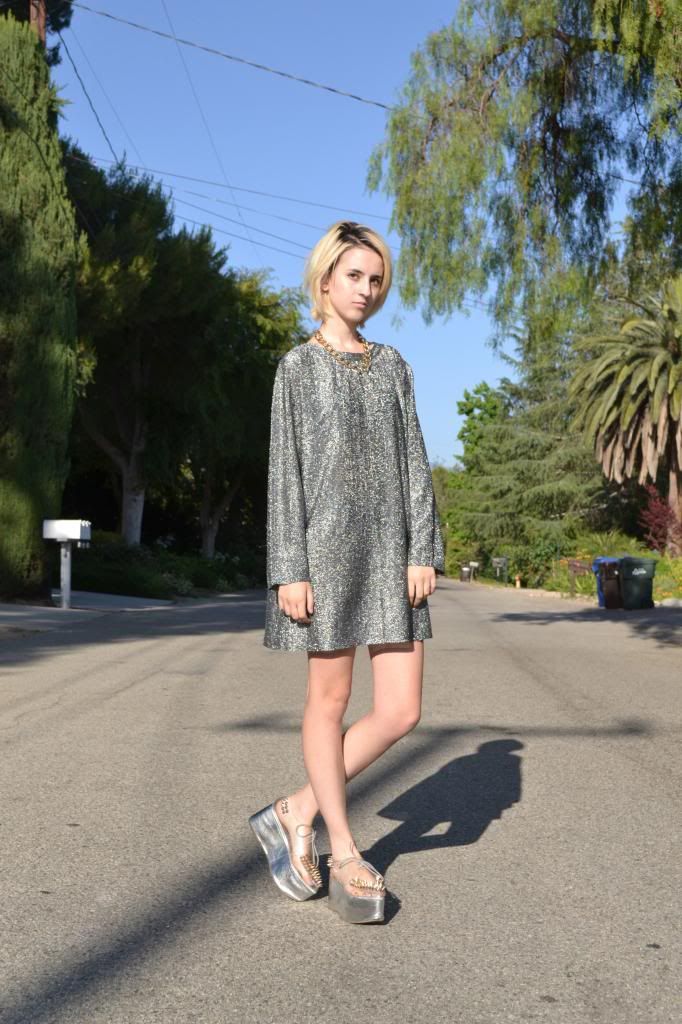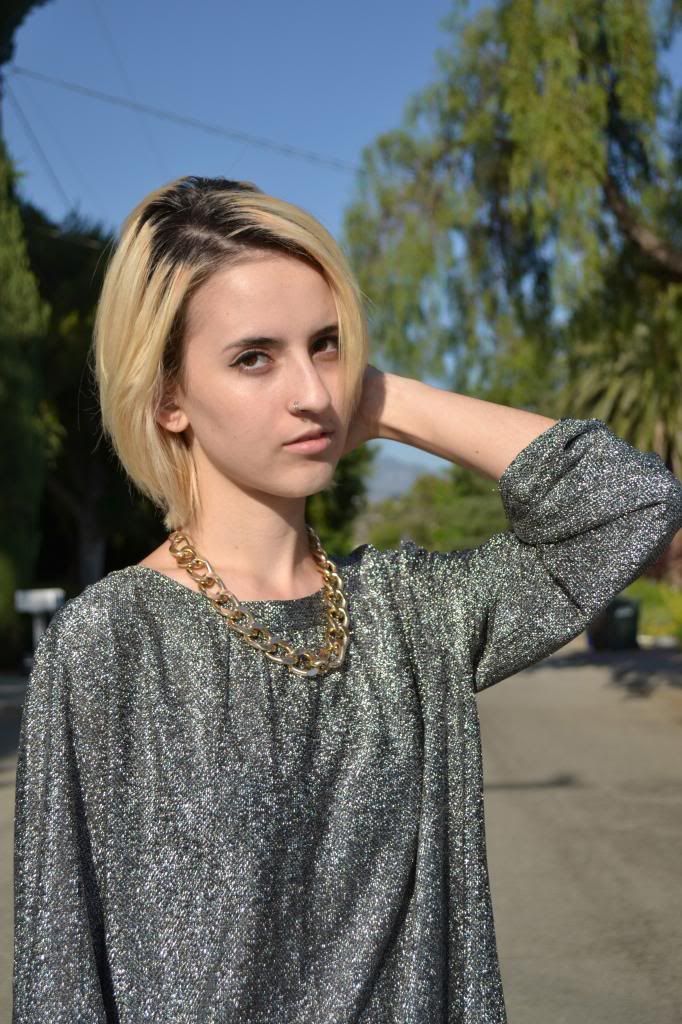 I got this dress the other day at sun thrift. I don't know if you can tell but I am wearing it backwards. I think it looks soo much better backwards rather than forwards. The front of the dress has like 3 buttons, that bunch up the front. I don't really think it was supposed to be a dress, I think it was actually a shirt for a large woman, but It fits me like a dress from the 60s. I am wearing Jeffrey Campbell shoes that I got for this past Christmas. My family isn't really religious, we celebrate Hanukkah as well because our heritage is Judaism. Idk it's kinda weird I guess. Back to the shoes though, I wanted them for like over a year, and I was so happy to get them. I told my mom to buy them from solestruck, because every december they have like a 50% off deal on cyber monday. (Definitely going to do that again.)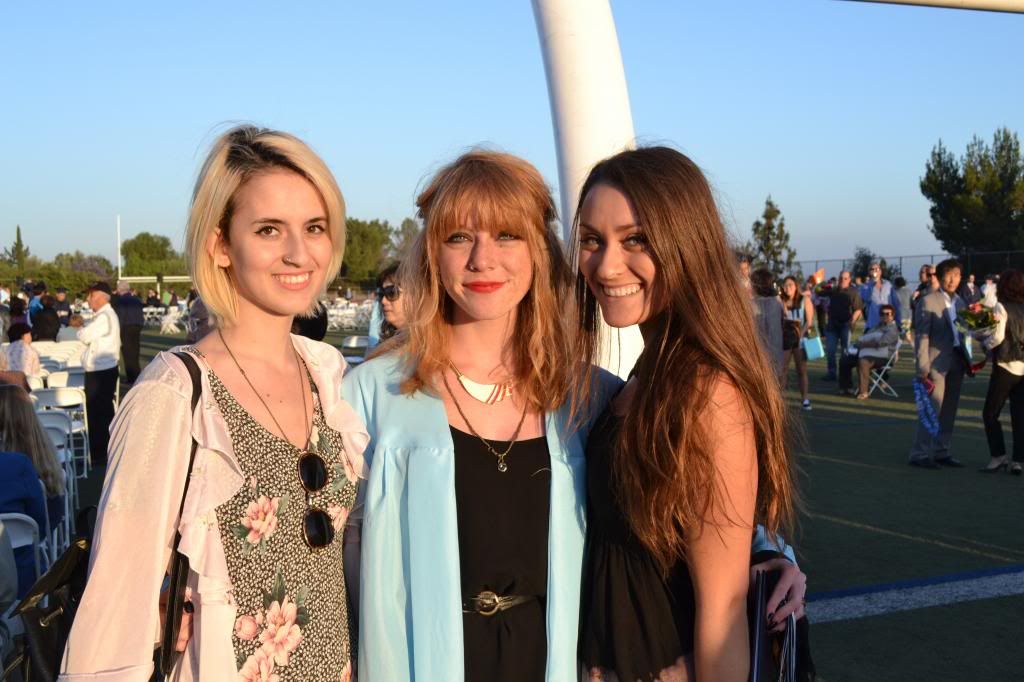 Lauren Graduated High School on Tuesday!
On a Musical Note, I thought I would Post some Girls. This is their most popular song "Lust For Life" it's one of my favorites. It reminds me of being in the bay.