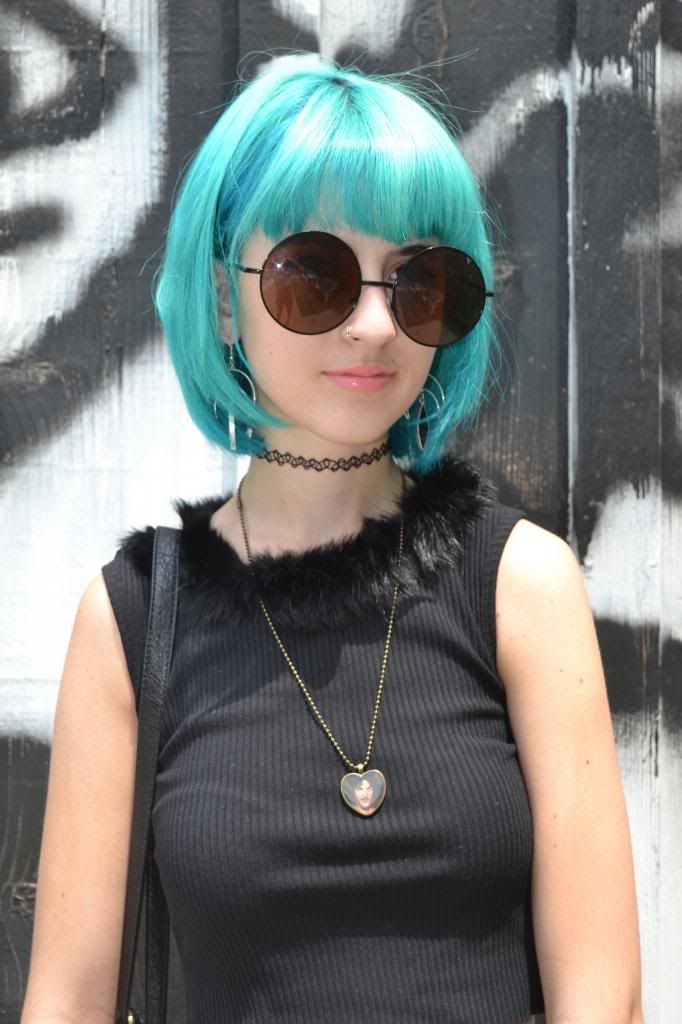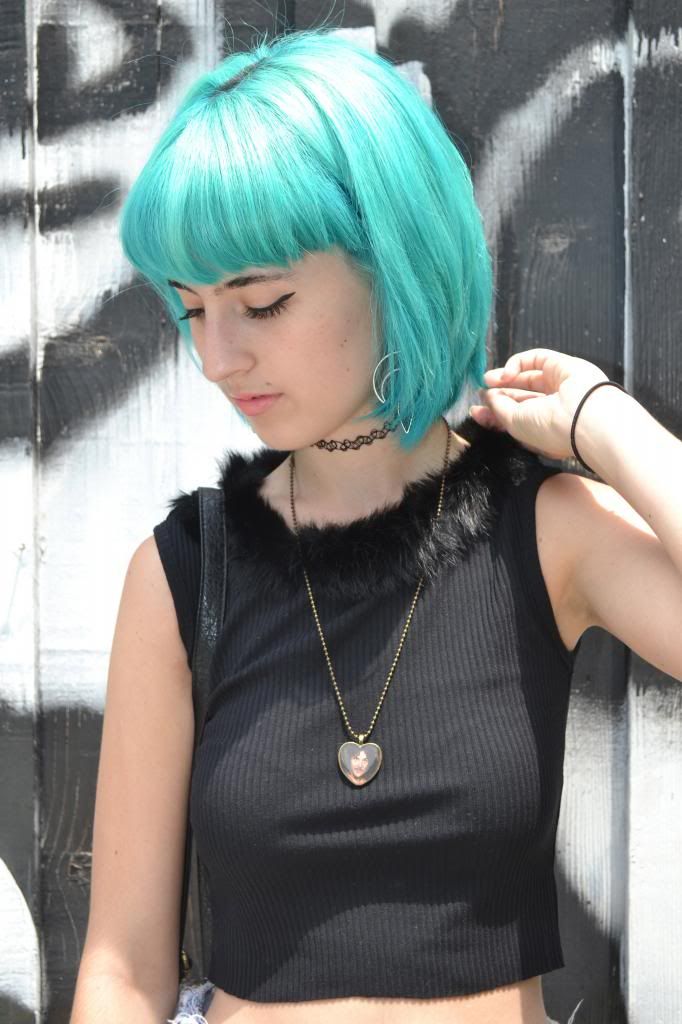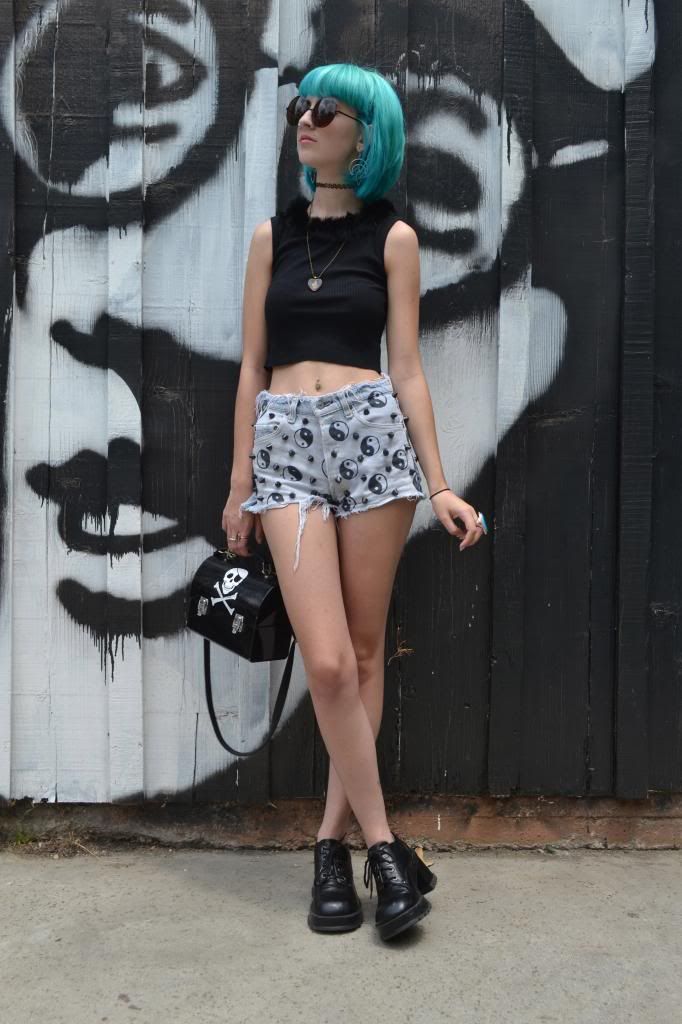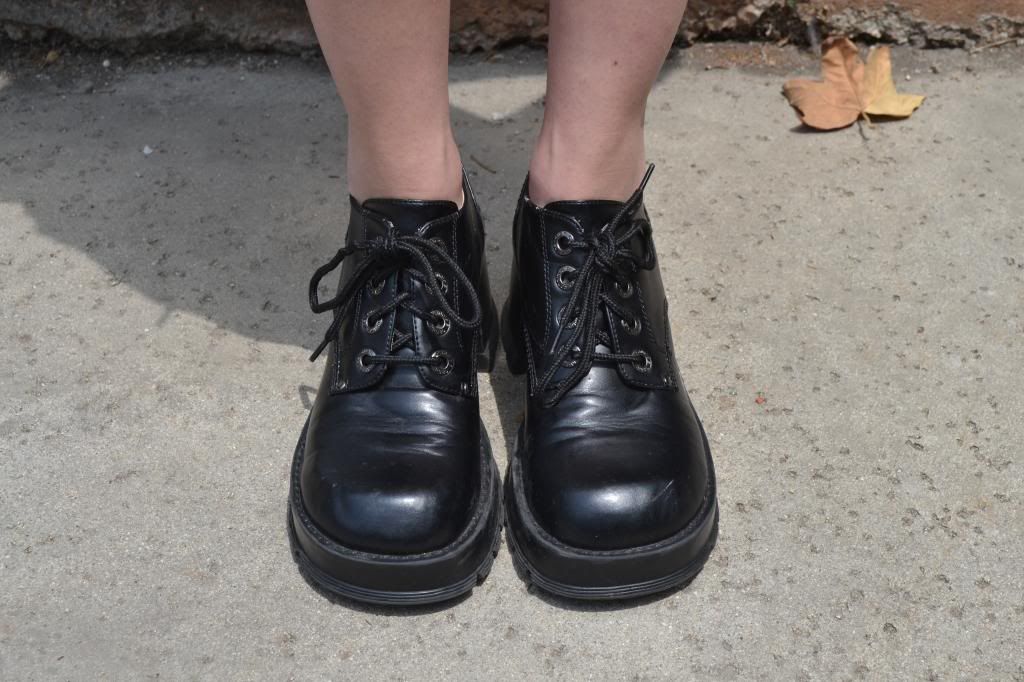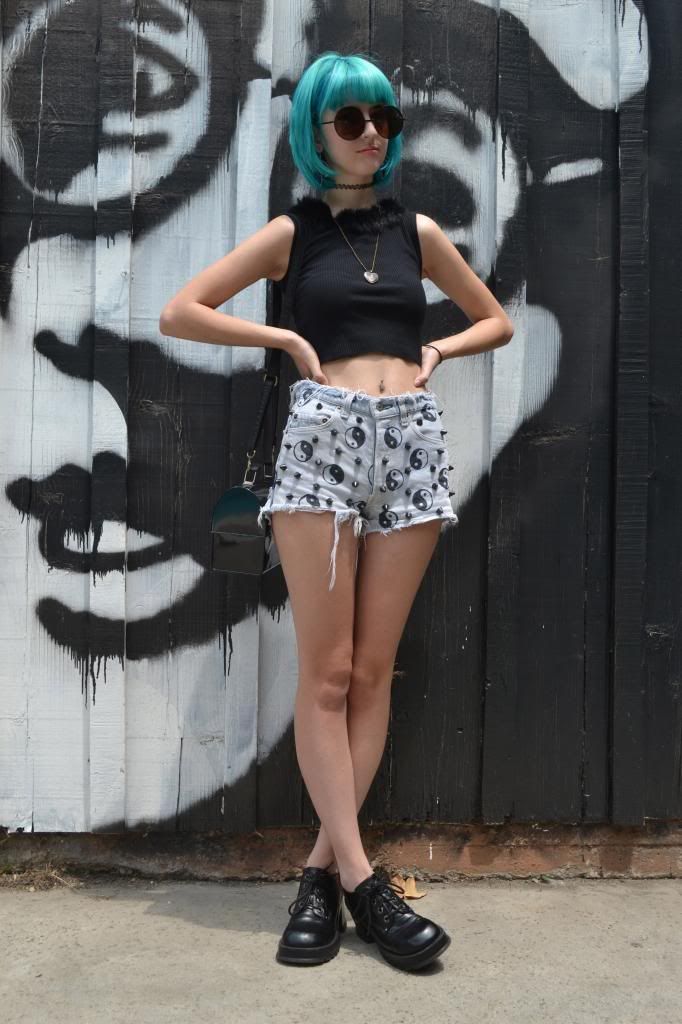 $up,
I dyed my hair blue yesterday. It didn't exactly come out the way I wanted it to, but I actually really like it. I am excited to see how it fades. This outfit was thrown together really quickly, and I am not really certain if I 100% love the way it looks. These shorts were my favorite in high school, I got them at Iguana in Hollywood. When I first got them they were just average jean shorts, and I wore them to death, the back of them is ridiculously ripped (you can see my whole butt..). I think its kind of funny though. I really didn't want to throw them away because I still loved them a lot, so I gave them a second life by painting ying yangs on them, and studding the front of them. They are still a work in progress though, I need to figure out what to do with the back. The top is a reworked vintage piece that I will be selling on my etsy store in the next couple days. I love the 90s fuzzy collar, its ridiculous. The shoes are my favorite heels that I got at Sun Thrift, I think they are so fun. The glasses I got at
Giant Vintage Sunglasses
. I got two glasses from there, and one of them completely fell apart after wearing them only once. The quality of their glasses are cheap like their prices, but they have a really wonderful selection of glasses from different time periods.
On a musical note: I love Shlohmo, and really everyone in the friends of friends label. Everyone from that label is actually playing The Boiler room tonight (I wish I could go!). This is a remix by Yours Truly of one of Shlohmos songs "Places."