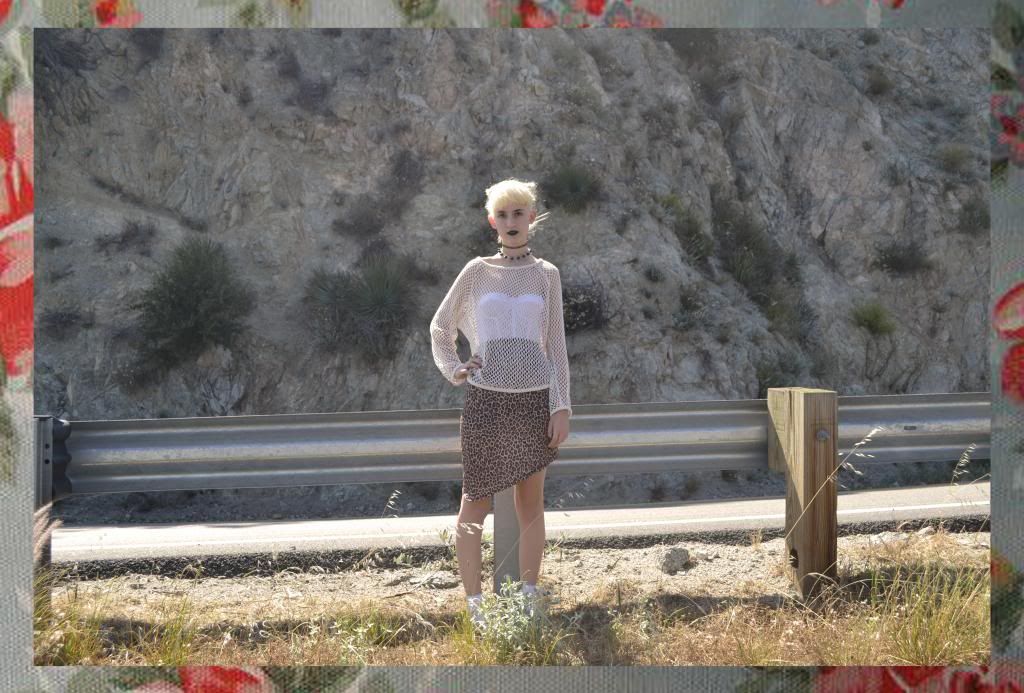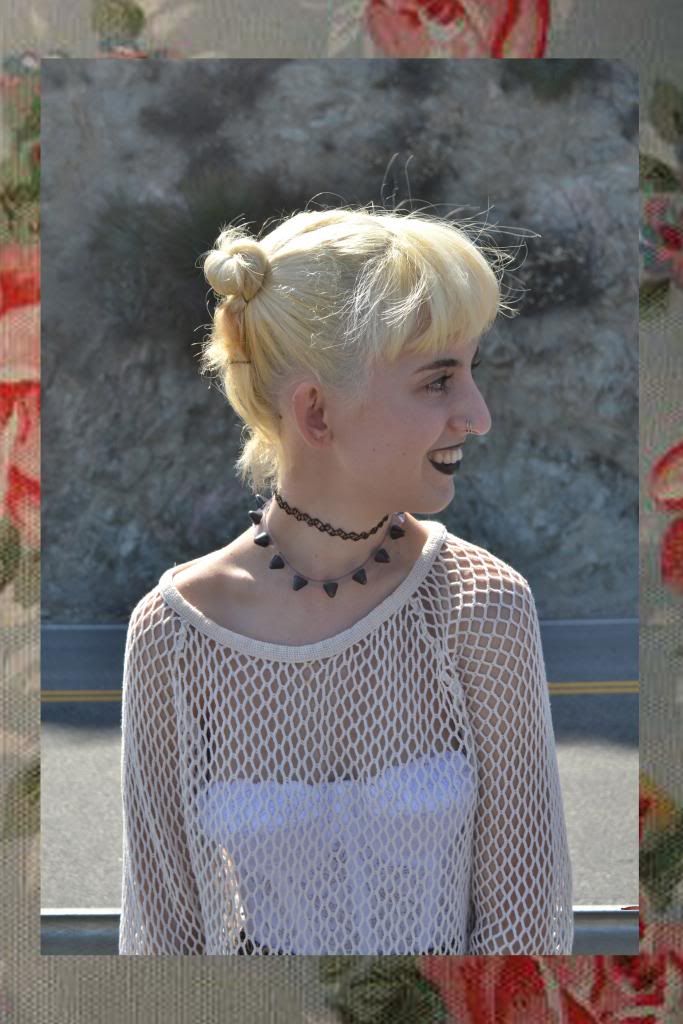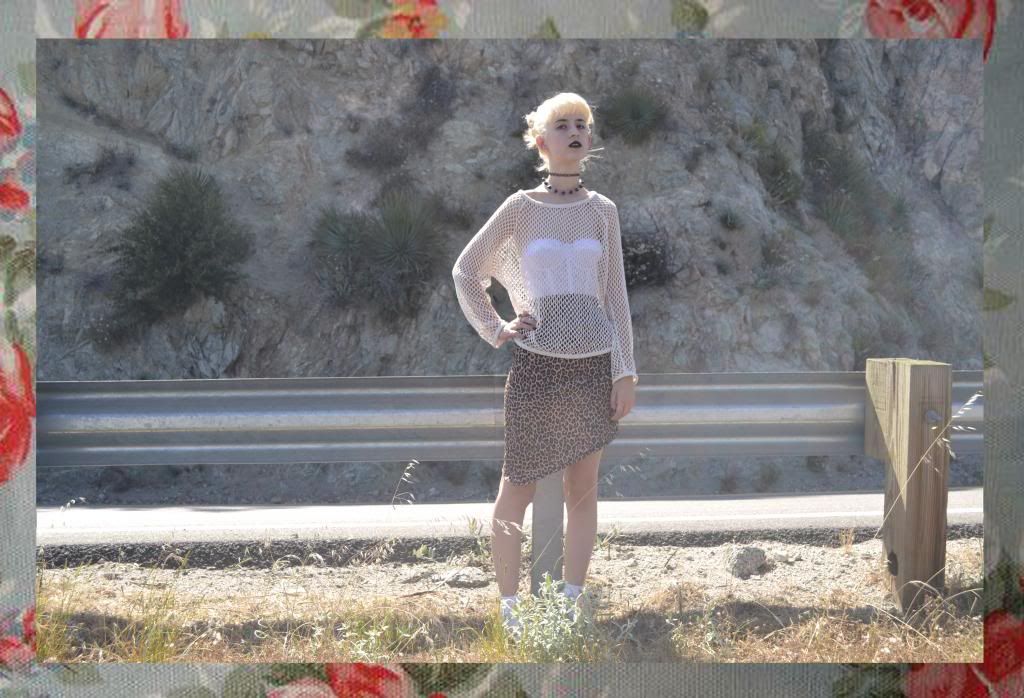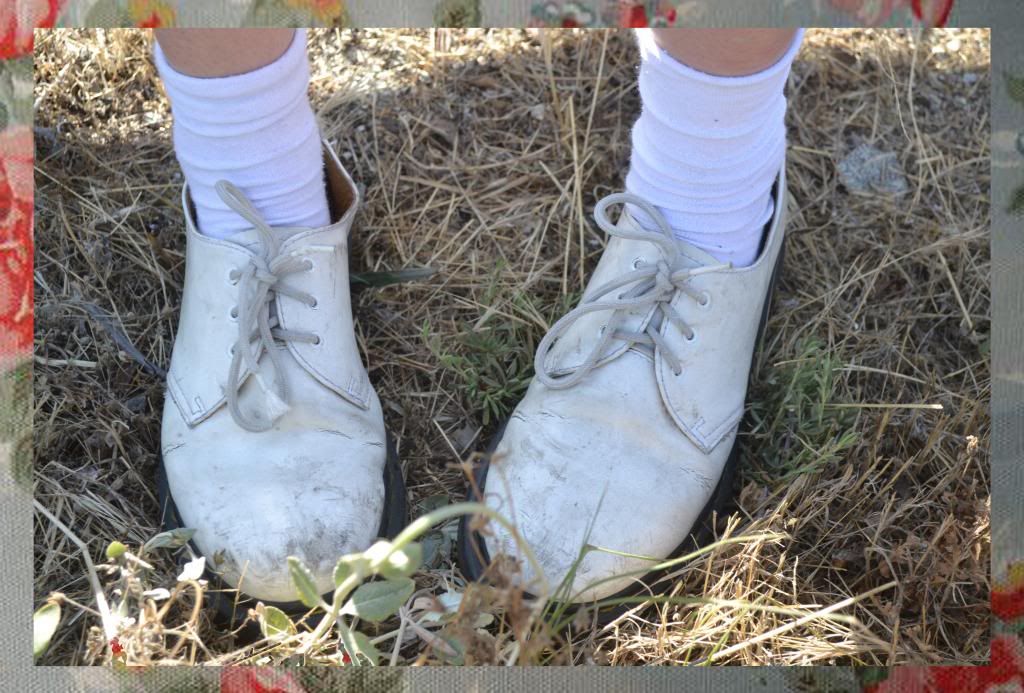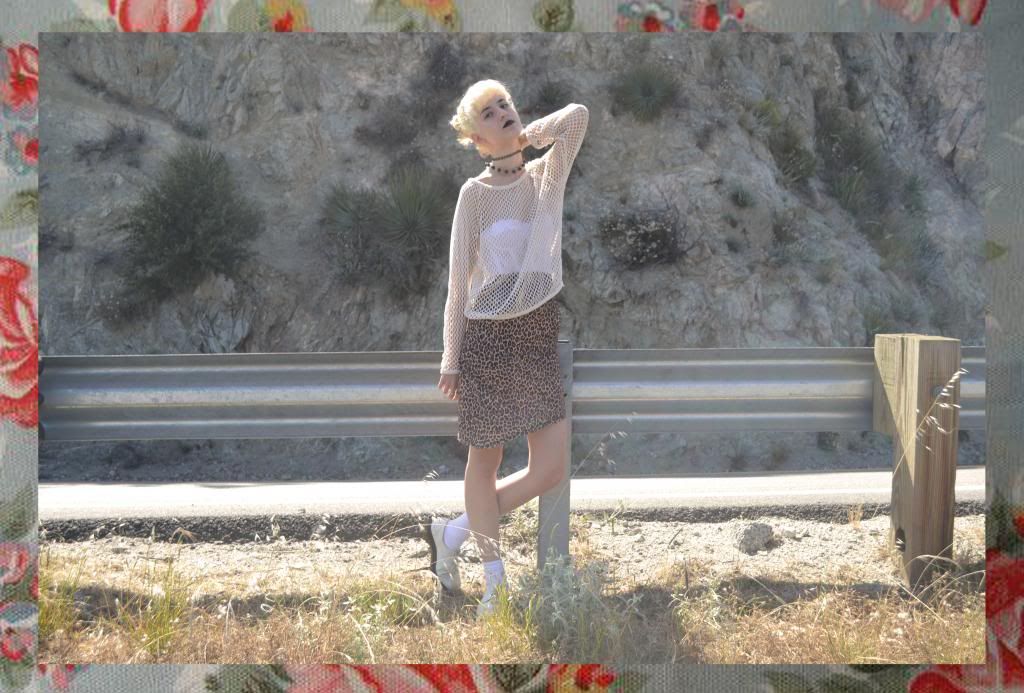 $up,
So its official, I am going to Vegas on Thursday for EDC this weekend! I am pretty excited about it actually. about 6 years ago now I went to EDC and I had gone every year since except for last year. I am really not to into EDM anymore, I still love electronic music, but I think I drifted more towards the slow beat music or trap. This year should be fun because it will be my brothers first time since they made all raves 18 and up. Poor Ryan, he wanted to go to raves when he was like 12 but my mom wouldn't let him. His first rave was when he was 15 in 2010 when that girl overdosed at EDC in LA, and then he was not allowed to go to raves till he turned 18. Now he is 18, TIME TO PARTAY!
So this look I kind of wanted to do a black and white thing because I got black lipstick (finally). I wanted to wear the lipstick without looking goth, so I figured if I wore all white that would work. Unfortunately I didn't have a white skirt, so I went with the cheetah print one. I got the skirt at Jet Rag, it was a lucky find. I am wearing 2 tops, the mesh top I was lucky enough to find at the Goodwill in Glendale. I actually really like that Goodwill a lot but personally, I am not really into the pricing that they have. I wish they had different prices for individual articles of clothing instead of having set prices for all the t-shirts, jackets, pants, denim and so on. I definitely spend way to much money there. Anyway I saw this shirt and was so excited because that mesh look is really in right now, and I was lucky to find it for like 4 bucks instead of 40. Underneath the mesh shirt I am wearing a bustier that I got at Nastygal on sale. Ah-yeah! I love shopping the sale section. The shoes I am wearing I got online from the Dr. Marten website. They are the first shoes I have ever bought with my own money. They are pretty dirty because they are white shoes, but they are still in really great shape.
FOLLOW ME ON INSTAGRAM!
On a musical note: Should I play some Sean Paul?