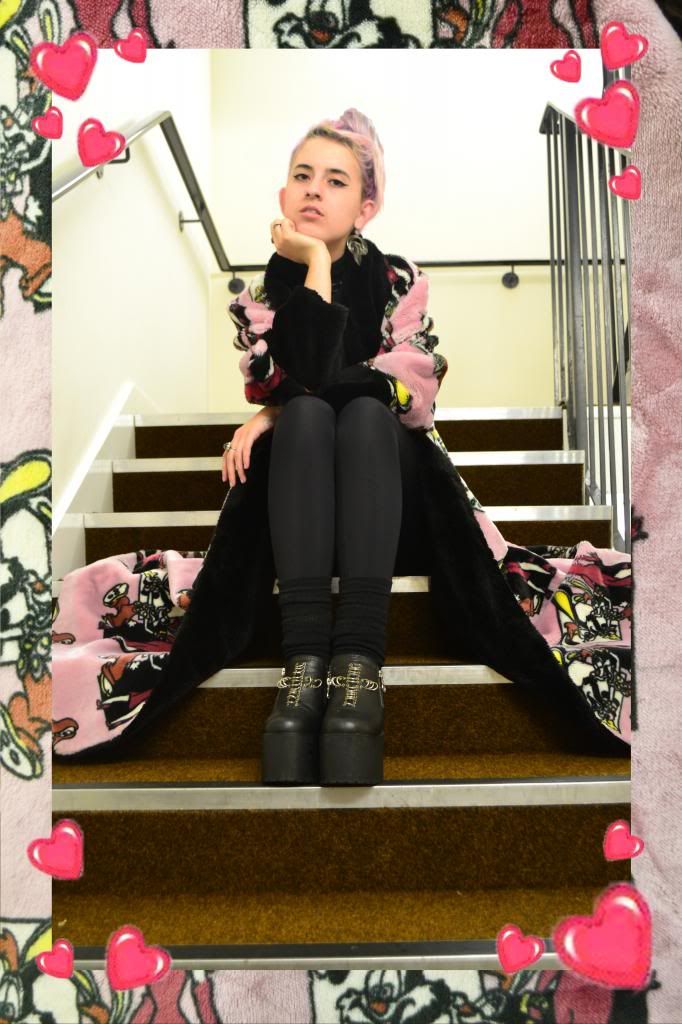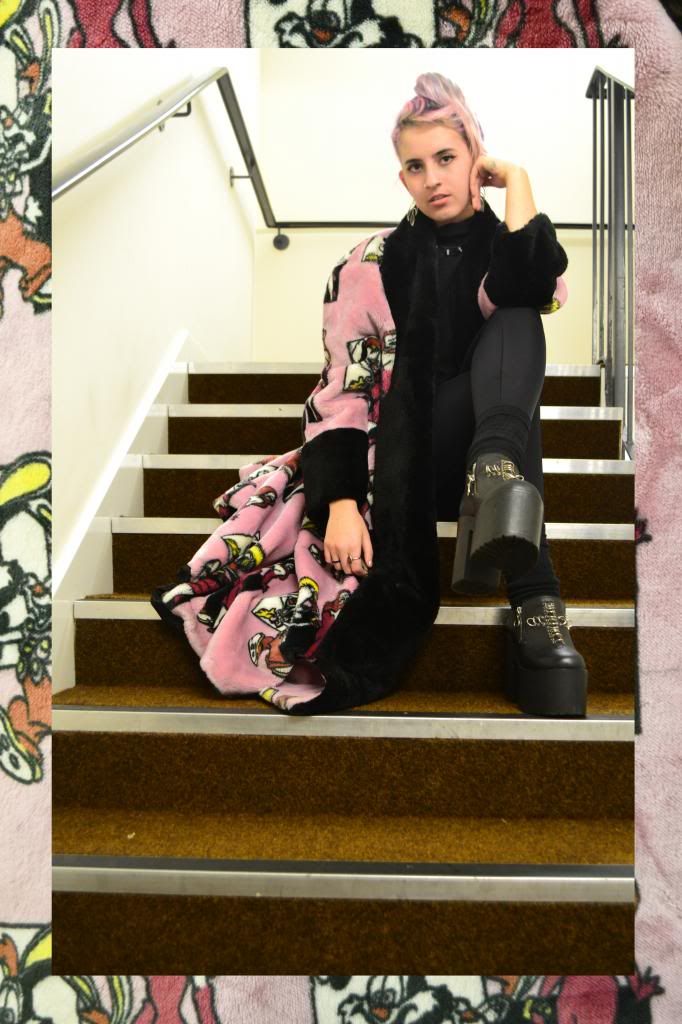 Coat/ Portabello Market, Top/ Jetrag, shoes/ UNIF
$up,
My mom is visiting me this month, so I took her to the Portabello market. I found this gem of a coat. I don't know if you can tell but the image on the coat is Roger and Jessica Rabbit from "Who Framed Roger Rabbit" It looks/feels like a blanket, which is actually a great thing because it has gotten a lot colder lately. I can't hang. It isn't in the negatives, but my coldest winter was 60 degrees in Oakland. Ah, I miss California.
I got these shoes for christmas, and they are too big, but I can wear 3 pairs of socks with them and then they actually fit, so thats why my ankles look super thick. I am obsessed with these shoes, and I wanted them sooo badly. I didn't return them to get the proper size because it took forever to get to my house and they arrived right when I was about to go back to London, so I just said fuck it, and took them. I plan to fix the inside, but putting in another insole, so I don't have to wear a massive amount of socks with them.
I feel as if I have been wearing a lot of black lately, and I am not really into it. Everyone in London wears mostly black, or grey. I think it is because of the gloomy weather. I like colorful clothing though because it makes me feel so much happier. Since it is cold, I have to wear a bunch of different tights, and I only have black tights, so that always throws off a colorful outfit. For now I am a little stuck with that, but I'll figure it out soon enough.
Music- Mac DeMarco, Ode to Viceroy