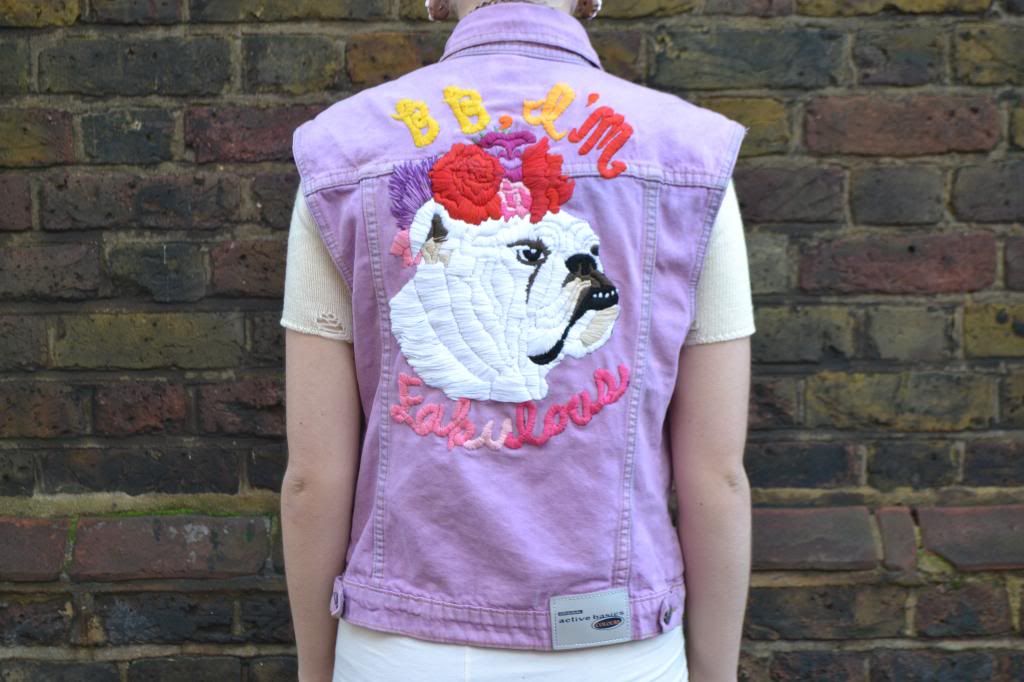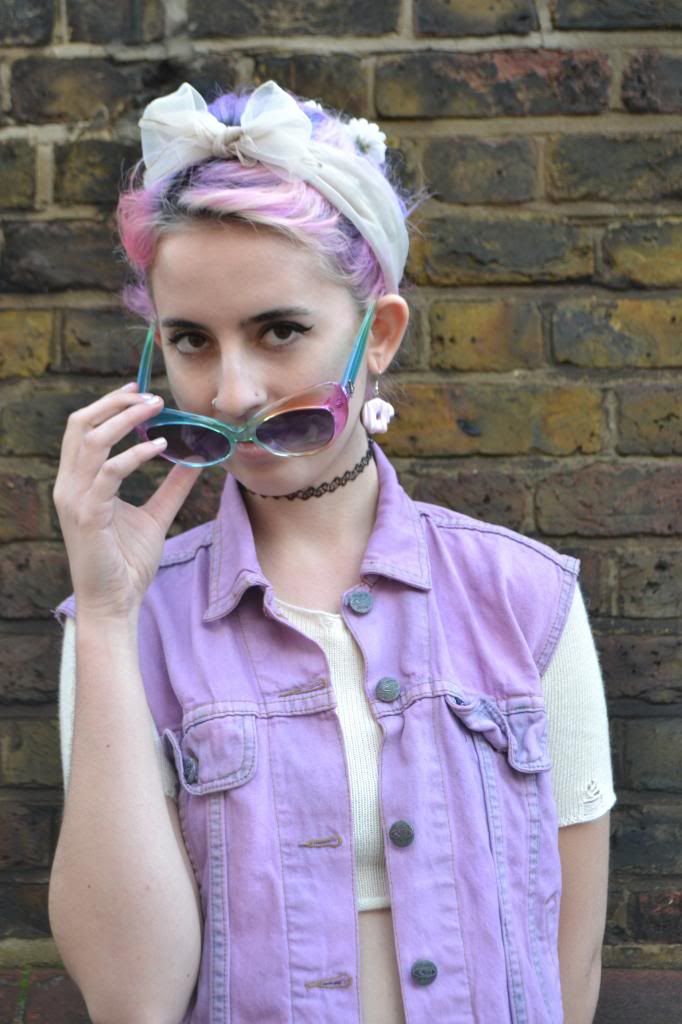 Glasses/ UNIF Moody's, Vest/ DIY, Shirt/ UNIF, Skirt/ American Apparel, Shoes/ Jeffrey Campbell
$up,
I feel super brandalicious in this post. I never really wear this many brands, but I was so excited about my newest purchases. I got these beautiful rainbow moodys for free because I bought this unif shirt during their moody promotion ~score~. The top is a little bit off white, so I had to wear something that was a little bit off white. I paired it with this American Apparel dress (but I wore it as a skirt) and it actually looked better than I expected. I then through this vest on. I started making this vest over the summer and I just finished it at the end of last term. Unfortunately it is winter and it is freezing, so I can't really wear this and make it look as cool as it would normally. I now endure real winters, unlike California, I can't hang. Taking this picture was pretty miserable, but it had to be done. Incase you can't tell, the back is entirely embroidered and it says "BB I'm Fabulous". Lastly I put on these beat up Jeffrey Campbell platform Oxfords. These were my first platform shoes, and I have loved them to pieces, but their time is almost up. It's really sad when you spend a lot of money on shoes that fall apart in a couple of years. When I start to make and sell shoes, I am going to make sure that they never break/ fall apart. If they ever do, it will be after like 20 years or something. Quality.
My mom got here today and I couldn't be happier. I have a lot of really fun things that I am planning to do with her, one of them being a Harry Potter studio tour!
Music-Poolside... I wish.