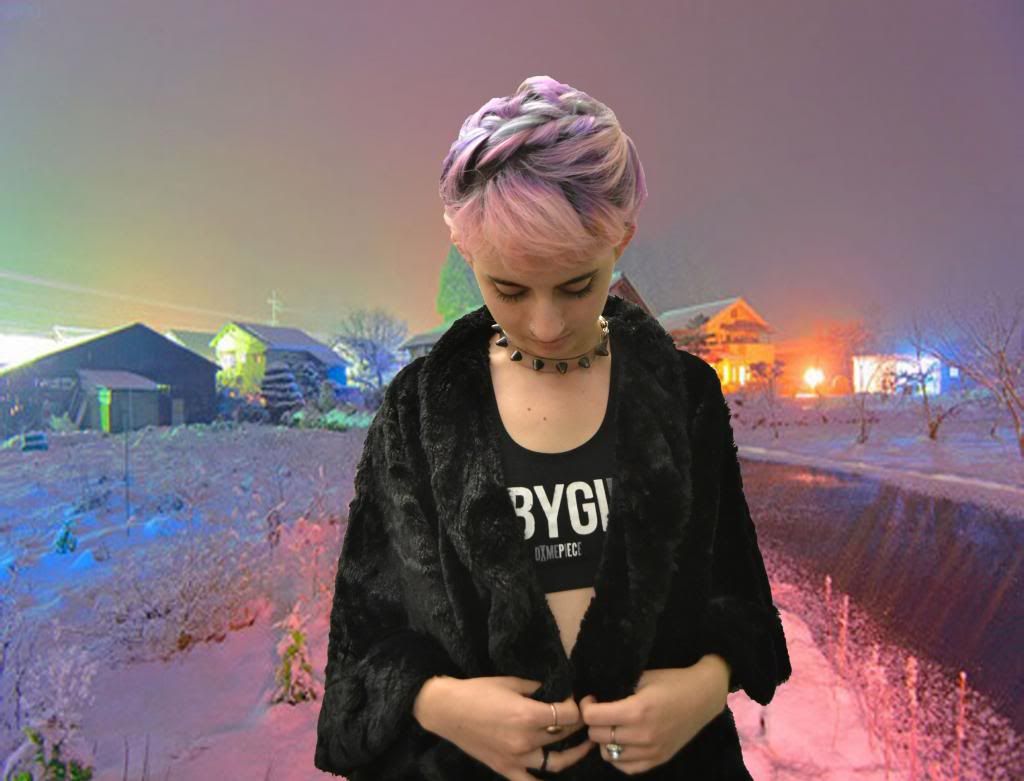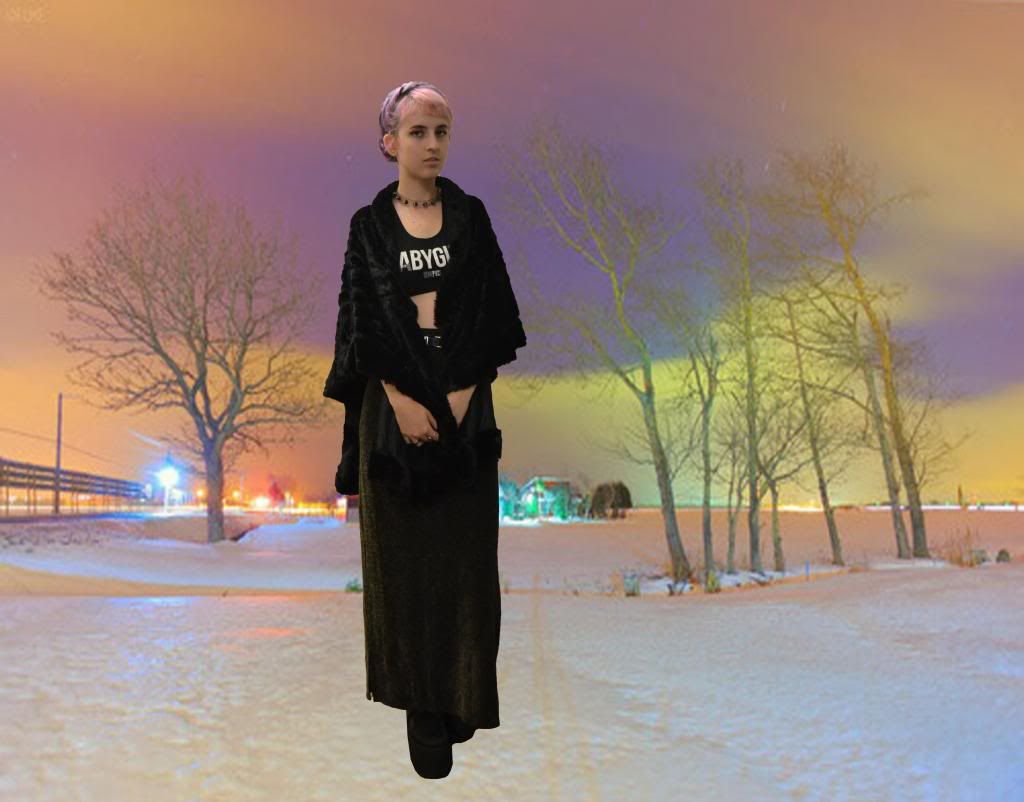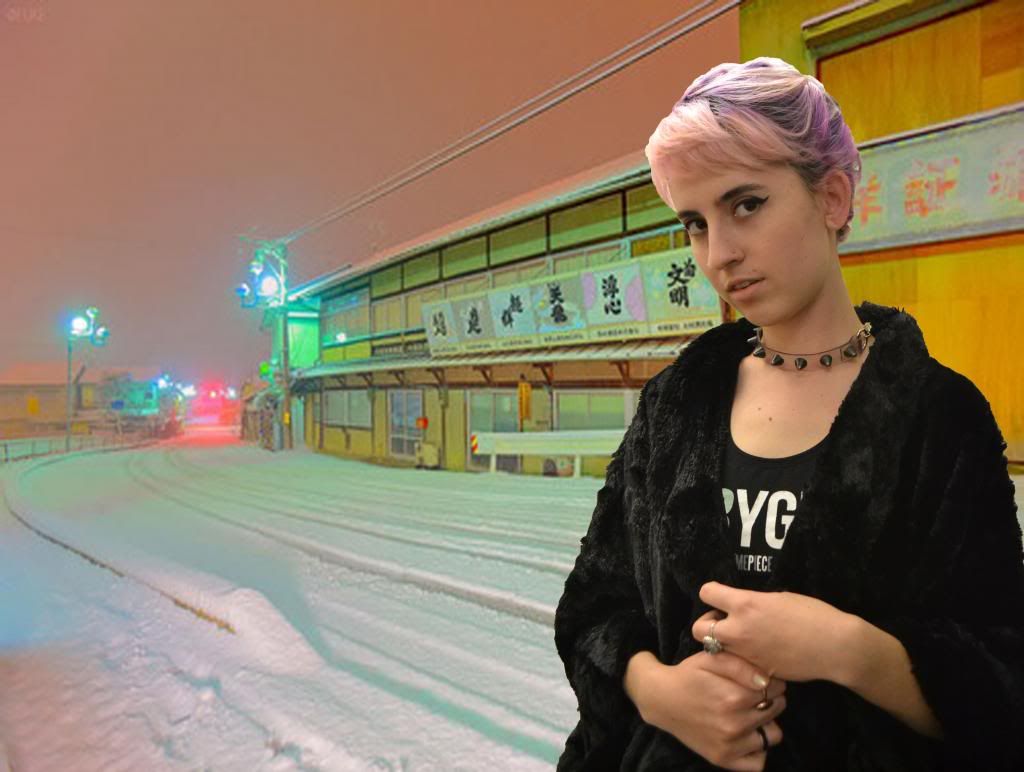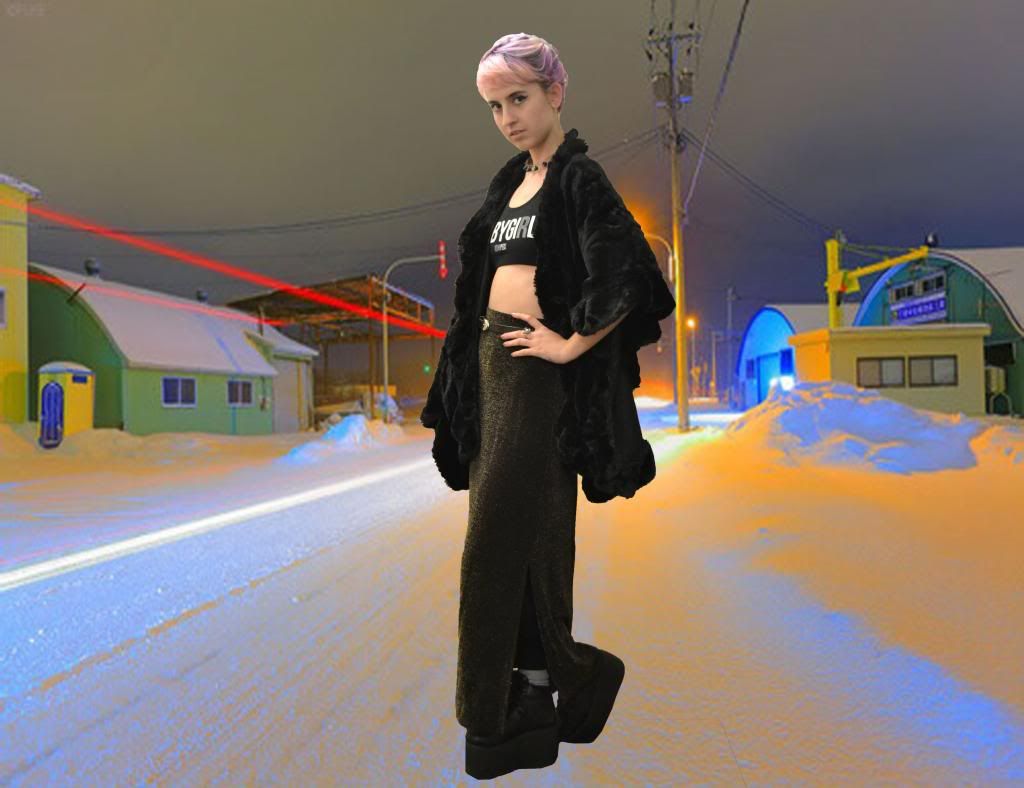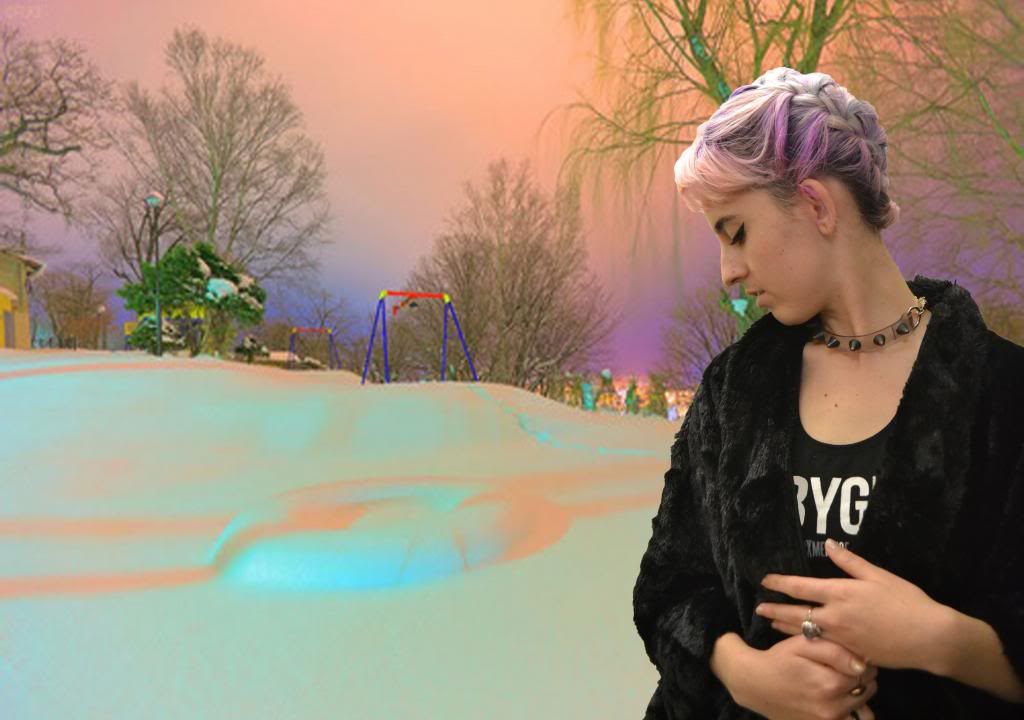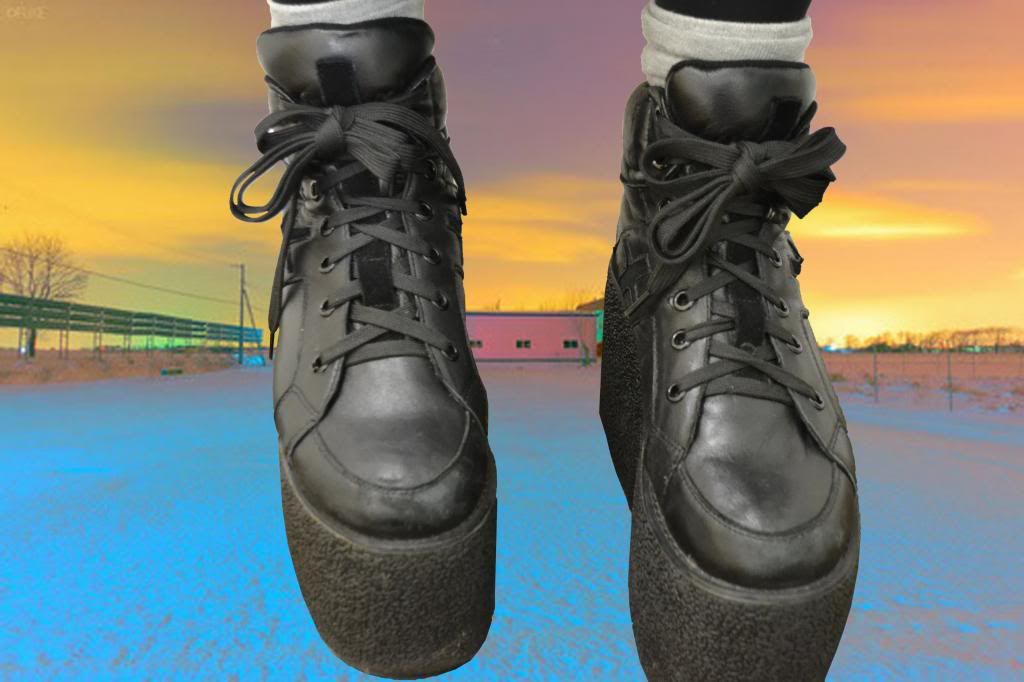 Shoes/ UNIF, Top/ Dimepiece, Skirt/ Sun Thrift, Shawl/ Gift
$up,
So the weather has been so shit lately that I have had to resort to taking pictures inside. Since I live in student halls, I don't have a lot of good inside space to take pictures, so I photoshopped the background. The more I look at these pictures, the funnier I think they are. The pictures in the background were found via
Geocities.jp
. I think they are naturally really beautiful, so when I photoshop my "serious" lookbook pictures it just makes me laugh because I am totally ruining the beauty of the colorful snow.
Aside from the comical photoshop job, this outfit is not appropriate for the weather, so I overdressed it with a long faux fur overcoat (not pictured). I looked like the Gruffalo, in the best way possible. This top is Dimepiece and it is falling apart as you can tell (maybe) by the logo. I kind of think it looks cool, but at the same time, it bothers me a little, because it was a little pricey and I haven't worn it that much. I would expect better quality. This skirt is one of my favorites, I got it at sun thrift. I love how sparkly it is. The faux fur shawl I am wearing was a christmas gift from my grandma. It's really soft and it is pretty warm. Lastly I am wearing my UNIF cross trainer highs. I can't get enough of platform shoes. These shoes are probably my favorite. UNIF is really up on their shoe game.
Everyday it seems like my hair changes colors. I really don't understand what is going on with it, but I really do like the way it looks. I don't understand how blue turns into pink and purple, but it does make it easier to wear lipstick!
Music- Sleigh Bells, Infinity Guitars