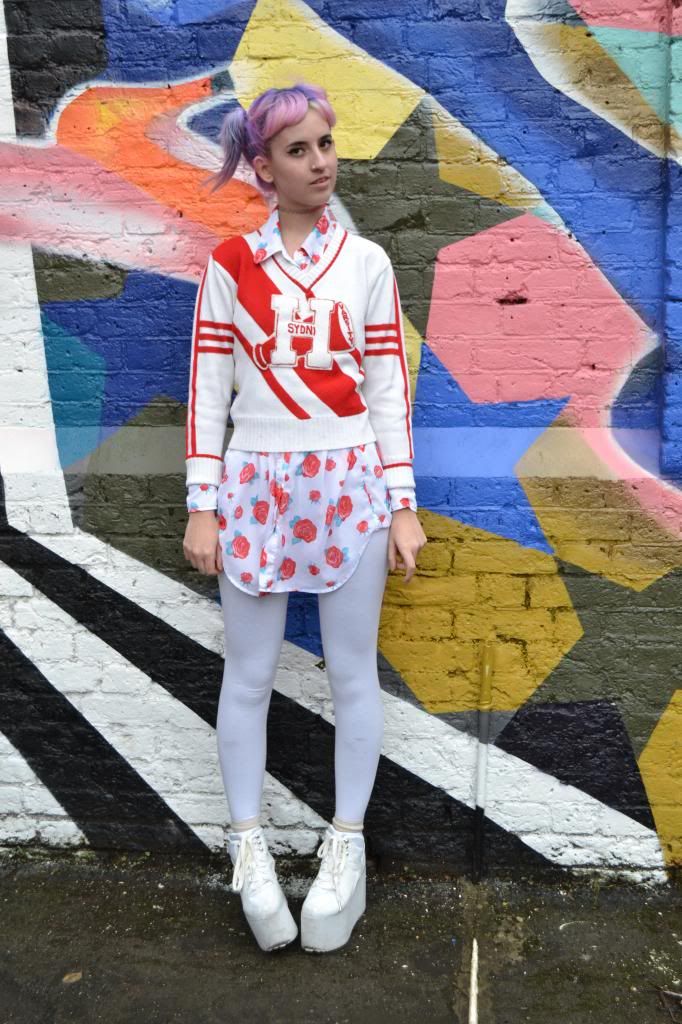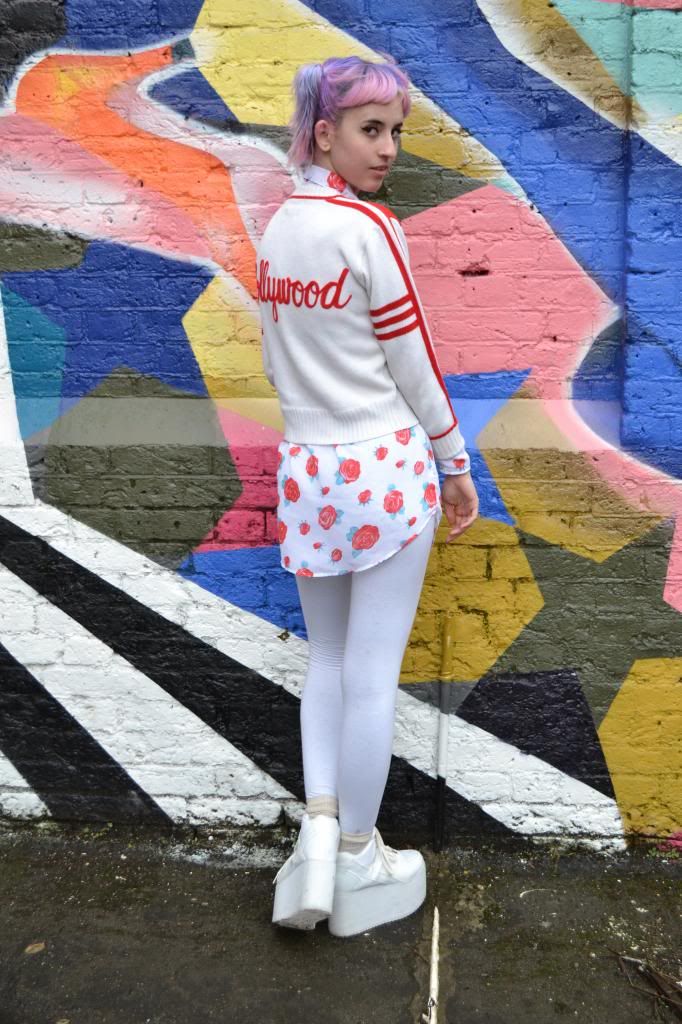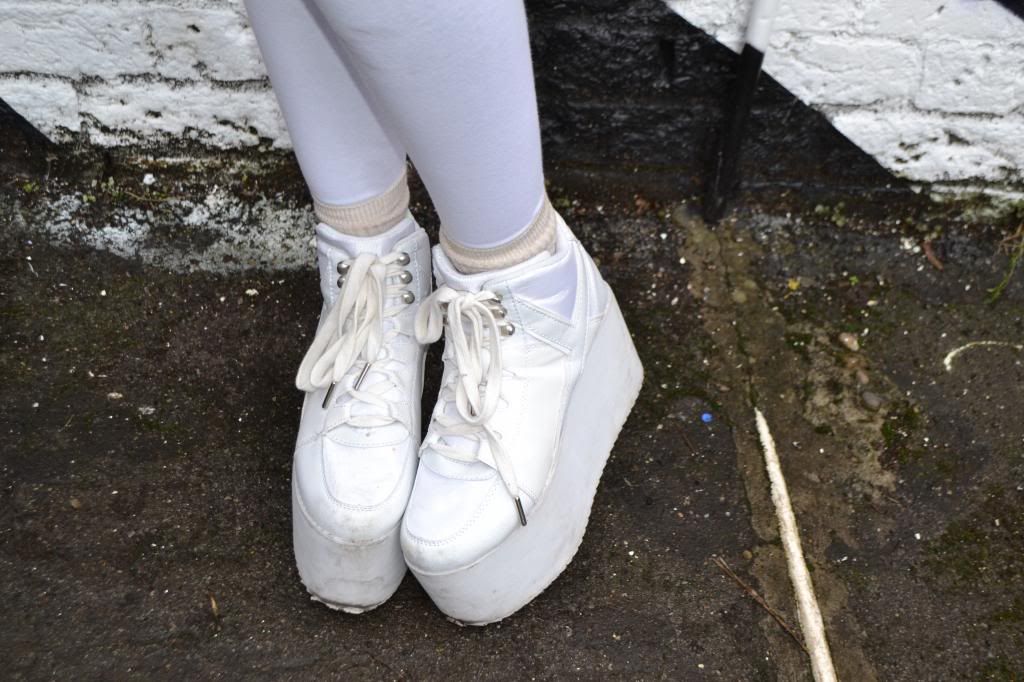 Shirt/ American Apparel, Jumper/ (my moms) Vintage, Leggings/ Target, Shoes/ Y.R.U.
$up,
So it's about time that I update my lookbook and my blog, as far as ootd posts go. I am so so in love with this jumper. I stole it from my mom. She went to Hollywood high from 1979-1981 and was a varsity cheerleader for her senior year, I think even her junior year she was a varsity cheerleader. This was her varsity sweater, and it conveniently says her name on the front. Whenever I wear this, I get called Sydni at least once. On the back it says Hollywood, which gets a lot of attention in London. I think it's really funny that I like this sweater so much, because I wouldn't have dared to be a cheerleader in high school. No disrespect against the cheerleaders, one of my best friends was a cheerleader, it just wasn't really my scene. ~N E WAY, one of my favorite things to wear with this jumper is this red white and blue floral button up shirt. I love florals, to state the obvious.
Lately I haven't really liked the way tights look with my outfits. I think it's because they are all black and everything I have been wearing lately has been really colorful, and black just cuts into it and it makes my outfit look like shit. Since I don't live in california anymore, I can't just not wear tights durning winter (so jealous of the weather in california right now). So I am in the market for some different tights, preferable thick beige tights, so it looks like I'm not wearing tights. I ruined this white leggings I am wearing today about 2 minutes ago when I was using ink to paint on a piece of leather... Of course that would happen. I guess that just teaches me not to wear all white when I'm working. Speaking of all white, do you like my new shoes? I got them for christmas, and I'm obsessed with them. I wanted to get them in all white so I could paint something really cool on them. I don't really know what to paint yet, but it will come to me soon.
Now to answer a question about my hair (most frequently asked question). I did not re-dye my hair purple. This just happened with washing. I dyed my hair two different colors of blue, using manic panic dye. The roots were dyed a darker color blue. Through washing my hair, this happened. I do really like it though, but I also loved the blue. Why can't colors just stay the color they say they are?
Music- SO, who is excited about the Coachella line up? I'm exited to see shlohmo, Rl Grimes, Arcade Fire, Little Dragon, Surfer Blood, Warpaint, disclosure, Blood Orange, Girl Talk, MGMT, Empire of the Sun, and a couple more gems. I need to look into more of the bands so I can see what I am getting myself into <3