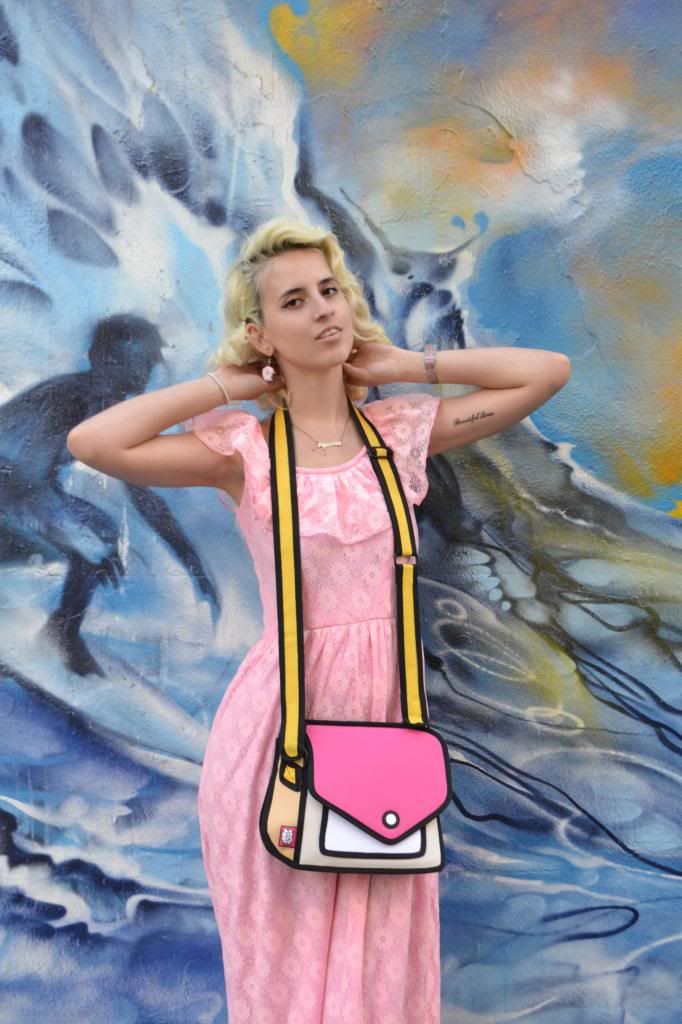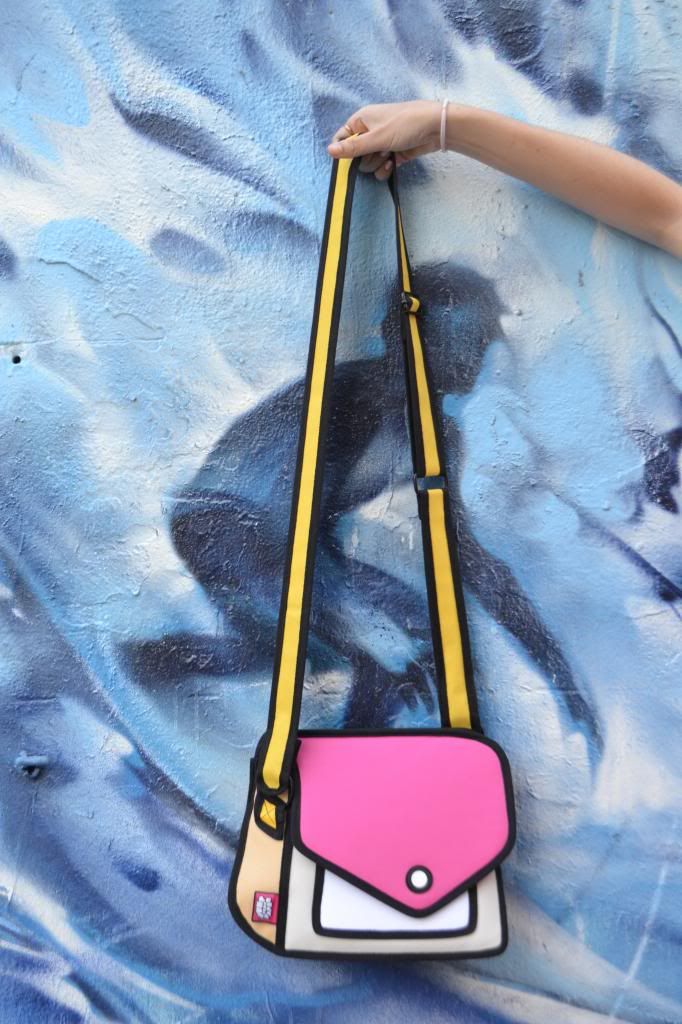 Shoes/ YRU, Bag/
Jump From Paper
, Dress/ Barrio Vintage.
$up
Jump From Paper
bags caught my eye sometime last year. I always loved the way that they looked, especially how they looked in pictures. When I first saw them I was convinced that someone photoshopped a cartoon looking bag into their picture. When I figured out that it was actually a real bag, I felt like I needed one. About a week or two ago
Jump From Paper
approached me about featuring them on my blog. I was so thrilled and excited! I got the bag over the weekend and I was a giddy school girl when I opened the package. It also came with a really cute cartoon like wallet (which I desperately needed.). This purse is definitely a necessity to my current style, so you will be seeing a lot more of it (Thank you Jump From Paper!). The bag is also very roomy and can fit a lot of stuff, it even looks cartoon-y when you open it. Make sure to check out their website
JumpFromPaper.com
.
This dress I got from a vintage store in Honolulu, when I went to Oahu this easter break. The vintage store was probably the coolest one I had ever been too. It was called Barrio Vintage in downtown Honolulu. If your ever in the area, this is a must if you love vintage as much as I do. The people who work there are so friendly and they love unique outfits (the best kinds). I've been told if you go there a lot, the owners will pick out and save stuff for you that they think you would like. That is my kind of place. Lastly this outfit wouldn't be complete without my YRU platforms. I have been getting a lot of wear out of them lately, I am really interested in getting new platforms that are high quality. Probably from buffalo, but they are kind of pricey.
Music- This song has literally been stuck in my head for a whole entire week. I can't get enough.