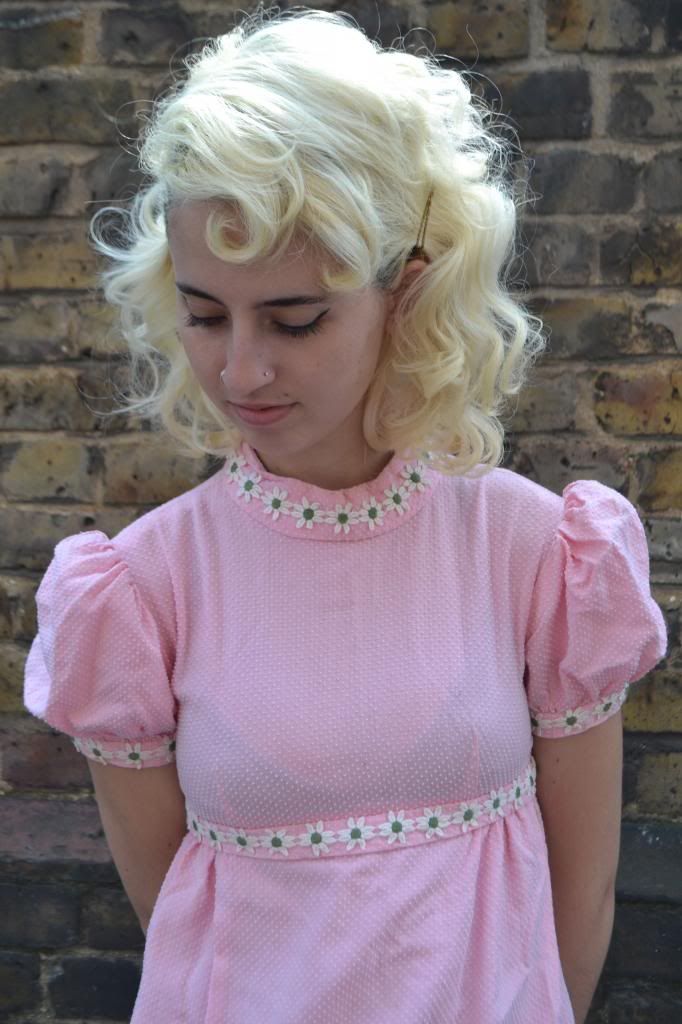 Bag/
Jump From Paper
, Dress/ Let Me Wear This, Shoes/
Maxstar
.
$up
Getting side track on the internet when you actually have a lot of homework to do is very frustrating because it is so easy to do. I swear I was just looking at all these retro shoes for about an hour. I didn't have any intention of buying them or anything, they were just so beautiful I had to keep looking.
I got this dress when I went off to Brighton with my friend Holly. It was a lot of fun, and they had a great selection of vintage clothing. I saw this dress and really just had to have it, all though it wasn't this short when I bought it. I took it home for easter break and my mom offered to wash it for me. Being a lazy 21 year old, I was like sure! Big mistake! This dress shrunk and now it barley passes my bum. Thank goodness for tights. The shoes I got a year ago off of ebay. It's from a company called Maxstar, and they have so many different kinds of platform converse. I really want to get a new pair that is pink. I guess pink is just my new color.
Music- All I can say is that I am really loving where my music taste is taking me.