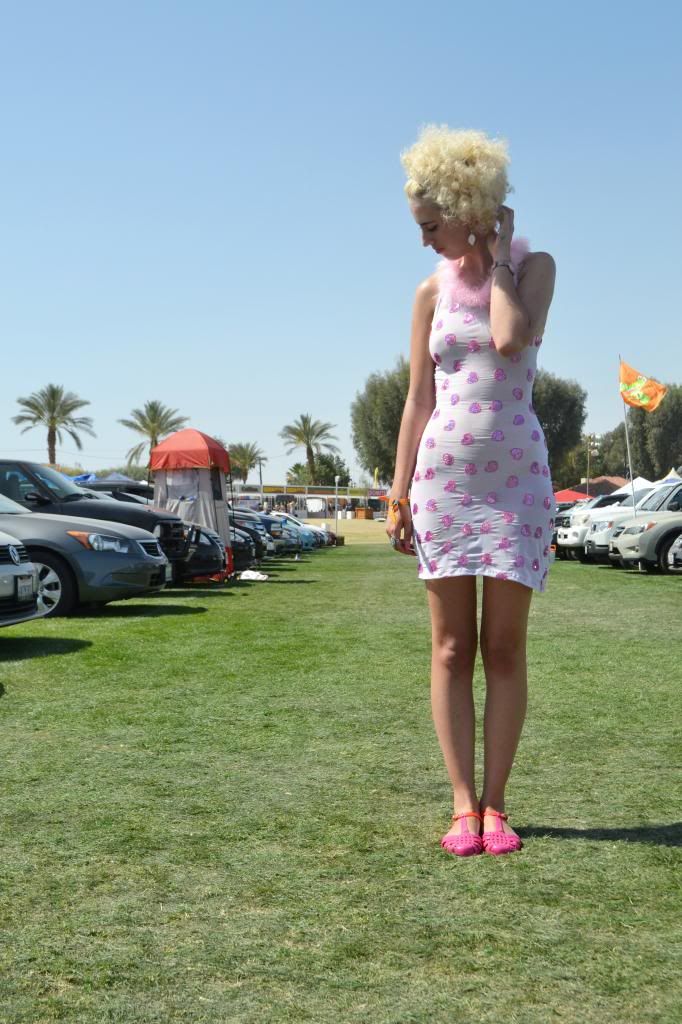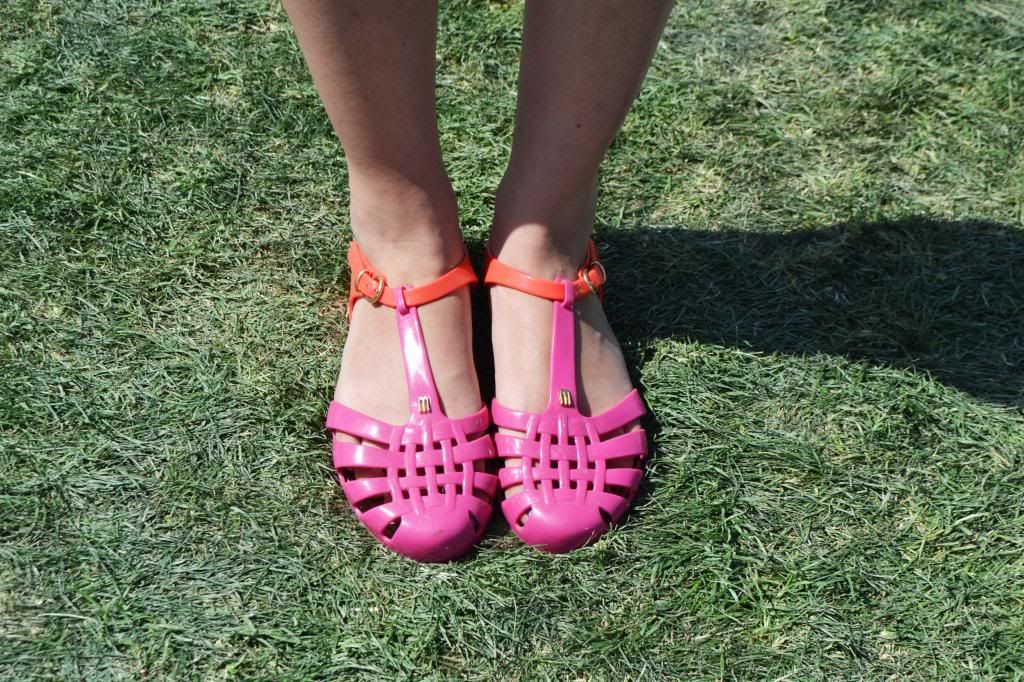 Dress/ Handmade, Underwear/ American Apparel, Shoes/ Melissas
$up,
This is my outfit from day two of the first weekend of Coachella. I made this dress by hand. I know it's really tacky, but I really love exactly how tacky it is. It reminds me of Romy and Michele's High School Reunion. I love these shoes I am wearing because one they are super 90s, and to they smell like tutti frutti. All of the shoes by the company Melissa smells like tutti frutti, it's pretty great. They have also done collaborations with Vivian Westwood, they are worth checking out for sure.
The best performance on saturday was Ty Segall, hands down. Right after his performance my brother and I got stopped to do a video for H&M. They just videoed what we were wearing, but they were really interested in my brother for some modeling jobs. Unfortunately I got cut from the video, but my brother is in it!

Click Here to watch the video.
Music- Ty Segall, Finger