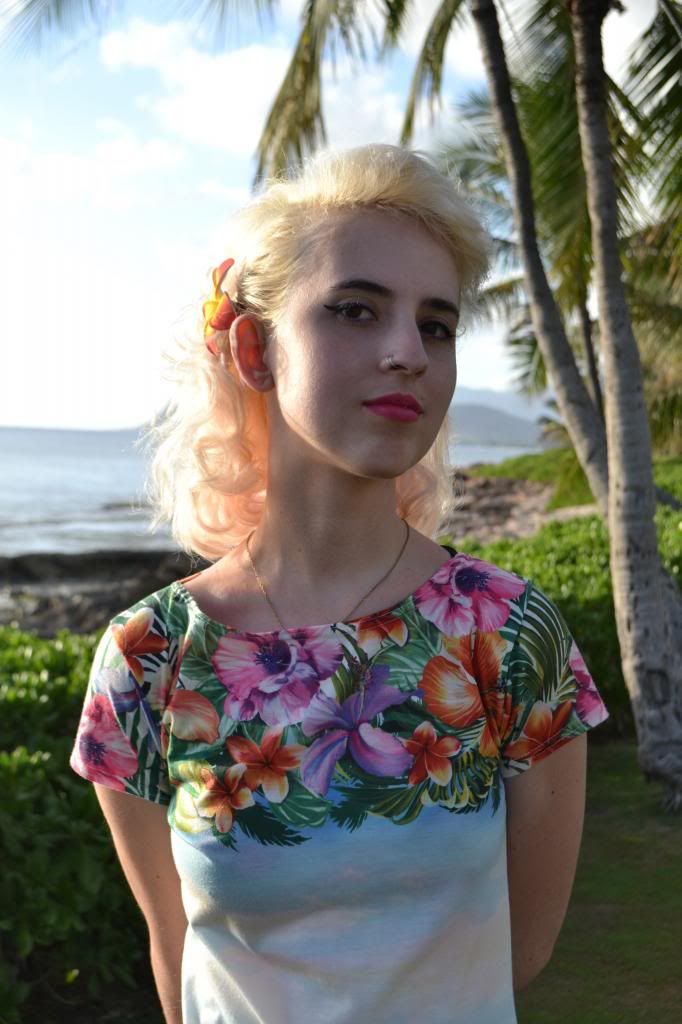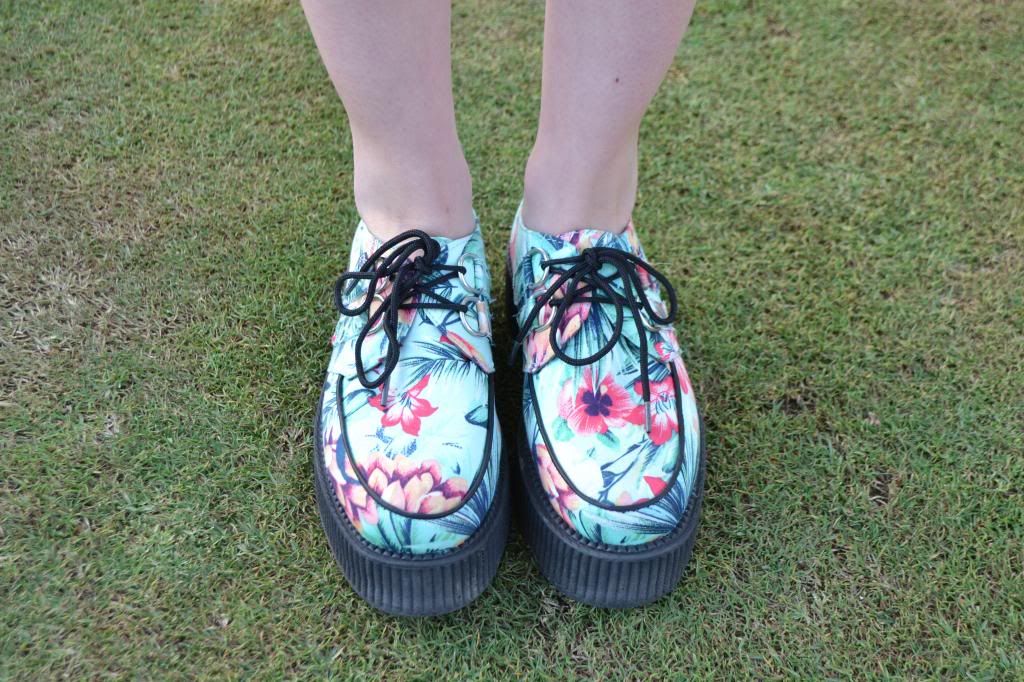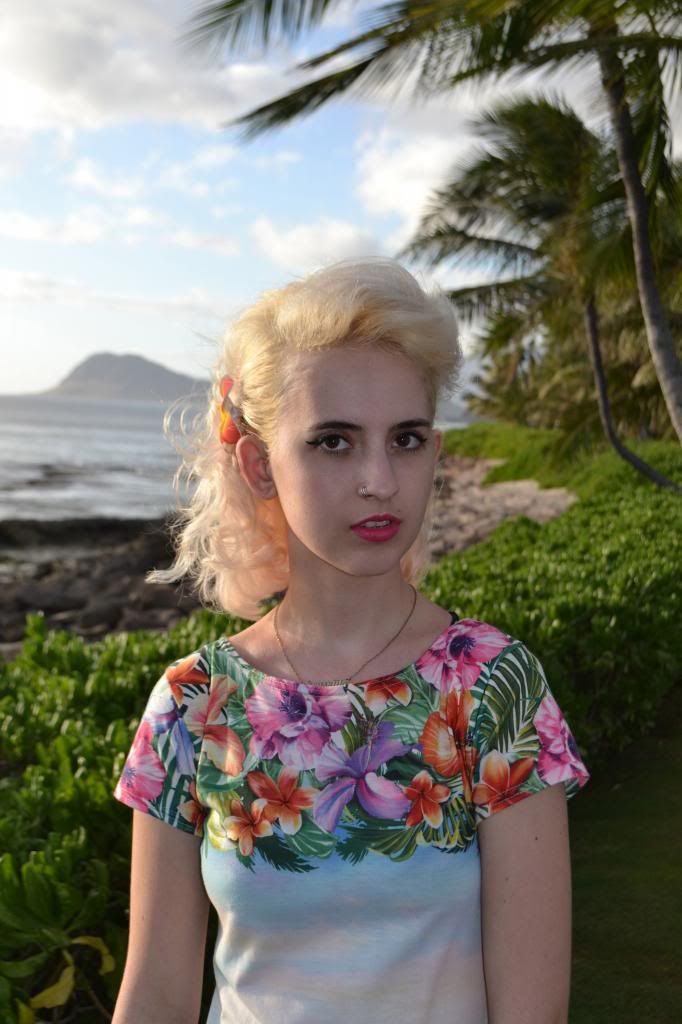 Dress/ Karma Clothing, Shoes/ T.U.K.
$up,
Over Easter break I took a family trip to Hawaii, the first one since my mom got re-married. The last time I went to Hawaii I was 14, and I was so excited to go back this year. The trip was a lot of fun and it was super cool to spend time with my mom and brother and my new step siblings and step father, we all had a blast. These are pictures from a Luau that we went to. My mom said we all had to wear something floral, so I took it to the next level with matching shoes. I wanted to capture a kind of 40s look with my hair mixed with a tacky floral outfit. The dress was sent to me from Karma Clothing which is this really awesome english clothing company that sells really cheap clothing (it's great quality too!). Check them out
here
. The shoes are a recent buy, and they are my newest favorite. I got them on my trip to Brighton with my friend Holly. Down 70 pounds, but I think it was worth it. The shoes are buy T.U.K. and I am sure could be found on their website, but I am not 100% sure.
Music- Phoenix, If I Ever Feel Better.