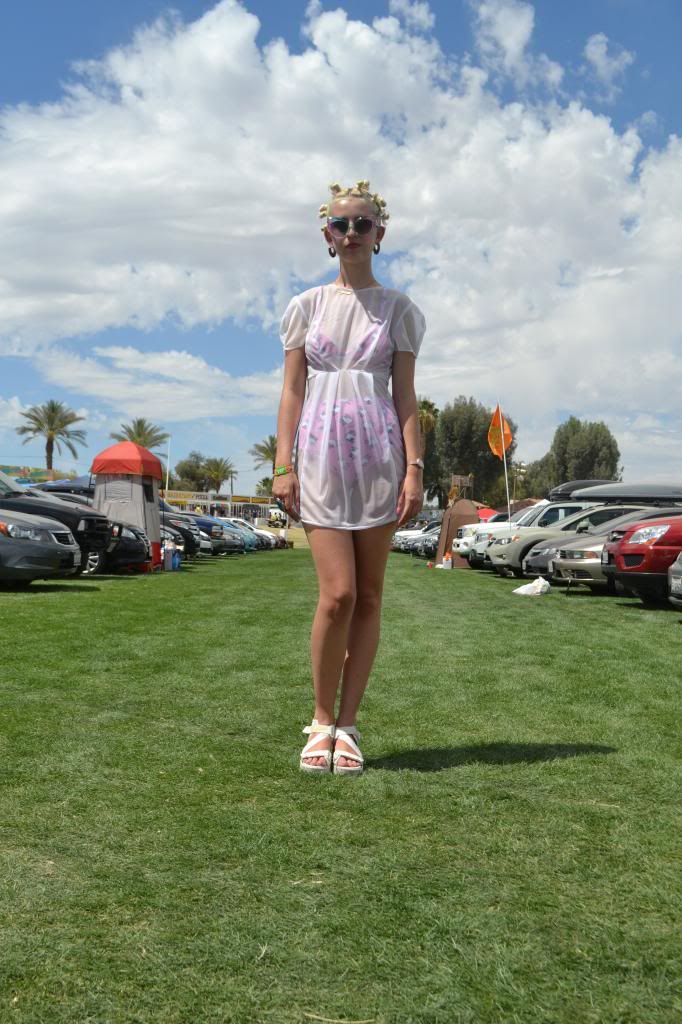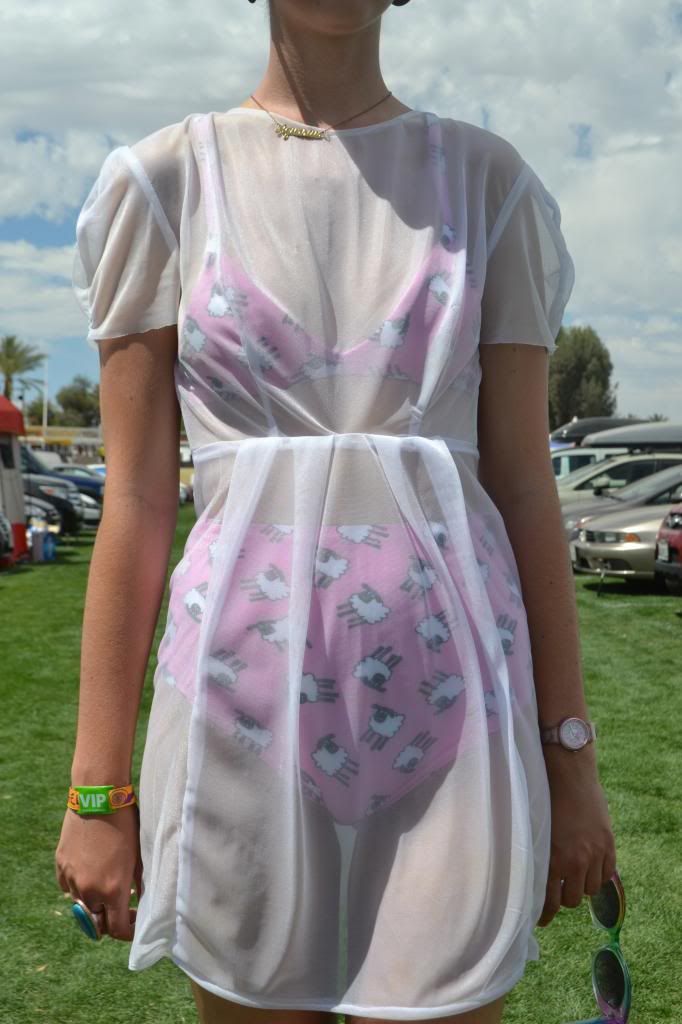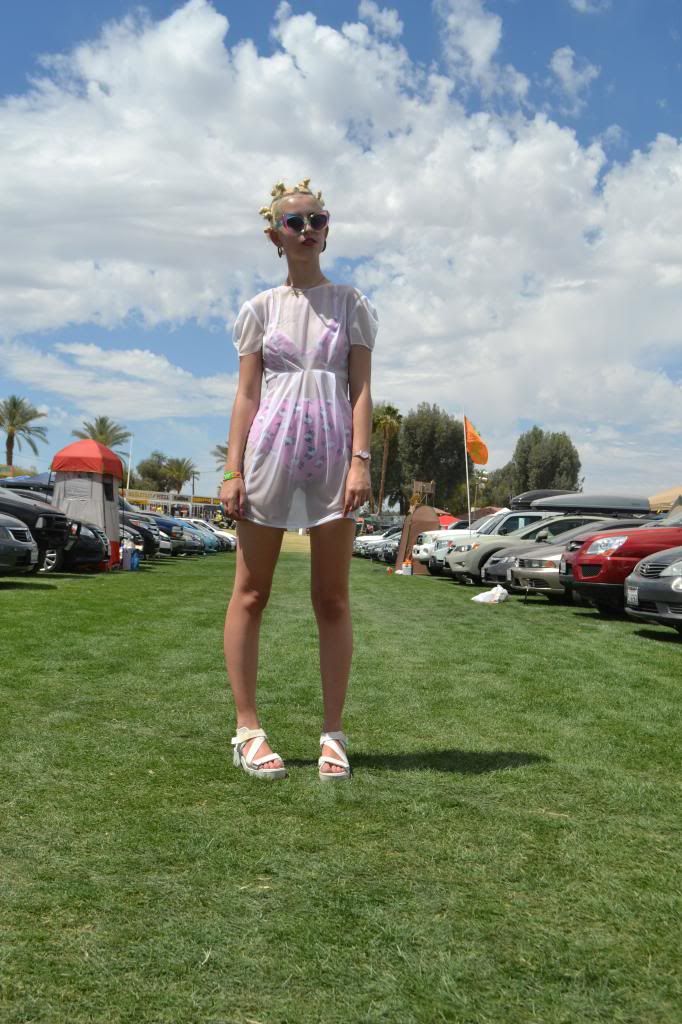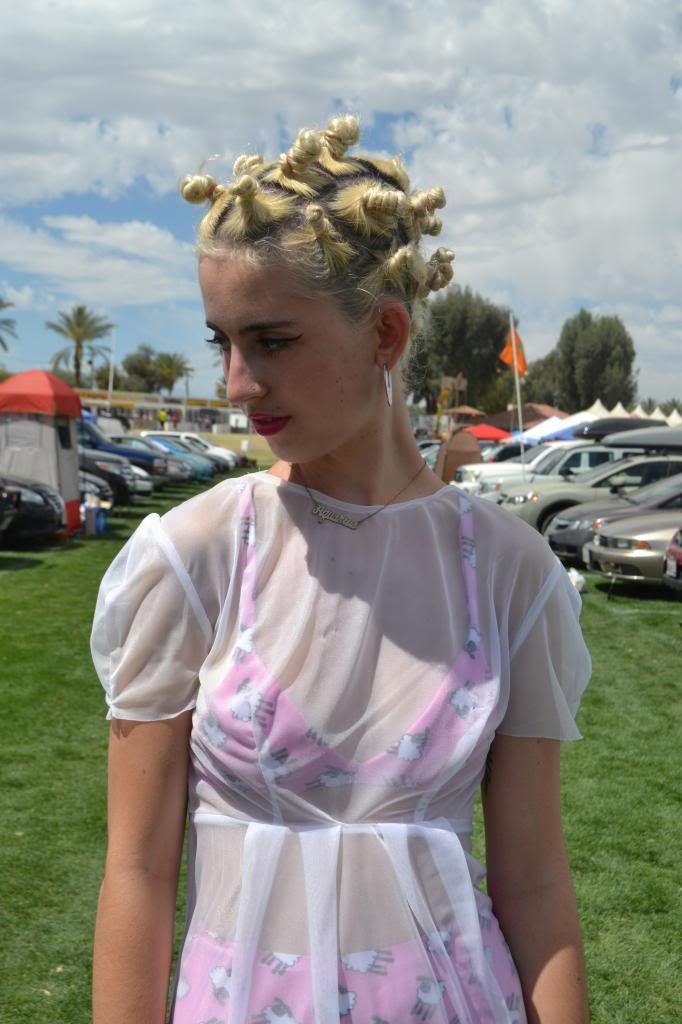 Dress/ Handmade, Underwear and Bra/ Handmade, Shoes/ Vagabond, Glasses/ Unif.
$up,
I know it's been ages since I last posted on my blog. Things haven't been so hectic as they seem, it's more been a lack of motivation, which is way worse. I just came back to London today from easter break in LA. Over the break I went to Coachella with my brother, my good friends Gino, Dylan, Natalie, Zoe, Stephanie and Jasmine. It was sooo much fun!
This was my outfit for the first day which I made entirely by myself. The underwear is hard to see in these pictures but they are a matching pink material with little white sheep on them. The dress was made from a super sheer material to show off the cute underwear I made. In the day I wore these sandals by Vagabond, but as it got darker I wore my white Y.R.U. platforms.
The best performance the first night was by Girl Talk, hands down. My brother and I went fucking crazy dancing to it, I almost ate it so many times. During that performance my brother and I got our picture taken for LA Weekly, but of course they didn't tell us what the article was going to be. I found out on Sunday that we won cutest couples of Coachella. Talk about awkward. This is actually my brother...

Click to read article.
Music- Girl Talk, I love this album.