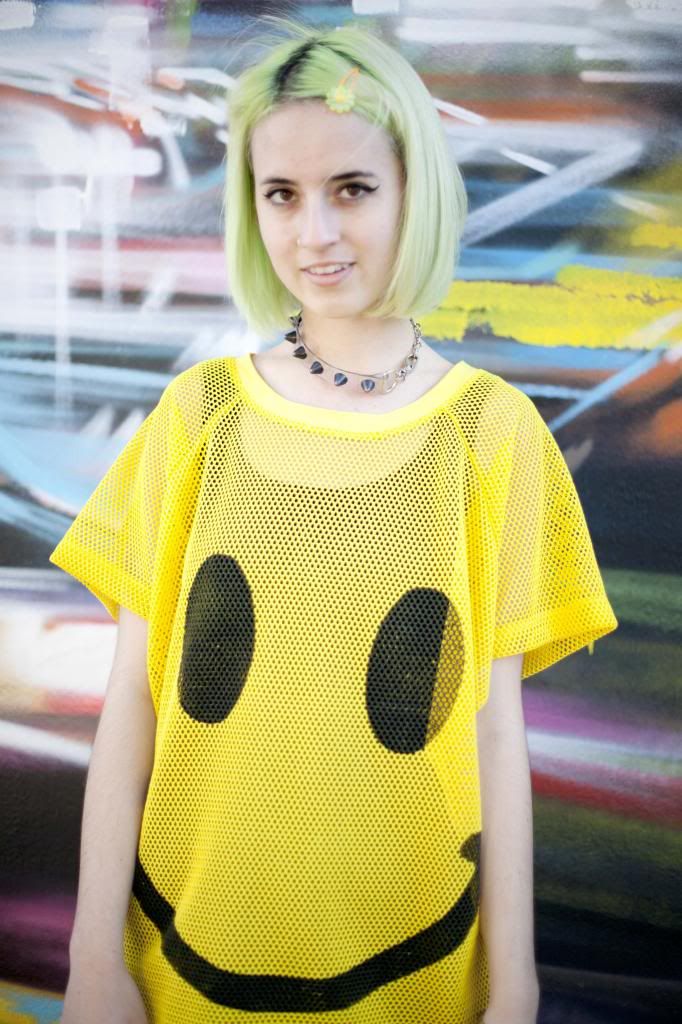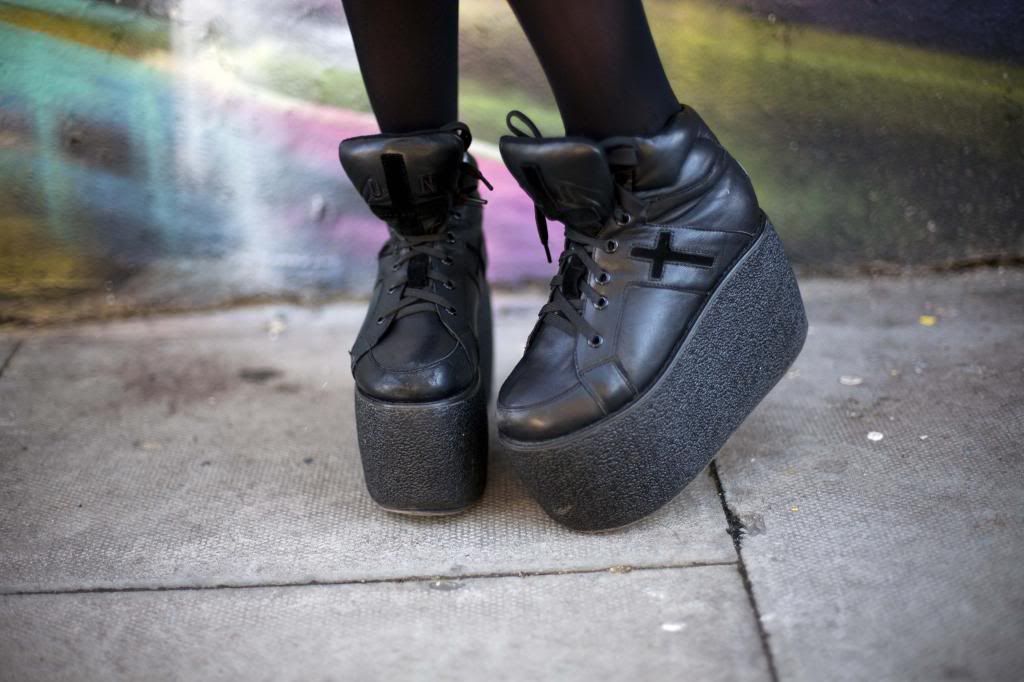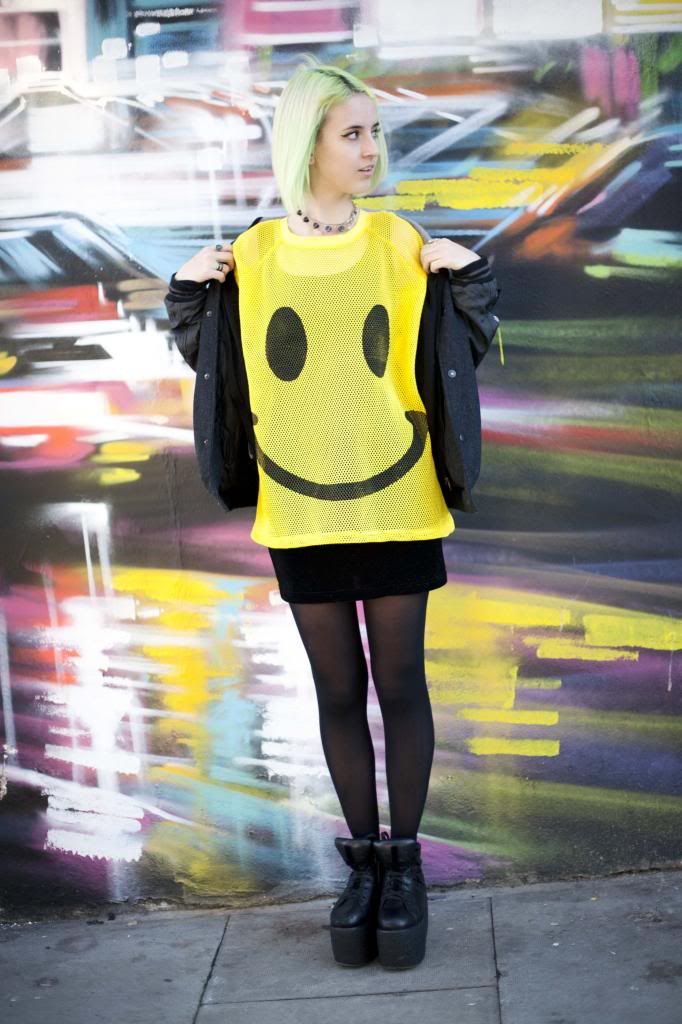 Top/ O-Mighty, Dress/ Thrifted, Shoes/ Unif, Jacket/ East End Vintage.
$up,
So the reality of this post (and most likely the next one) is it was fucking cold outside. The things we do for fashion.. I know I have been complaining about this for the past couple of posts, but just so you know that I am being serious:
Okay, so it's in celsius, so it's actually around 30 degrees, but I am from southern california! I am FREEZING!
I have had very little time lately because school has really gotten complicated in the past two weeks after a month or so of literally doing nothing. It kind of snuck up on me. A friend and I went to camden to take these pictures over the weekend.
I haven't done to much exploring in that area besides going to the camden market and the little retail shops around there and neither has she, so we thought we would give it a go. We did really venture that much past the market because we really weren't very sure where to go. We stopped to take some pictures at this mural. It looks so much cooler in the picture than it did in real life. It looks like there is chaos behind me when I think it was supposed to be a high way scene.
On our way back I got a crepe, and it was the messiest thing I think I have ever had to deal with. I have never had a hard time eating a crepe before, and trust me I know my way around a crepe, but this one was dysfunctional or something. It started leaking from the plate that it was on and then it got all over me. I thought I had fixed it by cleverly folding the plate and then the chocolate syrup started pouring from the middle of the plate and it wouldn't stop. Of course I was on the tube at this point covered in chocolate and getting weird looks from everyone. I couldn't help but laugh at how gross I was being, but I couldn't help it. I felt like I needed to take a shower. Some woman kindly offered me a tissue, and it helped for a little while, but then I used a plastic bag that I had gotten syrup all over and that did the trick. This was literally me trying to eat this crepe: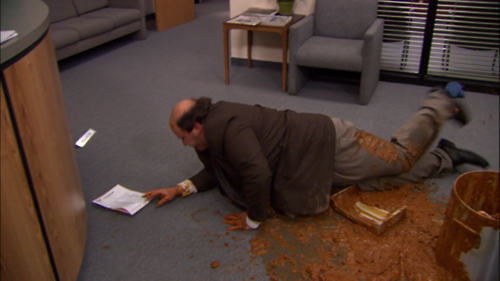 I think that's probably a good place to end, no?
Music- This song is a bit regressive in my musical evolution but I have always loved it. It's one of those songs that whenever I show it to someone they are kind of like... Are you serious?... Yes, I am very serious.
Photos by
Rachel Dunlop
.