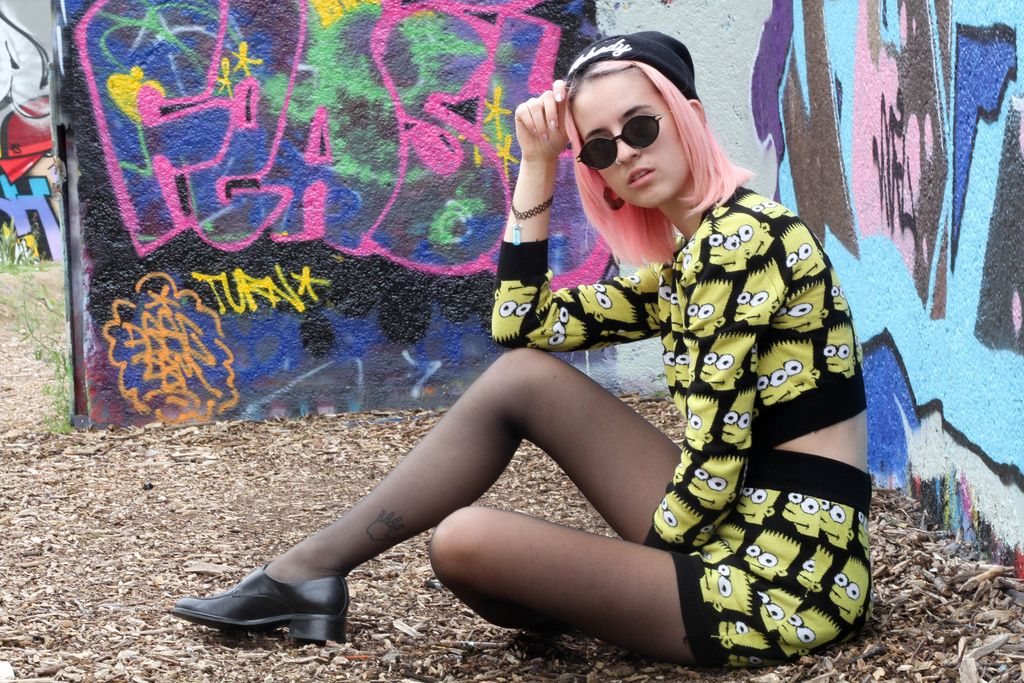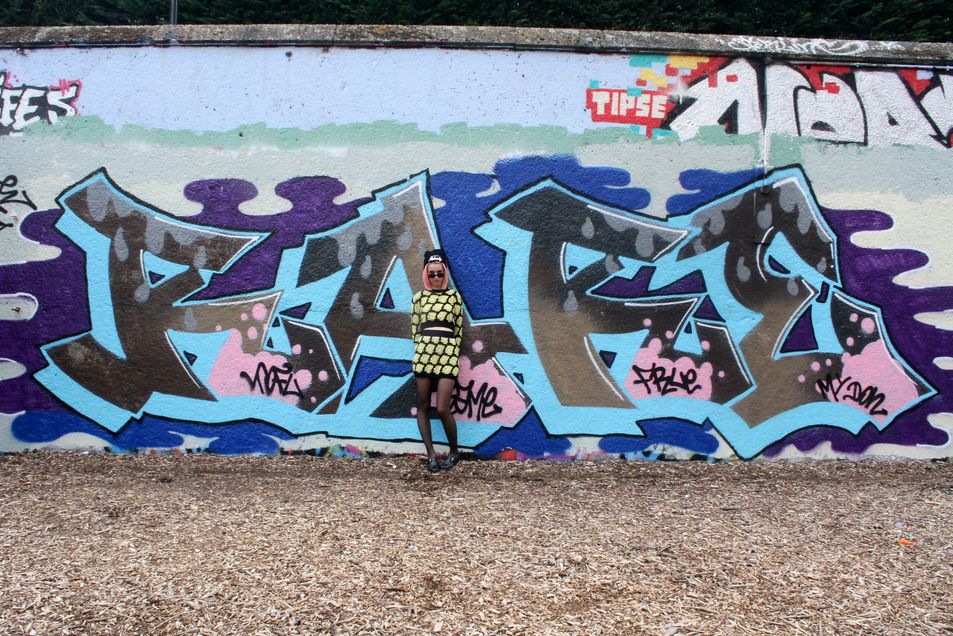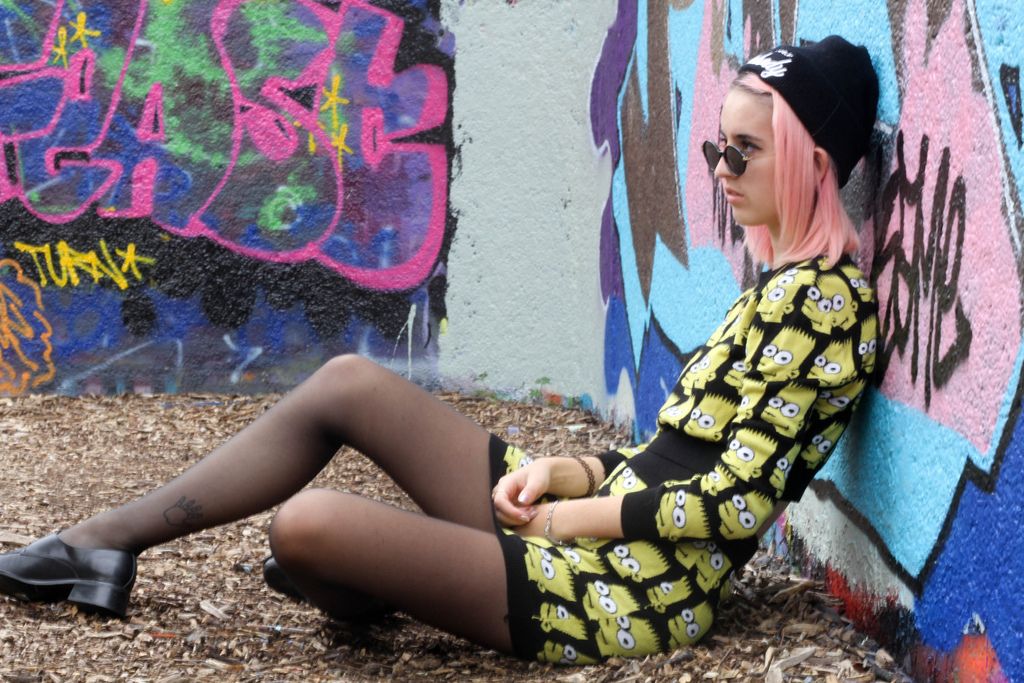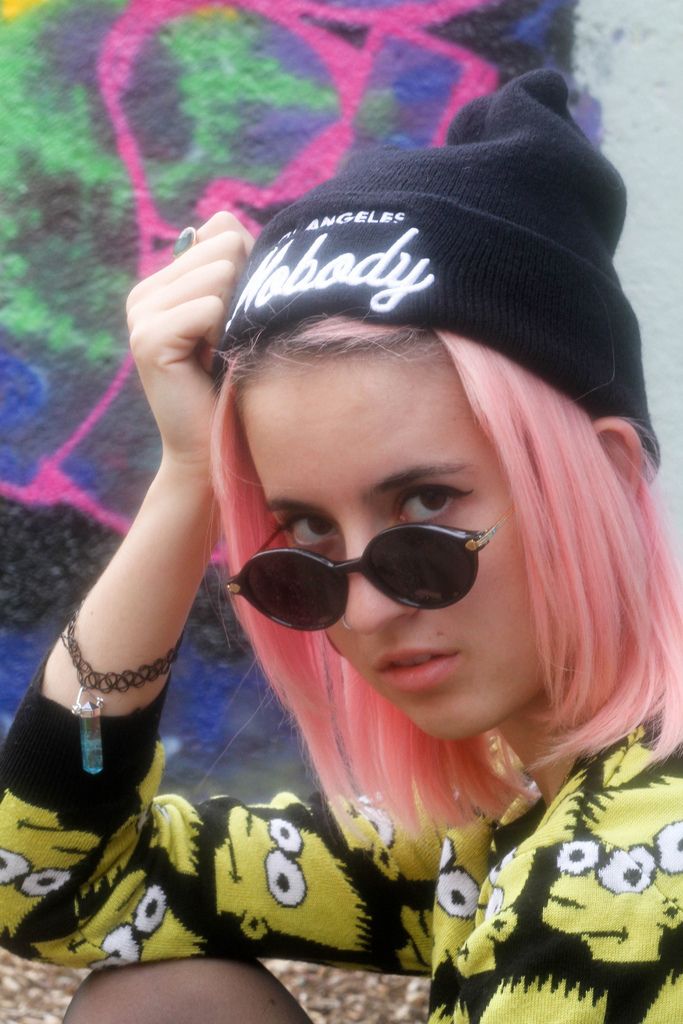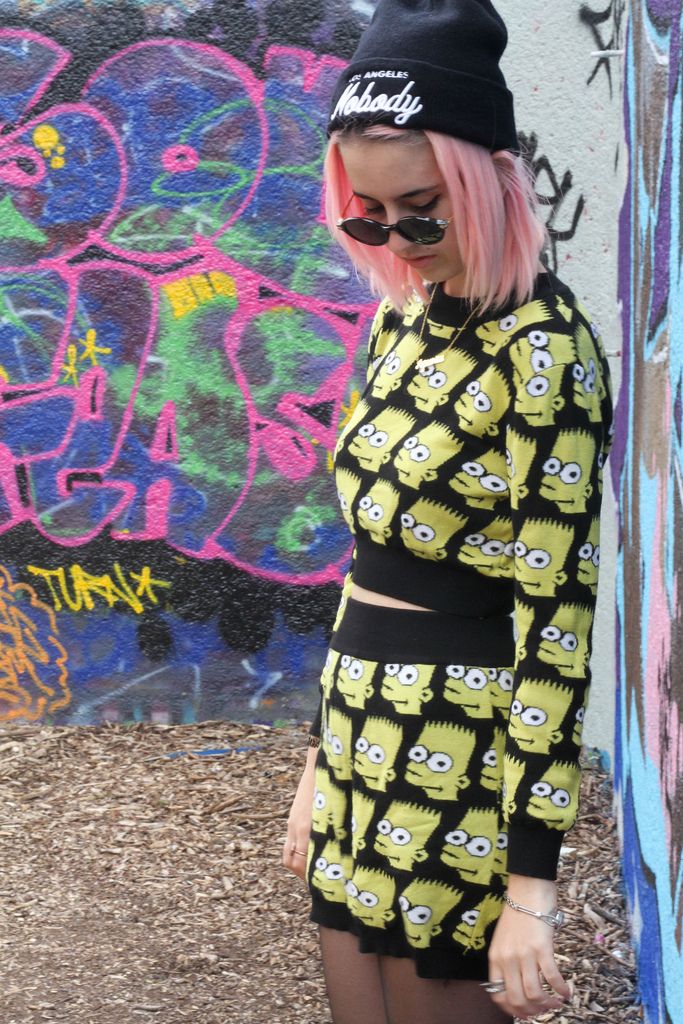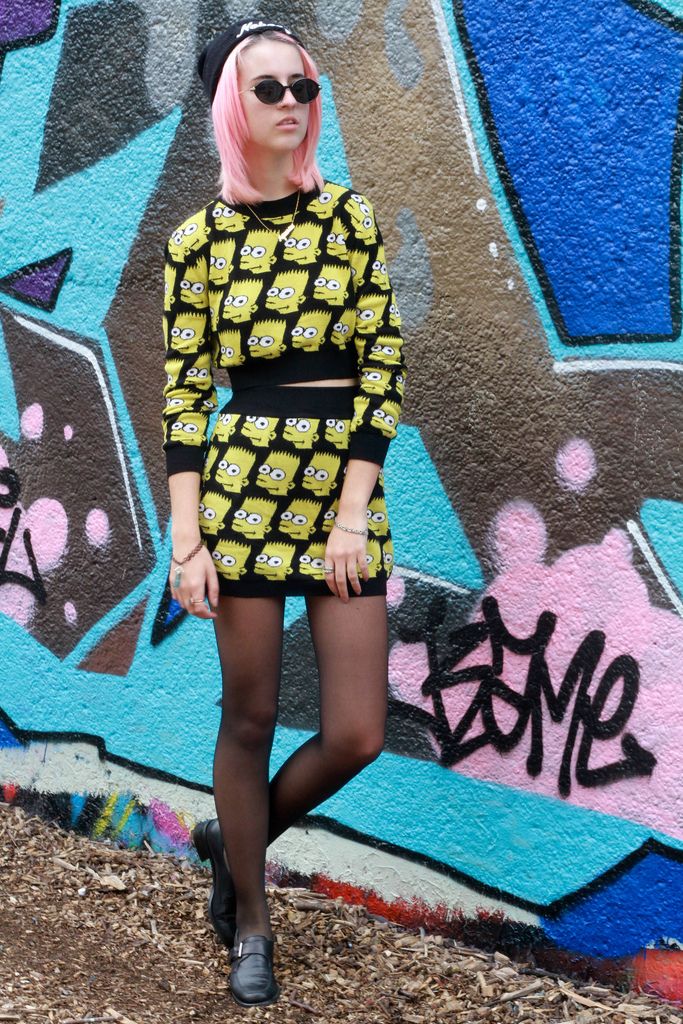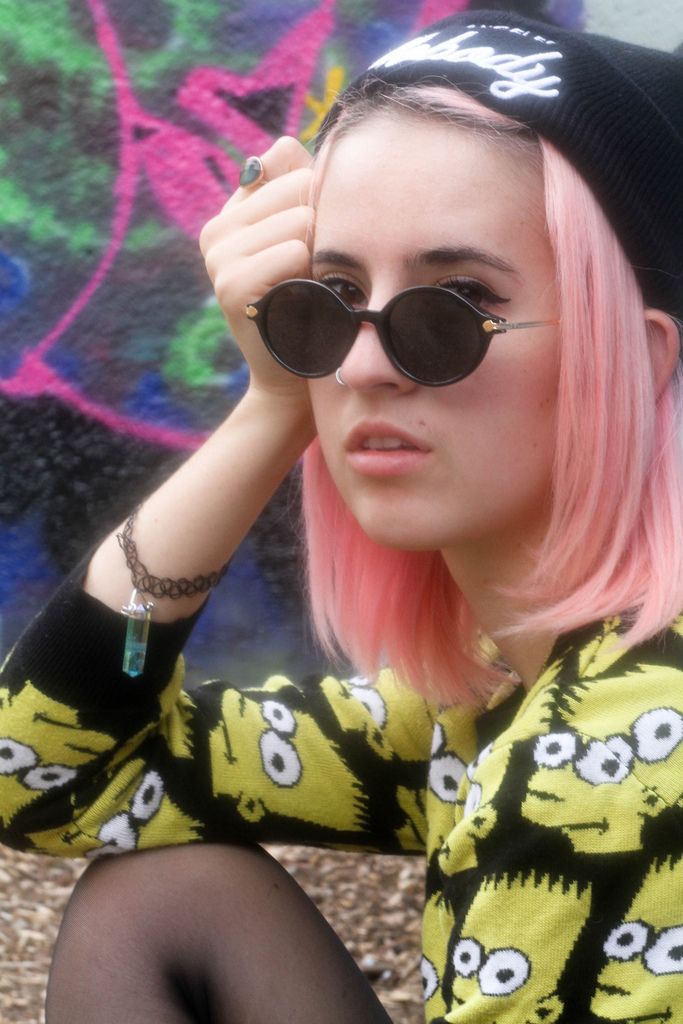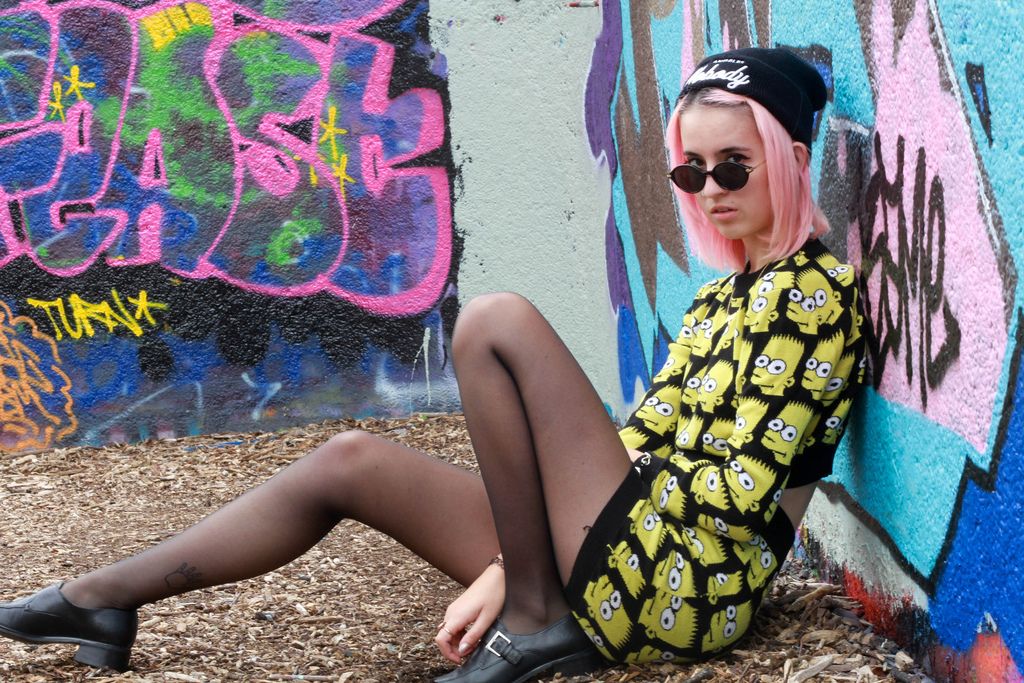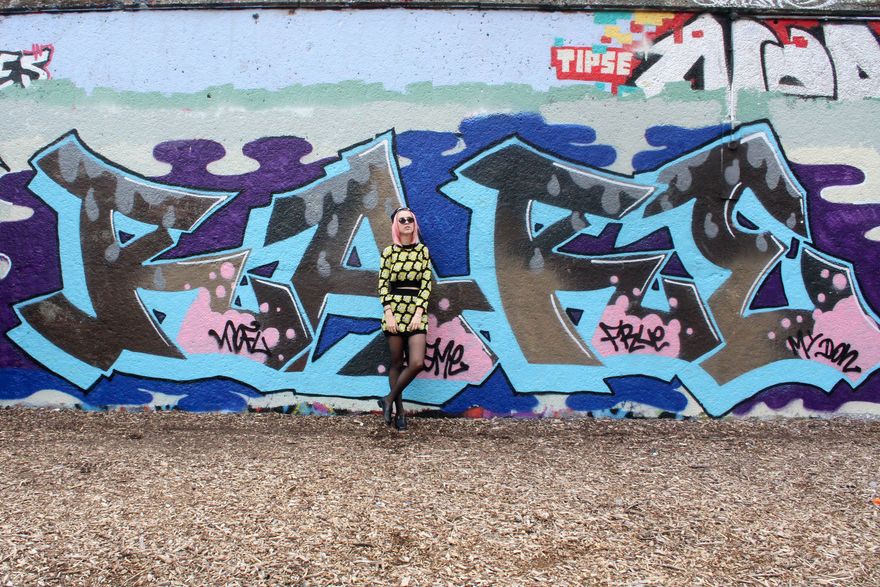 Skirt/ Ebay, Top/ Ebay, Shoes/ Sun Thrift, Hat/
Nobody Los Angeles
, Glasses/
Giant Vintage Sunglasses
.
$up,
This Bart Simpson get up is a Jeremy Scott knock off that I got on ebay for a really good price of 40 dollars. I love Jeremy Scott, but I don't have the money to drop on his clothing. I found this almost a year ago and I thought it was perfect, I had to have it. I love patterns like this, its not something you see to often. I know being a fashion follower or a blog fiend you notice a lot of people wearing clothing that is really patterend and people clashing patterns really well (or at least thats the kind of stuff I see a lot.). I tend to think a lot more people actually dress like that, then there actually are. I almost never see people walking around wearing all patterns. I mainly see people wearing black or grey or things from higher end retail brands. It's a little boring sometimes and it got me thinking:
Fashion is a form of self expression and I think it is so much more fun to dress crazy and colorful and different, life is to short to wear boring clothing. I think it's better to stand out then to blend in, so be bold and daring!
Sometimes I go back and forth on this though. A lot of the time I don't care what other people think and I dress the way I feel. Sometimes even dressing a certain way will improve my mood. Every once and a while though I feel like I just want to dress "normal" to be "pretty" to the rest of the world. It's a strange feeling really. I feel like that is a common feeling for a lot of people and I think it's because everyone has this little part of them that almost needs approval of others. I can admit that sometimes I feel like I want other people's approval but most of the time it doesn't matter to me as long as I can make myself happy. In the end the only person you have is you, and you need to be able to make yourself feel good. Love yourself for who you are, and others will love you.
I guess those are my cliche words of the day..
Music- Architeq, Birds of Prey (Fulgeance Remix)