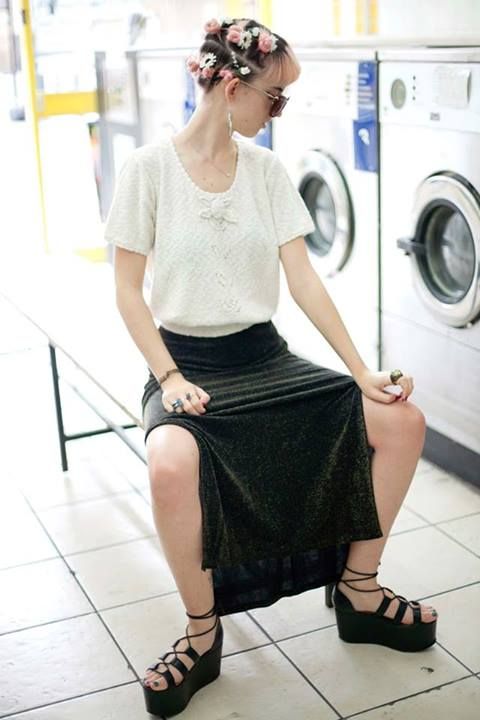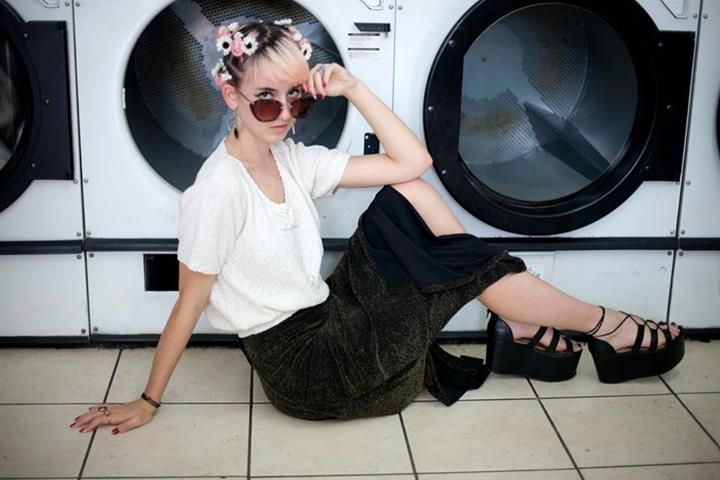 Sunglasses/
Giant Vintage Sunglasses
, Skirt/ Sun Thrift, Shoes/ Ego and Greed, Shirt/ Sun Thrift.
$up lovelies,
Over the weekend I did a shoot with a girl named Rachel. She is living in my halls and she is from New York. She is only here for the semester, but she is super nice and super talented. We went to this laundry mat just down the road from us. It was kind of a dark dingy day which showed up in a sort of magical way in the photos. I really like the way they came out, they look very raw.
These glasses are another pair from Giant Vintage Sunglasses. I absolutely love the way they look. They are modeled after the Miumiu Glasses, but they are super affordable and comfortable. I am so happy to add them to my glasses collection. The shirt and top I got at Sun Thrift but at different times. That is one thing I really miss about being back in LA is my many trips to Sun Thrift. The shoes I got at Wasteland in my last trip up to oakland. I miss my Oakland friends a great deal, I am really happy that I was able to take that trip up there. This is the last time I am going to be able to wear my hair like this, because this weekend I am getting it cut. I don't know exactly how short because it isn't up to me (I got picked to be in a hair show), but it's going to be fun and exciting.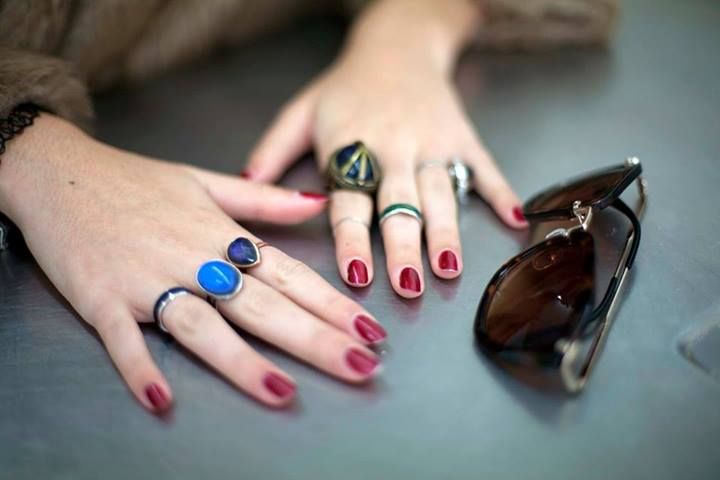 Lately I have been obsessed with mood rings, so I decided to only wear mood rings. I really like the look of them because they are always changing colors, but they are never the same color. I think it's my body's way of saying, "hey, your really confused!" Not to say I am depressed of anything, but just being away from home and I guess not fully on my own two feet yet, I have had so many mixed emotions. It's weird to feel so many different, conflicting things all at one time. I know things will get better of course, but for the time being, it's fun to have something like this.
Music- Labyrinth Ear, Navy Light.