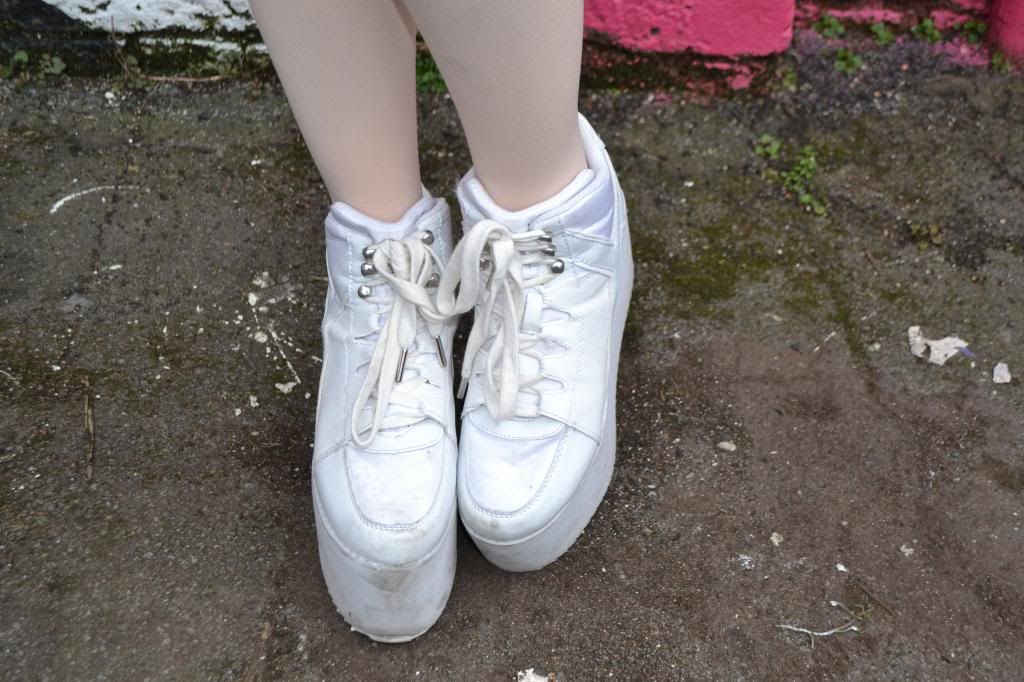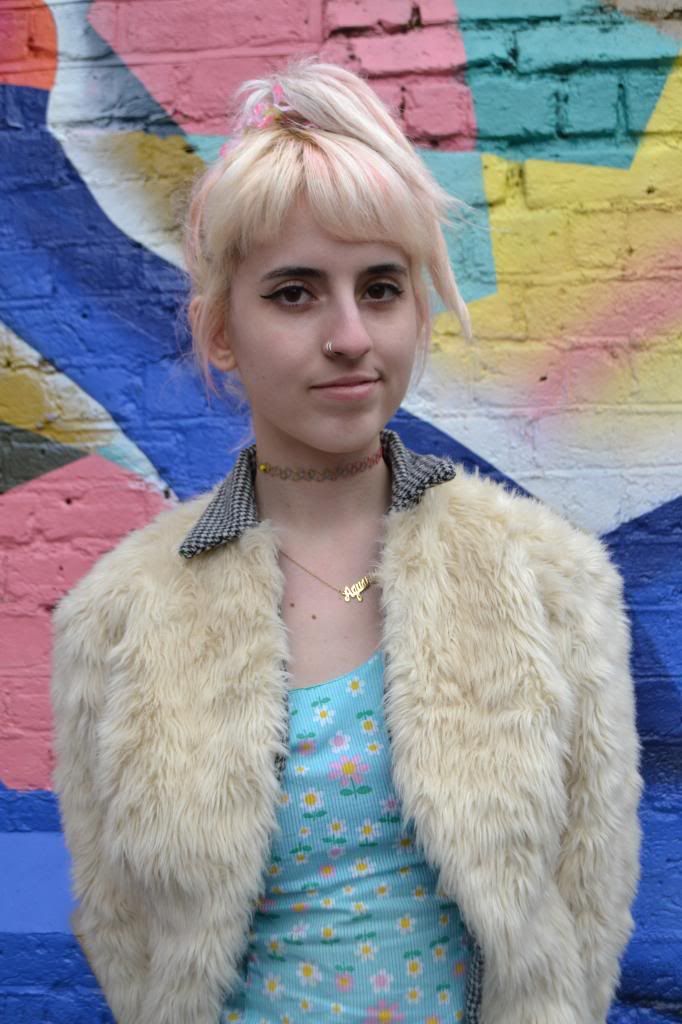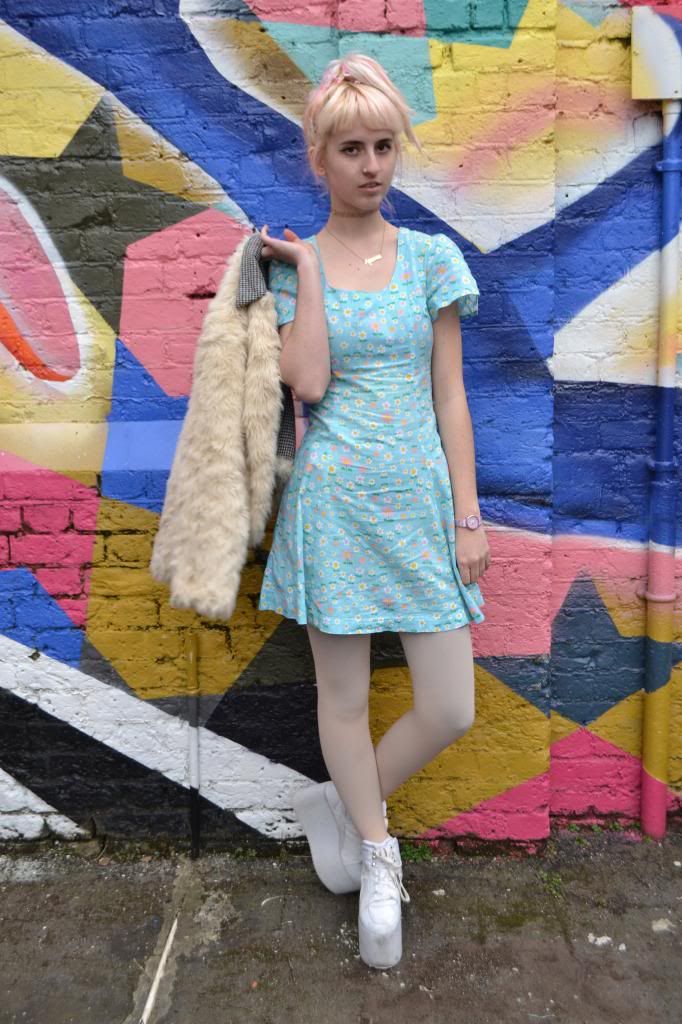 Dress/ St Cyr Vintage, Shoes/ Y.R.U., Jacket/ Bleached Vintage
$up,
Happy monday everyone. I have a little over three weeks left in this term, and I am so excited to go home for easter break, how ever this week is crunch week. I have so much shit to do and I'm bugging out a little bit. I've done a lot of work but I just don't feel like its enough yet, so I am really going to hustle this week. Today we had 10 minutes of sunshine, and then it became really grey, but it was kind of warm (warm being 57 degrees). This dress I got in this really wonderful vintage store called St. Cyr Vintage in the Camden Market. I went there while my mom was still in town and we ended up getting lost in the market (as always) and we stumbled across this store. Everything was really well organized, and each article of clothing was arranged by size which was cool and frustrating. I saw frustrating because out of all the beautiful clothing there were only four things in my size. This dress was one of the four things, and thank god, because its soo cute. I made this coat a year ago, and it isn't really warm enough for London, but since today was kind of warm I got away with wearing it. These shoes are Y.R.U. and I find they are the most fun to wear, but I still really want to customize them. We'll see what happens.
I had a conversation with a woman on the tube yesterday. I complemented her coat, because it was bright pink, and really cute, and it is very rare to see an older woman wearing something colorful in London, especially on a rainy dreary day. She went on to day she liked what I was wearing and then we talked about how people give people wearing colors weird looks because everyone always wears black of grey. She went on to ask me if I was a student and what I did, and I asked her what she did. She does IT but she loves music and plays the piano and cello. it doesn't sound like much of a conversation, but it really made me feel good. People usually glare at me for wearing the stuff I wear, and it doesn't really bother me, but it does make it hard to talk to people. The fact that she wanted to talk to me, made me feel really nice. People never talk on the tube.. They should.
Music-I know I already posted Chela, but I mean come on, this is a great song.