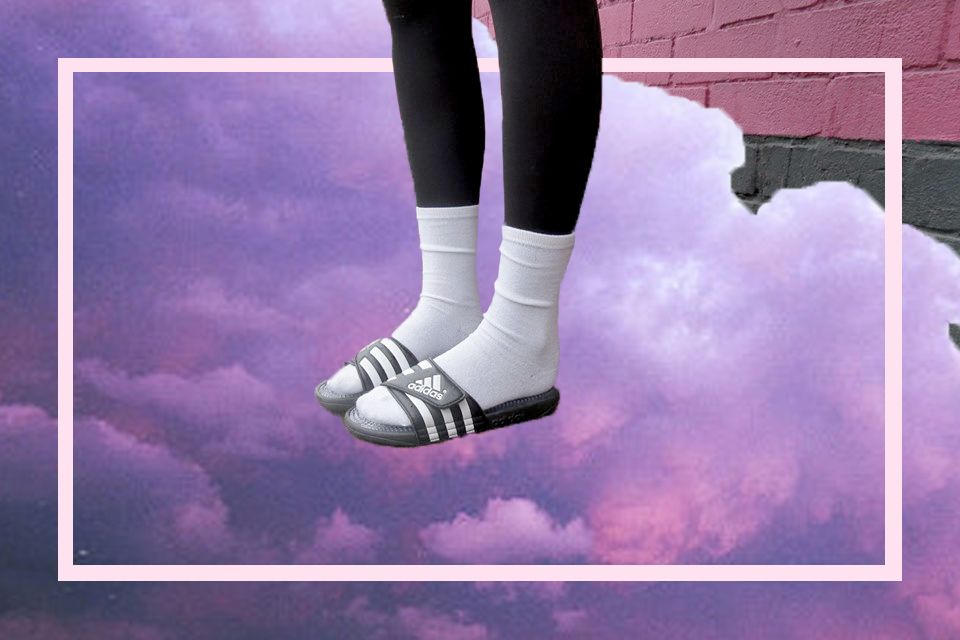 Jacket/ East End Vintage, Shirt/ Unif, Beanie/ Los Angeles Nobody, Shoes/ Adidas.
$up,
So I have 3 things to say today:
One:
These pictures were taken by my friend Elise for a school project. She is writing about Ironic sportswear so I had to break out my Adidas sandals. Man it was not the right decision.. It was pouring rain all day, my feet got soaked, and everyone I passed gave me a weird look. I don't blame them though, I thought it was actually really funny.
Two:
I am going to Paris tomorrow with my mom and I am so excited! We are planning to go to Paris Disneyland and I am so excited because My family and I are obsessed with Disney.
Three:
I just found out about this music artist Chela, and I am obsessed. She is an Australian babe who dresses so cool and sings even better. I am going to post some of her songs, so you guys can check her out. I think she is really fucking cool. Check out her facebook page
here
.