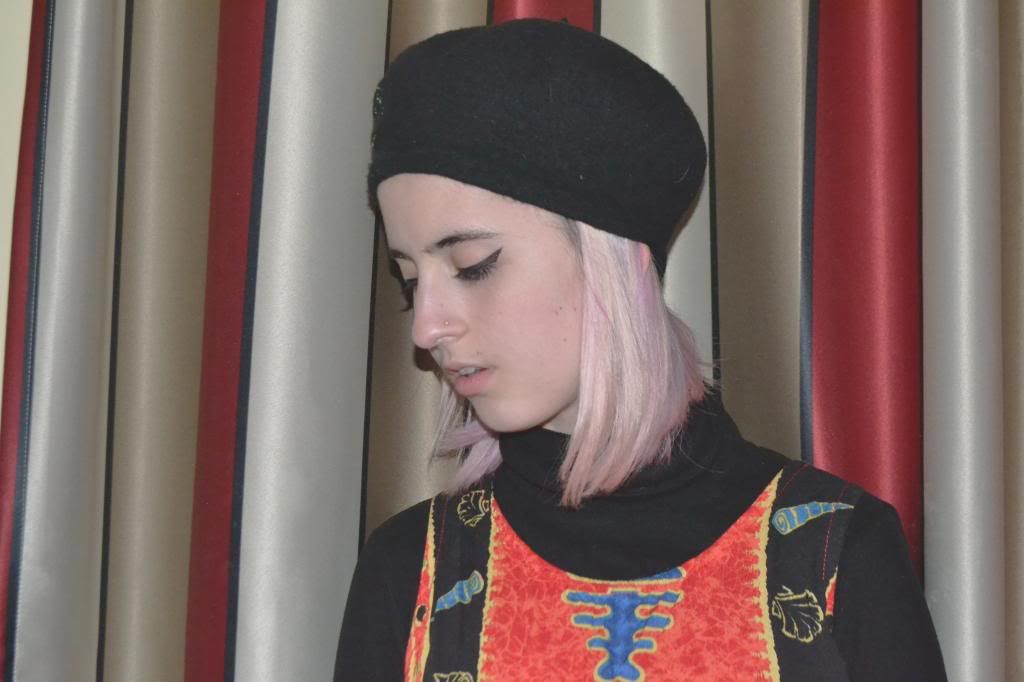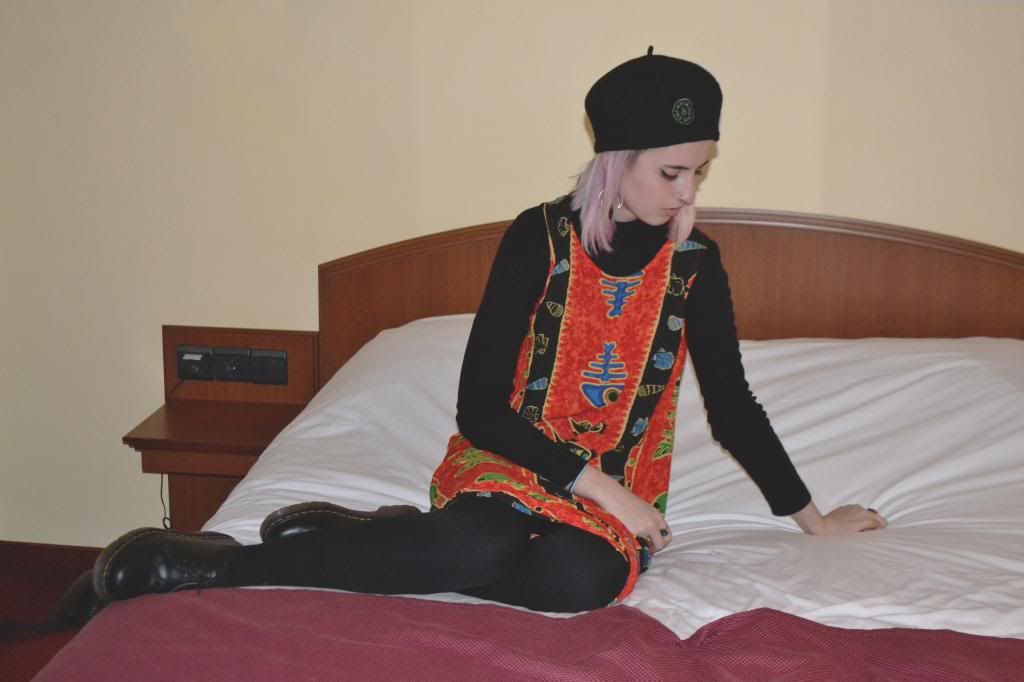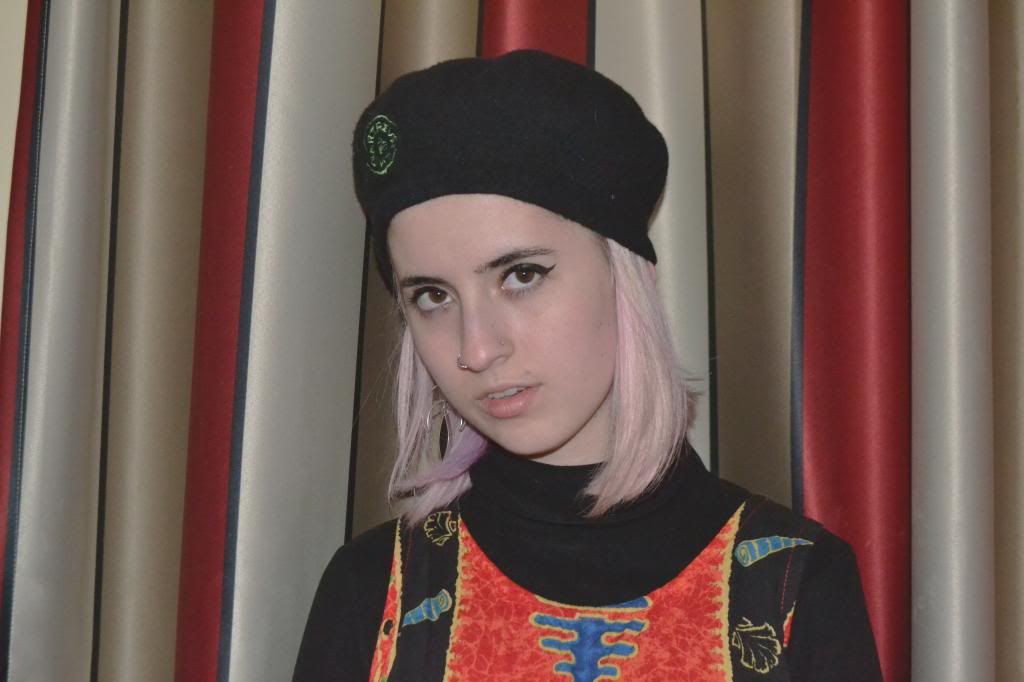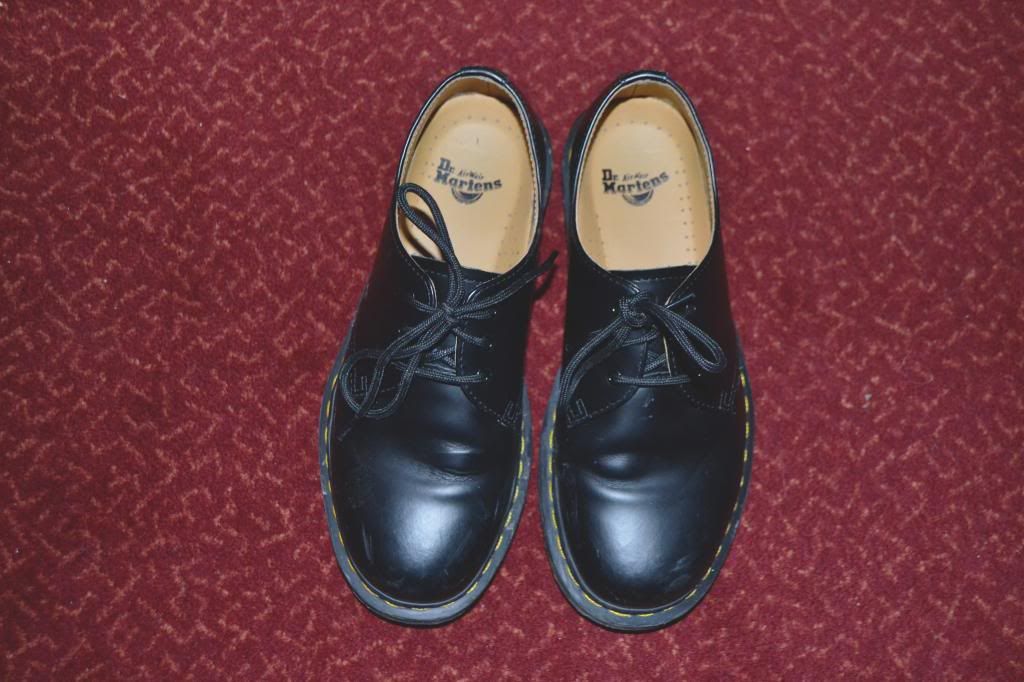 Dress/ Sun Thrift, Shirt/ Uniqlo, Shoes/ Dr. Martens
$up,
This look was captured in a Disney Hotel in Paris. For my 21st Birthday my mom got me a ticket to go to Disneyland Paris with her, and being a disney freak I was too down for it. We got into Paris on friday and hung around disney village and then called it an early night. This look was from saturday when we took the metro into the city and did horrible touristy stuff which wasn't horrible at all (minus the weather!). We went to du Louvre, and saw the Mona Lisa and the Venus de Milo, amongst other things. We went to the Arc de Triomphe and Champs-Élysées and finished the night atop the Eiffel Tower. Sunday was all Disney and all fun. It's a lot different then the one in LA, but I think I like the one in LA more. One thing I found out this weekend, it sucks to be a Vegetarian in Paris. Today we went to this cool vintage store called Omaya, which I definitely recommend going to, everything is really cheap and they have really cool stuff. We also went to Pont des Arts and Notre Dame. Shortly after we went to the airport to return home to London.
I wanted to post this on saturday night, but the internet at our hotel was lousy, so I'm settling for today. I try to post as often as possible, but as of late its been really difficult. If you follow me on instagram you will get to see all my activities when I'm not posting on this blog. Check it out:
Flourshur
.
Music- THIS THOUGH.