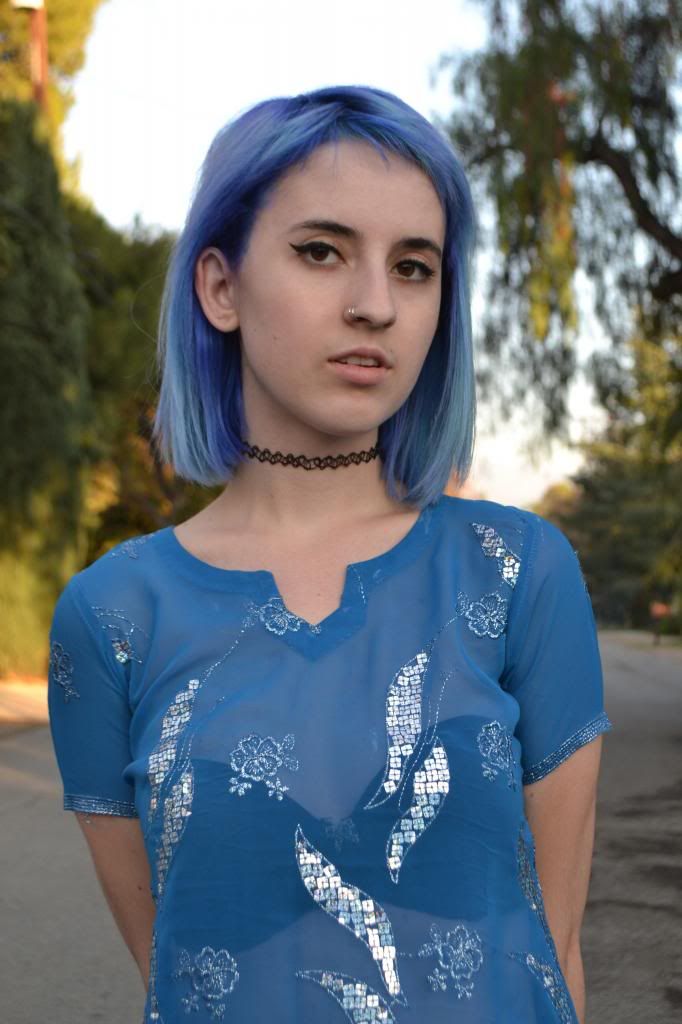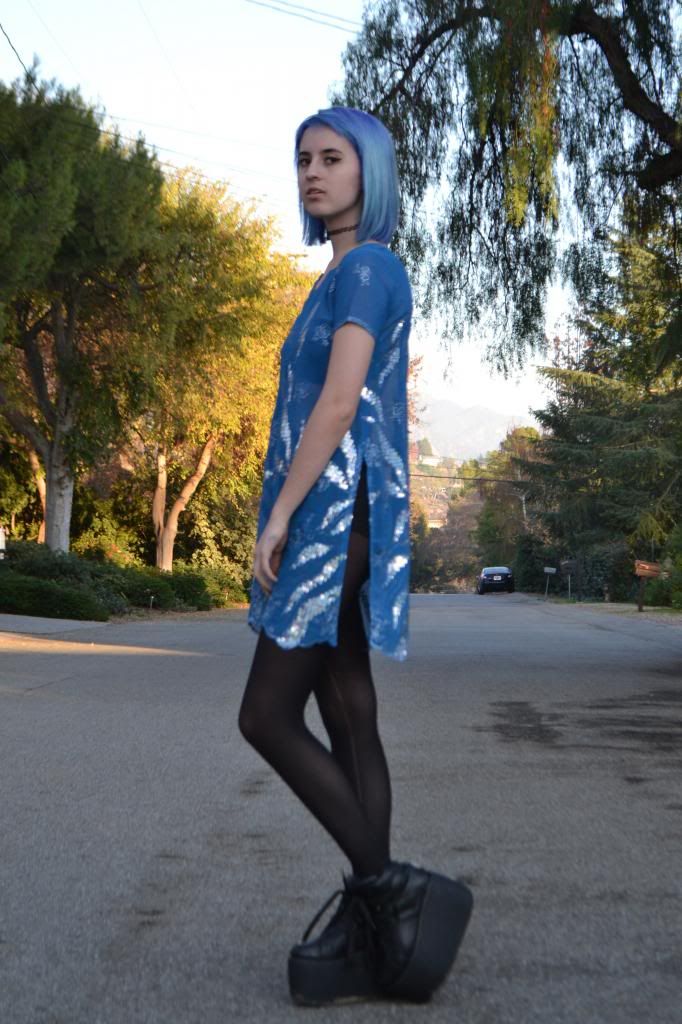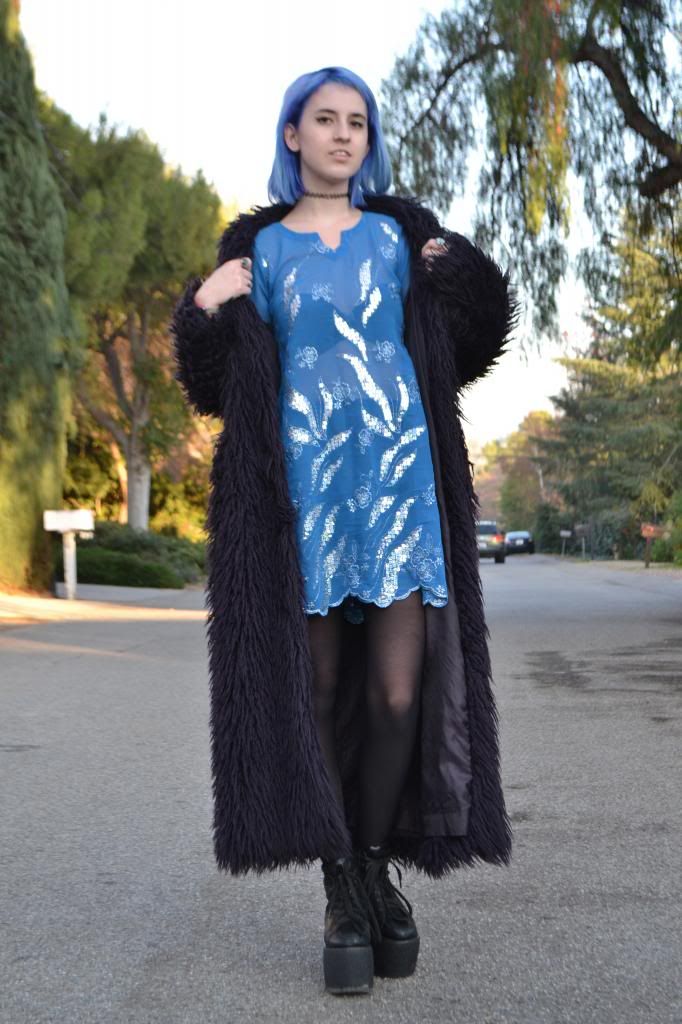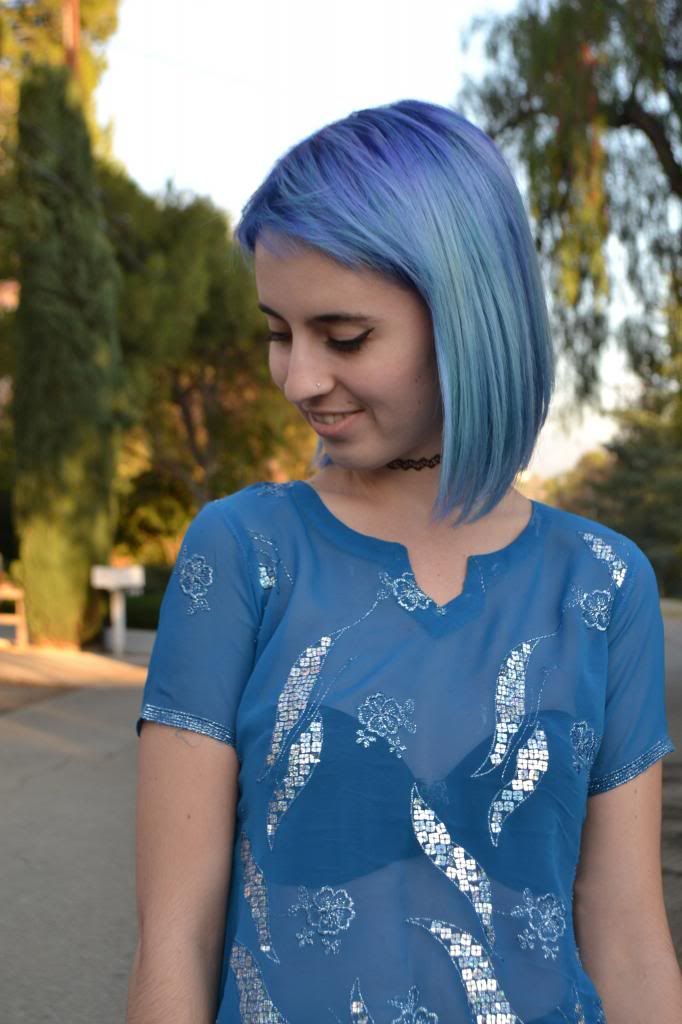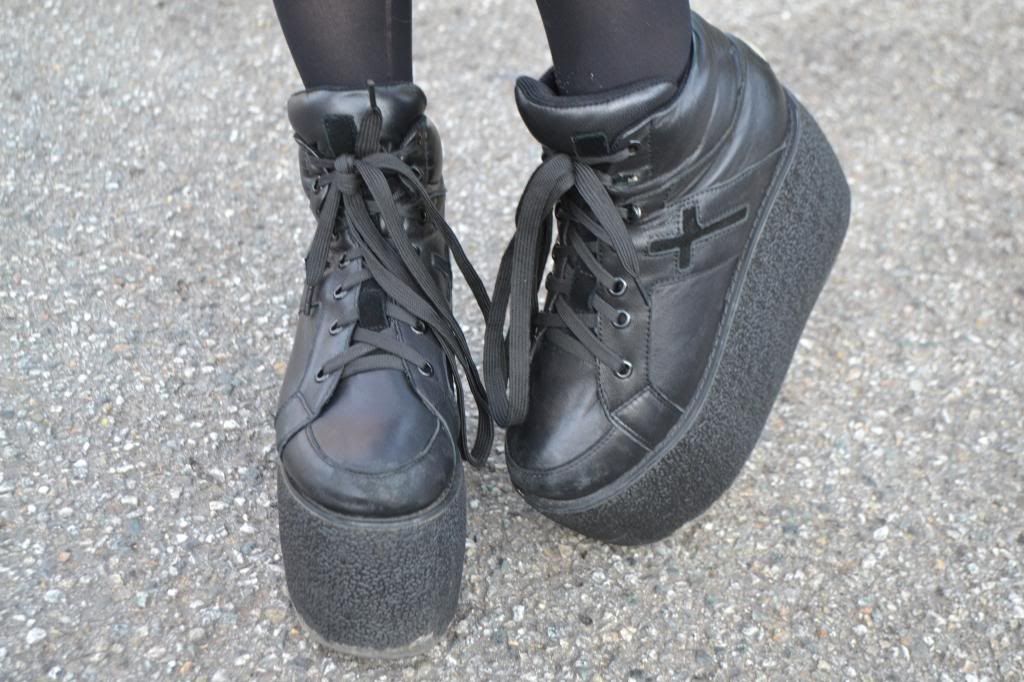 Dress/ Goodwill Glendale, Shoes/UNIF, Coat/ Portabello Market
$up,
I've been on the verge of a cold for the past couple of days and it finally took over yesterday. mehhh. I took these photos yesterday after the christmas shopping madness before I felt really ill. I have a nu hair do as of a couple days ago, and I have to say, I love love love the way it came out. My old blonde/green wasn't cutting it any more. It may be hard to see from the picture but there are two different blues in my hair. It is dark blue at the roots and then it fades into a lighter blue. I can't wait to see how it looks when it all fades. I think thats my favorite thing about dying my hair, the way it looks when it is faded.
I got this dress the other day at goodwill in glendale. I was going to a party that night that called for ugly christmas sweaters, so I headed to sun thrift in sunland, which is my usual go to store, but they were randomly closed for an hour. Miffed, I drove out to glendale to buy hair dye and then I spotted the goodwill. I didn't find an ugly christmas sweater, or really any sweaters that were christmasy or ugly, but this dress caught my eye. I had to have it. I also bought this really tacky (In the best way possible) jacket with black fringe. I'll have to wear it in the upcoming posts so you can see it. my my I love tacky things.
Music- I love this song so much. It's so happy/sad and a little eerie.