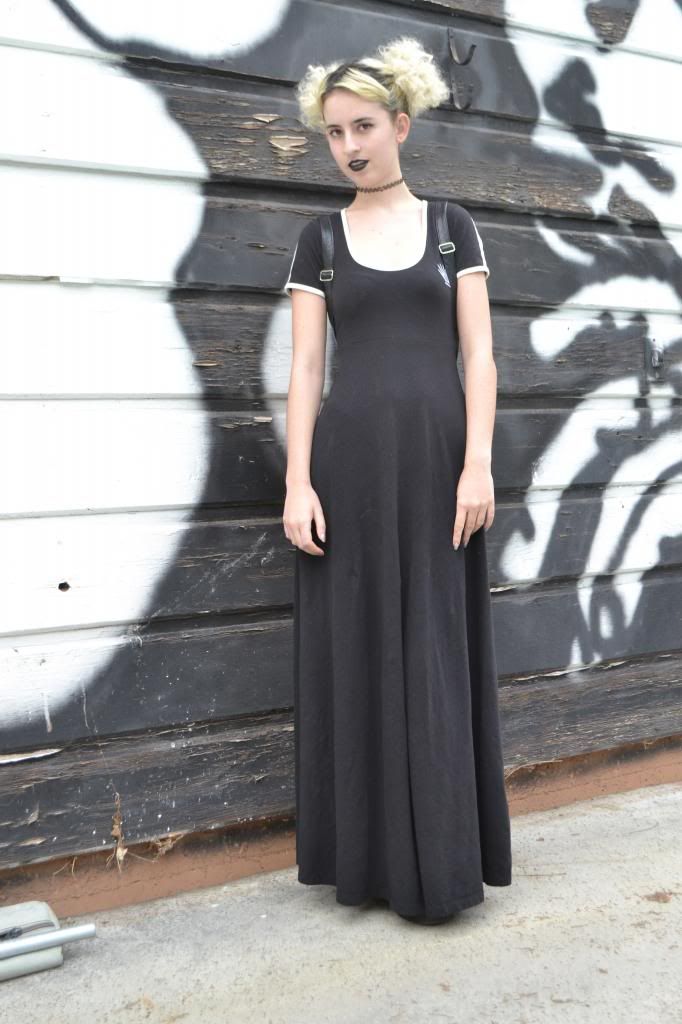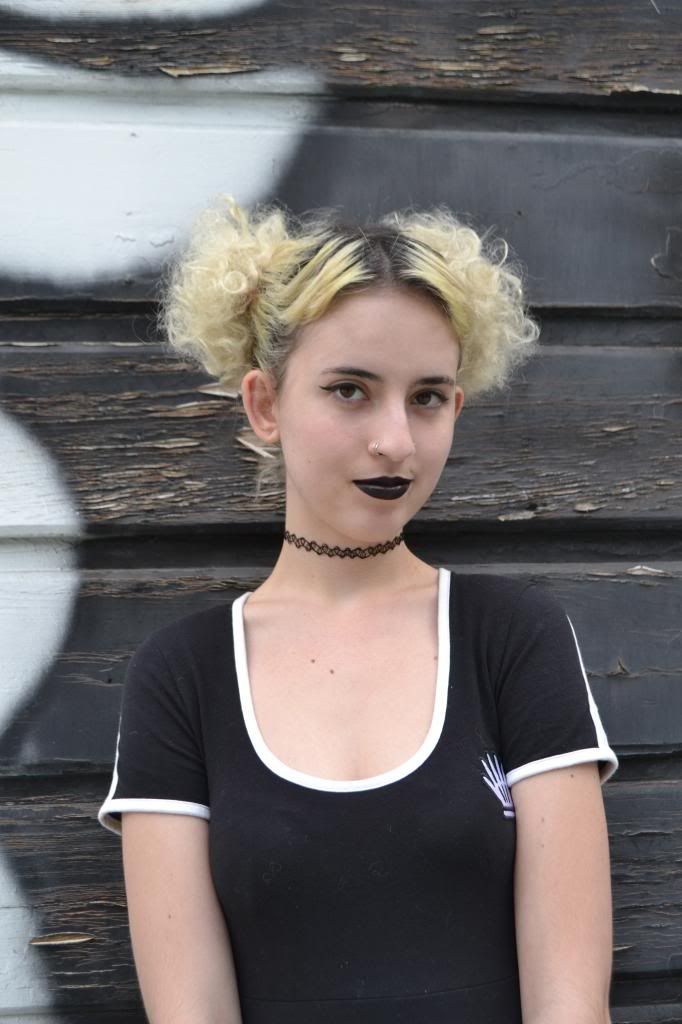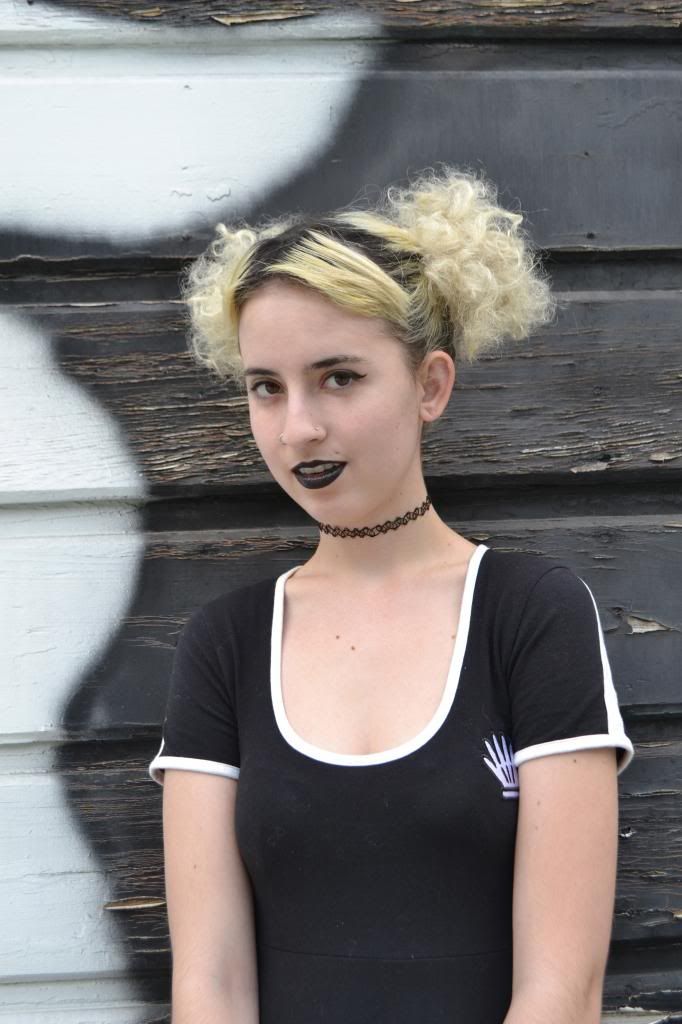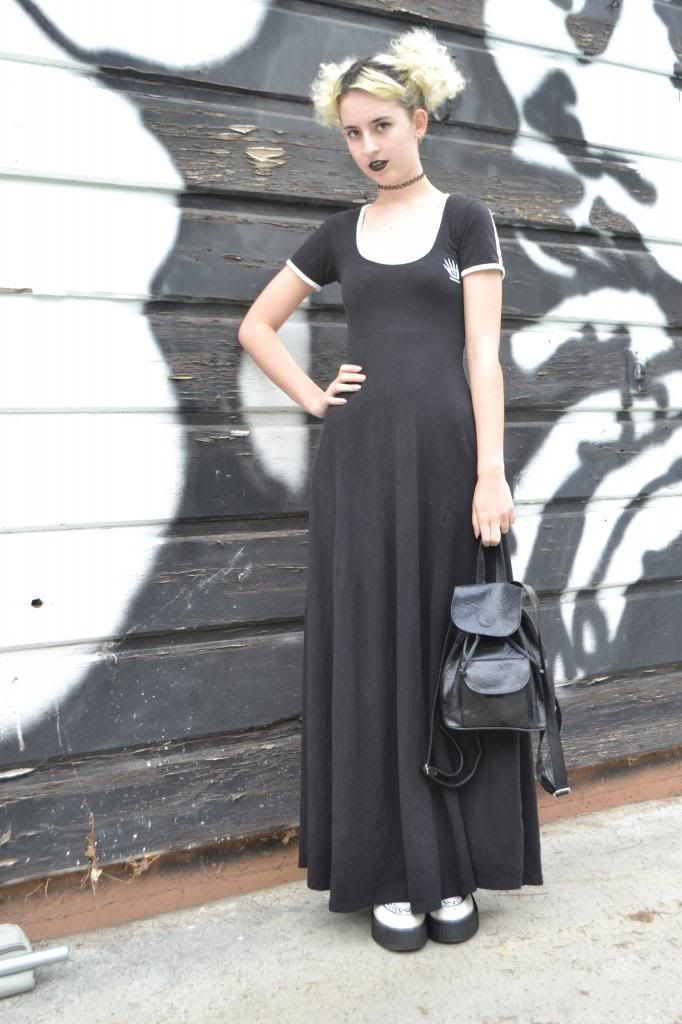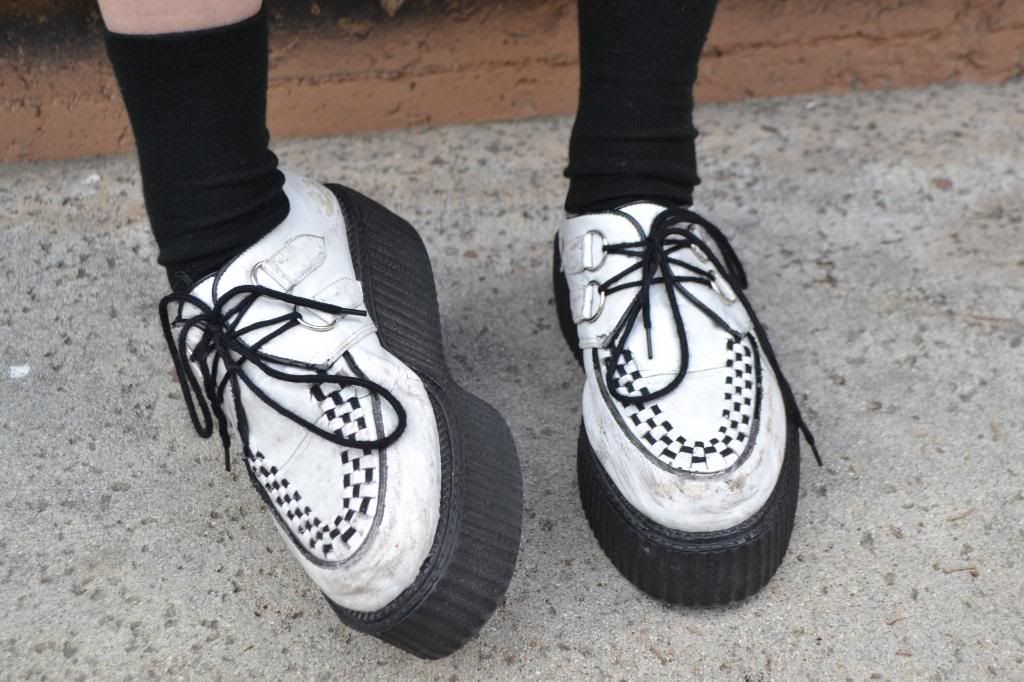 Dress/ Lazy Oaf, Shoes/T.u.k.
$up,
I got this dress from a Lazy Oaf sample sale back in London. It's really one of my favorites. Its made of really soft stretchy cotton like a really nice t-shirt. It is a rare dress that is small enough to fit me and is also long enough. Usually if it fits my waist, its to short and vice versa. Lazy Oaf is one of my favorite companies, I really like what they are doing in the fashion industry. Their stuff is really crazy but it still appeals to the masses. I think when a company can do that and still be original, they are doing something right. I love wearing my hair like this. I put it in a bunch of little buns, and when I took it out my hair turned into a really cute afro. Putting my curly hair into two buns made me look like a mouse in the best way possible.
When it became night time I switched up my outfit to a pink velvet baby doll dress to work at my dads night club. It was 90s night and the music was poppin off. I think that is my favorite night at Blue Mondays. If you ever have free time on a monday night, check out Blue Mondays at Boardners in Hollywood, every monday they have different themed nights, like there is a goth night, 90s night, 70s disco night and an electro night. They always play 80s inside (which is really fun). Check it out if you can!
Music-Two Inch Punch - Moonstruck
,br>