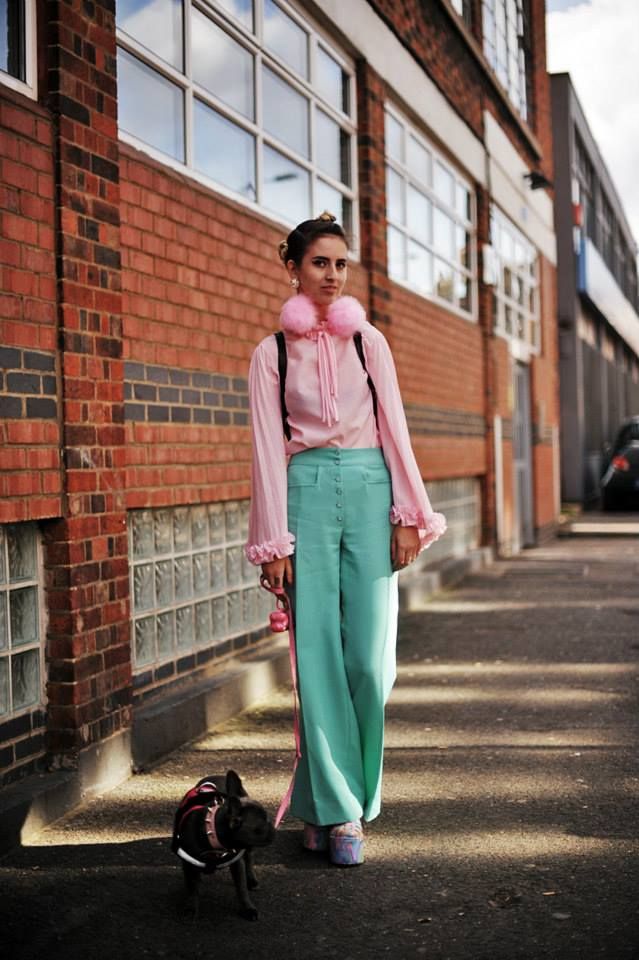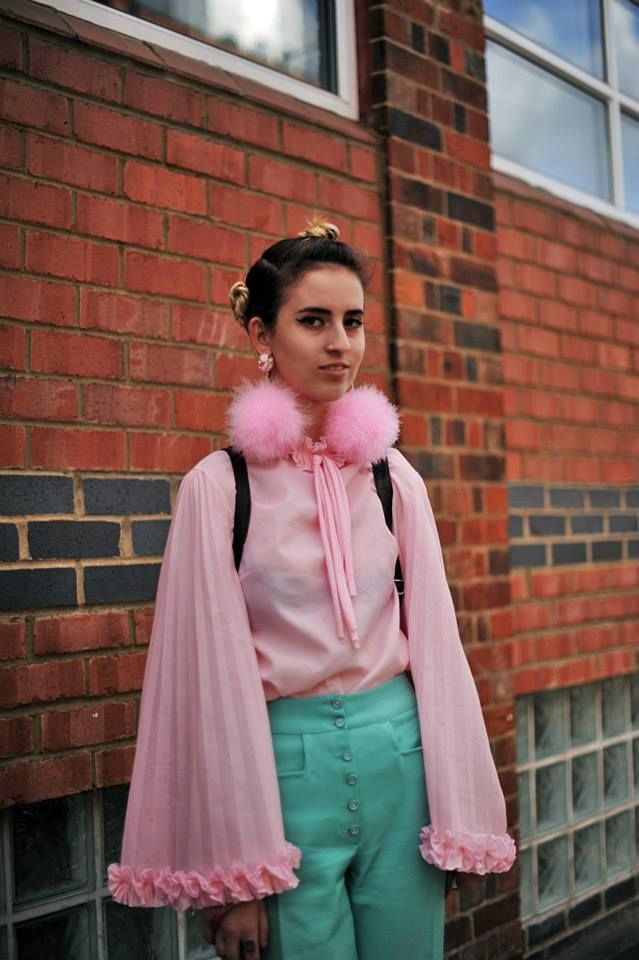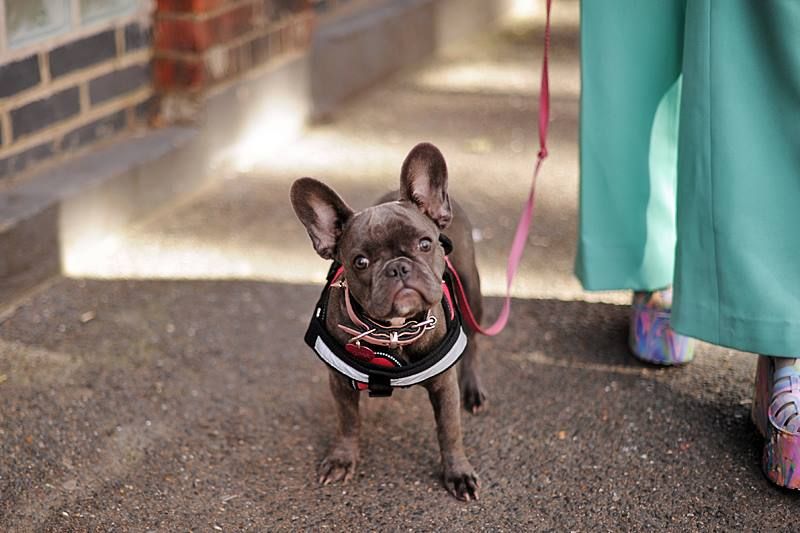 Shoes/
Unif
, Pants/ Vintage, Top/ Vintage, Earrings/
Macy Marie
.
Well hello there, it has been quite a while. I miss all your beautiful faces. I don't really have a good excuse for not posting much the past couple of months except for life. Sometimes it picks up really quickly and you become super busy and other times it slows down. I am not in a slow period as of now, but I am making time for stuff that I love. I hope to start posting regularly again in the near future. These pictures were taken at the Miista sample sale back in early October [Which was fucking awesome] and it was later featured on the Miista blog. I was honoured. As you can see I have a little angle in my picture. Her name is Gitsie and she is about 7 months old. I got her as a comfort dog to help me cope with my anxiety and boy I gotta say it really helps. Im sure if you follow me on instagram you have probably seen loads of pictures of her, she has her own account if you want to see more pictures of her [@gitsiethefrenchie].
Now, onto the outfit. I got these awesome shoes over the summer off of the Unif website. I was so excited to get them but a little disappointed to find out that after one wear the swirling image had worn off on the inside. I still love these shoes however, I wouldn't recommend spending your money on them, if you do insist on these shoes, I would go for the plain colored ones or the sparkly ones because you will get more wear out of them. The pants I got at a vintage store I randomly passes by in clapton. I was going to telcos and this little shop caught my eye. I went in and found 7 things instantly that were perfect. I only bought two things because that was all I could fit in my budget. I wish Vintage was dirt cheap, I think then I would have way to much clothing. The shirt I have featured before on my blog, I got it in Brighton earlier on this year with my friend Holly. It was a really fun trip, and hopefully we can go there again when it warms up in England. I am probably the most excited about these earrings. I got them over the summer when I was living in LA at the coolest vintage shop called Flamingo Vintage [Highly recommend that store]. The earrings are made by a girl called Macy Marie and she makes a whole lot of cool jewellery,
Check her out
. My roots have also grown out a whole lot, I'm not sure what I am going to do with my hair, but for now I think its kinda fun.
Here is some of what I have been up to since I have been gone.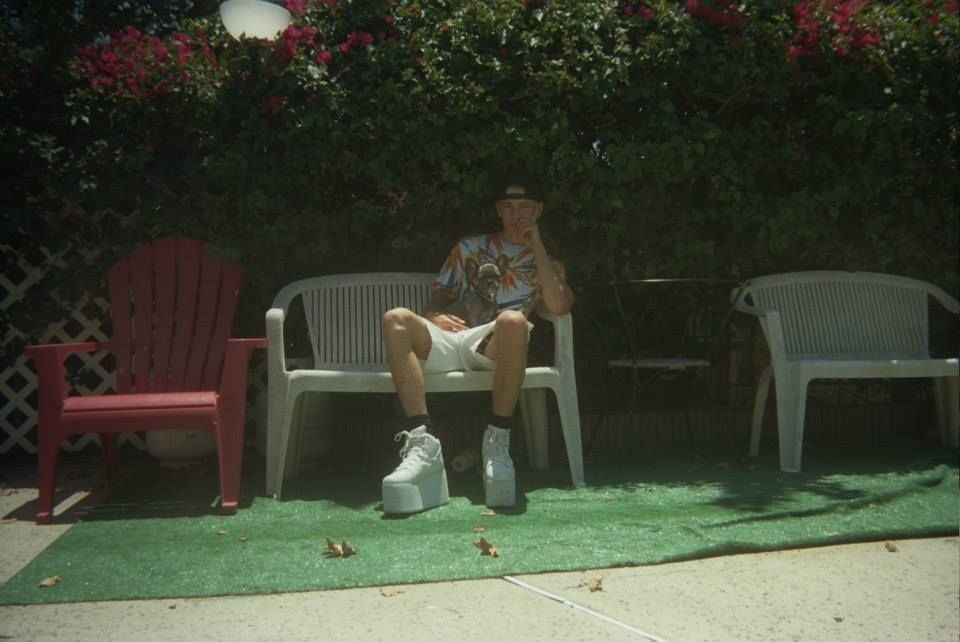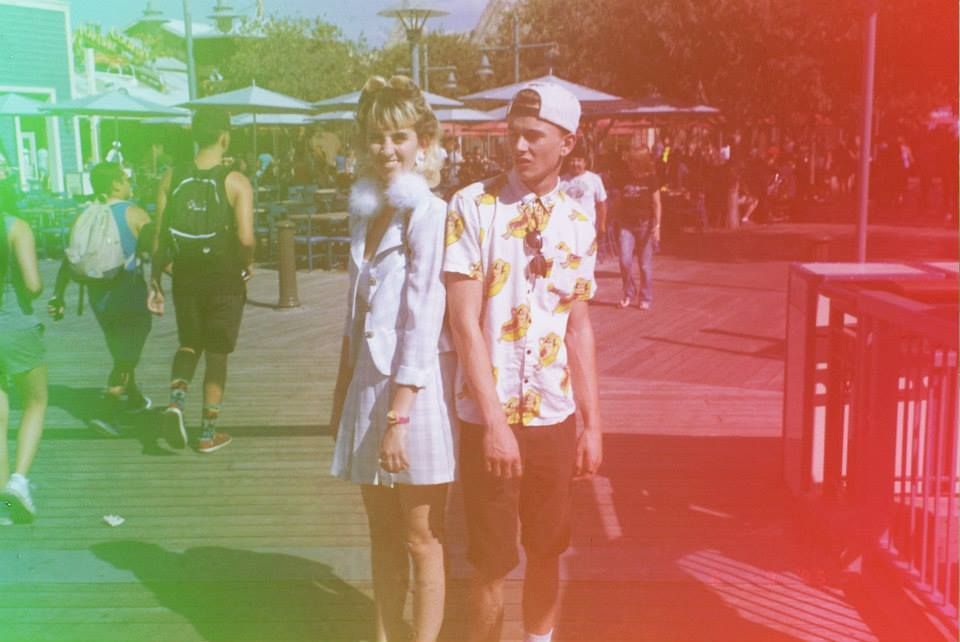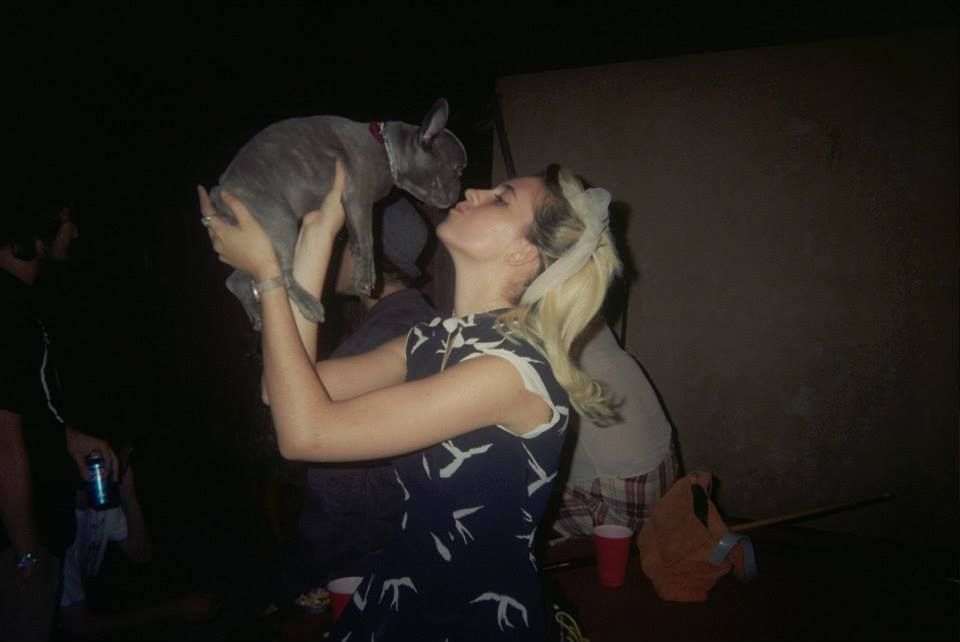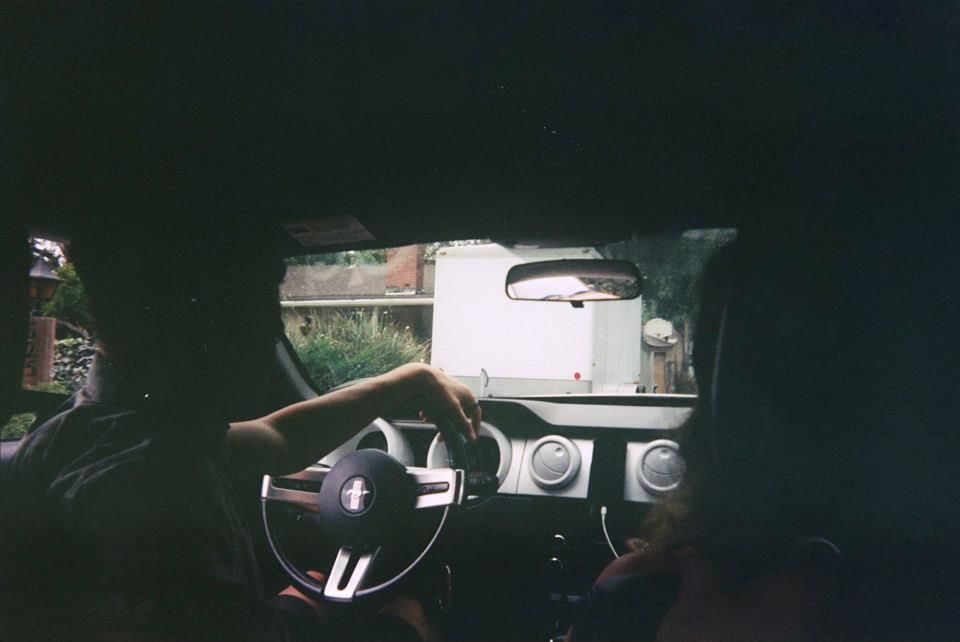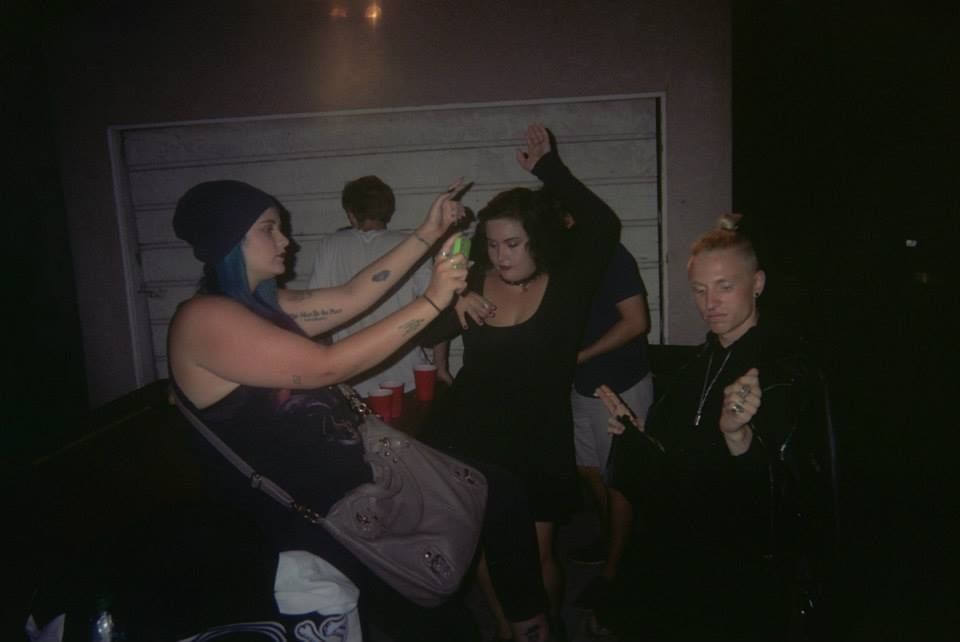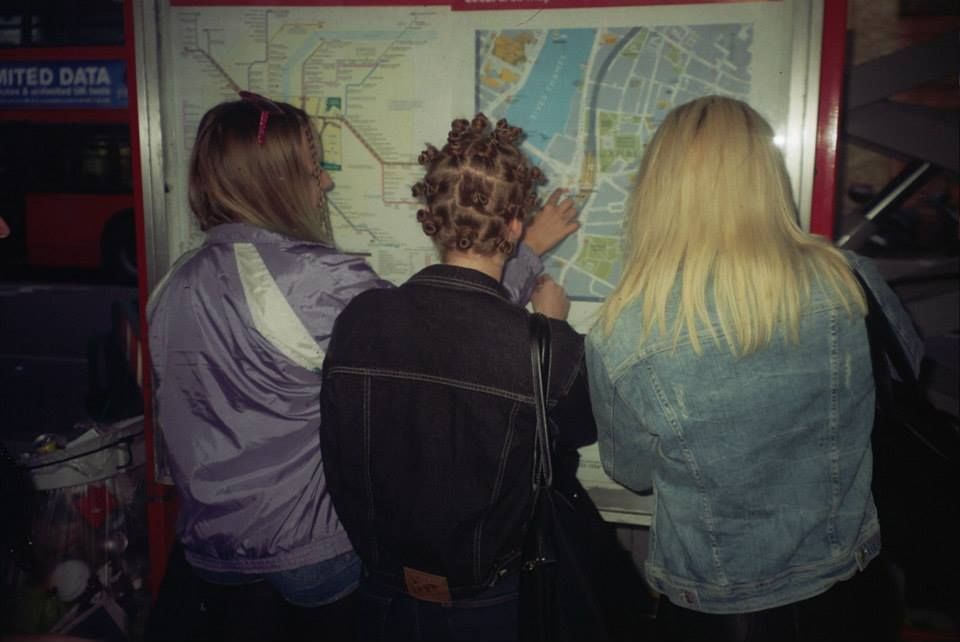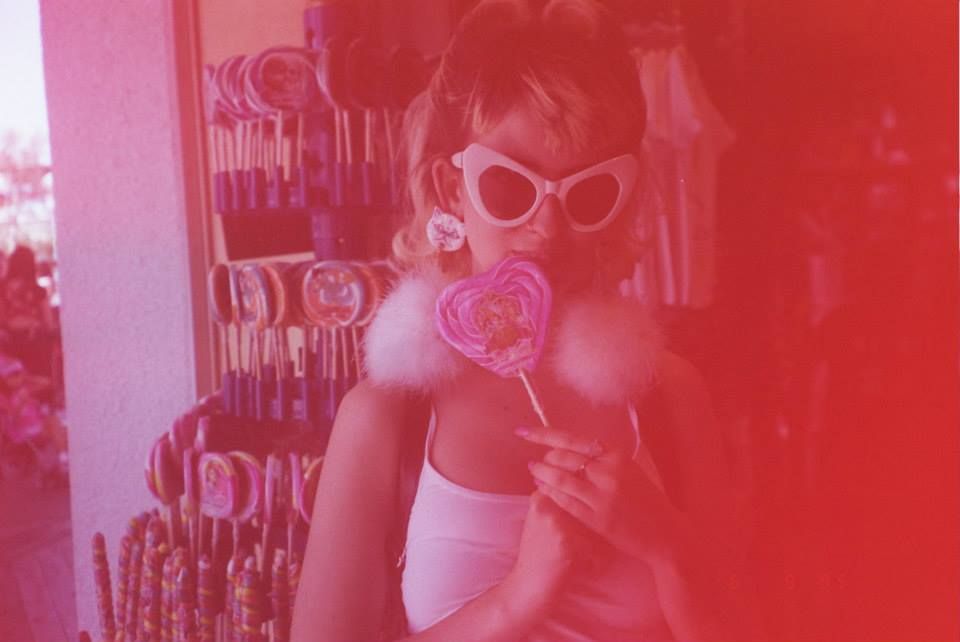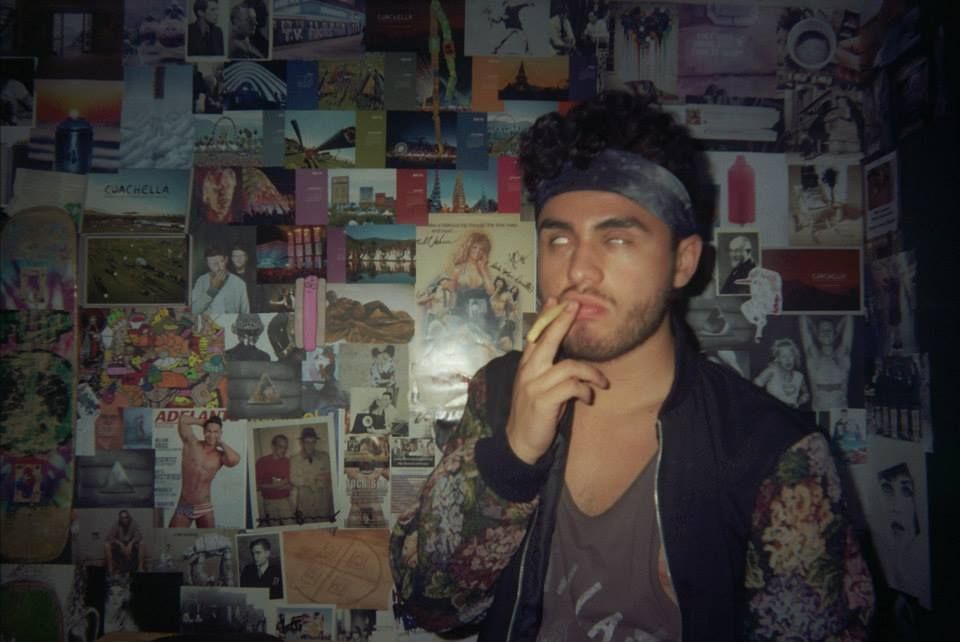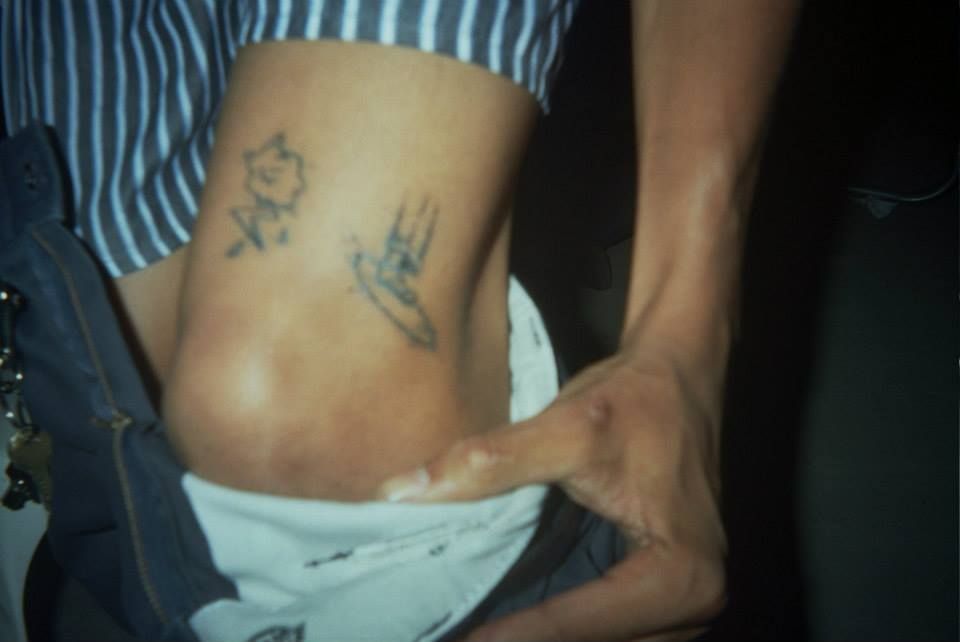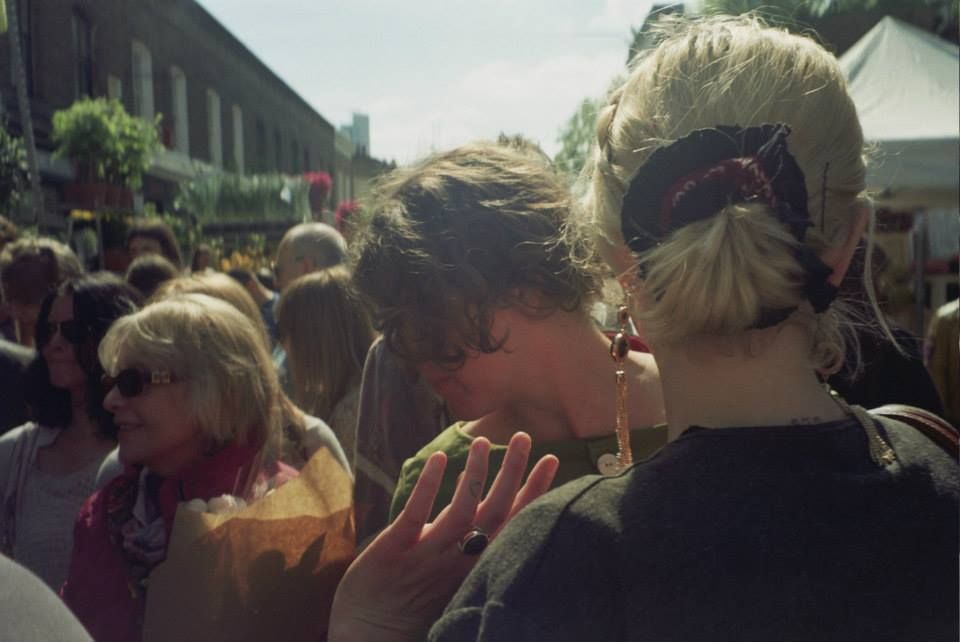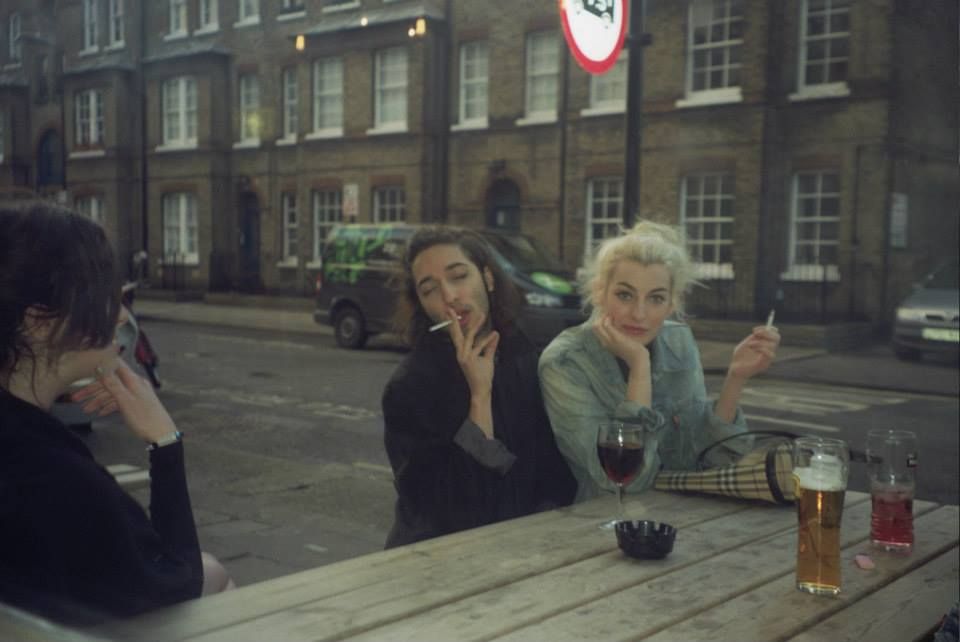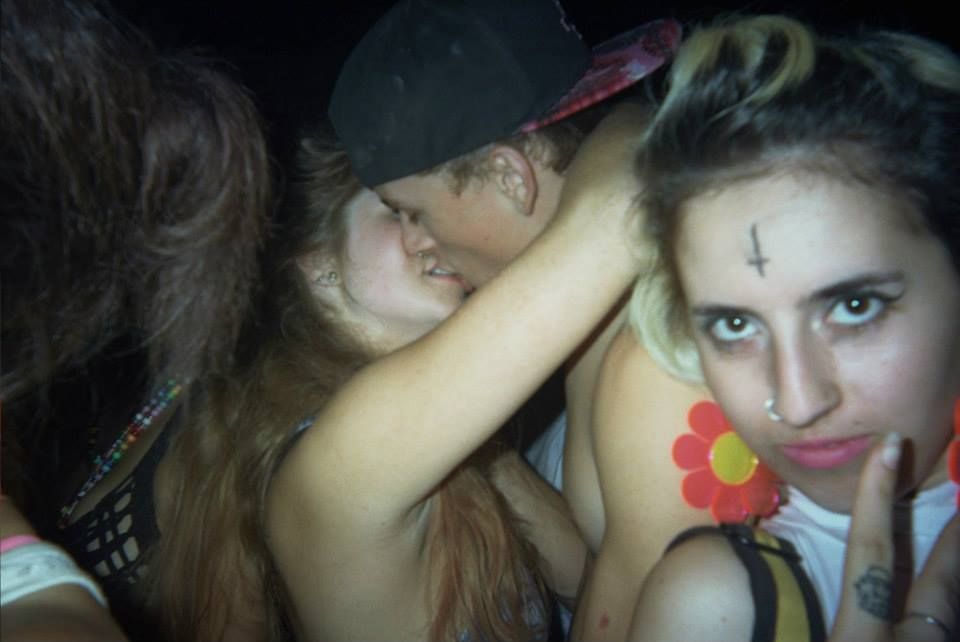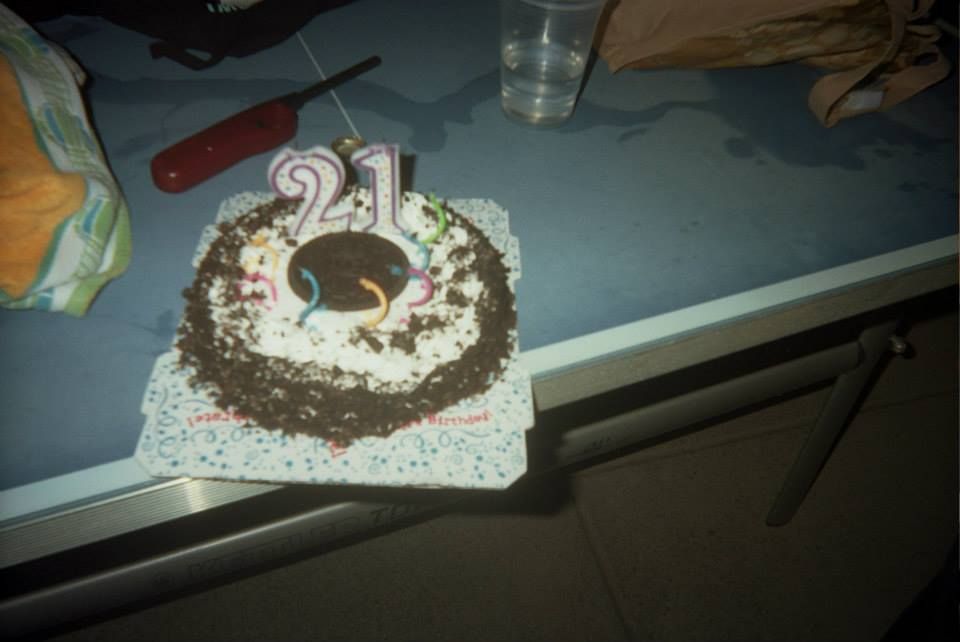 ...More pictures to come...
Music- Currently